Earth Day Stands for More Than Environmental Stewardship Alone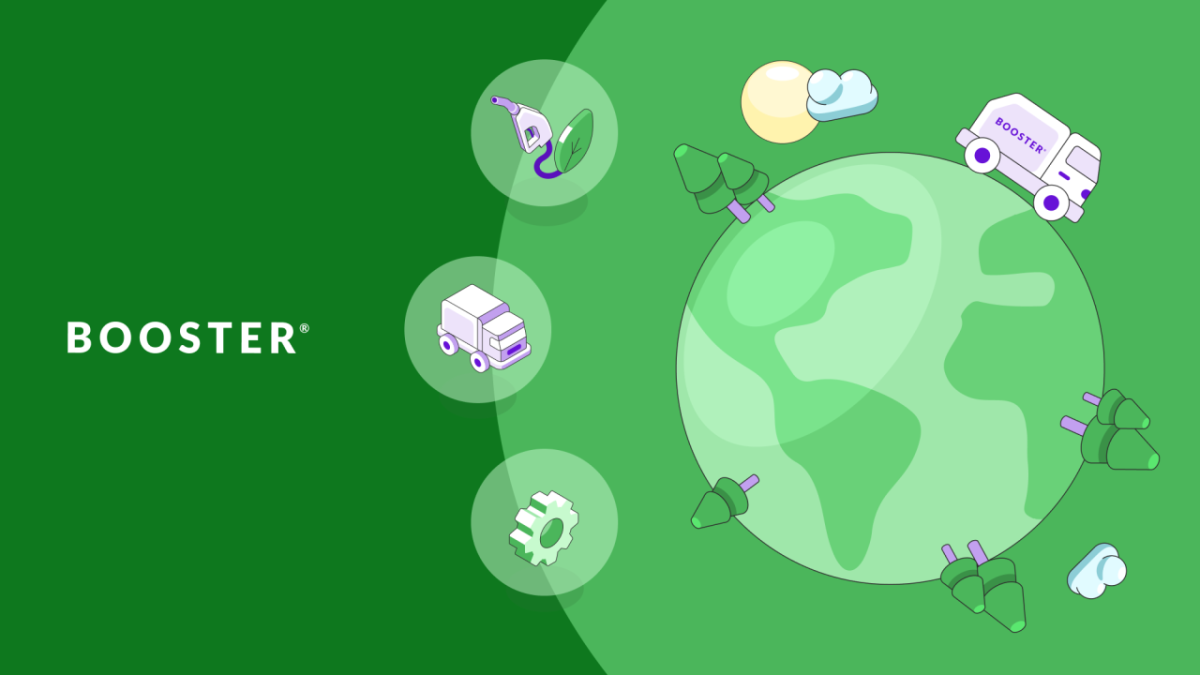 For more than half a century, Earth Day has been a moment for us to stop and consider the path we're on as a society and the impact that path has on our planet. This history of Earth Day has been underscored by the environmental movement from the beginning, but with the growing recognition that climate change is directly impacted by human behavior, Earth Day's urgency grows.
As society accepts that curbing climate change and protecting environmental health will require a top-to-bottom restructuring of nearly all our societal operating structures — from the way we grow food to the way we get around — Earth Day has become a moment to consider bold innovation. A moment to reprioritize the ways we invest in our planet.
In the U.S., we're seeing this commitment across the board from the landmark clean energy funding in the 2022 Inflation Reduction Act and President Biden's efforts to speed the transition to electric vehicles, to the growth in ESG investing (Nasdaq reports that investments in ESG strategies grew 42% from 2018 to 2020) and consumer-driven shift toward cleaner, greener products.
At Booster, this movement means just as much to us. Not only does a large portion of our mission center on bringing sustainable solutions to the transportation industry (currently the highest polluting industry in the U.S., according to EPA), but our own business practices are also built with sustainability first.
Our Sustainable Business Practices
When building environmental stewardship initiatives into our sustainable business practices, we align our efforts with the United Nations' Sustainable Development Goals (SDGs) — a collection of 17 global goals designed to provide a "shared blueprint for peace and prosperity for people and the planet, now and into the future."
Our sustainable business practices span all three pillars of ESG, and are guided by specific SDGs to ensure we remain at the forefront of sustainability's evolving definitions. But because so much of our core business offering centers on sustainable, decarbonized energy solutions, environmental stewardship naturally is at the heart of our day-to-day and remains one of our largest drivers. We take calculated action to minimize our own energy, water, waste, and environmental impacts, both in our daily operations and throughout our value chain.
Our environmental policies begin first and foremost with safety, both for the environment and our communities. Because fuels can be harmful to the environment when mishandled, all our Service Professionals follow strict protocols to minimize risk of spillage and hazardous accidents. This includes the requirement of a CDL Class C permit with hazmat and tanker endorsements; adherence to the highest safety requirements set by the International Fire Code, the U.S. Department of Transportation, the Environmental Protection Agency, and more; and a three-stage Perfect Boost spill prevention protocol with a zero-drip policy. These safety requirements ensure we comply with air quality standards and protect the environments in which we fuel.
Our other sustainable business practices include participation in the California Clean Air Day Pledge, our transition of nearly all diesel-fueled California-based fleets to renewable diesel (which offers up to 85% fewer lifecycle emissions than its petroleum counterpart), and the use of renewable diesel for our own fleet of Smart Tankers in all locations where it is available. We have also developed proprietary route planning software for our fleet, which ensures we get the most productivity out of every fuel gallon burned.
Our Commitment to Sustainable Transportation
Historically, technological limitations have constrained conventional energy delivery providers to few products and offered limited energy management insights. Identifying the need for solutions to service the growing range of vehicle types among fleets, Booster has invested over $100m to develop the technology necessary for efficient delivery of mixed energy sources such as gasoline, diesel, H2, renewables, EV.
With its unique service, Booster helps fleet customers meet their sustainability and ESG-related goals by saving time, miles, money, and emissions with fuel delivery. It is reinventing the supply chain by eliminating risks, streamlining operations, and decreasing harmful emissions in the transportation and delivery industries.
Mobile fuel delivery reduces emissions in two ways: 1) by reducing overall miles driven (and thus emissions generated), and 2) through reductions realized by the adoption of sustainable alternative fuels. Booster service reduces 587 lbs of carbon emissions per diesel vehicle annually on average.
Booster's commitment to expanding access to sustainable alternative fuels is another way we support sustainable transportation. Created from renewable feedstocks like biomass, municipal waste, industrial scrap and more, sustainable alternative fuels can serve as direct replacements for conventional fuels with no equipment upgrades or replacements. They offer lower carbon emissions, better performance, and are many times comparable in cost to their conventional counterparts.
Though sustainable fuels are gaining traction as a decarbonization solution, they are rarely available at gas stations. Mobile fueling makes a range of sustainable fuels readily available without the need for the development of fixed infrastructure to support them.
Investing in Our Planet for More than Just Earth Day
In the modern landscape, where decisions both large and small, in business and in the home, are being significantly guided by environmental considerations, Earth Day now stands for much more than the fight for environmental stewardship. At Booster, we recognize this and take concrete steps to invest in our planet through both our internal practices and our service offerings.
"Here at Booster, our greatest opportunity to build a more sustainable world is through the tech-driven mobile energy services we provide our customers — our contribution to that diverse lineup of energy solutions," writes Booster CEO and co-founder Frank MyCroft in Booster's 2022 ESG commitment. "But it's not enough to only look externally; we must also examine our own business practices and operations to ensure we are making the strongest sustainability commitments to the environment, our people, and the governance of our company."
We are constantly evaluating and upgrading our sustainable business practices and our commitments to furthering sustainable transportation. This Earth Day, we celebrate the call to Invest in Our Planet. Let's honor Earth for all it provides, by giving back and taking charge to create more sustainable societal systems for our planet and our people.