Wesco Named to 2023 Bloomberg Gender-Equality Index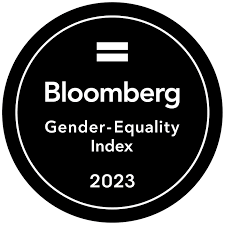 Wesco has been named to the 2023 Bloomberg Gender-Equality Index (GEI) for the fifth consecutive year. The GEI serves as a touchstone for companies seeking to track their progress in gender inclusion and how the implementation of diversity policies shape company performance across five pillars, including female leadership and talent pipeline, equal pay and gender pay parity, inclusive culture, anti-sexual harassment policies, and pro-women brand.
Companies included in the index scored at or above a global threshold established by Bloomberg to reflect disclosure and the achievement or adoption of best-in-class statistics and policies. Wesco was one of 484 companies in the United States and one of 20 industrial companies included in the index this year.
John Engel, Chairman, President and Chief Executive Officer of Wesco, said, "An inclusive and diverse work environment is essential to our ongoing business success. We value the unique talents, perspectives and experiences that our 20,000 associates around the world bring to work each and every day. We are very pleased that Wesco has again been recognized for our efforts in advancing gender equality by being named to Bloomberg's distinguished index for the fifth consecutive year."
To learn more about Wesco's commitments to Inclusion and Diversity, click here.