Sustainable Operations & Improving Our Climate Impact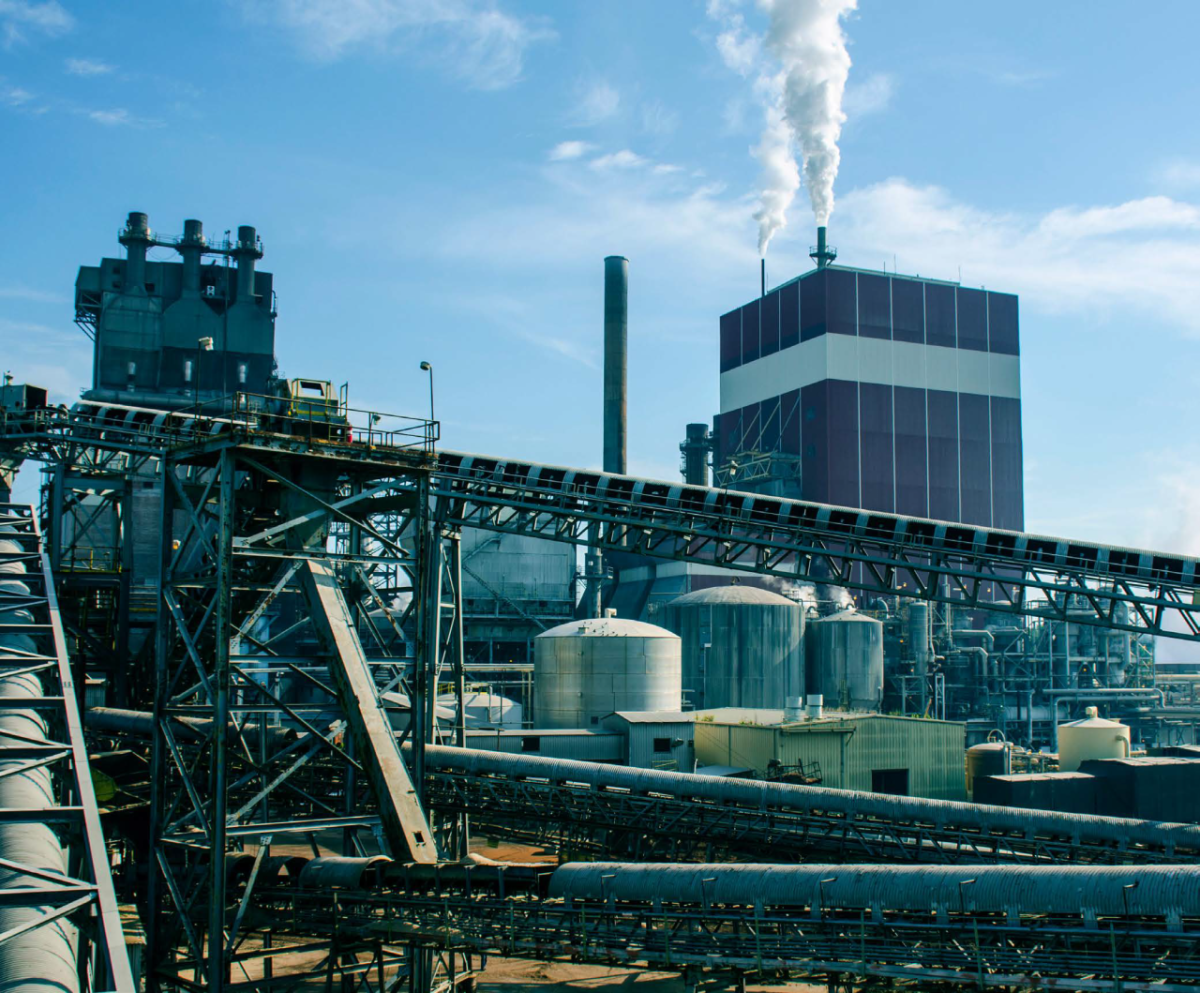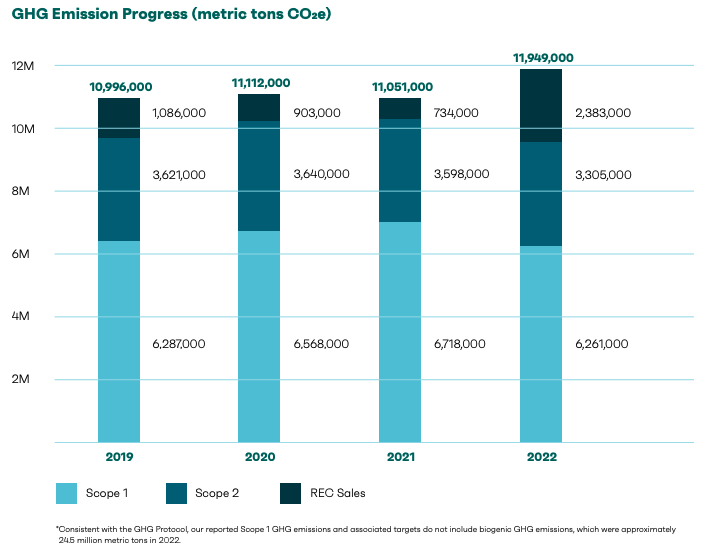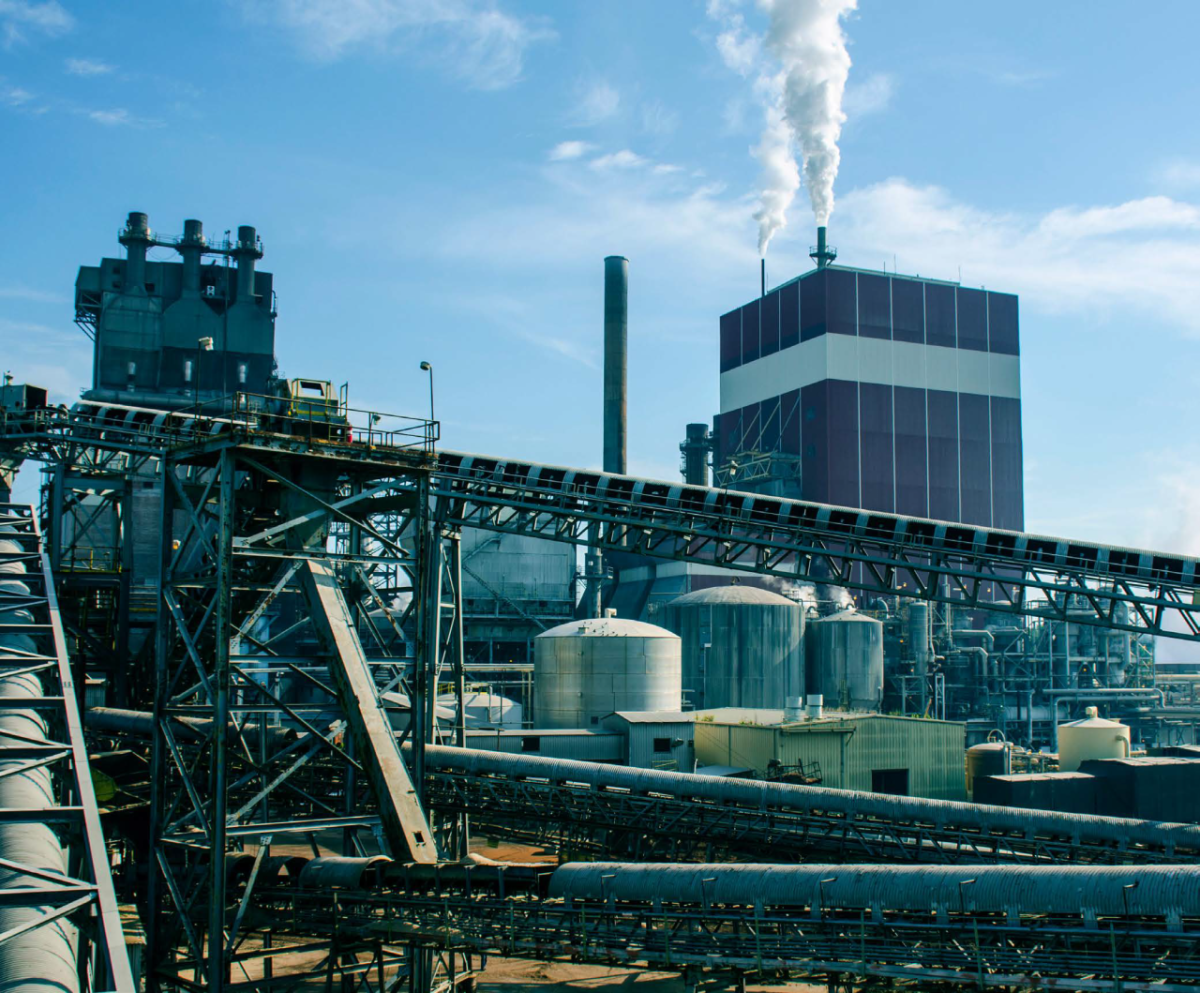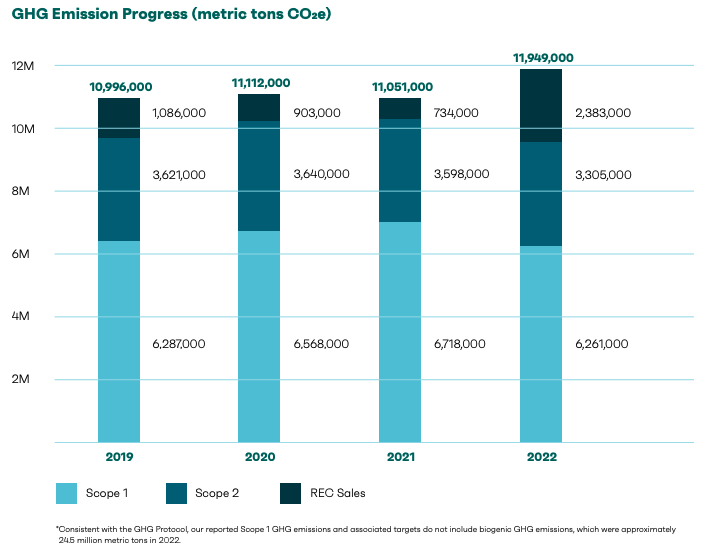 Originally published in International Paper's 2022 Sustainability Report
As a manufacturer of sustainable fiber products, we're committed not only to relying on a renewable resource, but also to minimizing climate impact in our manufacturing process. This includes reducing energy and water consumption both within our facilities and across our value chain.
Our progress toward Vision 2030
Goal: Improve our climate impact and advance water stewardship
Target: Reduce our greenhouse gas emissions by 35% 
Aligned with the best available climate science, we're committed to reducing our absolute greenhouse gas (GHG) emissions by 35% by 2030 across Scopes 1, 2 and 3.
2022 Impact: 
In 2022, we faced significant challenges in our facilities with respect to operational decarbonization. While we made progress in reducing our Scope 1 emissions at several mills, those reductions were offset by increases in fossil fuel used at other facilities due to reduced biomass fuel. We are proud of the emissions reductions we achieved at our containerboard mill in Rome, Georgia- the result of a capital project that was included in our decarbonization plan.
For Scope 2 emissions, we saw reductions associated with grid greening and an overall increase due to the sale of renewable energy certificates (RECs). This does not amount to a change in actual emissions, but rather, sales of environmental attributes from our renewable power generation. REC sales will continue in the short term, but will eventually be retired in support of our Vision 2030 target.
We are committed to advancing our decarbonization plan and are optimistic about emission reductions from key energy efficiency investments and other projects in the coming years. For more information see our TCFD report. As one of the first North American pulp and paper producers to have our GHG emissions reduction target approved by the Science Based Targets initiative (SBTi) in 2021, we continue to assess and incorporate developments in emissions accounting, including the GHG Protocol, the ScienceBased Targets initiative (SBTi) and CDP. We are engaged directly in working groups focused on relevant forest sector topics.
Spotlight: 
Two mills, two GHG reduction projects
Our Rome, Georgia containerboard mill has demonstrated a 39% reduction in total Scope 1 and Scope 2 GHG emissions since the baseline year of 2019 after switching the mill's power boiler from primarily coal to natural gas as a fuel source.
Our Red River, Louisiana containerboard mill replaced five refiners on their paper machine. The refiners were replaced with updated energy efficient refiners, saving an average of 24% of the energy use on this equipment and an estimated 7% reduction in Scope 2 GHG footprint for the mill.
Our Approach 
Our Sustainable Operations approach addresses some of our most important environmental impacts and reflects our commitment to improving our footprint across our businesses, operations and value chain.
Improving our climate impact
Having a positive climate impact begins with reducing carbon emissions. Rather than rely on carbon offsets, International Paper focuses on reducing energy consumption as well as relative GHG emissions across our mills and manufacturing facilities. Between 2019 and 2022, we reduced 3% of Scope 1 and 2 GHG emissions but show an increase of 9% due to Renewable Energy Certificate (REC) sales.
We're expanding our use of renewable energy, including generating our own renewable energy source via carbon-neutral biomass derived from our manufacturing processes.
Enhanced tracking and reporting
Approved by the Science Based Targets initiative, our GHG emissions reduction target aligns with the Paris Climate Agreement goal to limit global temperature rise to well below 2°C above pre-industrial levels.
Working with strategic partners, we track and report on our global GHG emissions by participating in ESG reporting programs, including:
Carbon Disclosure Project (CDP)
Task Force on Climate-Related Disclosures (TCFD)
U.S. Environmental Protection Agency Mandatory Reporting Rule
European Union Emissions Trading System
Multiple state, regional and national reporting programs
Global Reporting Index
70% of our mill energy is derived from carbon-neutral biomass residuals.
We reduced our GHG emissions by about 20% between 2010 and 2022, while cutting our use of coal and fuel oil in half.
Improving our climate impact 
Scope-by-scope reductions
We have a track record of reducing Scopes 1 and 2 GHG emissions at our operations. As part of our Vision 2030 goals, we're also working to track, report and ultimately reduce our Scope 3 emissions across our value chain. Specifically:
Scope 1: We're committed to making capital investments to substantially reduce Scope 1 GHG emissions in our facilities over the next decade. We're evaluating and pursuing investments in energy efficiency and fuel-switching for lower-carbon thermal energy sources in our operations. These initiatives often result in both cost savings and GHG emission reductions by optimizing processes, upgrading equipment and advancing energy conservation measures.
Scope 2: To reduce Scope 2 GHG emissions, we're participating in renewable power development.
Scope 3: To mitigate GHG impacts outside our direct operations, we team up with our suppliers and customers to effect meaningful change. We assess our supply chain to identify areas of impact, and we engage our suppliers and customers to reduce emissions. This work is closely tied to our goals for Renewable Solutions, which focus on how customers use and dispose of our products.
Reducing our operational GHG emissions is just one of the actions we're taking to improve the climate. Our efforts extend across our entire value chain and through to our sustainable forestry and renewable products initiatives. We continue to make progress toward our Vision 2030 target through renewable power participation, capital investments and collaboration with forest landowners to improve forest management for carbon sequestration.
Improving our climate impact
Looking ahead
We are renewing our focus on supplier engagement to reduce value chain greenhouse gas (GHG) emissions in 2023 and 2024. As we continue our efforts to reduce GHG emissions and address climate change, we recognize the need to explore new and emerging technologies for decarbonization. We will continue to drive forward with renewable power participation initiatives, such as renewable energy procurement and investments in on-site renewable energy systems.
In addition, we will look to take advantage of supportive legislation, such as the Infrastructure Investment and Jobs Act in the U.S., to accelerate our efforts in reducing GHG emissions.
To achieve our sustainability goals, we will also focus on engaging with our suppliers and customers to better understand where our gaps are and drive Scope 3 reductions. By working collaboratively with stakeholders across our supply chain, we can identify opportunities to reduce GHG emissions and achieve a more sustainable future.
We are actively looking for ways to invest in capital projects at our facilities in order to build and operate equipment that has a direct result in reducing our GHG emissions.
Spotlight: 
GHG reductions at Cedar River Mill
We are investing $103 million to build and operate two natural gas power boilers to generate steam for its containerboard mill in Cedar Rapids, Iowa. Construction is set to begin in 2023, and the mill is scheduled to be operational by the end of 2025. The Cedar River mill's GHG emissions will be directly reduced by 25% as a result of the replacement of coal-based steam generators in the project.
About International Paper
International Paper (NYSE: IP) is a global producer of planet-friendly packaging, pulp and other fiber-based products, and one of North America's largest recyclers. Headquartered in Memphis, Tenn., we employ approximately 39,000 colleagues globally who are committed to creating what's next. We serve customers worldwide, with manufacturing operations in North America, Latin America, North Africa and Europe. Net sales for 2022 were $21.2 billion. Additional information can be found by visiting InternationalPaper.com.