International Paper Proudly Supports the Groundbreaking of "The Discovery Forest" at Lichterman Nature Center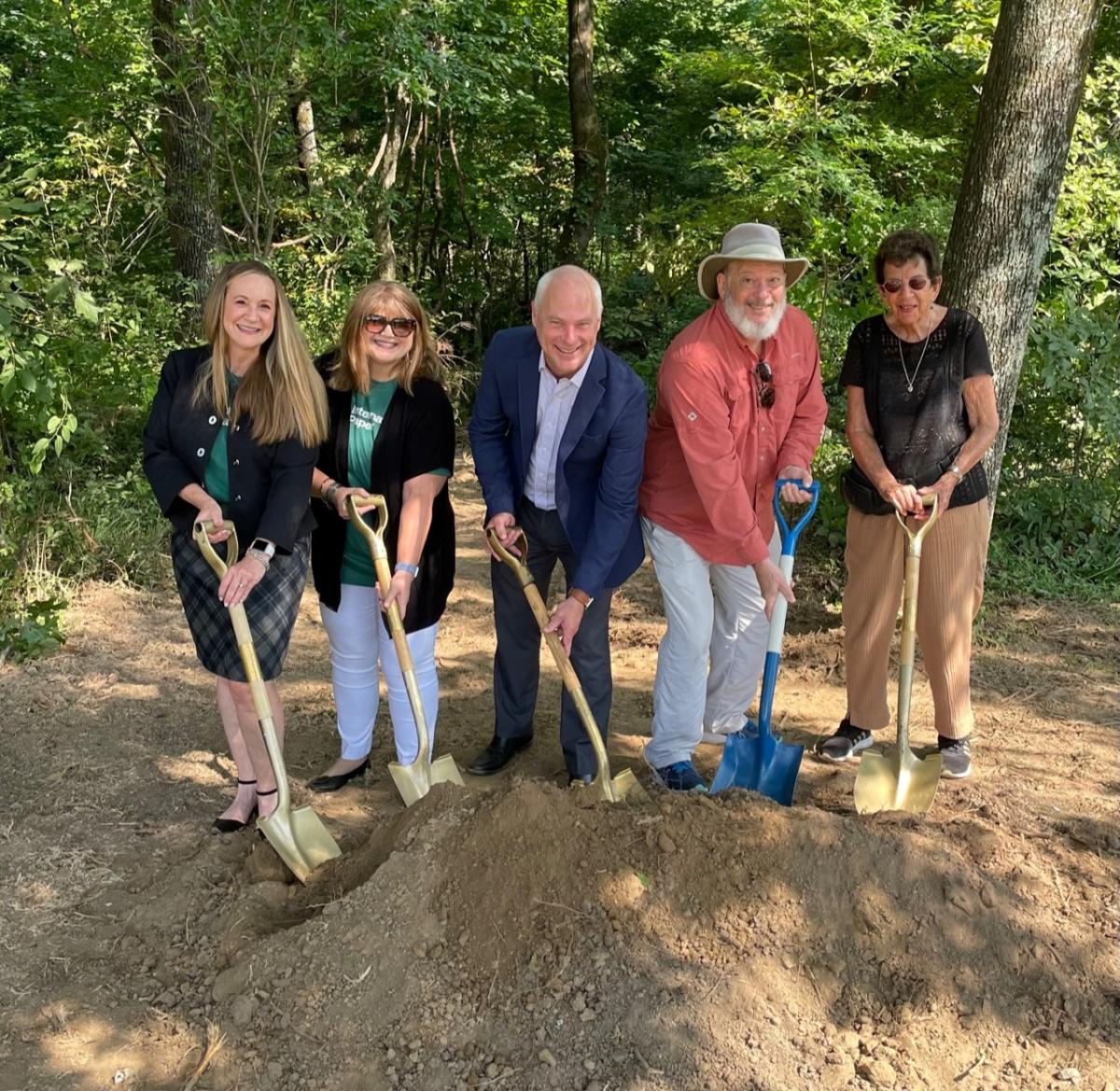 International Paper was proud to participate in the groundbreaking for the new Discovery Forest at the Lichterman Nature Center in Memphis, Tenn. International Paper is sponsoring this project alongside the City of Memphis, Sylvamo, and the Lichterman-Loewenberg Foundation. With eyes on an opening in spring of 2024, the Discovery Forest will be a trail full of twists and bends with play areas, exploration zones, and learning spots along the way for children of all ages.
The Nature Center, managed by Memphis Museum of Science & History (MoSH), hopes the Discovery Forest will provide another enriching opportunity for the Memphis community to build a long-lasting friendship with the nature that surrounds us. It will be an interactive experience built by the elements of the environment itself including local minerals, water, and objects that already naturally shape our landscape.
"International Paper is delighted to support the Discovery Forest at the Lichterman Nature Center. It is a perfect combination of connecting and educating children about nature and our planet through imaginative play, said Dr. Alissa Campbell Shaw, International Paper's senior manager for corporate social responsibility and community engagement.
Barry Lichterman grew up in the very woods where his grandmother broke ground for the construction of the Lichterman Nature Center years before. The Discovery Forest is a dream realized for him and the Lichterman-Loewenberg Foundation. Set to begin construction this fall; the Discovery Forest will extend the Lichterman Nature Center's overall goals of bringing nature to life in a safe place for Memphians to enjoy within the center of a bustling urban metropolis.
From our sourcing practices to our manufacturing operations, International Paper is building a better future for people and the planet. The Discovery Forest will allow children of today to learn to enjoy and protect our outdoors for generations to come, just as Lichterman did.
About International Paper
International Paper (NYSE: IP) is a global producer of planet-friendly packaging, pulp and other fiber-based products, and one of North America's largest recyclers. Headquartered in Memphis, Tenn., we employ approximately 39,000 colleagues globally who are committed to creating what's next. We serve customers worldwide, with manufacturing operations in North America, Latin America, North Africa and Europe. Net sales for 2022 were $21.2 billion. Additional information can be found by visiting InternationalPaper.com.