From the Fifth Third Bancorp 2020 ESG Report: Climate Strategy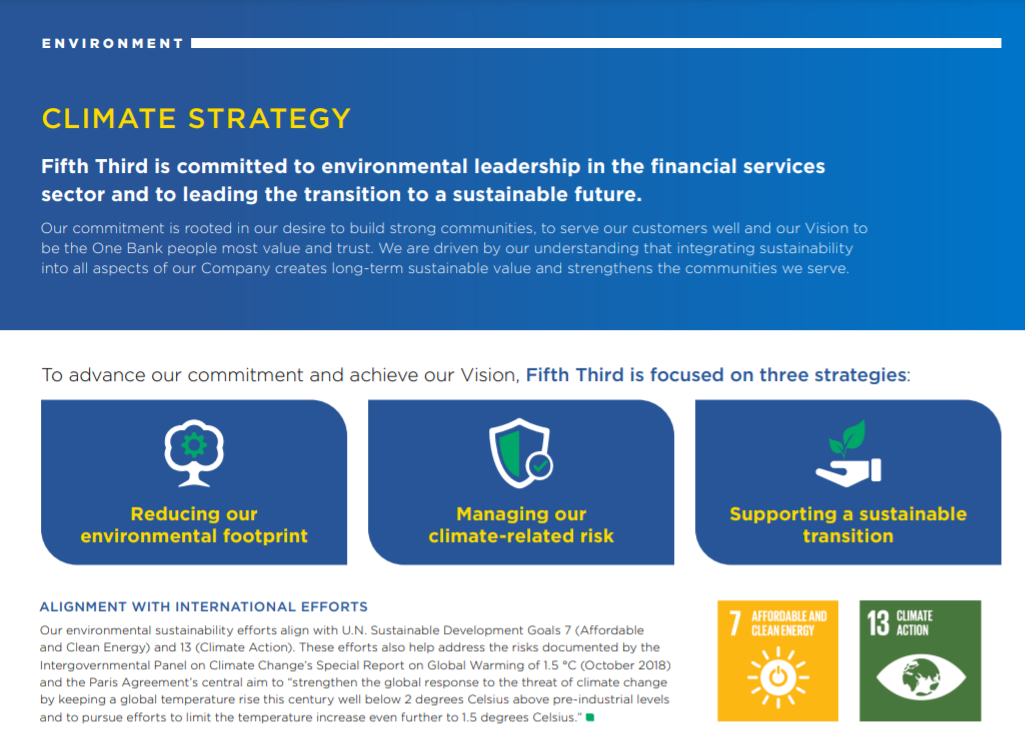 Fifth Third is committed to environmental leadership in the financial services sector and to leading the transition to a sustainable future. Our commitment is rooted in our desire to build strong communities, to serve our customers well and our Vision to be the One Bank people most value and trust. We are driven by our understanding that integrating sustainability into all aspects of our Company creates long-term sustainable value and strengthens the communities we serve.
To advance our commitment and achieve our Vision, Fifth Third is focused on three strategies: reducing our environmental footprint, managing our climate-related risk and supporting a sustainable transition.
Access the Fifth Third Bancorp ESG Report to read the full Environment section of the ESG Report beginning on page 110.