FedEx Spotlight: Hispanic Small Business Keeps the World Warm, One Baby at a Time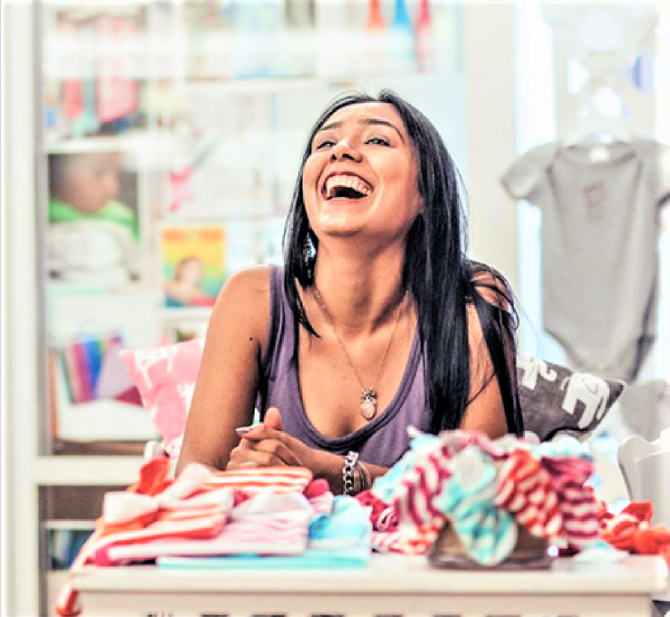 In honor of Hispanic Heritage Month, FedEx is spotlighting a small business from the third cohort of the FedEx E-Commerce Learning Lab beginning this fall. Taking place from September 15 through October 15, Hispanic Heritage Month is a time to celebrate and recognize all the accomplishments, rich culture, and contributions of Hispanic/Latinx people across the country. The FedEx E-Commerce Learning Lab supports small and diverse-owned businesses by helping to expand their business operations by providing resources in e-commerce training, online sales and networking.
Whimsical Charm, based in Long Beach, Calif., is a Hispanic-owned small business that strives to continuously design and innovate warmth, comfort, and style for families looking to provide safety and security to their little ones. Before Founder and Creative Director Rosie Arias was the successful entrepreneur she is today, she was a consumer looking for the perfect blanket for a friend's baby shower. When she wasn't able to find exactly what she wanted, she decided to make one herself. Before this, she never thought about creating a business geared towards babies, although from an early age, she always wanted to be an entrepreneur. After she completed her first blanket, she continued to make more for her friends, always striving to refine her technique and see what materials worked best for the babies.
In 2013, after many years of working for other fashion companies, Rosie launched Whimsical Charm and sold her first official blanket. Today, Whimsical Charm has expanded in the baby goods industry to include robes, apparel, shoes, and accessories in addition to her blankets. Rosie's mission is to keep the world warm one baby at a time.
As a single mother, Rosie is invested in the comfort and safety of the babies of the world, as well as the youth of California. She created a program to empower young children and adults from underserved communities to provide them with entrepreneurial skills and training needed to be successful within the fashion industry. They receive firsthand experience in retail, wholesale, and trade. Rosie's mentorship within the community is crucial to creating opportunities within fashion and baby goods for the leaders of tomorrow.
If you are interested in learning more about Whimsical Charm, please visit whimsicalcharm.com. You can also find the company on Facebook, Instagram and Twitter.