Diversifying Decarbonization to Achieve ESG Goals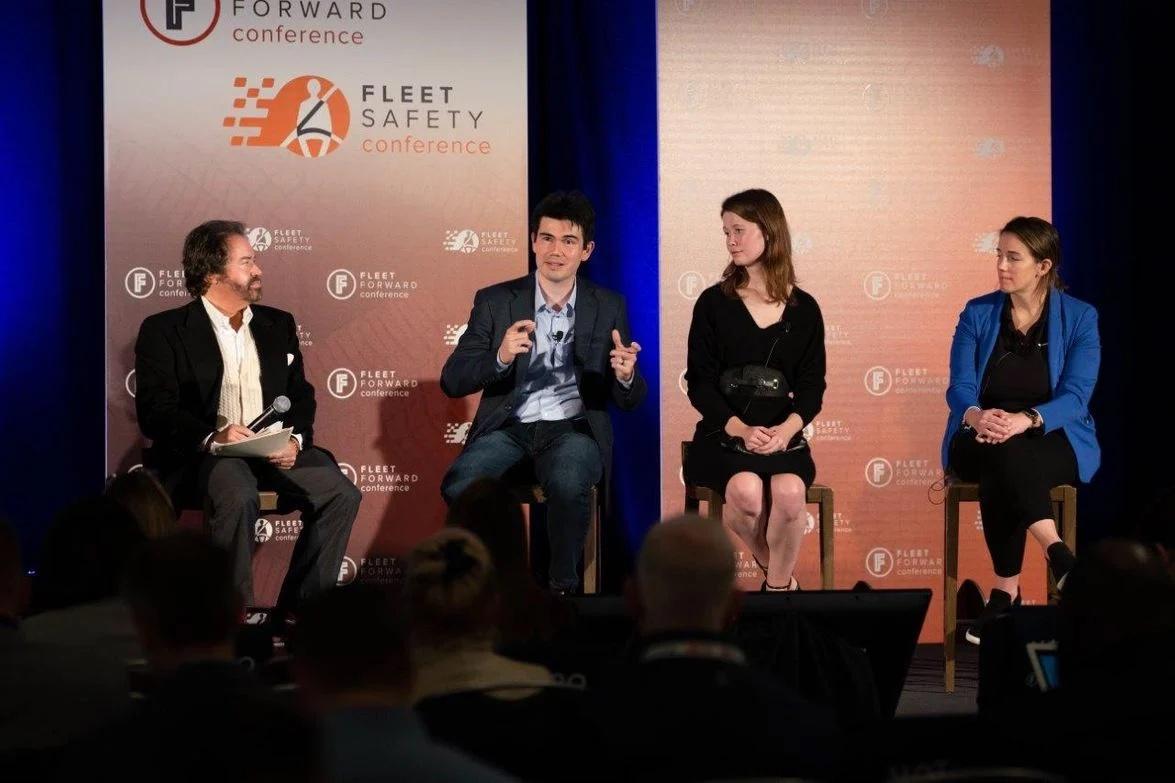 Credit Ross Stewart, RMS3Digital | Pictured (left to right): John Possumato, Frank Mycroft, Gretchen Reese, Sara Sweeney
On the hook for a reported 27% of the nation's carbon emissions, the transportation industry is now considered a key focus area for decarbonization. Companies, suppliers and vehicle manufacturers across the industry aim to lower emissions and increase sustainability. Electrification has emerged as the dominant theme of the effort, but there is more to transportation decarbonization than EVs, explains Frank Mycroft, CEO and Founder of Booster®, in a recent article for Fleet Forward magazine.
Mycroft looks back on his involvement in the 2022 Fleet Forward Conference's "Fleet Vehicles and ESG: More Than Electrification" panel, in which he joined Utilimarc's Gretchen Reese, Wheels Donlen's Sara Sweeney and DriveItAway's John Possumato to discuss the need for energy agnostic, diverse solutions within the fleet decarbonization space. The panel explored the ways in which data analytics, mobile fueling, and expert planning can be deployed to reconcile high-level, ESG goals with the realities of day-to-day fleet operations.
Fleet managers everywhere are receiving direction from leadership to cut emissions, increase sustainability, and maintain optimal performance all while keeping costs low. In many cases, this is a tall order. Many fleets do not yet have the resources or budgets to fully electrify, and even the ones that do require significant time to implement new driver training, maintenance protocols, charging procedures and more. The transition to EVs will take time for fleets to accomplish, but that does not mean they cannot begin to make sustainability gains now.
"Diversifying the decarbonization toolbox is key to maintaining operations across unknown events and the changing landscape," writes Mycroft in the article. "Sustainable fuels also offer a great solution, especially for fleets that might not be ready to fully electrify or who lack the grid power and infrastructure to support EVs."
Mycroft also describes the role of data and information sharing in managing expectations and setting achievable targets. Rethinking the metrics used to track performance and choosing those which take a more holistic snapshot of emissions across the lifecycle of a given decarbonization solution can provide a more transparent understanding of the emissions involved in any given decision. Mycroft recommends taking focus off the metric of tailpipe emissions and focusing instead on carbon intensity per mile.
"An EV may have zero tailpipe emissions, but carbon intensity per mile would take into account the carbon emissions generated by the mining of minerals to build batteries and the carbon burden from grid energy, making 'zero tailpipe emissions' less sustainable than they seem," writes Mycroft. "When we look at carbon intensity per mile, it becomes more a question of the overall impact of each fuel source paired with its efficiency in the field. With sustainable alternative fuels, for example, there may be tailpipe emissions, but the overall impact may be offset by the use of renewable feedstocks or more sustainable mobile fuel delivery services like that offered by Booster."
As the transportation industry's energy transition continues, and fleets everywhere opt for new and decarbonized energy solutions, taking a holistic, diversified approach will be key to success. Mobile energy solutions, thoughtful data analytics and realistic goal setting will lead the way.