JetBlue's Environmental and Responsibility Report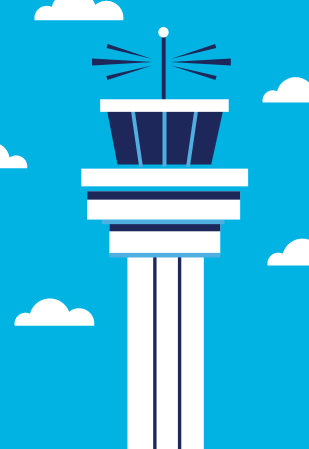 Highlights from the 2016 annual report include:
The aviation industry made history with a worldwide global carbon offset agreement. In addition to joining the Roundtable on Sustainable Biomaterials, JetBlue also signed one of the biggest renewable jet fuel agreements in history.
Smart investments in new technology today better prepare JetBlue for opportunities in the future. JetBlue remains committed to NextGen and is investing more than $60 million in technologies to create much-needed efficiencies and reduce emissions.
Future success depends on the potential that is nurtured today. In 2016, JetBlue provided support for crewmembers to complete their college degrees. While, JetBlue For Good, the airline's platform for social impact and corporate responsibility, and the JetBlue Foundation made STEM and aviation education more accessible for students from traditionally underserved communities.
Diversity is the blueprint for a robust business. Crewmembers from different backgrounds are better able to anticipate the needs of diverse customers. In 2016, JetBlue broadened its horizons by serving new communities and encouraging crewmembers to meet their highest potential through crewmember resource groups and mentorship opportunities.
JetBlue flies planes, but it ultimately connects people. In 2016, JetBlue responded to crises and natural disasters in its various communities including the Orlando shootings and Hurricane Matthew. JetBlue For Good also built its 25th playground in an area of need and donated more than $1.5 million to charities. While crewmembers volunteered 170,000 hours for a variety of causes.
To learn more about JetBlue's long-term responsibility platform and to view the full report, visit responsibilityreport.jetblue.com/2016.
Videos from this campaign
Content from this campaign