We Are Better Together: DEI at Enbridge
Diversity, equity and inclusion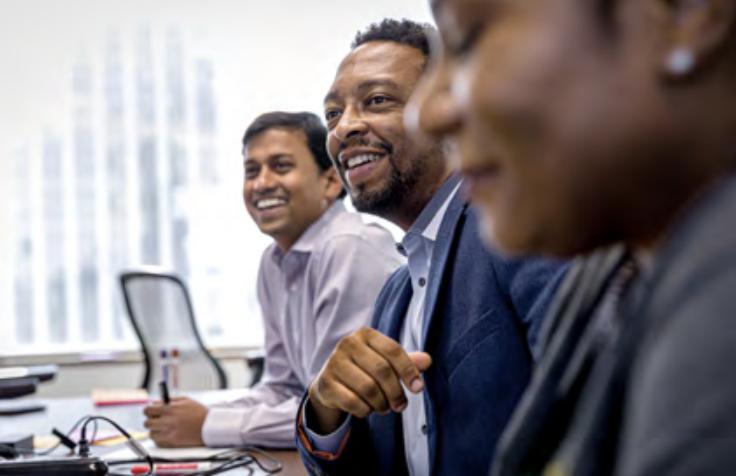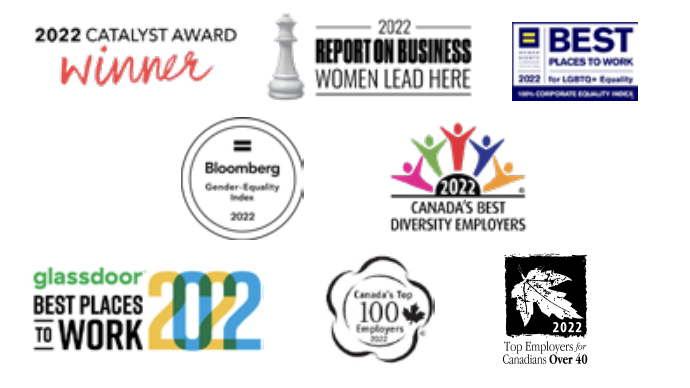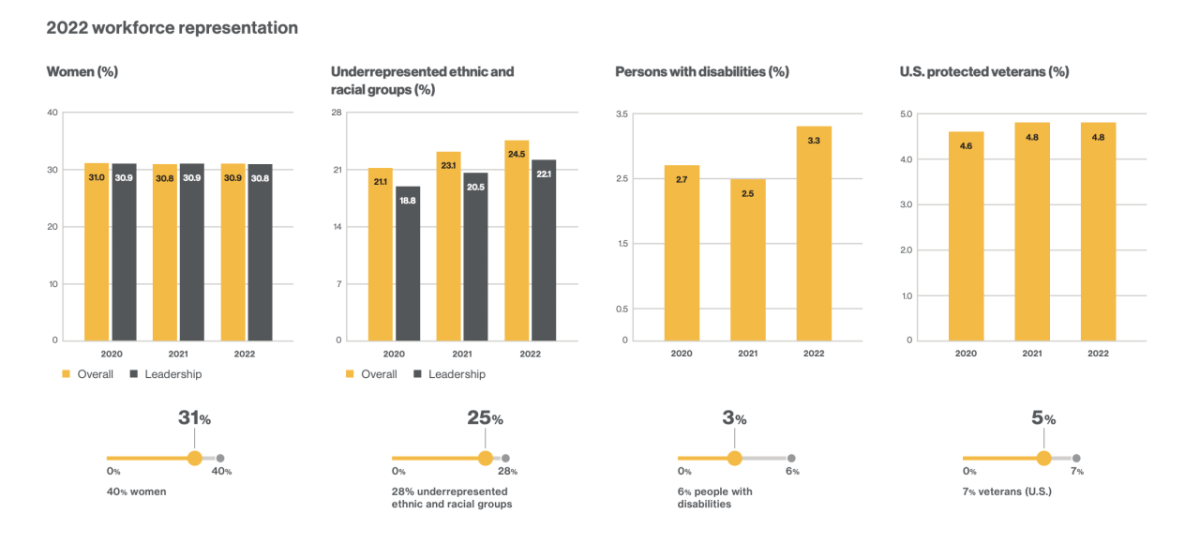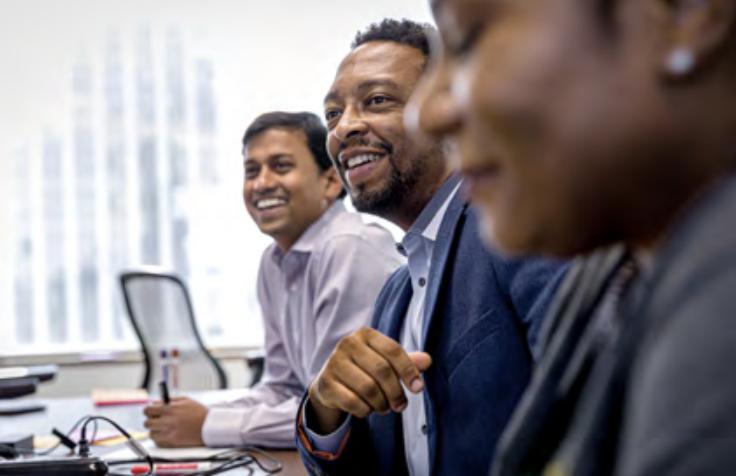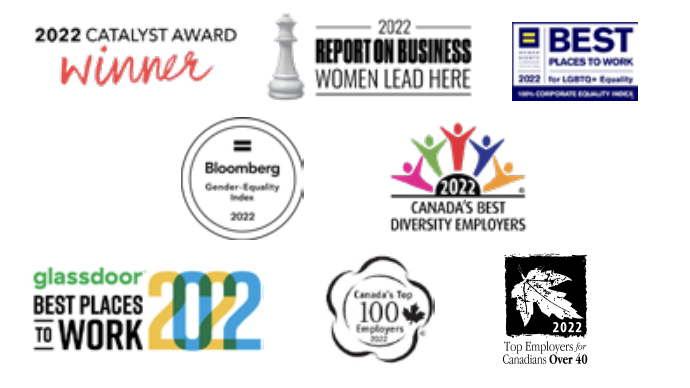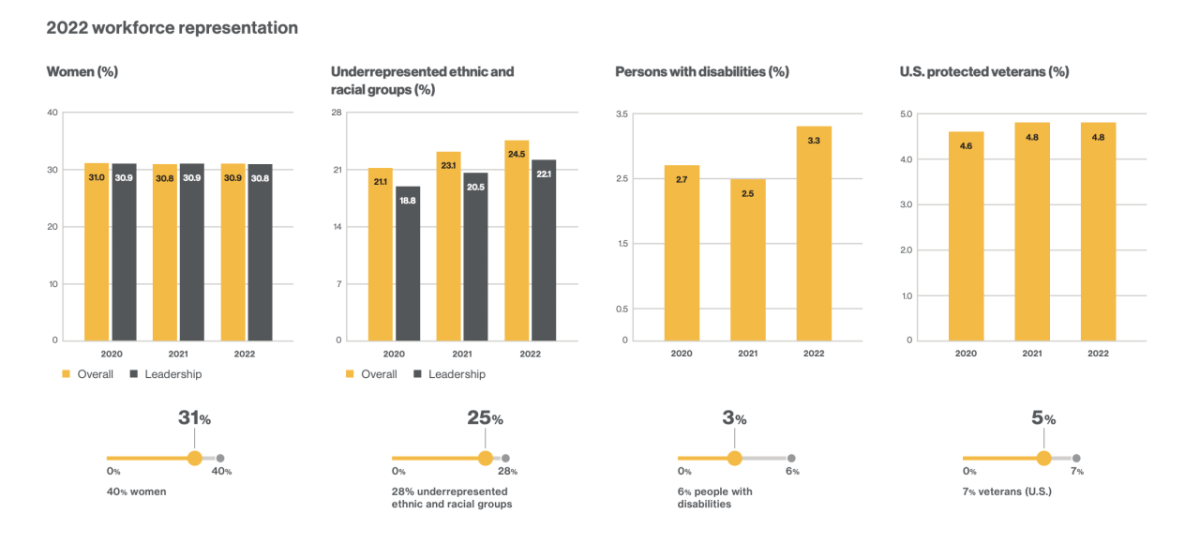 Originally published in Enbridge's 2022 Sustainability Report
Enbridge's Diversity, Equity and Inclusion (DEI) program is animated by one fundamental belief: We are better together. We believe having a workforce that closely reflects the communities where we live and work strengthens relationships and helps build trust.
In 2021, we launched our new diversity, equity and accessibility strategy (IDEAS), an enterprise-wide strategy addressing several dimensions of diversity, including ethnicity and race, gender identity and expression, sexual orientation and veteran status.
Our work in 2022 has focused on advancing against the three main goals of IDEAS:
Goals 
Engage and Empower Employees 
Educate and equip people to connect on a personal level, to amplify others, and consciously include.
Embed Equity 
Embed policies, programs and practices that are fair for all and reinforce respect.
Elevate Diverse Talent 
Seek, develop and retain people with diverse backgrounds and perspectives at all levels.
2022 highlights 
Tailored equity strategies. We continue to develop targeted equity action plans focused on specific underrepresented groups. Plans focused on equity for Black and Indigenous team members were already in place before this year; in 2022, we added equity commitments for Asian, Hispanic/Latinx, Middle Eastern/North African/West Asian and multicultural identities, people with disabilities, veterans and 2SLGBTQ+ communities. We sought insight on which groups to emphasize next through a focus group program that engaged more than 1,000 Enbridge employees. Our Employee Resource Groups, composed of members of specific equitydeserving groups and allies, also play an important role in shaping our policies and practices.
Shared commitments, shared responsibility. Accountability for our Diversity, Equity and Inclusion program is not limited to our Talent and Inclusion team. Leaders across Enbridge are embracing responsibility for aligning policies and practices in their business units and operational areas with our DEI strategy; some have created dedicated roles to support success specifically in their areas. Our Diversity Dashboard supports transparency and accountability when it comes to representation within teams and at different levels of leadership and responsibility.
Partnership and exchange. We build DEI-focused partnerships designed to share insights and fuel progress within and beyond our organization. Two especially active partnerships in 2022 were our MARC (Men Advocating Real Change) Initiative with Catalyst and WinSETT (Women in Science, Engineering, Trades and Technology). Also this year, our Women at Enbridge Employee Resource Group hosted its first conference, which featured insights from within and beyond Enbridge.
Real conversations. As an informal element of a broader training and development program, we've introduced a "Values Moment" (similar to the more common "Safety Moment") during which participants share perspectives and experiences on DEI-related topics—from personal pronouns and gender identity to the challenges veterans can face transitioning into civilian careers.
Our first inclusion survey: engaging for continued progress 
The work of building a more equitable organization is never finished. As society changes and conversations about identity and inclusion evolve, there's always more to learn and more to do to create connections across differences and foster a culture where people of many backgrounds and experiences can thrive and contribute.
In 2022, we carried out our first inclusion survey to gain insight into employees' sense of being included and valued at Enbridge for who they are. This inaugural inclusion survey, distinct from our longerstanding program of employee engagement surveys, establishes a baseline against which we will gauge the efficacy of our efforts to build an inclusive culture.
The inclusion survey asked team members about a range of impressions and experiences related to their workplace, such as whether they feel a sense of belonging, whether they feel treated fairly, and whether they feel able to express their authentic selves at work.
We distilled the results on multiple specific measures, such as those described above, into a single summary score—an Inclusion Index— that will help us gauge our progress as we continue to execute our DEI strategy through 2025 and beyond.
We also conducted data analysis to capture key insights and priorities from specific employee groups—both according to demographic and identity dimensions (i.e. age, gender, ability) and according to workplace roles, such as team members with officebased roles versus those who work in the field.
Awards and recognition
Glassdoor Employees 'Choice Award
Top Employers for Canadians Over 40
In addition to a Catalyst Award (see sidebar), Enbridge was proud to be recognized with several other distinctions connected to our DEI efforts this year. We welcome these acknowledgements of our teams' successes even as we strive for more progress.
Women Lead Here – Our first appearance on The Globe and Mail's list of 72 organizations in corporate Canada with best-in-class executive gender diversity.
Human Rights Campaign Foundation Corporate Equality Index – For the third year in a row, Enbridge was named as a Best Place to Work for LGBTQ Equality.
Bloomberg Gender Equality Index – Our fourth year of recognition for our commitment to equality and advancing women in the workplace. Canada's Best
Diversity Employers 2022 – Our eighth year of recognition.
A "groundbreaking" commitment to transparency 
Enbridge was honored to have our diversity, equity and inclusion efforts—particularly those focused on gender equity—recognized with a 2022 Catalyst Award. A global nonprofit focused on gender equity, Catalyst summarized the practices that led it to choose Enbridge as one of three winners of this prestigious award in 2022:
"Enbridge's initiative can be summed up in one word: transparency. … Enbridge shares its Diversity Dashboard with all employees. It gives users the ability to segment the data by job level, functional area, and geography, including trending information on hiring, promotion, and turnover rates. Enbridge further shares its representation goals publicly and reports on progress against them. Within the energy industry, this level of transparency is groundbreaking."
Our ESG goals 
6% people with disabilities included in our workforce by 2025
Workforce comprised of 40% women by 2025
28% underrepresented ethnic and racial groups in our workforce by 2025
7% workplace representation of U.S. protected veterans by 2025