Volunteers Put Work on Hold and Serve in Puerto Rico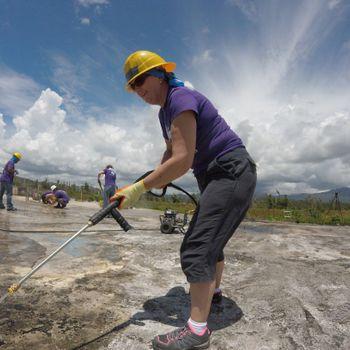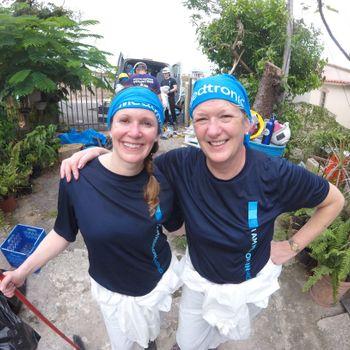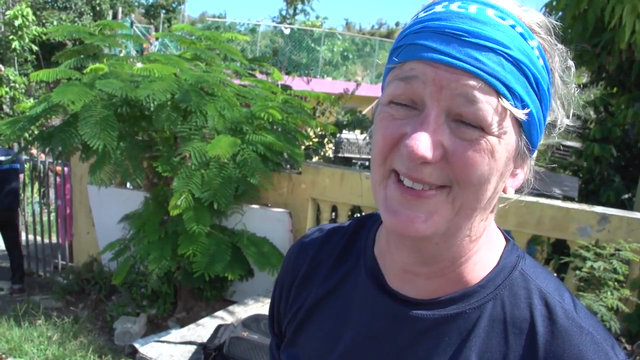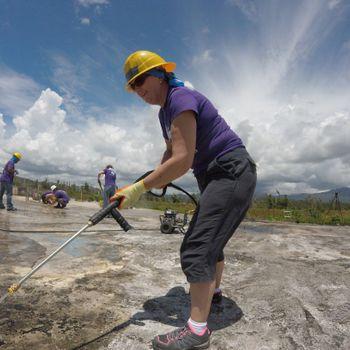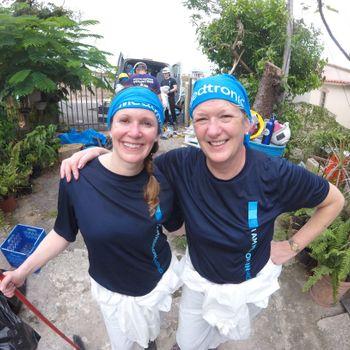 Volunteers Put Work on Hold and Serve in Puerto Rico
It's a departure from their day job.
"A week ago, I was at my desk looking over financial reports," laughs Kamrin Helland.
But this week, Kamrin, a marketing leader at Medtronic, finds herself in Puerto Rico with a team full of software engineers, IT technicians, and field reps. 
Typically, they're behind computer screens and meeting with surgeons. Not scrubbing walls or resealing roofs.
"This is out of our comfort zone," she says. "But it's worth it."
The team, representing places all over the world, is working together on a different kind of Medtronic project. Disaster relief.
When natural disasters hit, Medtronic partners with All Hands and Heart, a disaster relief and recovery organization. Together, they provide employees with opportunities to put their everyday work on hold and volunteer.
"I told my boss about this and he simply said, 'Go. We'll cover for you,'" says software engineer Fan He. "For me, it was time to put my words into action and go help people."
Helping in times of need isn't new to Medtronic. The company's Mission extends beyond alleviating pain, restoring health, and extending life, but also highlights the importance of making an impact in communities where employees live and work. 
When Hurricane Maria hit in late 2017, it left a wake of destruction. The historic storm knocked out power throughout Puerto Rico, downed trees, and damaged homes. Medtronic employs approximately 5,000 people on the island and many sustained damage to their own homes. Those same employees also helped to ensure the company's operations could quickly be restored.
"We all felt the effects of the hurricane," says Kamrin. "We saw the impact it made on our customers and employees. We know families were affected and that's why we're here."
Throughout 2018, several Medtronic volunteer teams will be deployed in places throughout Puerto Rico. Much of their work will include mold sanitation, roofing, and rebuilding homes. 
"I feel fortunate to work for a company that supports its employees going out and helping those in need," says Kamrin.