Unidos: Inclusivity for a Stronger World
Celebrating Hispanic Heritage Month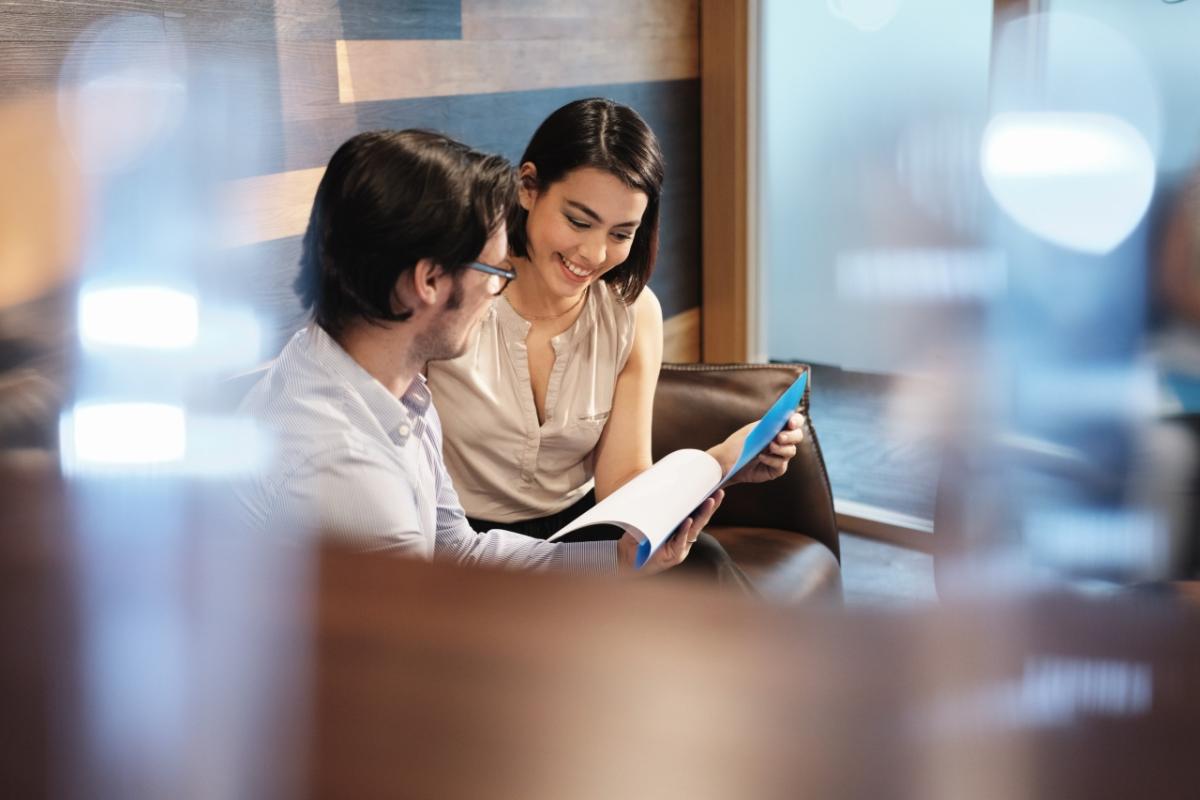 Celebrating Hispanic Heritage Month
By T. Rowe Price Corporate Communications
At T. Rowe Price, we work every day to do right by our clients, so that they can invest confidently in their financial futures. Their long-term success is made possible by the diversity of backgrounds, perspectives, talents, and experiences of our associates. This Hispanic Heritage Month, we celebrate the richness of Hispanic and Latinx communities and want to ensure that diverse voices are represented and welcomed to help build a stronger firm, stronger outcomes for clients and communities, and a stronger world.
As marketplaces continue to diversify, we are prepared to meet the needs of savvy clients—now and in the future. Our Spanish-language microsite was designed to facilitate financial wellness among our diverse retirement plan participants. This culturally relevant public website contains a library of educational resources, such as articles and videos, to help our Spanish-speaking clients on their journey toward retirement and their future financial goals.
We also leverage our corporate voice, brand, and resources to make a positive impact in the locations where we operate. The T. Rowe Price Foundation has supported communities for more than 30 years through global matching gifts, capacity building, and direct grants that support organizations that are making a difference in youth empowerment, racial injustice, creativity and innovation, and financial well-being.
In 2019, the Foundation gave a $100,000 multiyear capital grant to support CASA Baltimore's development of a new regional education and employment center. CASA serves thousands of people annually, including a significant amount of Baltimore City's Hispanic/Latino and immigrant community. The center allows the organization to expand its workforce development and multicultural community-building programs, including job placement services, on-site vocational training courses, language classes, and financial and support services for new family arrivals and other low-income families.
The T. Rowe Price Foundation also has supported the Fells Point Creative Alliance in Baltimore City for more than 10 years. Most recently, this has included support of the nonprofit's new Creative Immigrants and Educators of Latin American Origin department, which provides workforce development opportunities for low-income and underserved Latinx residents and immigrants, as well as celebrates Latin American art forms.
"Attracting and developing diverse talent globally helps us create greater value for our clients and a better experience for our associates," said Raymone Jackson, global head of diversity, equity, and inclusion (DEI). "Building diverse teams and an inclusive environment where everyone feels a sense of belonging and brings their best selves to work are key to executing our business priorities."
For many years, we have partnered with the Robert Toigo Foundation, the only M.B.A. fellowship program solely dedicated to developing minority professionals ready to lead within the finance industry. Similar relationships with the Hispanic Federation, the Association of Latino Professionals for America (ALPFA), and #WeAllGrow Latina, among many others, help us source diverse talent and share insight into our culture.
Internally, our associate-led business resource groups (BRGs) offer year-round opportunities to engage, network, and celebrate the diversity of our 7,500+ global workforce. The Latinx Heritage community of
MOSAIC—our BRG for all ethnically diverse associates—is leading our annual celebration, combining thought-provoking speakers and discussions on authenticity and the importance of shared experiences.
This year, associates are invited to engage in a thoughtful conversation with our invited guest Damian Rivera, chief executive officer of ALPFA and an inspiring advocate and leader. In addition, the firm has invited local restaurants and caterers to showcase their culinary creations to associates in Baltimore; Owings Mills, MD; and Colorado Springs, CO.
Several firmwide leadership development programs for diverse talent aim to expand access and opportunity through mentoring, coaching, and upskilling. These programs support our Latinx and diverse talent, giving diverse talent a voice, creating networking opportunities, and offering visibility to senior leadership.
As we commemorate Hispanic Heritage Month and other celebrations of diversity, we invite you to learn more about our DEI initiatives and how our differences bring us together.