Transforming Communities: Covia Mexico and Balloon Latam's Partnership Continues To Thrive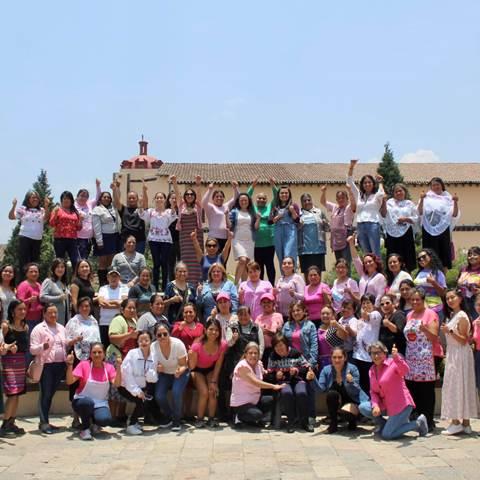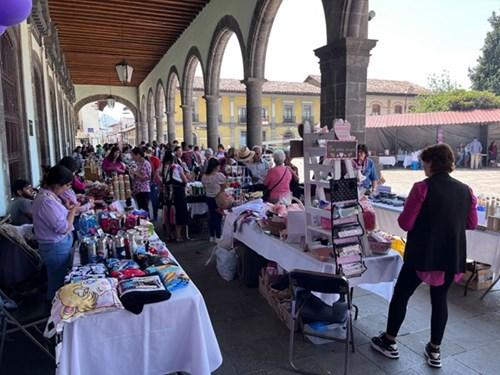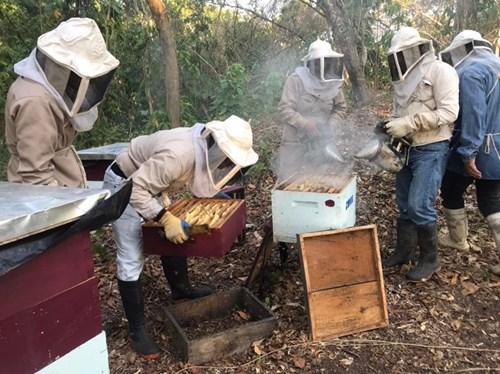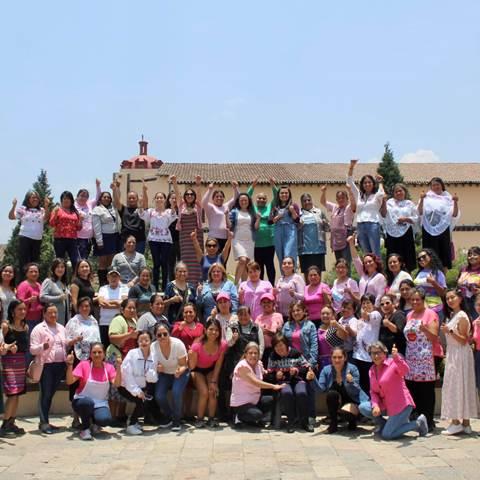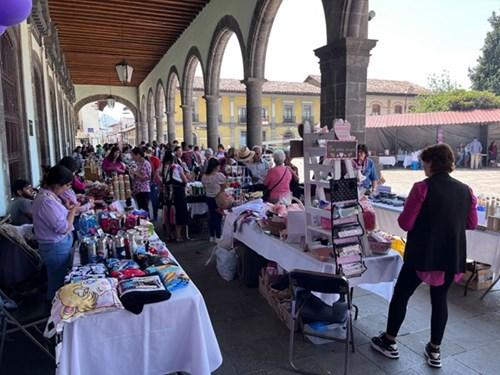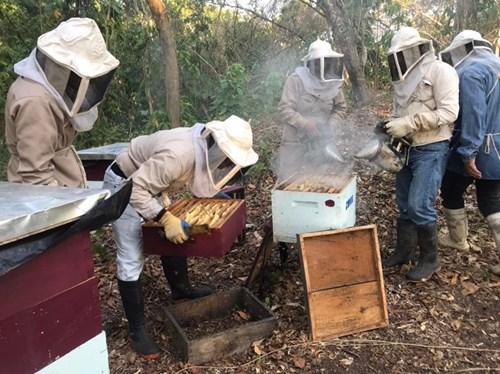 Over the last six months, Covia – in partnership with Balloon Latam – has continued to help transform communities in Mexico. Covia remains committed to investing in global initiatives and advancing our communities.
In June 2022, Covia announced a partnership with Balloon Latam – a social enterprise organization focused on improving the lives and wellbeing of thousands of Mexicans – to assist in the further development of the Mexican communities in which our Team Members work and live.
As of 2023, Covia operates 12 operation sites and 2 hub offices in Mexico. It is our goal to invest and further develop the communities that surround those facilities. Through engagement programs and financial donations, Covia Mexico is currently working to close the gaps in its communities in areas such as:
Income
Education
Employment
Environmental Care
Civic Engagement
Community Integration
Since launching the partnership, we have worked with Balloon Latam to expand programs and lay the framework for continued investment in the region through initiatives such as:
Education Opportunities
Fish Farming
Pollinator Conservation
Entrepreneurship Fairs
Reforestation
Let's take a look at how our initiatives have grown over the last six months and what we have planned moving forward.
Feria Zacatlán
To continue empowering local entrepreneurs, Balloon Latam and Covia partnered with the municipal government of Zacatlán to organize a successful Entrepreneurship Fair on the Zocalo Esplanade in Zacatlán. 120 women participated, promoting their projects, products and businesses to members of the community. For many, it was their first time selling a product.
The event had a significant economic benefit for the community, with business owners who participated making over $7,500 USD dollars (130,000 Mexican Pesos) collectively over the course of the two-day event.
Resilient Jáltipan
The entrepreneurship fair "Resilient Jáltipan," is a partnership between Covia, Balloon Latam, and the Municipal Government of Jáltipan. Throughout the last year, the program had over 400 entrepreneurs participate – receiving more than 120 hours of training to help them start their own business. The initiative helped to promote:
Local entrepreneurship, including training to provide essential business administration skills and management knowledge
Skills and competencies development for self-employment
Incubation and acceleration of environmental and social projects that meet the main challenges of the community
Throughout the learning process, participants were able to accelerate personal business ideas and promote already established local initiatives.
Beatriz Gonzalez, a local carpenter who participated in the program, was thrilled to learn how to improve her marketing skills and what distribution channels she needs to be a part of to promote her products. "This program has given me the opportunity to combine my talents with those of other entrepreneurs to generate new products that are innovative and contribute to my community," Beatriz said when thinking back on her experience with the program.
Granjas De Peces
Back in 2020, Covia launched a Granjas de Peces (fish farming) initiative to promote entrepreneurship and local economic development in San Lorenzo – a community located near Covia's Jáltipan plant in Veracruz.
In 2023, Covia helped build 15 new artificial lakes that produce fish for families in the San Lorenzo community. Each family in the program sells an average of 66 pounds of fish each month. This initiative is a boon to participating families, providing a much-needed income stream.
Apicultara Comunitaria
In 2022, Covia partnered with the Civil Protection Agency to create a pollinator conservation project called Apicultara Comunitara (community beekeeping), which teaches people how to profitably harvest honey while conserving bees.
Over the last 6 months, participants of the program harvested 345 liters of honey. Members in the program also learned how to turn the harvested honey into consumer goods such as perfumes, creams, and food products. To promote the new products, participants will be learning marketing and design skills to create logos and other promotional material.
In addition to the skills gained, participants were given the chance to make a difference in their local government. In April of 2023, participants and representatives from Covia met with the Undersecretary of Livestock and Fisheries of the state of Veracruz, MVZ Humberto Amador Zaragoza, in the municipality of Chinameca. At the meeting, they established a dialogue about how local governments can help support local beekeepers.
Reforestation in Zacatlán
In addition to the 13,400 trees planted in the United States in 2022, Covia Mexico partnered with local government agencies to plant 15,000 trees near Covia Mexico properties in Zacatlán. This broke local records for repoblación forestal (forest restoration).To ensure a sustainable future for generations to come, Covia has set aggressive sustainability goals. By the end of 2023, we plan to plant an additional 20,000 trees outside Covia Mexico properties.
Looking Toward the Future
While we are proud of the work that we have done so far to help further develop our communities in Mexico, there is still much to be done. Through the rest of 2023 and into 2024, we plan to:
Build a new water source in Jáltipan to bring clean drinking water to the communities surrounding our plant.
In partnership with the Jáltipan government, we will pave a major road that sees major traffic near our Jáltipan location.
Bring our reforestation project to the Zacatlán community.
Increase lake production to provide more fish farming opportunities in Jáltipan.
Covia Cares
Covia continues to be deeply committed to improving the communities in which we live and operate.
"These two years we have managed to have a great impact in at least two of the communities where we operate" said Guillermo Meizoso Madrigal, Director of Human Resources and Community Relations for Covia Mexico. "We look forward to continuing our outreach efforts in Ahuazotepec as we hope to achieve the same successful results that we found in Zacatlán and Jáltipan. The community aid model that we have adopted with the support of Ballom Latam helps each community greatly improve their living conditions."
For more information about Covia's philanthropic efforts, please visit the 2022 ESG Report.