Speaking of Sustainability: Zac Graffice, Warehouse Leader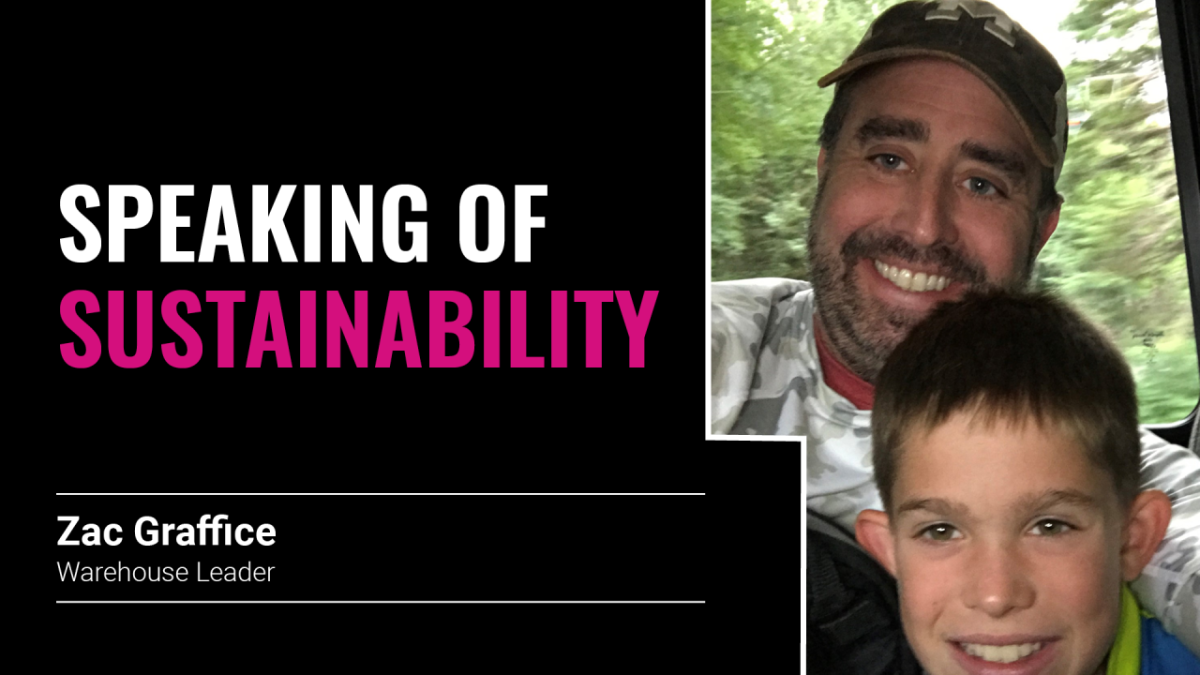 Photo courtesy of Zac Graffice.
Originally published in Owens Corning's 2022 Sustainability Report
Owens Corning has warehouses around the world, and they represent a significant part of our operations. For Zac Graffice, they are also an opportunity to deliver on our commitment to supply chain sustainability. In his role overseeing our global warehousing network, Zac has been part of a number of initiatives that are helping reduce our Scope 3 GHG emissions in costeffective ways. In addition to the warehouse facility consolidation described below, Zac is working with one of our partners to convert our warehouses' forklifts from propane to electric.
"Owens Corning is pushing every single department and every division to become better in sustainability."
On the importance of consolidating warehouses
When we consolidate facilities, we try to move them closer to the plants to reduce the amount of mileage on the road. A really good example of that is in our Heath facility that services Newark. In the past, our warehouse was about 13 miles from the plant. We've moved to a brand-new, build-to-suit facility that's only six and a half miles from the plant, which reduced the total carbon emissions that we're putting on the road. We're also looking at future consolidations, and we think that there are probably three or four significant opportunities to reduce by, in some cases, 15 to 25 miles per shuttle run. We always need outside warehousing, so it's our job to try to position those as close to the plants as possible.
On how Owens Corning operationalizes sustainability
We've taken it on as part of our DNA. It's not something that we just talk about — we actually go after things. We go after it in our plants, in the office, and at the headquarters. I think if you don't have that in your DNA, if you don't put efforts in and put leaders in positions to really drive it, then it kind of falls apart and people don't focus on it. All the work and effort and leadership behind sustainability at Owens Corning makes it a big part of everything that we do. It also comes back on us a little bit to make sure that we're partnering with companies that share our values. We're choosing who we do business with, so how do we make them better? I think everything helps, and everything matters.
On making a business case for sustainability
Ten years ago, to be more sustainable meant to be more costly. I think we've found out that in a lot of cases, it's not more costly — it's cost-neutral. It's not a big increase in your cost, and it's actually reduction in many cases, especially with diesel prices doing what they're doing today. We need to go after those initiatives, and now's the time. We don't see a settling in the fuel industry, we don't see a settling in propane costs. So right now it's a win-win. You're helping the environment, you're trying to become carbon neutral, and at the same time you're lowering your costs.