Speaking of Sustainability: Ismo Kuokkanen, Sustainability Program Lead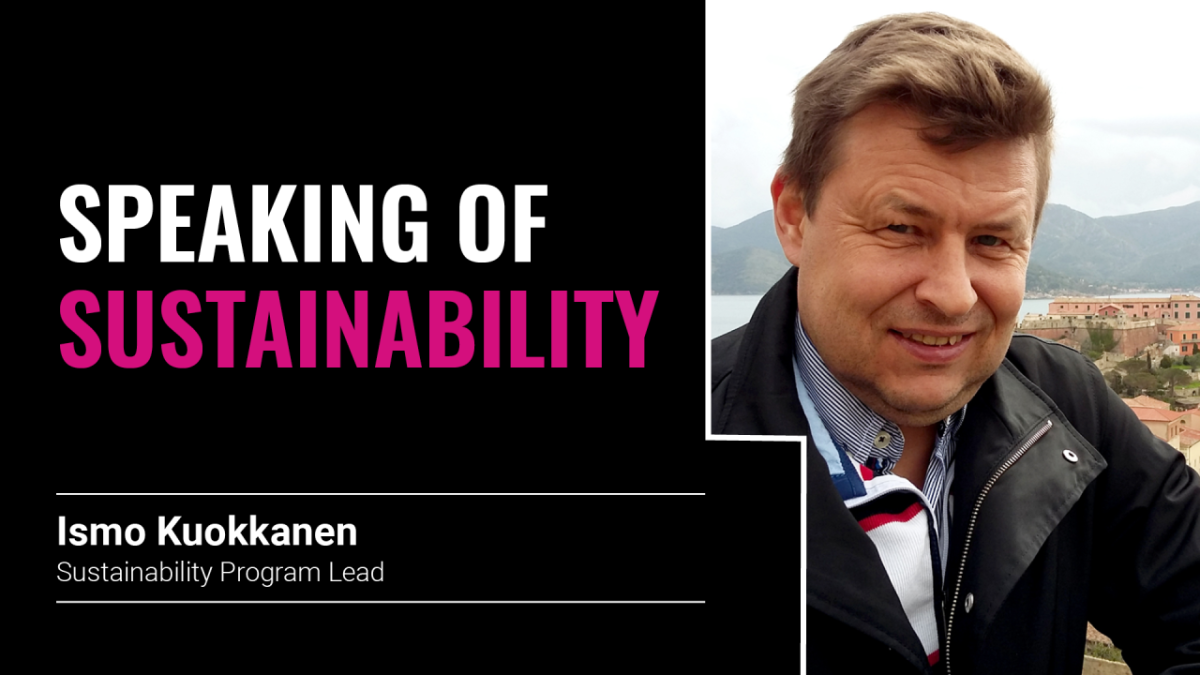 Originally published in Owens Corning's 2022 Sustainability Report
Even at a young age, Ismo Kuokkanen was interested in sustainability issues. Now, as a sustainability program lead in Europe, Ismo is able to put his mechanical engineering background to work helping Owens Corning reduce our environmental impacts, especially those related to waste. In 2019, " Ismo began running a program called Closing the Loop, which is working to identify waste streams and eliminate waste to landfill by 2030. Through his work, Ismo has come to understand the many benefits of maintaining a focus on sustainability, and he shares those insights here.
On what drives Owens Corning to focus on waste management
Firstly, of course, we want to be a good citizen. Secondly, our shareholders want to see that we are a sustainable company, and there is a growing market demand for increased recycled content in our products. There are, for instance, some building companies in Scandinavia that demand that we have, say, 15% of recycled content in our products. There are other aspects to consider as well — productivity gains and gross margin gains not being the smallest ones. When we started stepping up our sustainability journey more than ten years ago, we thought we have to do this, but it's going to cost a lot. And quite soon after I started this project, I realized that we had the potential to also achieve savings. It's a win-win — we can reduce waste remarkably, and we can gain some productivity savings and gross margin benefits.
On the Closing the Loop program in Europe
In the program we focus on increasing waste recycling at our factories. We define the needs and the technological solutions. We identify first what waste streams we have at the factories, and we focus firstly on the bigger ones. Secondly, we work with the different factories to identify additional waste streams. I'm currently working with our stone wool factories in Finland, Poland, and Sweden to create technical solutions that will further increase our waste recycling and then put them into place. This is very high on Owens Corning's agenda, and I feel I get all the support I need.
On the steps needed to effectively manage waste
Recycling is very important. Within our stone wool business in the EU, we have challenged ourselves to ensure that no production waste leaves our plants by 2030. Beyond that, we also focus on a step- by-step expansion of our opportunities to receive customer waste, as well as waste materials from other industries. Since stone wool can be remelted repeatedly, we are also thinking about how to close the loop and recycle our products at the end of their life. I feel privileged that I can work on this kind of an engineering issue. This is very close to my heart.