Speaking of Sustainability: Isabel Fernandez, EHS Leader, Tlaxcala, Mexico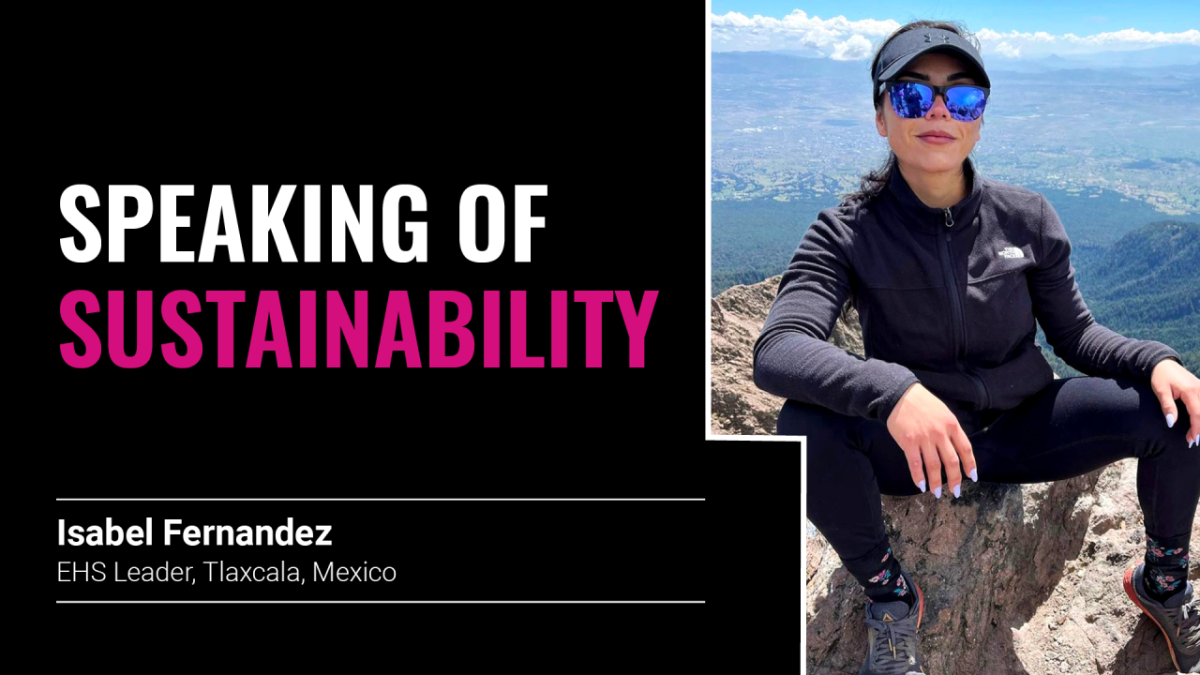 Photo courtesy of Isabel Fernandez
Originally published in Owens Corning's 2022 Sustainability Report
As Owens Corning has worked to reduce our environmental impact at our plant in Tlaxcala, Mexico, Isabel Fernandez has played an essential role. She has been with Owens Corning for eight years, serving first as an environmental engineer and then as an EHS leader. With a background in chemical engineering, Isabel is deeply committed to issues of sustainability, both at work and in her home life. In addition to ensuring that her facility complies environmental requirements and maintains a sustainable work environment, Isabel works to spread the word about the importance of recycling, the circular economy, and other sustainability topics throughout her community.
"Sustainability needs to be part of our culture at all levels. It has to be part of our education in our schools and at home."
On the benefits of overseeing a multidisciplinary team
As an EHS leader, I'm responsible for ensuring that we achieve all our environmental goals — in this case, water recirculation and recycling projects. A multidisciplinary team gives us more opportunities to figure out some issues. We need the input from the maintenance team, the focused improvement team, and the production team, because they know the processes. They know what is needed, the opportunities, and the gaps. If we work together, we can develop specific actions and implement improvements to decrease that the environmental footprint in that area. In 2022, our multidisciplinary team developed a water reuse project, using treated water in the spraying system to clean the vents in the chopped strand mat line. We are decreasing the well water consumption between 120 and 150 cubic meters per day. We have had very good results as we have increased performance without deviations and without impacting the quality.
On the value that Owens Corning places on water conservation
I'm very passionate about sustainability issues. I really appreciate all the efforts of our people to reduce our environmental impact. Owens Corning has done very well identifying its environmental impacts. They have defined clear objectives that allow the facilities to manage those impacts, and they have provided us with the resources to address them. This year we had the opportunity to improve our wastewater treatment plant, which will allow us to recycle more water into our processes. This is very important because in many places in the world, water is a limited resource. Water is one of the most important and indispensable resources for people and industries, so we need to develop objectives that focus on water reduction or water recycling. The efficient use of water tells us that this is a good organization with a strong culture.
On the positive impact that manufacturing can have 
When industries or companies put their efforts into identifying the environmental impacts of their processes, and they implement countermeasures and technologies and specific projects, they can change the world. Industries generate a big impact on the environment. We need more awareness, we need more education on this topic, and we need to develop good strategies to achieve at all levels.