Medtronic Launches New Platform To Accelerate Innovation in Stroke Care
One of a kind platform designed to identify and support new ideas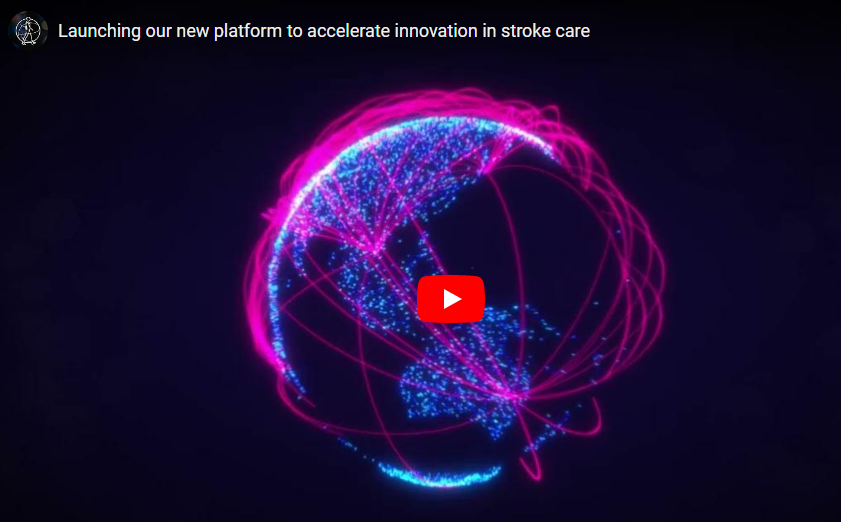 Medtronic launches new platform to accelerate innovation in stroke care
Stroke is a leading cause of death and disability around the world, but only a fraction of people who suffer a stroke get treatment in time. Medtronic is taking bold new steps to change that by launching the Medtronic Neurovascular Co-Lab™, an innovation process and platform for new ideas in the treatment of stroke care.
The goal: rapidly gather new ideas to improve stroke care, identify the ones that show the most promise, and quickly develop therapies that can improve outcomes for patients.
"There's a tremendous need to accelerate stroke innovation," said Dan Volz, president of Medtronic Neurovascular. "A physician told me he would love to use a particular product to treat patients, but he feared there's a good chance he never will. The company doesn't have a sales organization and may not be able to bring their product to market. That's tragic."
How it works
Medtronic Neurovascular Co-Lab™ Platform is creating a one-of-a-kind system to collect and quickly examine ideas from doctors, individual inventors, entrepreneurs, startup companies, or anyone else passionate about improving stroke care. A team analyzes the ideas, then expedites the best of them toward investment in more research or development of prototypes. Eventually, Co-Lab can also help shepherd a therapy through clinical and commercial stages of development.
"Physicians, for instance, know firsthand the needs that are unmet, but have less experience in product prototyping. Startups have innovative products but can often use help in understanding regulatory pathways.  From concept to commercialization, we can help," Volz said.
The need for speed
The need for speed in stroke care is critical. When a person suffers a stroke, the brain is deprived of blood. Every minute that passes kills more brain tissue that can't be repaired or regrown.
When Memphis judge Cheryl Blackburn left her courtroom one day, a fellow judge noticed her slurred speech and drooping face. "I felt fine, but my colleague could tell right away something was wrong," said Judge Blackburn. "She called the paramedics immediately. They got me off to the hospital and the doctors saved my life."
Brain surgeons performed a procedure known as mechanical thrombectomy to pull the blood clot from Judge Blackburn's brain. Thrombectomy devices are a relatively new innovations in stroke care and "really transformed our fight against stroke," said Dr. Adam Arthur, a neurosurgeon at the Semmes Murphey Clinic in Tennessee and the James T. Robertson Professor and Chair at the University of Tennessee Health Science Center.
Innovations like thrombectomy are an example of the type of invention Medtronic hopes will be sparked by Co-Lab.
"I would highlight two big needs for innovation in stroke care," said Dr. Arthur. "We need innovations that would allow us to extend the window, or 'turn back the clock' on the time we have to help patients before the damage is too great. And two, discovering ways to foster regrowth of brain tissue. The impact by either of those would be huge."
Just as time is critical in treating individual stroke patients, the need for speed in developing new stroke innovations is staggering. One in four people will suffer a stroke in their lifetime, but currently only about 10% receive treatment. Of the 15 million people who suffer strokes every year, five million die and five million more are left disabled.
"Strokes devastate not only the patients, but also to their entire families. Stroke patients can lose movement and speech, and their families bear the burden of caring for them. The need for accelerating innovation in care is tremendous," said Dr. Arthur.
Even before establishing Co-Lab, Medtronic received more than three innovation ideas every week, with roughly half of those coming from physicians. The goal now is to drastically increase those numbers and turn the best ideas into therapies that can help people.
"The good news is the neurovascular technology market is brimming with ideas, improvements, and would-be therapies in need of development," Volz said. "We have the expertise and the obligation to expedite innovation and that's exactly what we're going to do."
If you have an idea to improve stroke care, the Medtronic Neurovascular Co-Lab™ Platform portal is always on. Click here to submit an idea. Submissions will be assessed and prioritized to determine a potential path forward.