Leveling the Field in Sports and Stem: Play Like a Girl Receives 75for75 Sports Matter Grant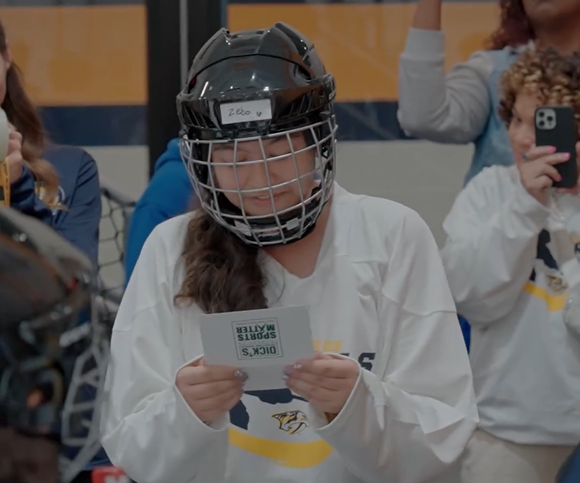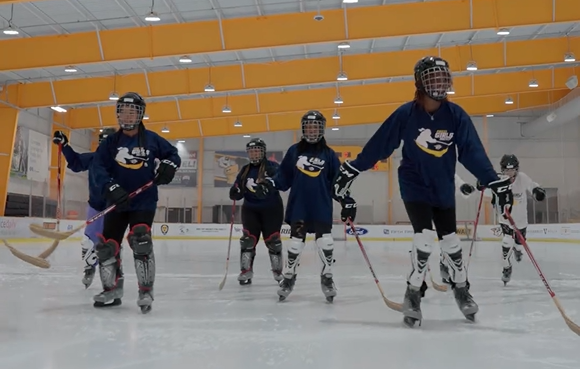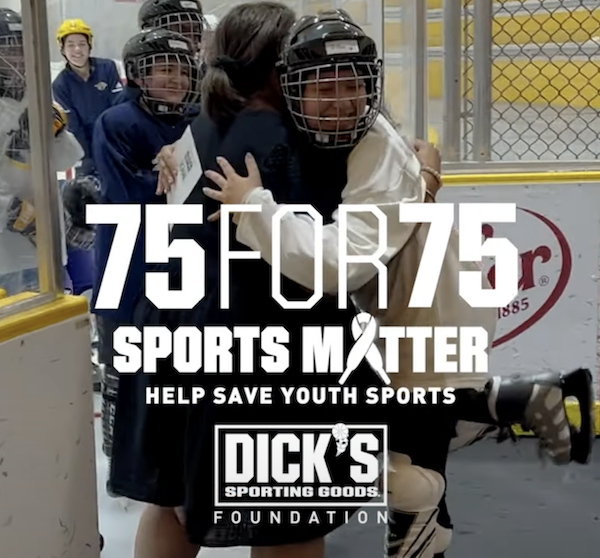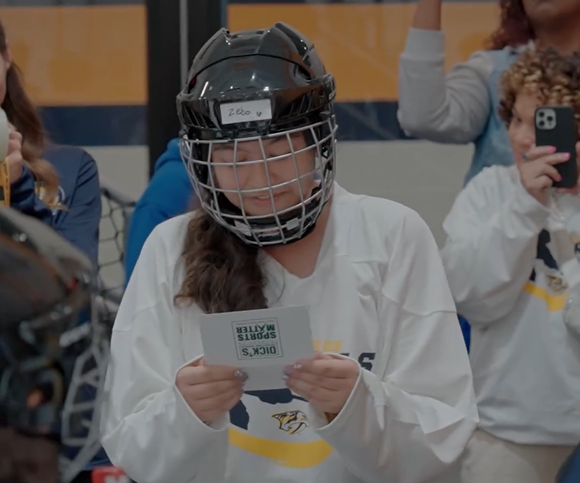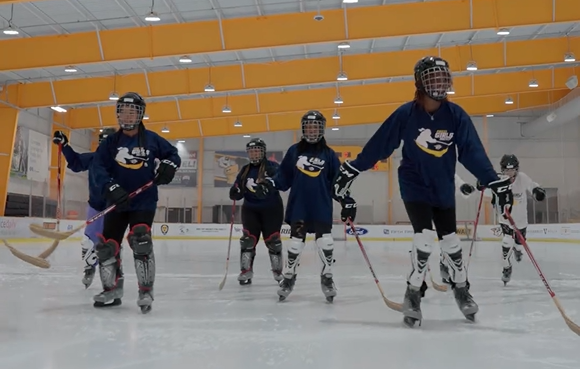 Originally published on DICK'S Sporting Goods Sideline Report
At a recent hockey clinic in Nashville, Tennessee, a young girl named Zebobegim Shamsieva was allowed to share some special news with her fellow Play Like a Girl members as she read a note from The DICK'S Sporting Goods Foundation. The girls all started hooting and hollering when they heard that Play Like a Girl was being given $75,000 as part of the 75for75 Sports Matter Grant Program.
Zebobegim came to the US in 2020 from Uzbekistan, and she was unable to speak much English and was in search of a group that could help her assimilate into a new country. She found that home with Play Like a Girl.
"She has overcome so much and is now one of the most stellar students in the program. She finished this year as the top student in her school, which is just remarkable when you look at where she was just three years ago," said Dr. Kimberly Clay, the Founder & CEO of Play Like a Girl. "It was extra special to have her be the one to actually read the news to the other girls because she has such joy and enthusiasm and was just so happy to be involved."
Started in 2004 while Dr. Kim was pursuing her Ph.D. at the University of Alabama at Birmingham, Play Like a Girl has made a difference in the lives of thousands of middle school girls while seeking to level the playing field for girls everywhere.
"The intention of the program was to really get girls in the game, keep them active and playing in the game because we recognize that girls dropped out of sport at twice the rate of boys going into high school," said Dr. Kim.
The program's focus shifted after a 2016 study by Ernst & Young and ESPNW showed that 94% of women executives have a background in sports.
"We decided to introduce STEM as an outcome, recognizing that our support could be a catalyst for good health and behavior," said Dr. Kim. "It also could be a catalyst for really changing the trajectory of girls' lives by getting them into these competitive male-dominated careers in the STEM space."
Darla Enoch, Senior Community Marketing Manager at DICK'S Sporting Goods, was part of the group that presented Play Like a Girl with the Sports Matter grant, and the all-encompassing impact that the organization was having blew her away.
"It's not just sports. It's education; it is mentorship. This is the whole package for these girls," said Enoch. "They really leverage the skills that girls gain from sports, that confidence, teamwork, and camaraderie to give them an edge in the classroom."
The grant money will help Play Like a Girl underwrite its sports programs so that every girl can participate in any sport, mentoring, or educational program they want at no cost to her or her family. As they look to grow their impact Play Like a Girl will launch new volunteer-led clubs in communities nationwide this October as part of a yearlong countdown to its 20th anniversary.
This grant's impact was evident as the girls celebrated the announcement.
"This was an impactful moment for the girls in our program because they understand the power of money," said Dr. Kim. "They reacted strongly because they understand what $75,000 can do for our program. That can help get computers, that can help get them hockey sticks and uniforms, it can help open doors for them."
The 75for75 Sports Matter Grant Program was launched in March in support of DICK'S Sports Change Lives campaign and in honor of the company's 75th anniversary. The program was developed to provide 75 grants worth $75,000 each to under-resourced youth sports programs across the country.
To learn more and support the 75for75 Sports Matter Grant Program and The DICK'S Sporting Goods Foundation, visit www.sportsmatter.org.
For media inquiries related to this story, contact press@dcsg.com.