Franklin Templeton Receives Top Score in 2023 Disability Equality Index (DEI)
Recognized as a "Best Place to Work for Disability Inclusion"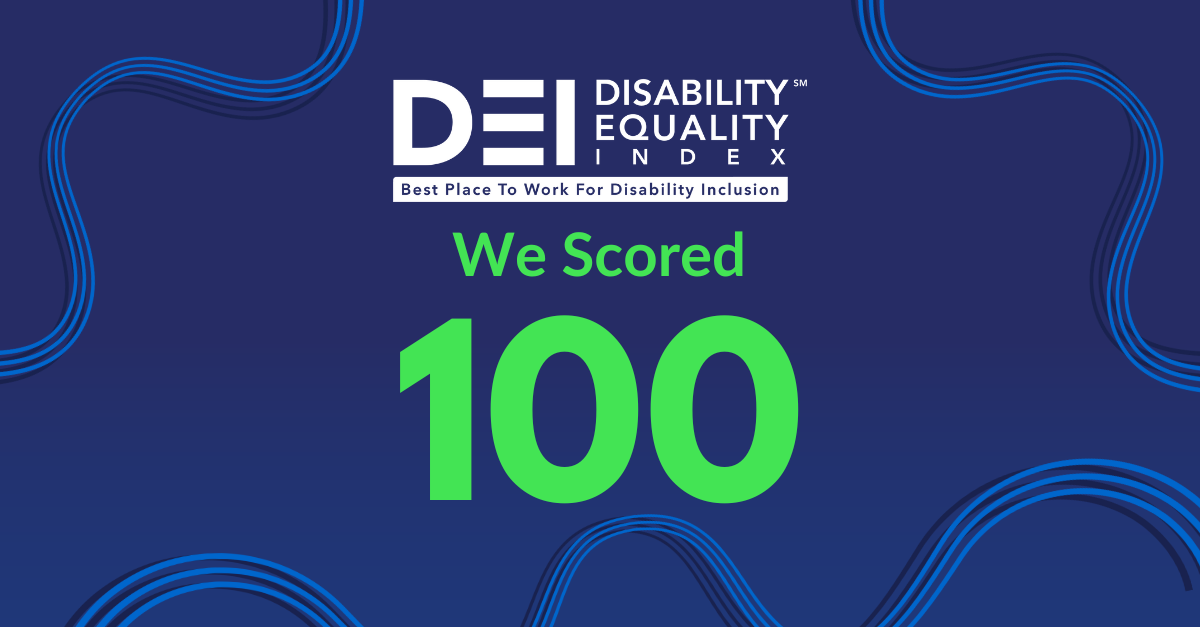 July 11, 2023 /3BL/ - Franklin Templeton is pleased to announce its receipt of a top score of 100 in the 2023 Disability Equality Index® (DEI), a comprehensive benchmarking tool that helps companies build a roadmap of measurable, tangible actions they can take to achieve disability inclusion and equality. This is the fifth consecutive year that the firm has received the "Best Place to Work for Disability Inclusion" designation.
Regina Curry, Chief Diversity Officer, Franklin Templeton, said, "We are committed to advancing a culture of inclusivity, in order to build strong teams that can deliver better outcomes for our employees, clients and shareholders. We are so honored to receive this important recognition of our efforts to promote disability inclusion in our workplace."
The DEI is a joint initiative of the American Association of People with Disabilities (AAPD), the nation's largest disability rights organization, and Disability:IN, the global business disability inclusion network, to collectively advance the inclusion of people with disabilities.
"Businesses have the power to drive the global advancement of disability inclusion, and we're thrilled to see more companies than ever leverage the Disability Equality Index to measure their progress. We recognize these top-scoring companies as a 'Best Place to Work for Disability Inclusion' for their passion and efforts to lead the way in creating greater equity for people with disabilities in the workplace, marketplace, and supply chain," said Jill Houghton, President and CEO of Disability:IN.
"These top-scoring companies understand deeply that people with disabilities represent a tremendous source of talent and innovation for their workforce and market share for their brands, and they are trailblazers in our journey towards full disability inclusion in business," said Maria Town, President and CEO of AAPD.
The 2023 DEI measured efforts across categories including Culture & Leadership; Enterprise-Wide Access; Employment Practices (Benefits, Recruitment, Employment, Education, Retention & Advancement, Accommodations); Community Engagement; Supplier Diversity; Non-U.S. Operations (Non-Weighted). Each company receives a score, on a scale of zero (0) to 100, with those earning 80 and above recognized as a "Best Place to Work for Disability Inclusion." This year, 485 corporations utilized the DEI to benchmark their disability inclusion efforts, and 294 companies received a score of 100, 66 companies received a score of 90 and 45 companies received a score of 80.
Read more about Franklin Templeton's commitment to Diversity, Equity and Inclusion at https://www.franklintempleton.com/about-us/diversity-and-inclusion.
About Franklin Templeton
Franklin Resources, Inc. [NYSE:BEN] is a global investment management organization with subsidiaries operating as Franklin Templeton and serving clients in over 150 countries. Franklin Templeton's mission is to help clients achieve better outcomes through investment management expertise, wealth management and technology solutions. Through its specialist investment managers, the company offers specialization on a global scale, bringing extensive capabilities in fixed income, equity, alternatives and multi-asset solutions. With more than 1,300 investment professionals, and offices in major financial markets around the world, the California-based company has over 75 years of investment experience and approximately $1.4 trillion in assets under management as of May 31, 2023. For more information, please visit franklintempleton.com and follow us on LinkedIn, Twitter and Facebook.
# # #
Copyright © 2023. Franklin Templeton. All rights reserved.