Expanding Access to Solar Power
SCE's Sheep Creek Community Solar Farm brings clean power to customers who have been unable to access the benefits of the renewable source of electricity.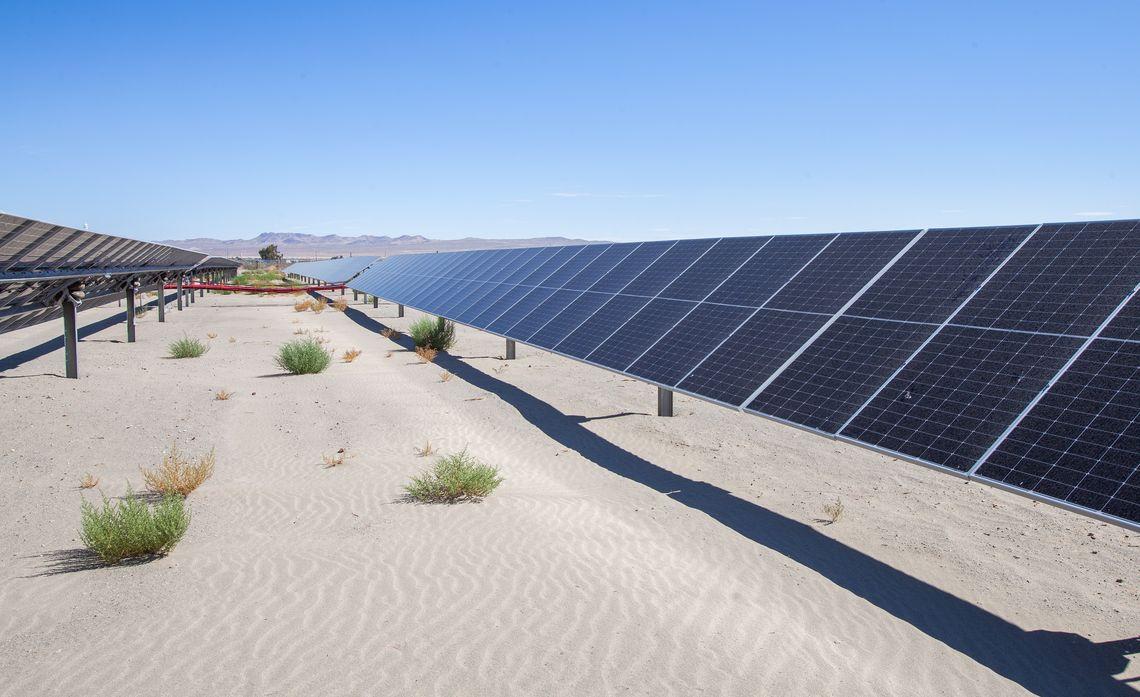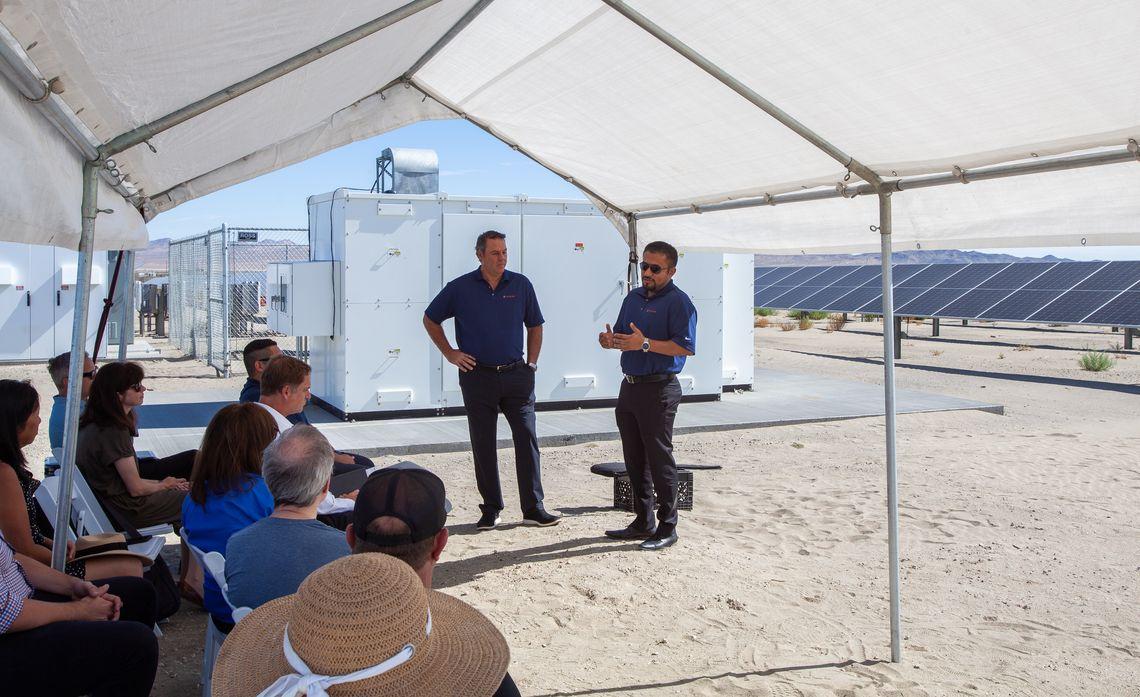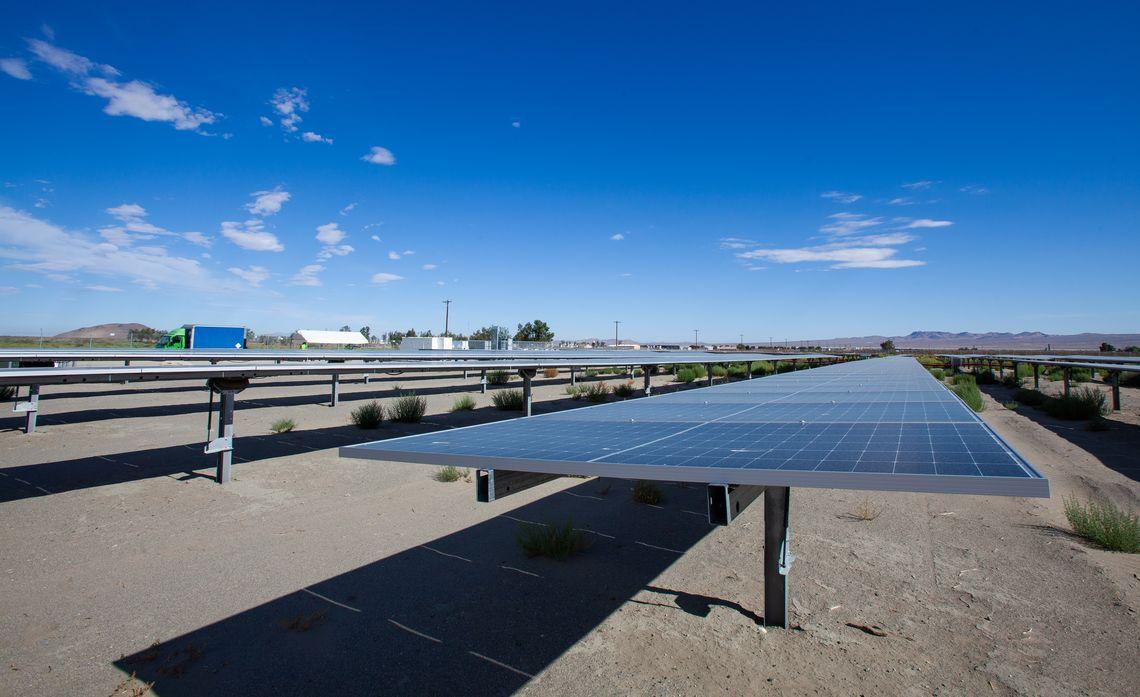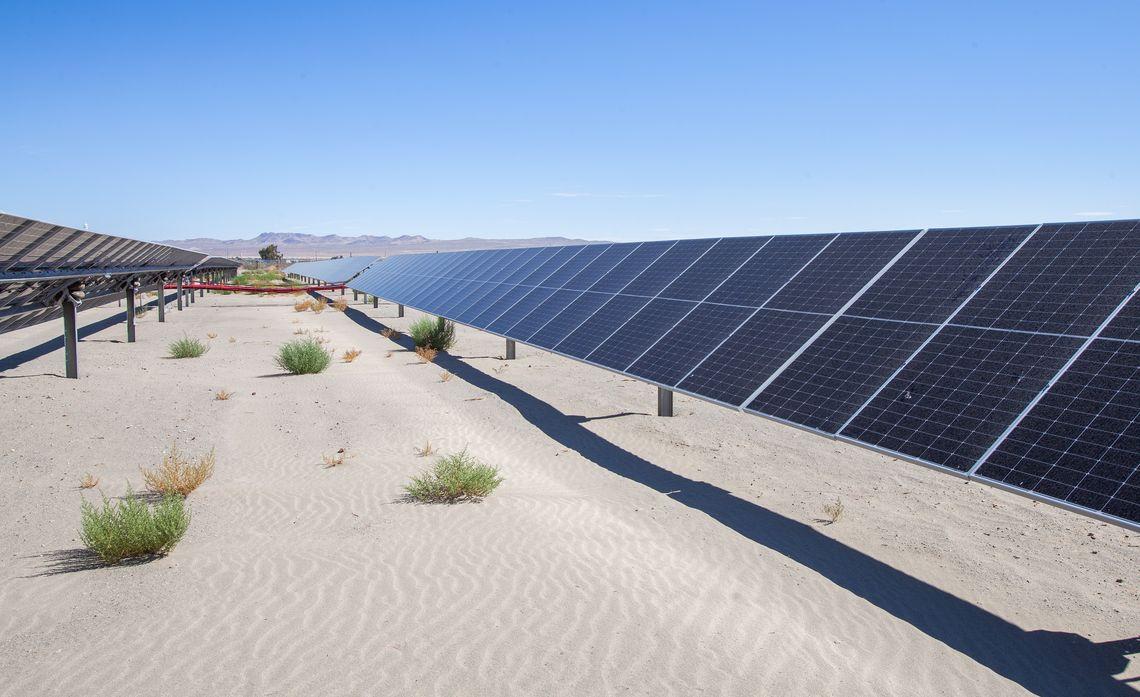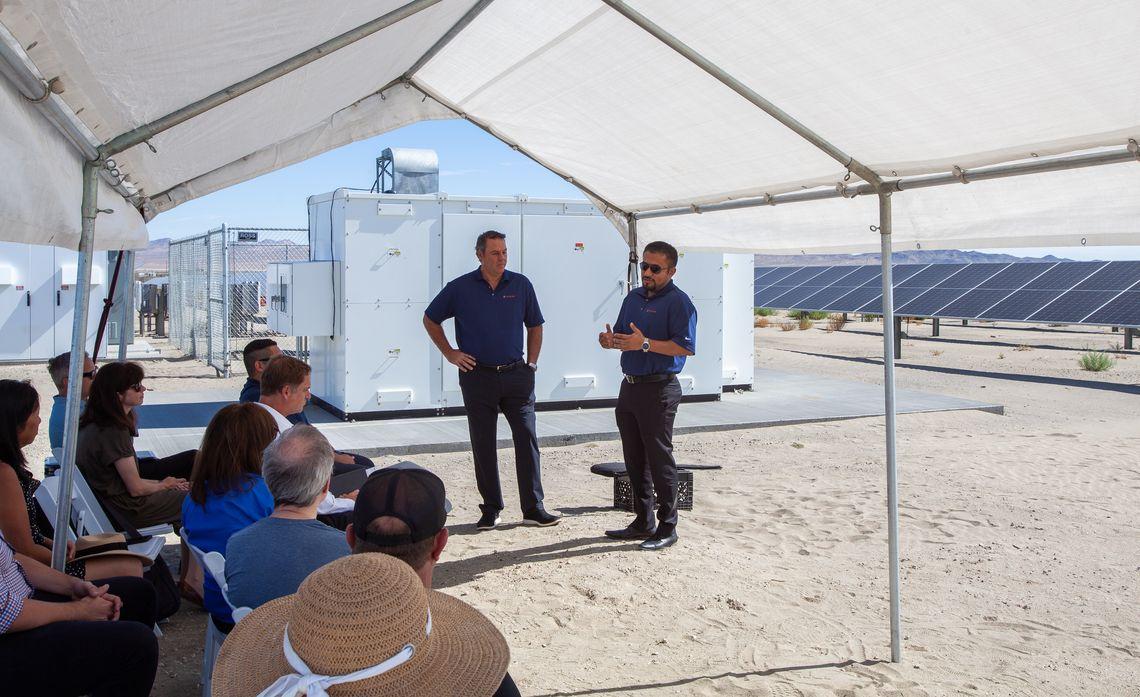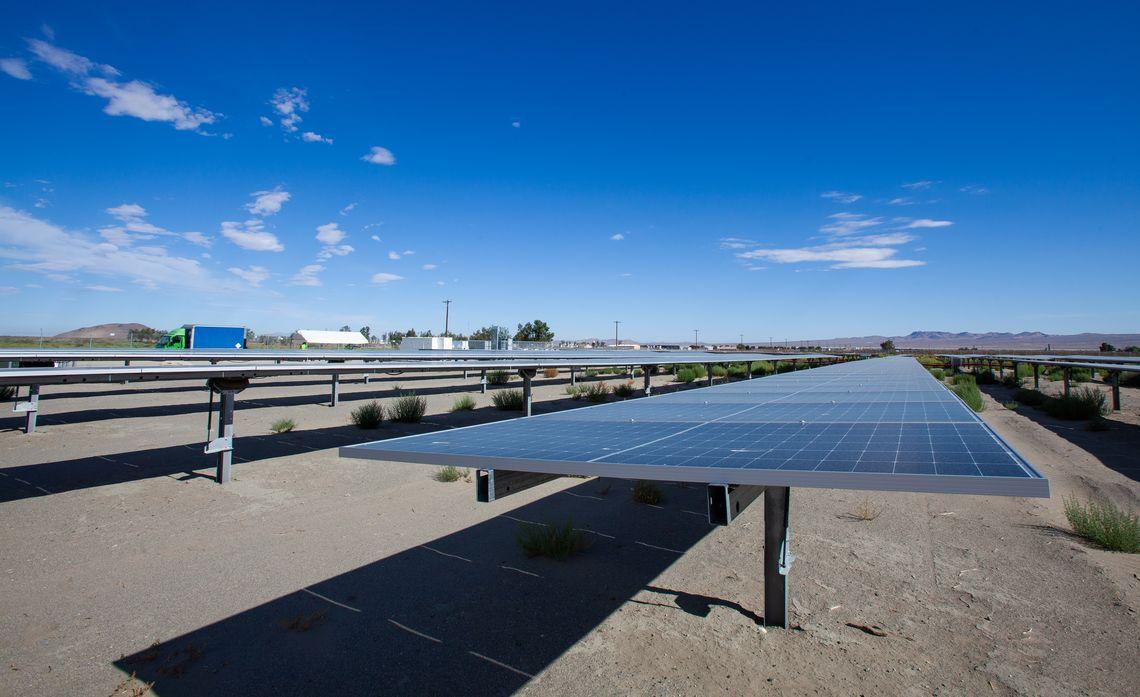 Blanketing more than 20 acres of high desert near Adelanto are 7,000 solar panels that make up the Sheep Creek Community Solar Farm. Designed to generate enough clean energy to supply about 890 homes, the project will expand access to Southern California Edison customers who have so far been unable to access the growing solar power market.
Sheep Creek is SCE's first community solar project as part of California's Enhanced Community Renewables program, which allows utility customers to work directly with developers to subscribe to renewable energy projects in their communities. It's designed to expand access to solar energy for customers who do not own their property, are not able to pay the upfront cost of solar installation or have a roof that is in poor condition or shaded.
"The launch of the Sheep Creek Community Solar Farm, which has been in the works for more than three years, marks a historic occasion," said Eduyng Castano, SCE senior manager of Customer Generation Programs. "As part of an effort to expand renewable energy access to those who cannot obtain it, SCE is the first amongst the three investor-owned utilities to bring an Enhanced Community Renewables project online."
The Community Renewables Program lets subscribers work directly with California solar developers to take part in a renewable energy project in their community. SCE buys the renewable energy produced by the solar farm, and the developer provides SCE with information to give the subscriber a bill credit based on the portion of the project's output the subscriber uses.
The 3.8 MWdc project, developed and managed by renewable energy companies Catalyze and Ampion, so far has 241 subscribers.
"Community solar plays a key role in ensuring that participation in the clean energy transition is accessible to all," said Catalyze CEO Jared Haines. "It is our hope that Sheep Creek can act as an example for other projects to follow statewide, and we can accelerate the execution of more community solar projects to help reach the goal of ensuring widespread availability of renewable energy."
How does community solar work?
You sign up with Ampion to become a subscriber to receive solar energy.
SCE buys solar energy from Ampion on the subscriber's behalf.
Subscribers receive a bill from Ampion for the portion of solar energy used.
Ampion provides that information so SCE can give the subscriber a credit on their SCE bill.
The credit is based on the portion of the project's solar energy output that the subscriber has used (Subscribers who enroll in the program will start to receive an SCE bill credit within 60 days of enrollment).
SCE is actively pursuing programs and policies to support the use of solar energy to drive communities toward a cleaner, more sustainable future. Solar energy provided by the Sheep Creek Community Solar Farm will add to California's renewable energy supply portfolio and assist in reaching the state's goal of 100% renewable energy use by 2045. 

For more information about community solar, visit SCE's Community Renewables Program page.