Enbridge Is Committed to Indigenous Collaboration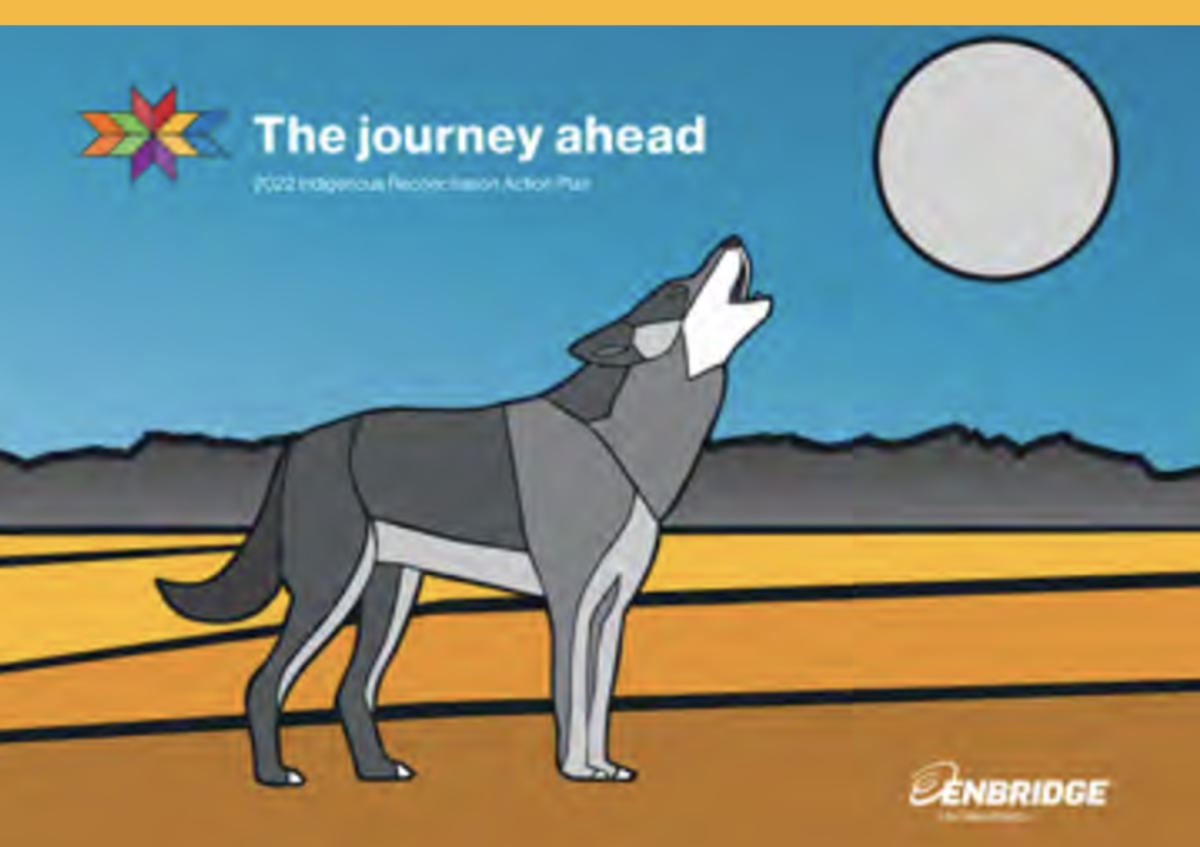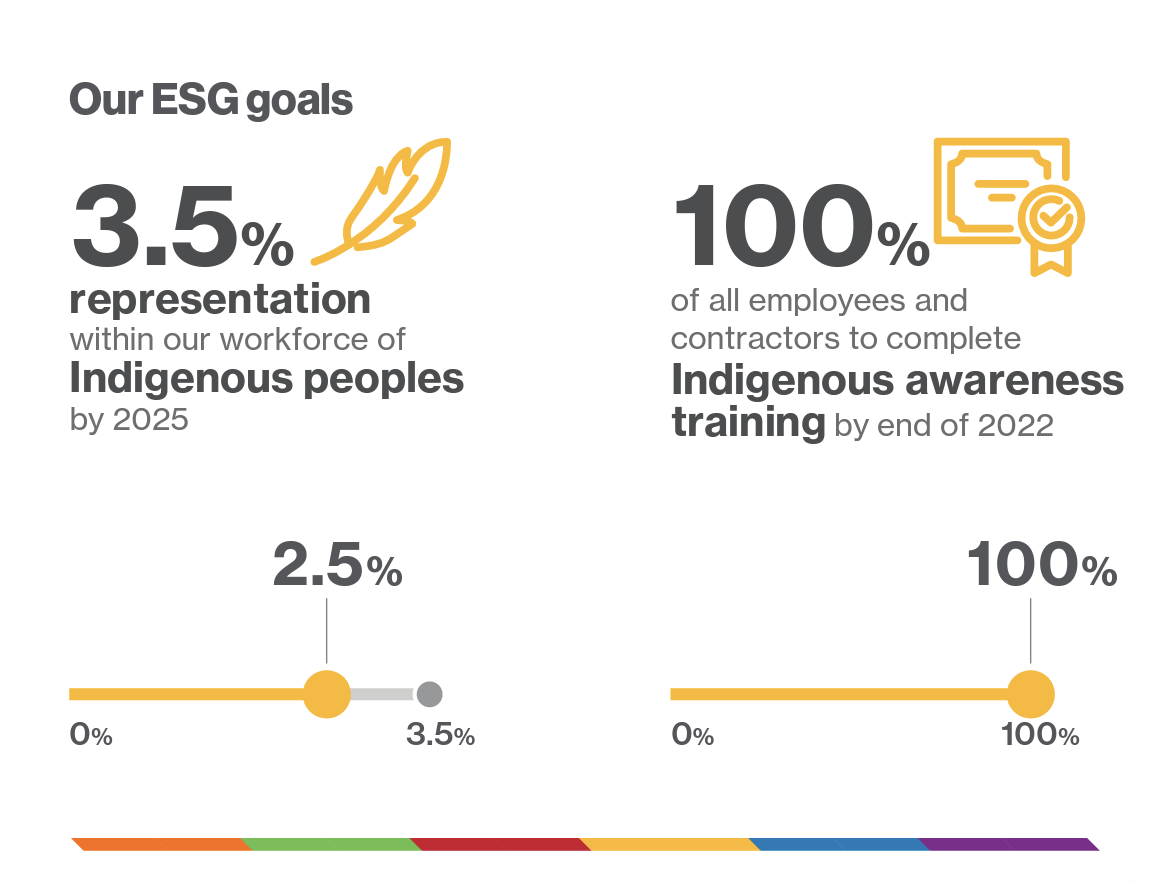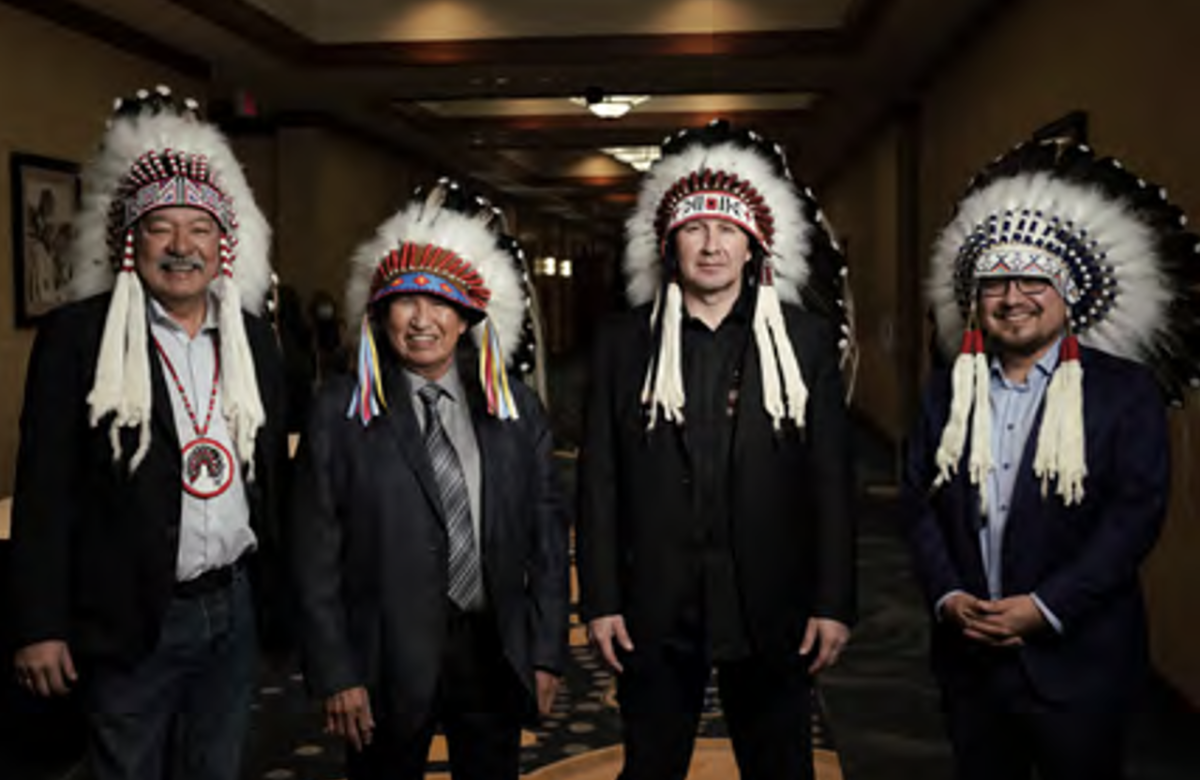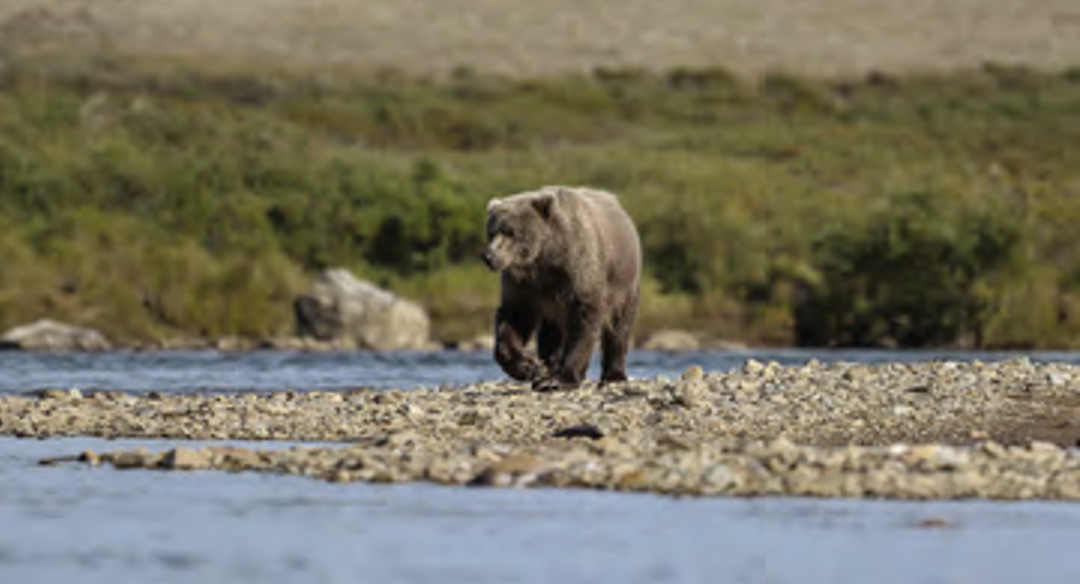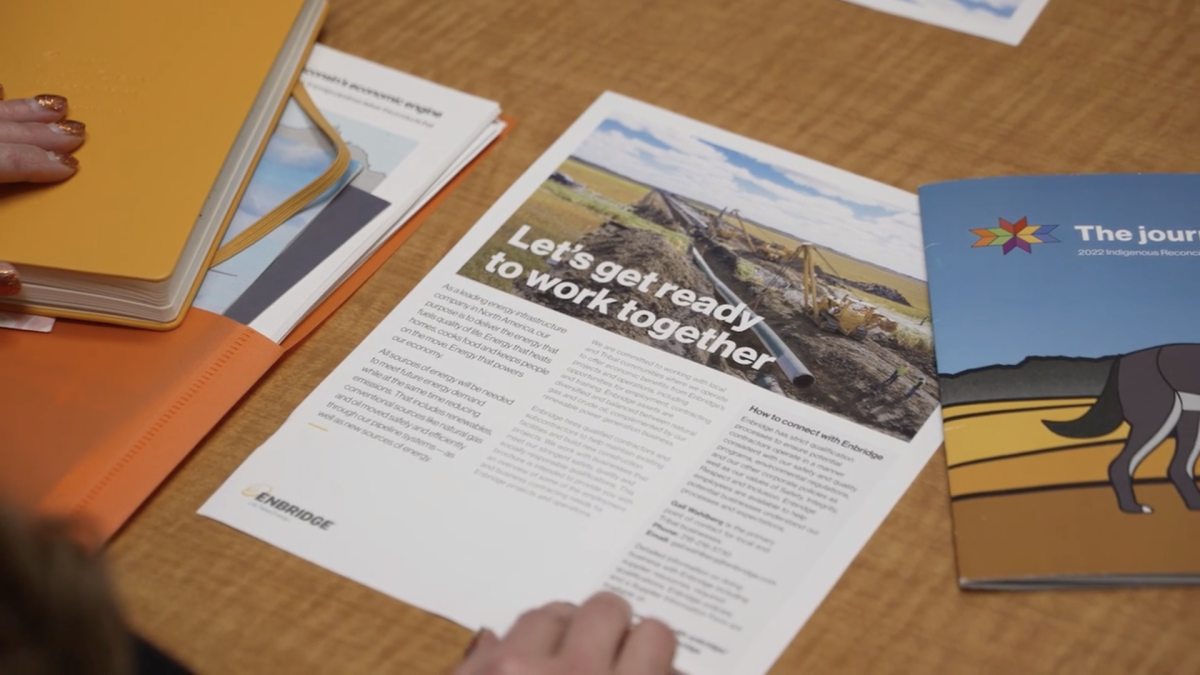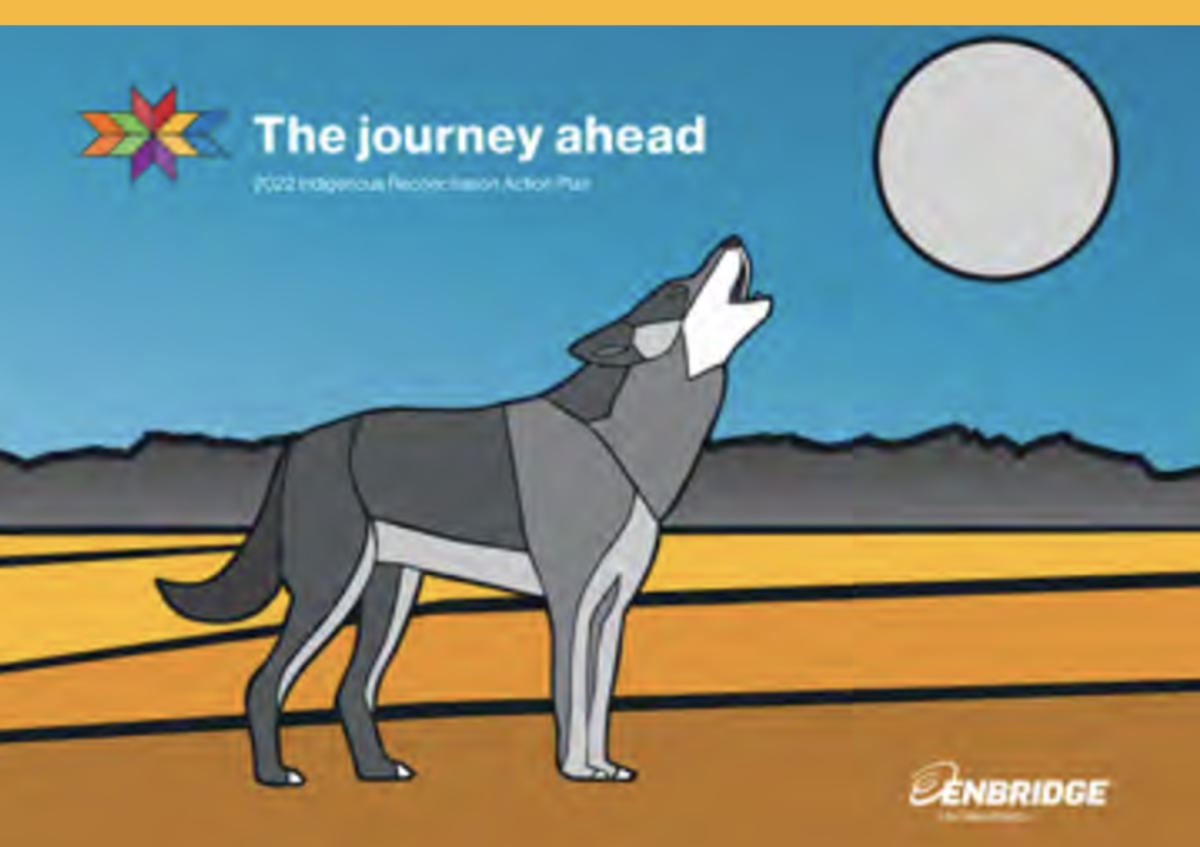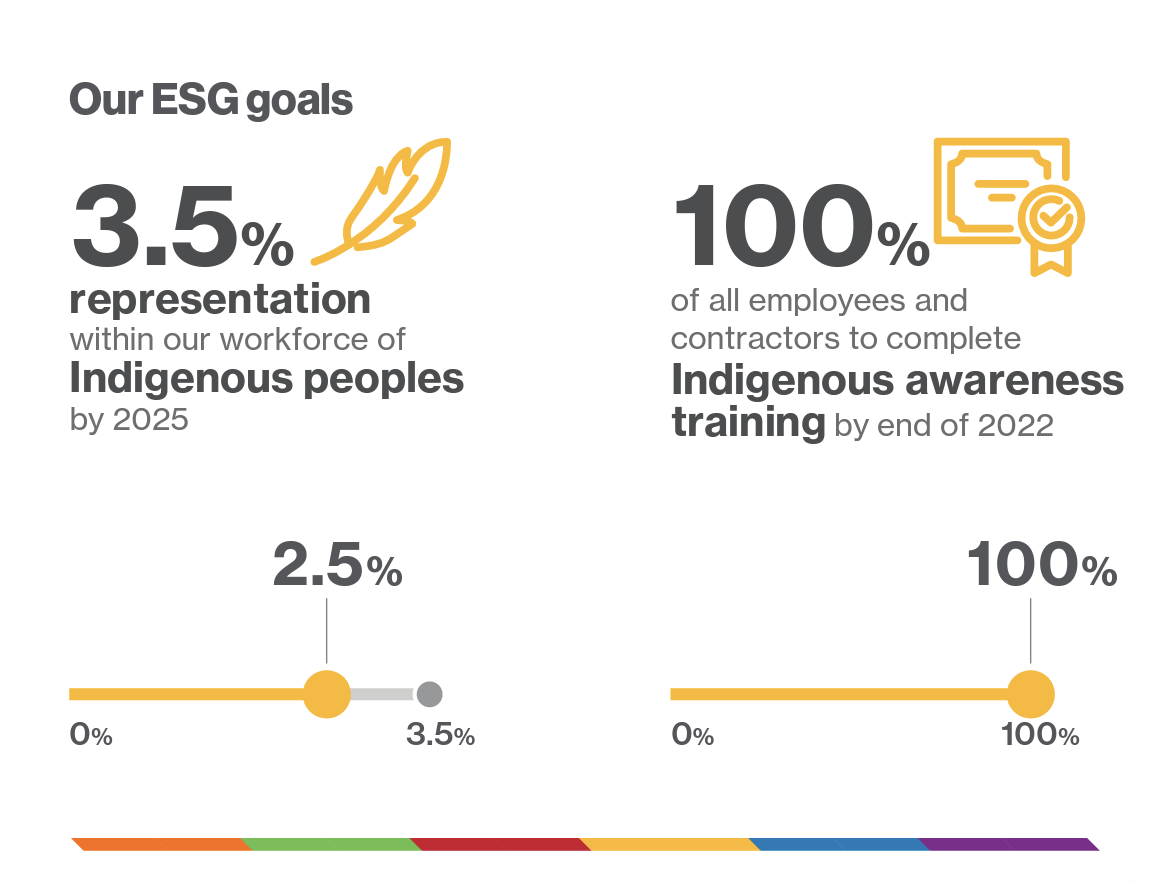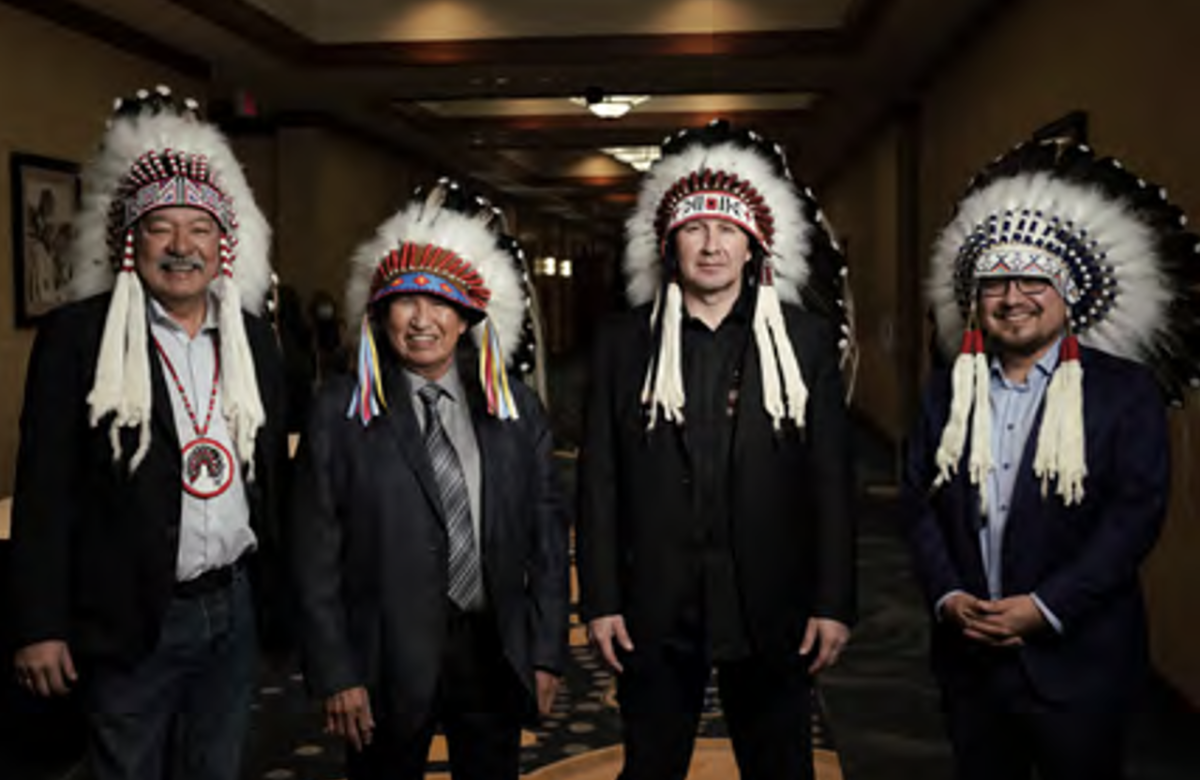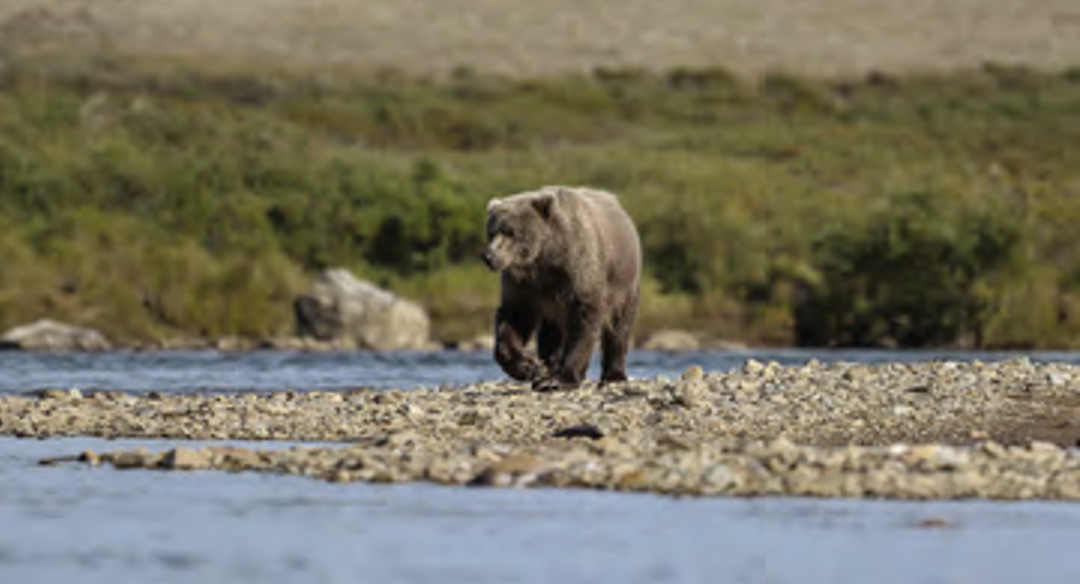 Originally published in Enbridge's 2022 Sustainability Report
Working for meaningful reconciliation
Enbridge is committed to respectful and productive collaboration with Indigenous peoples. While we have worked to expand Indigenous inclusion within our projects and operations and across our company, we recognize that there is more work to do.
In September 2022, Enbridge was proud to release our first Indigenous Reconciliation Action Plan (IRAP). Informed by extensive engagement and consultation with Indigenous peoples across North America, the IRAP extends our longstanding commitment to advancing reconciliation in the communities where we live and work. The plan expresses our intention to be an even stronger partner and employer in the years ahead. As we work to achieve new levels of economic inclusion and respectful engagement with Indigenous peoples, we will continue to report publicly on our results, including as they relate to the specific commitments expressed in our IRAP. It reflects our commitment to facing the complex history of Indigenous peoples across Turtle Island1 and to building a shared future on new foundations of respect and recognition.
IRAP foundations and process
Our projects and operations span Treaty and Tribal lands, the National Métis Homeland, unceded lands and the traditional territories of Indigenous nations, Tribes, Governments and Groups (Indigenous groups) across Turtle Island.
Enbridge's IRAP was developed:
In recognition of Call to Action #92 from the Truth and Reconciliation Commission of Canada and the United Nations Declaration on the Rights of Indigenous Peoples (UNDRIP).
With respect for and acknowledgement of Indigenous rights and title, treaties, and sovereignty across Turtle Island.
Through engagement with more than 50 Indigenous individuals from across Canada and the U.S. who participated in intensive early engagement to inform our thinking and shape our commitments.
Our journey so far
Enbridge has worked to foster respectful, collaborative relationships with Indigenous peoples for many years. Over the past several years, we have deepened our efforts in this area by further formalizing our commitments, enhancing our policies and practices, and reporting our results.
In 2017, we committed to expanding our reporting on the implementation of our Indigenous Peoples Policy, including the steps we are taking to integrate Indigenous rights and knowledge into our business across Turtle Island.
In 2018, we began to fulfill that commitment with the release of a discussion paper, Indigenous Rights and Relationships in North American Energy Infrastructure.
In 2019, we finalized our Indigenous Lifecycle Engagement Framework, which guides our engagement with Indigenous nations, governments and groups over the life of our assets through direct, regional and landscape-level engagement in areas such as environmental stewardship, cultural protection, training and Indigenous rights and interests.
From 2018 through 2021, our sustainability reports have provided an annual overview of our plans, commitments and outcomes concerning Indigenous inclusion.
By the end of 2022, all Enbridge employees had completed Indigenous awareness training. This requirement will remain in place for all future team members, ensuring that our entire team has an understanding of the history, rights, culture and knowledge of Indigenous peoples.
Looking ahead
Our Indigenous Reconciliation Action Plan is the roadmap for our continued journey to create stronger connections with Indigenous partners and to advance truth and reconciliation. It is the mechanism by which we will remain accountable for executing our commitments to our partners, including Indigenous peoples.
This is our first Sustainability Report since the IRAP's release. Although the plan has only been active for a few months, and some commitments are scheduled to commence in 2023, we report on each of our commitments in the appendix on pages 75-78.
Throughout this report, the symbol below appears when we report on initiatives that are connected to the pillars and goals of the Indigenous Reconciliation Action Plan.
2022 highlights
Indigenous Peoples Policy update
In 2022, we updated our Indigenous Peoples Policy, which guides our approach to building long-term relationships with Indigenous peoples, focusing on key strategic areas: respect for Indigenous rights; principles of engagement; social and economic inclusion; and employee education. The updated policy recognizes the legal and constitutional rights possessed by Indigenous peoples in Canada and the U.S., and acknowledges that our operations span Indigenous land across North America. The policy also reiterates our commitment to seek the input and knowledge of Indigenous groups to identify and develop appropriate measures to avoid and/or mitigate the impacts of our projects and operations that may occur on their traditional lands.
Connecting with Indigenous talent
As of 2022 year-end, there was a 2.5% representation of selfidentified Indigenous people employed by Enbridge across North America. We continue to strive toward our goal of 3.5% Indigenous representation across our teams by 2025. This goal now stands alongside several other training and employment-related goals in our IRAP.
To help us connect with potential Indigenous team members, last year we hired an Indigenous recruiter whose job is focused on attracting and retaining Indigenous employees. We have an established team that is responsible for implementing our Indigenous Employment Program which is focused on not only our 3.5% representation target but also on a range of other initiatives.
Building on these foundations and in support of the workforcerelated commitments in our IRAP, we have continued to review internal hiring processes and develop human resource capability to ensure all perspectives are reflected in our attraction and retention activities. We are also working to identify and dismantle barriers that Indigenous people may face to working with Enbridge. We're working to formalize Indigenous attraction/retention programming for diversity, cultural, regional and remote considerations.
Building awareness and understanding across Enbridge
As part of our efforts to embed Indigenous perspectives across our business, all Enbridge employees and contractors were required to undertake Indigenous awareness training by the end of 2022. We achieved 100% completion across our employees and contractors and will continue to ensure this training remains an expectation for everyone who works with us. This goal remains as a commitment within our IRAP.
More information on our approach to building awareness of Indigenous issues in our organization and increasing Indigenous representation in the Company is available in the IRAP, particularly in the commitments articulated under Pillar 1: People, employment and education.
Focus 1.1 Talent attraction and recruiting 
Focus 1.2 Talent experience and development 
Focus 1.3 Cultural support programs 
Focus 1.4 Learning and awareness
Carbon capture partnerships build Indigenous economic strength
In collaboration with the First Nation Capital Investment Partnership (FNCIP) we continued our work to advance the Open Access Wabamun Carbon Hub (the Hub) west of Edmonton, Alberta. Four Treaty 6 Nations—Alexander First Nation, Alexis Nakota Sioux Nation, Enoch Cree Nation and Paul First Nation—formed the FNCIP to pursue ownership in major infrastructure projects with commercial partners who share Indigenous values, including environmental stewardship. In addition to the FNCIP partners, the Lac Ste. Anne Métis Community Association will also have an opportunity to pursue ownership in future carbon transportation and storage projects associated with the Hub. The project's Indigenous partners will have an opportunity to own up to 50% of the carbon transportation and storage projects developed in connection with the Hub, creating long-term, stable revenues for local Indigenous groups.
The project is focused on developing an innovative combination of carbon transportation and storage solutions to support carbon capture projects in the region. The Hub has the potential to sequester nearly 4 million tonnes of CO2 emissions annually. When complete, it's expected to be one of the largest integrated CO2 sequestration projects in the world—effectively doubling Canada's current carbon sequestration capacity. We anticipate that the Hub's phased in-service dates will begin as early as 2025
In addition to increasing our procurement from Indigenous suppliers and other modes of economic inclusion, our Indigenous Reconciliation Action Plan includes commitments (under Focus 3.1) related to building Indigenous financial partnerships such as the Athabasca equity partnership and the Hub. It also commits us (under Focus 2.1) to develop an incremental formal mechanism for Indigenous groups to provide feedback to Enbridge.
Learn more 
Indigenous Peoples Policy 
Management approach: Indigenous engagement and inclusion
Indigenous engagement across our operations
In addition to building major business partnerships, Enbridge nurtures many grassroots engagements and collaborations each year— connecting with Indigenous peoples, Nations, Tribes, governments and groups connected to our operations and rights-of-way across Canada and the U.S.
Socio-economic inclusion
Socio-economic efforts were a focus in our engagement for 2022 with Indigenous peoples. Our supply chain Indigenous engagement specialist assists Indigenous contractors and businesses by helping them navigate the Enbridge prequalification process for project and operational work, by providing introductions to other industry partners and by finding business opportunities that cross multiple industries.
Other streams of collaboration for Indigenous and non-Indigenous contractors and business partners include chambers of commerce, such as the American Indian Chamber of Commerce Wisconsin (AICCW); the Minnesota American Indian Chamber of Commerce (MAICC); and the Minnesota Tribal Contractors Council (MNTCC). MNTCC was established during the Line 3 Replacement Program to provide a voice for Indigenous contractors and to promote economic development of the trades industry in Minnesota. Enbridge is committed to helping to continue to grow Indigenous business opportunities and building better futures together.
Training and education are key components of building a strong, skilled career force. We work with business partners such as the skilled crafts and trades unions, Middle of the Rez Road podcast, Tribal Employment Rights Ordinance (TERO) offices, Five Skies Training, contractors and others to ensure we recruit, train, build careers and establish work opportunities.
Working with Indigenous partners to deliver a vital transmission line
In 2022, Enbridge continued working with NextEra Energy Canada and OMERS to ease longstanding constraints on the flow of energy between northwestern Ontario and the south. Through a partnership called NextBridge, these three entities delivered a 450-MW East-West Tie Line, a transmission line that delivers power across northern Ontario, from Thunder Bay to Wawa. Essential to the project's success was the Bamkushwada Limited Partnership, a group representing nearby Indigenous nations. Bamkushwada created a 100% Indigenous-owned entity called Supercom Industries, which took responsibility for all recruitment and hiring activity related to the project. "Over the course of the project, more than 200 Indigenous workers received training, and Indigenous monitors were engaged to ensure Aboriginal and Treaty rights were respected during construction," said Jennifer Tidmarsh, a Project Director with NextBridge. "Indigenous men and women accounted for up to 60% of the construction workforce."
Helping young people envision opportunities in the energy sector
On August 14, 2022, 14 young adults from Louis Bull Tribe toured Enbridge's Edmonton Terminal to learn about pipeline equipment and operations. The tour was hosted by Terminal Manager Ryan Lowe, Supervisor Stephen Paquette, Terminal Maintainer Cheyenne Eagle and Mechanical Technician Mark O'Leary and included visits to the terminal's lab and control room. The Louis Bull Tribe is one of the Four Nations of Maskwacis, located about 90 kilometers south of Edmonton.
"This was a great opportunity to share what we do and build relationships and I'd like to thank the team at the Terminal and our engagement folks for making this happen," said Ryan Champney, Director, Facilities Planning and Optimization. The tour included a discussion led by Peter Hansen, Strategist, Community and Indigenous Engagement, about career development and opportunities in the pipeline industry. "It was a pleasure to be able to meet young people interested in opportunities in industry and have an open and frank discussion about the nature of the work, along with the challenges that would go with that," said Hansen. "I think we were able to provide guidance and direction to help these young adults in their journey toward meaningful, fulfilling work." Kim Brenneis, Director, Community and Indigenous Engagement, added, "These young people will bring that experience and goodwill back to their families and community. Hopefully, a few of them think about a career with Enbridge."
Wildlife Watch Training program
In the B.C. region we assisted with delivering a Wildlife Watch Training program to provide opportunities for individuals in environmental monitoring fieldwork. The training is a five-day course to provide learners with the skills and knowledge to maintain the safety of crews working in wilderness environments and keep them aware of the wildlife around them. This training opportunity was delivered to seven different Indigenous communities throughout Northern British Columbia in 2022 and 2023. This is in addition to our current Indigenous monitoring program and will help diversify individuals' interest within environmental fieldwork.
Indigenous experts, Indigenous knowledge
The Great Lakes Tunnel is a significant private investment by Enbridge in Michigan, extending a light oil and NGL pipeline through rock as much as 100 feet below the lakebed of the Straits of Mackinac, which mark the intersection between Lakes Michigan and Huron. As part of this project, we have engaged Native American-owned businesses—including 7th Legacy, LLC and Dirt Divers Cultural Resource Management—to carry out archaeological and cultural surveys to ensure that cultural resources on the surrounding lands are identified, respected and protected. More than half of the project's crew are enrolled Tribal members.
1 Some Indigenous peoples often refer to the continent of North America as Turtle Island. Both terms appear in the IRAP and our 2022 Sustainability Report, where appropriate.