Dow's Commitment Preventing Plastic Leakage Through Operation Clean Sweep®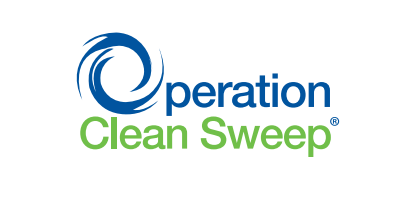 Originally published in Dow's 2022 INtersections Progress Report
As an Operation Clean Sweep® (OCS) Blue certified company, Dow is committed to achieving zero pellet loss to the environment through enhanced management, measurement and reporting of unrecovered plastic releases into the environment. We also are committed to transparency in pellet loss reporting.
In 2022, two events occurred with more than 0.5 kg unrecovered plastic loss outside our company-operated facilities, resulting in a total of 20 kg plastic losses as compared with two events and 18 kg total in 2021 and zero events in 2020. Improvement efforts are focused on accelerating technology enhancements to provide additional containment and layers of protection, with substantial facility investments in progress.
TAKING ACTION FOR A ZERO-PELLET-LOSS SUPPLY CHAIN 
To complement our internal actions, we are incorporating OCS metrics in all decisionmaking steps in the supply chain process.
We require our logistics service providers that actively handle plastic pellets to commit to the OCS pledge and implement OCS guidance to reduce the risk of pellet loss.
To further efforts toward a zero-pellet-loss supply chain, standardized OCS contractual language has been included in existing agreements and periodic Dow audits complement external certification. With support from the logistics service providers, Dow completes strategic risk review of the providers that handle packed plastic pellets, the mode of transport and packaging requirements.
Moving forward, we are preparing for the European OCS certification, which will be incorporated into our management systems for global implementation.
Plastics as an Enabler of a Low-Carbon Economy The lower-carbon benefits of plastics from production to in-use versus non-plastic alternatives is critical to a world that is also targeting carbon emissions reduction. A 2022 report by McKinsey examines the total GHG contribution of plastics versus alternatives, including product life cycle (cradle to grave) and impact of use. Among applications for which non-plastic alternatives are used at scale, such as automotive, packaging, and building and construction, the plastics examined in the study offered lower total GHG contribution compared with alternatives in 13 of 14 cases. GHG savings ranged from 10 to 90%, considering both product life cycle and impact of use. In addition, according to the report, in many applications, particularly those used in food packaging, plastics can contribute to decarbonization efforts, particularly in terms of reducing food spoilage and increasing energy efficiency.
As Dow decarbonizes plastics production in our operations, the sustainability profile of the plastics that we produce has the potential to become best-in-class.