From Concept to Creation: DICK'S Sporting Goods 2023 Hackathon Leads to Innovation and Excellence
Written By Hilary Totin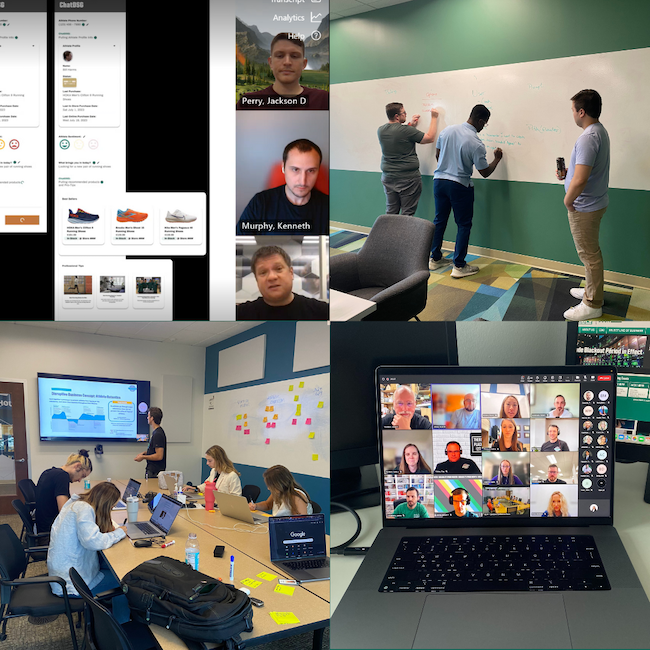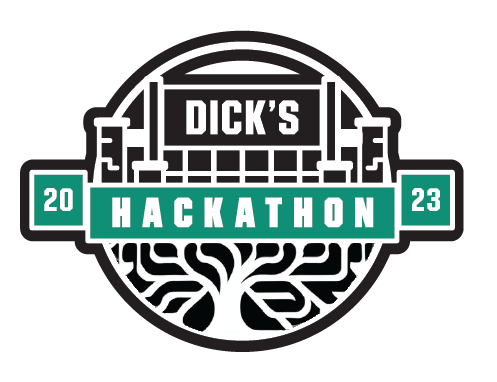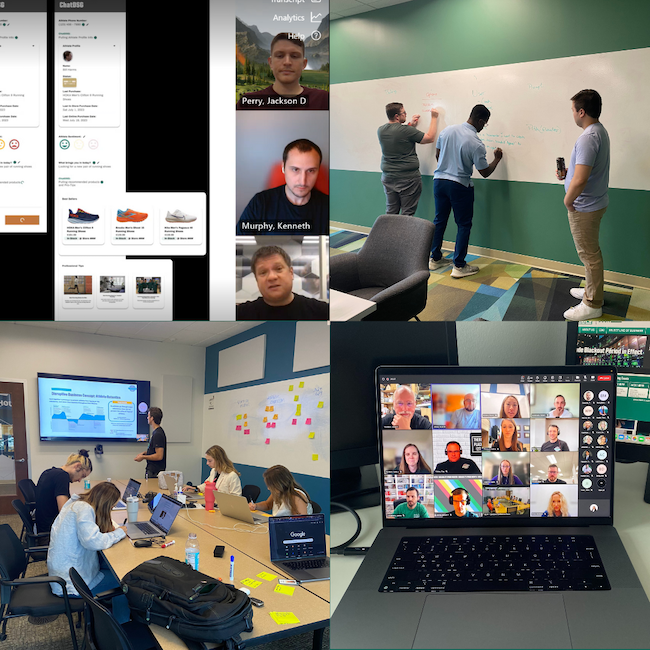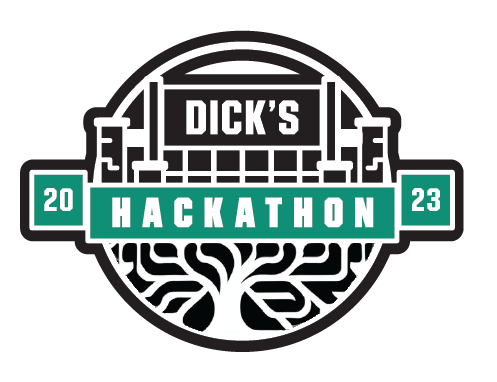 Originally published on DICK'S Sporting Goods Sideline Report
100 participants. 24 hours. 16 innovative ideas.
In late July, technology teammates (employees) at DICK'S Sporting Goods huddled together during the company's fourth annual Hackathon.
In 2018, the DSG Tech team kicked off a product transformation to change the way they think about the tech they build. "We moved away from working on projects to the working within a product model," said Erika Green, product manager in Technology Product Management. "The product model lets us try out different approaches, get creative and really focus on what works best for our athletes (customers) and teammates. It's all about finding the right solutions that fit their needs while keeping things fresh and innovative."
That same product transformation led to the first-ever DICK'S Hackathon. "We wanted to inspire our teammates to get out of their comfort zones and see what they could do," Green said.
Rob Brown, senior engineering manager of the DSG Tech Innovation Team, has organized the hackathons since 2021. "Hackathons make space for innovation while encouraging teammates to be brave and bold and to follow their ideas," said Brown.
This year, 16 teams had three business days to design a prototype that could positively impact athletes and teammates. Each team developed a business case, pitch and working proof of concept. DICK'S experts in product, engineering, architecture and design judged the concepts on four criteria: innovation, business value, solution feasibility and athlete/teammate experience.
All 16 teams delivered working prototypes. "In a public hackathon, the success rate is typically around 35%. For the past three years, we've had 100% of our teams complete their projects in the allotted time," said Brown. "It shows how incredibly talented our teammates are here at DICK'S."
The 2023 hackathon winners developed "ChatDSG," a GPT chatbot to assist store teammates with providing a more personable experience for athletes. "ChatDSG" would allow teammates to pull up an athlete's profile by simply entering their phone number. The teammate could then type in "why you're here," and the app would recommend products and offer pro tips.
"I'm humbled that we stood out in the crowd," said William Harms, a member of the winning team. "We have the power to make a real difference, and in doing so, we find meaningful growth within ourselves."
While awards only went to the top four teams, the DSG Tech Innovation Team will look closer at all 16 concepts to potentially move them forward. "We look at their engineering and business feasibilities," said Scott Almes, senior product manager of Technology Product Management. "Then if there's interest in the business to support it, we look at the possibility of building out the prototypes further and taking them to some sort of testing."
"This is absolutely one of my favorite events that we do," said Vlad Rak, executive vice president, chief technology officer. He spoke to participants during the virtual awards ceremony. Rak said he took part in several hackathons in his career, but the creations are not what he remembers most. "I remember the thrill, pressure and special bond you develop with your team," Rak said.
The DSG Tech team said plans are already in the works for next year's hackathon.
Interested in learning more about a career in technology at DICK'S Sporting Goods? Visit our technology career site here.