CACI Showcases the Sweeter Side of STEM at the Navy League's Sea Air Space STEM Expo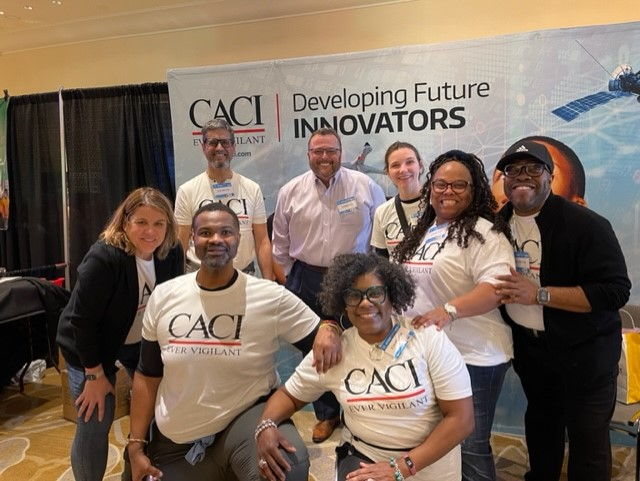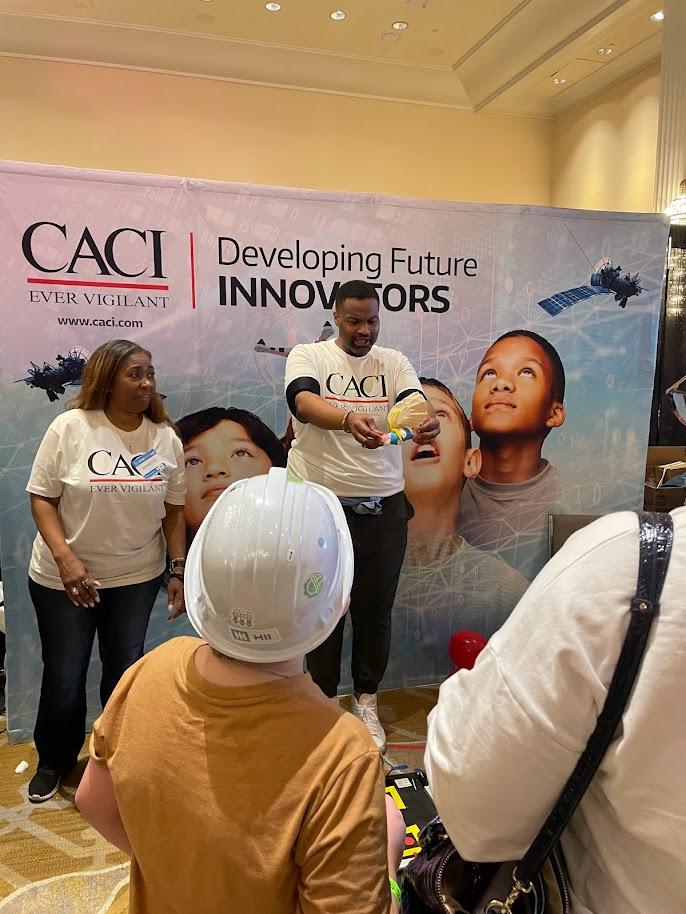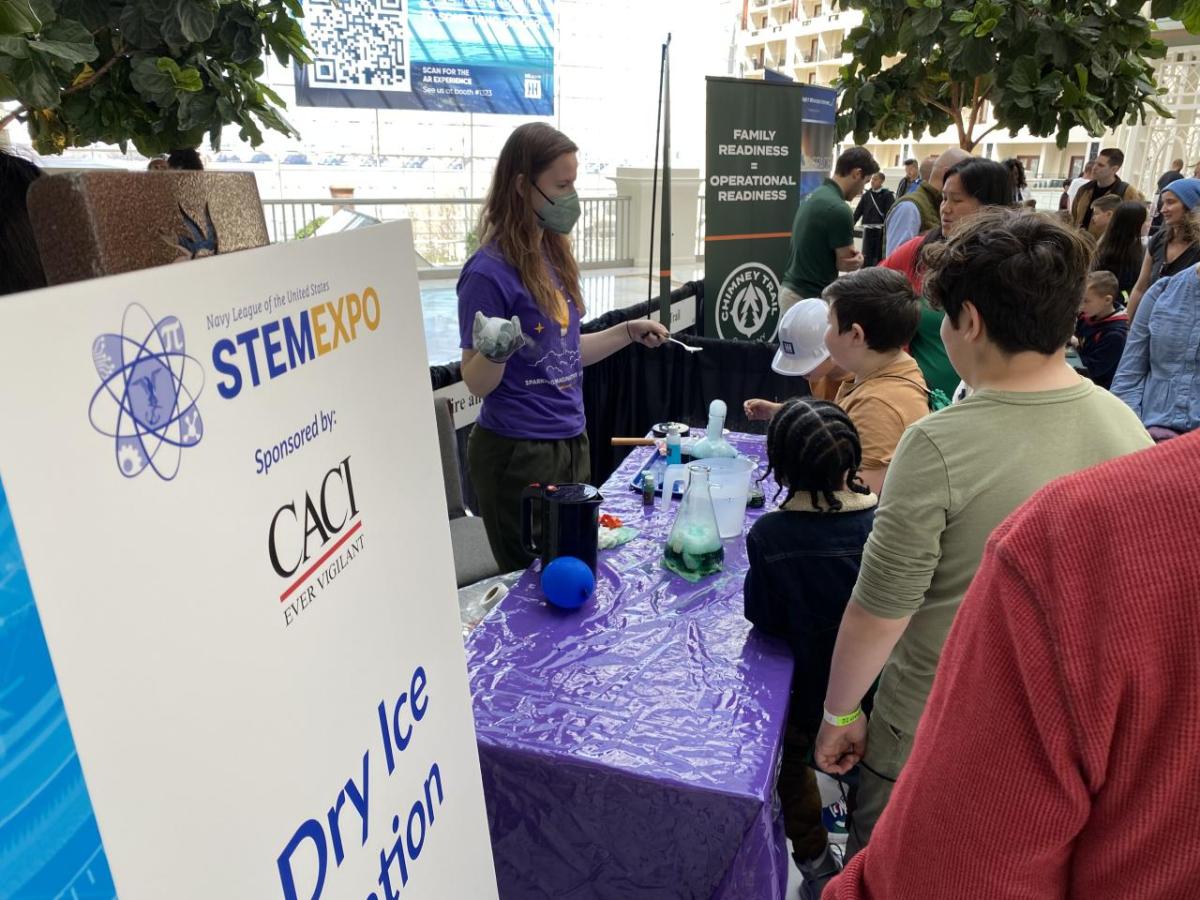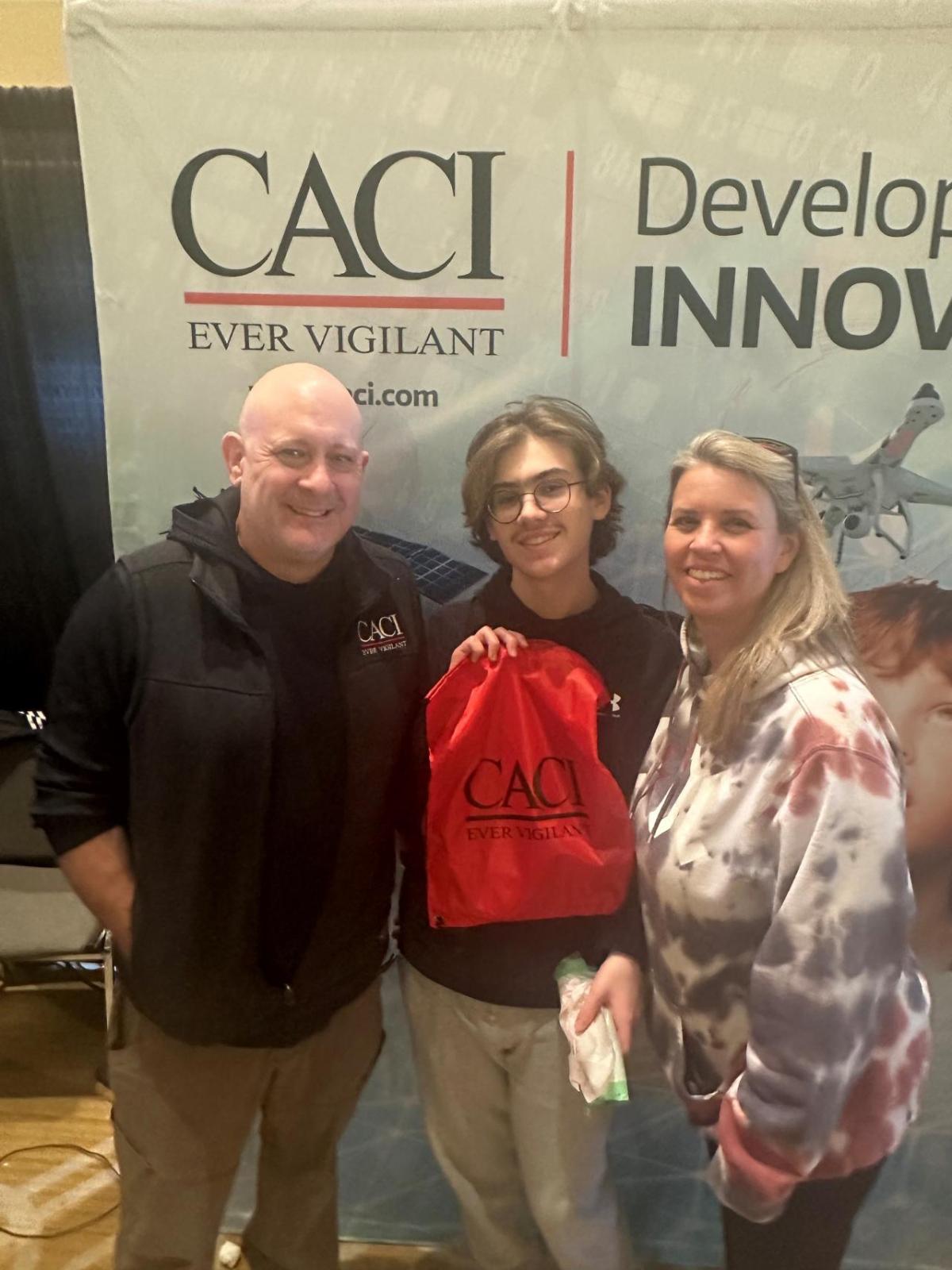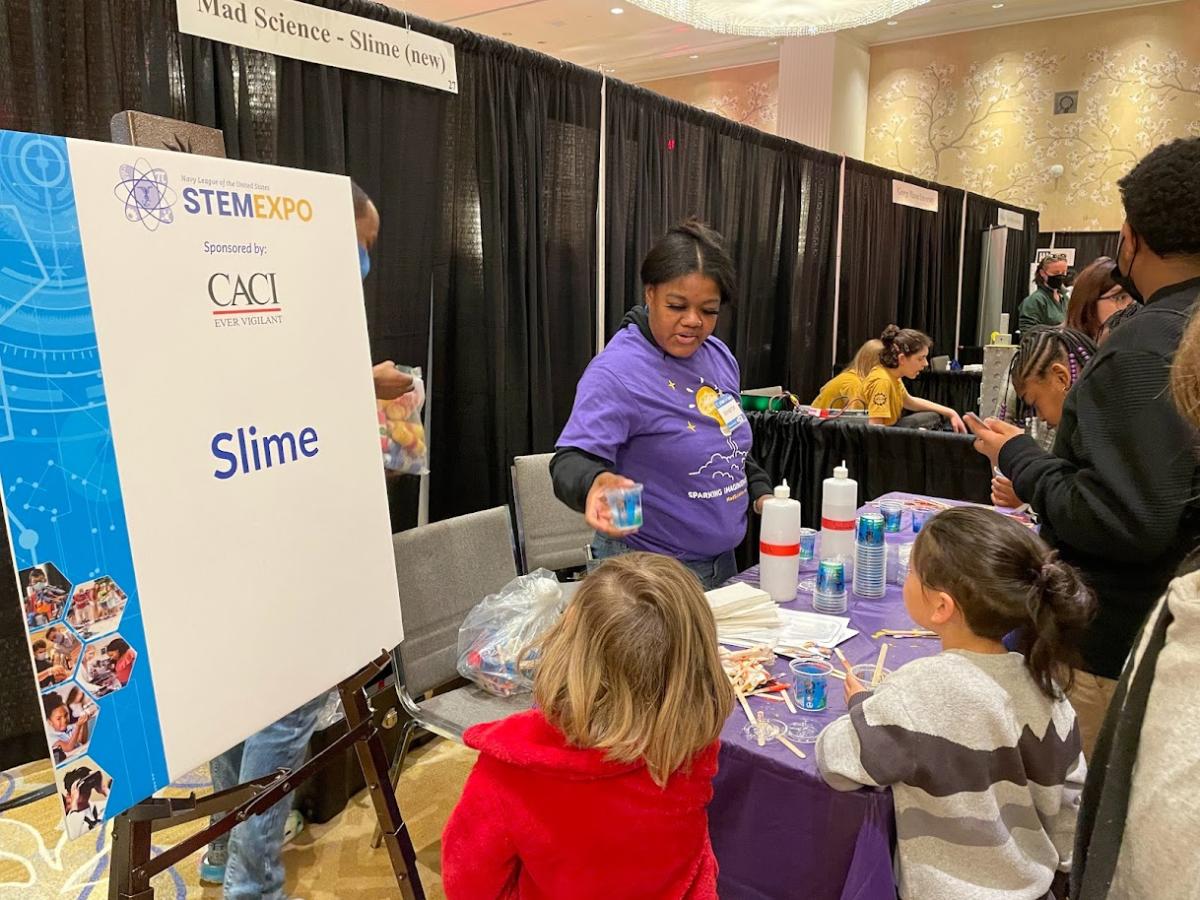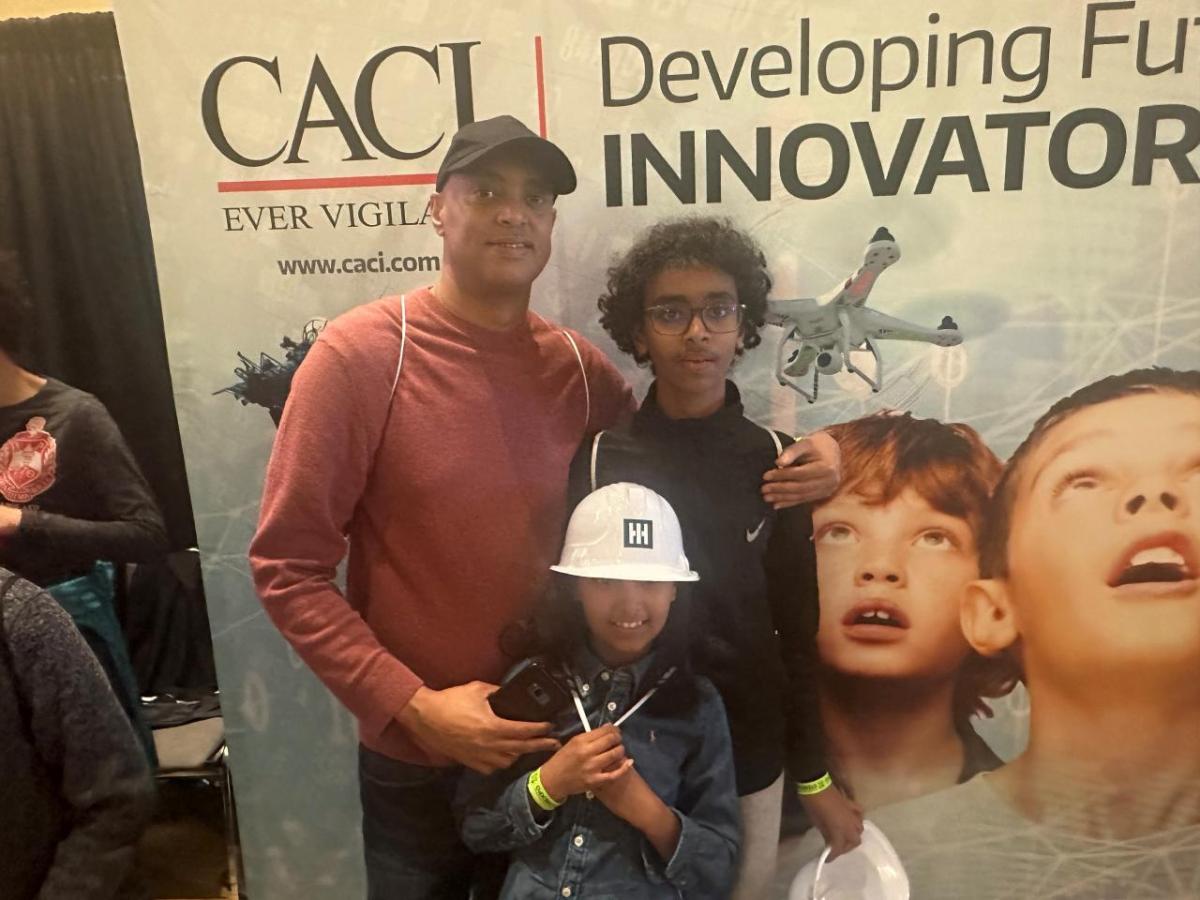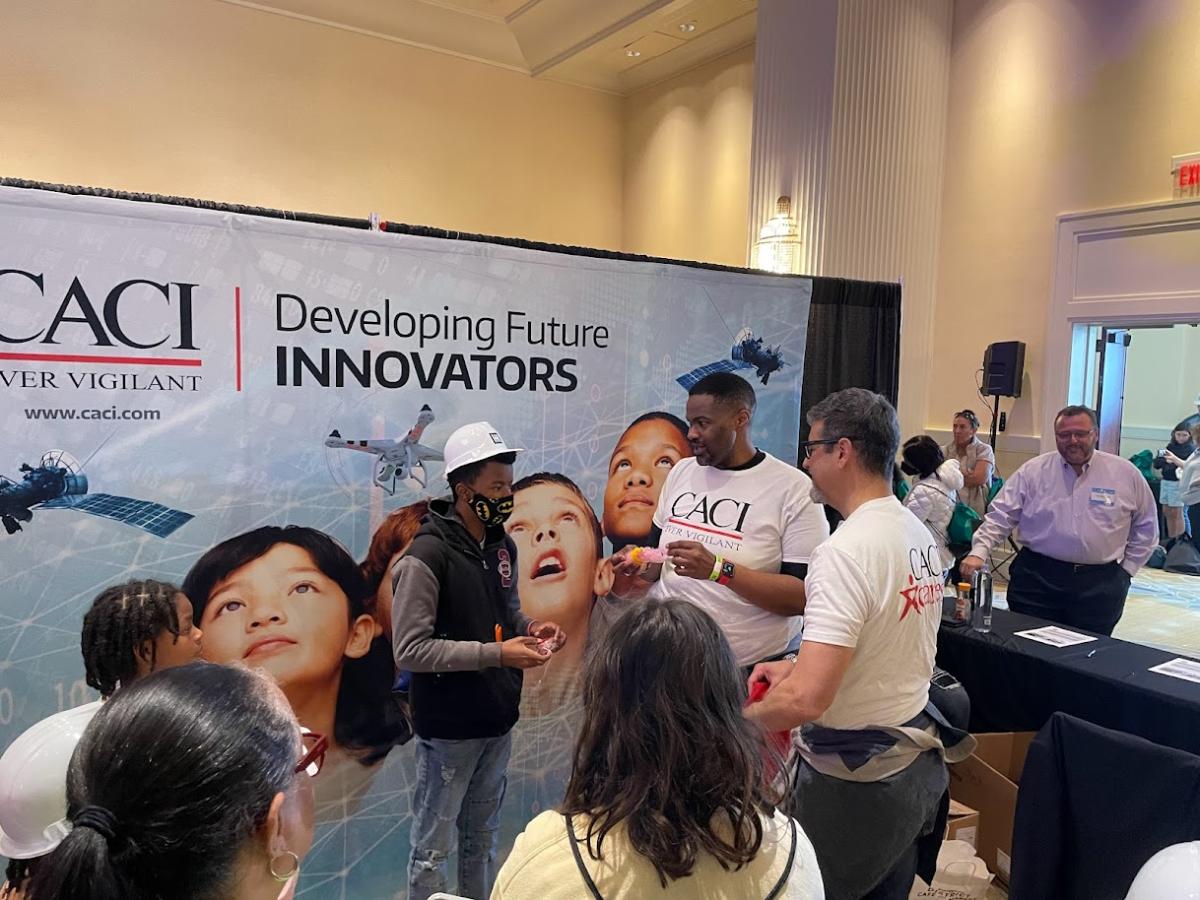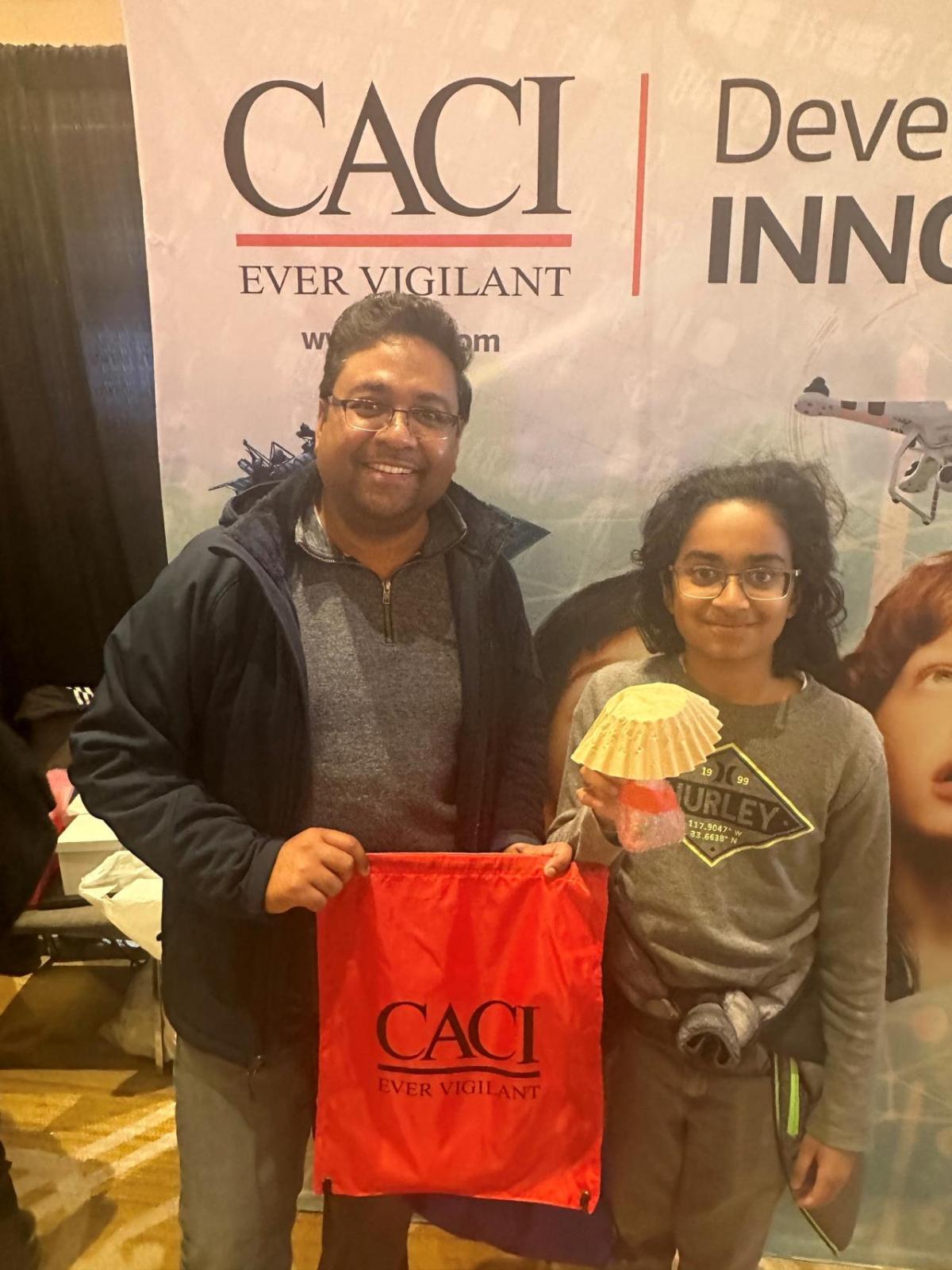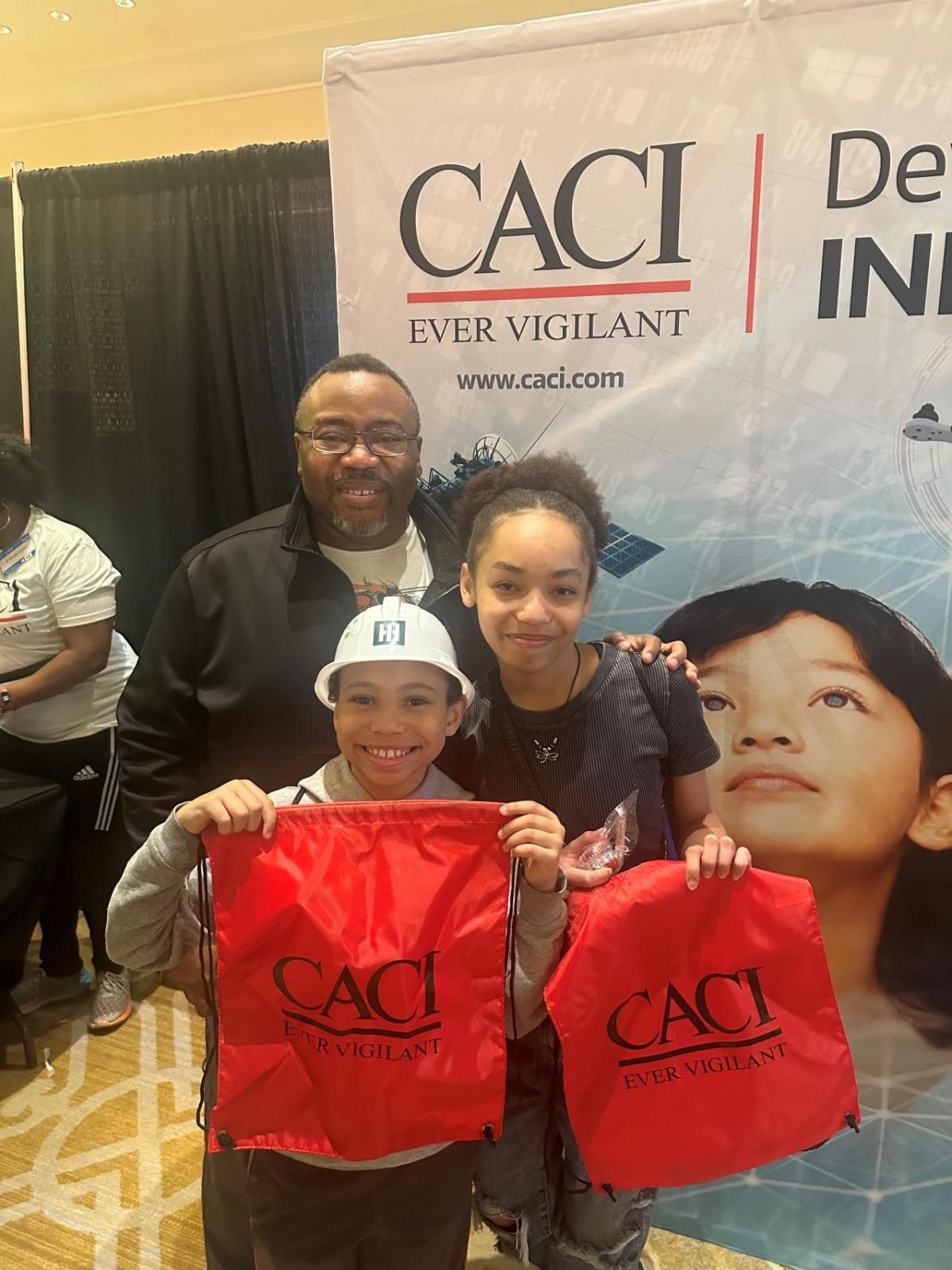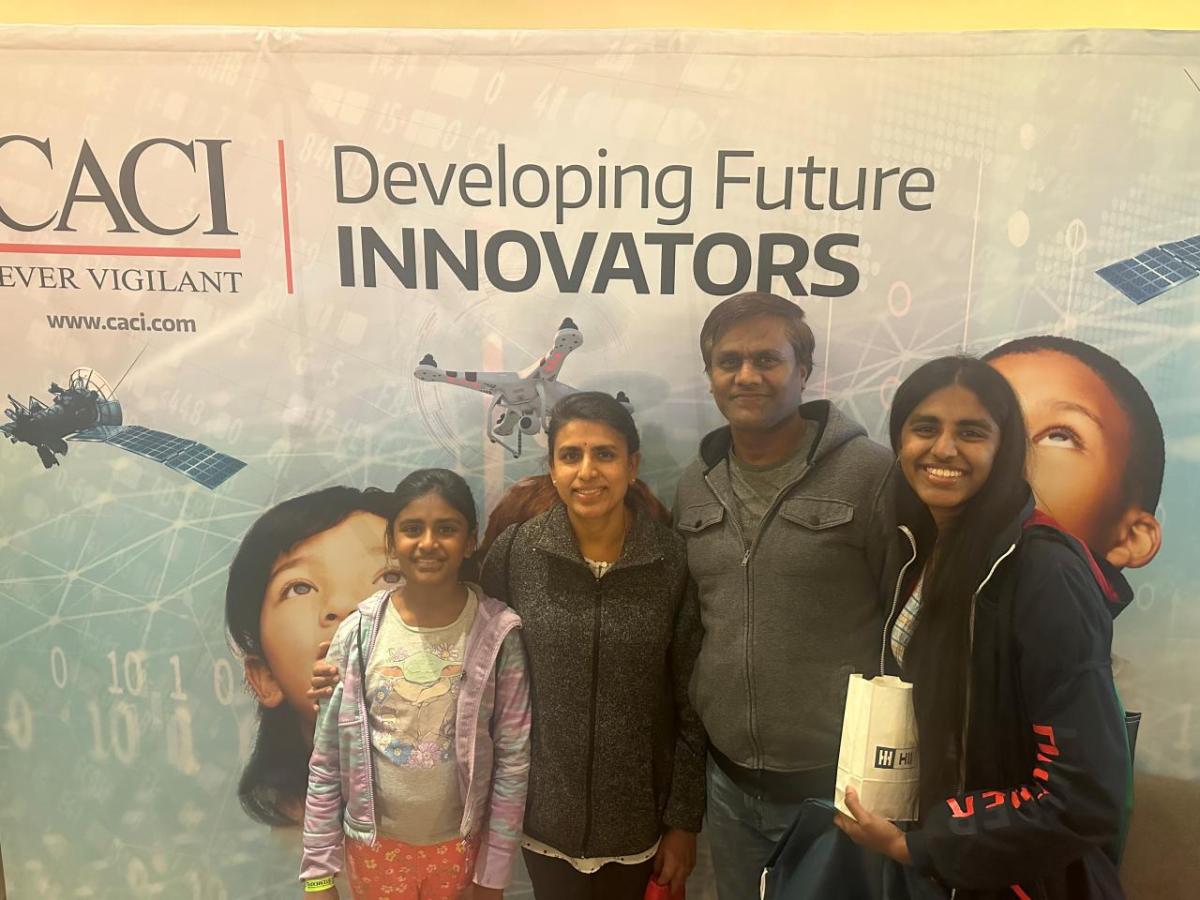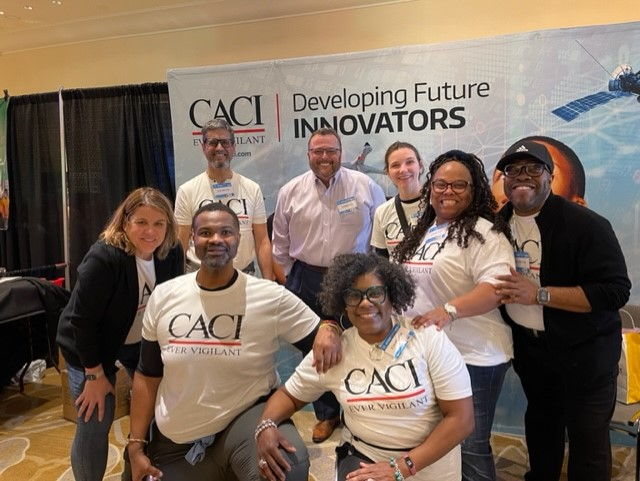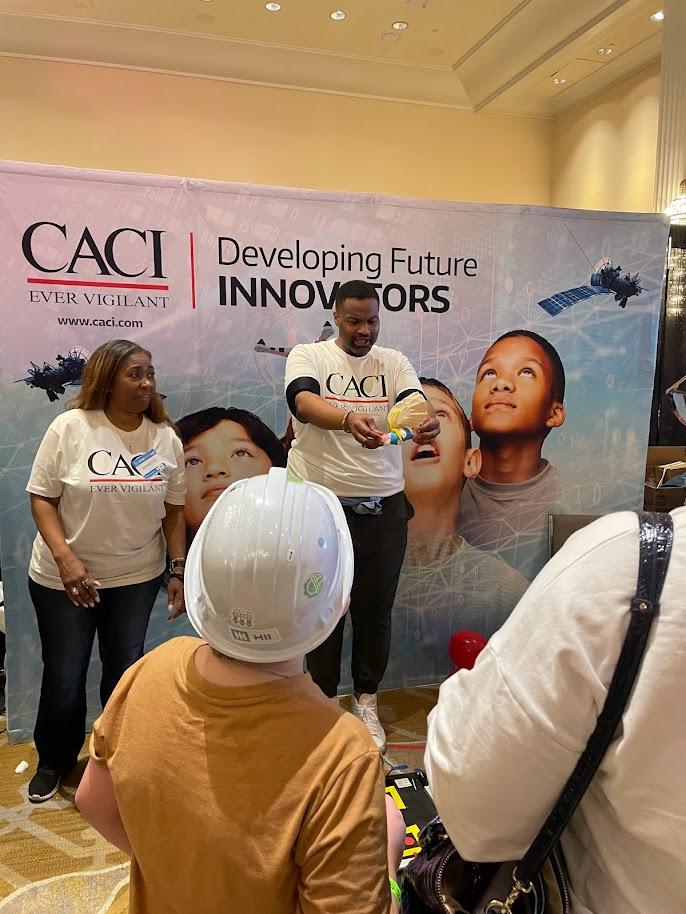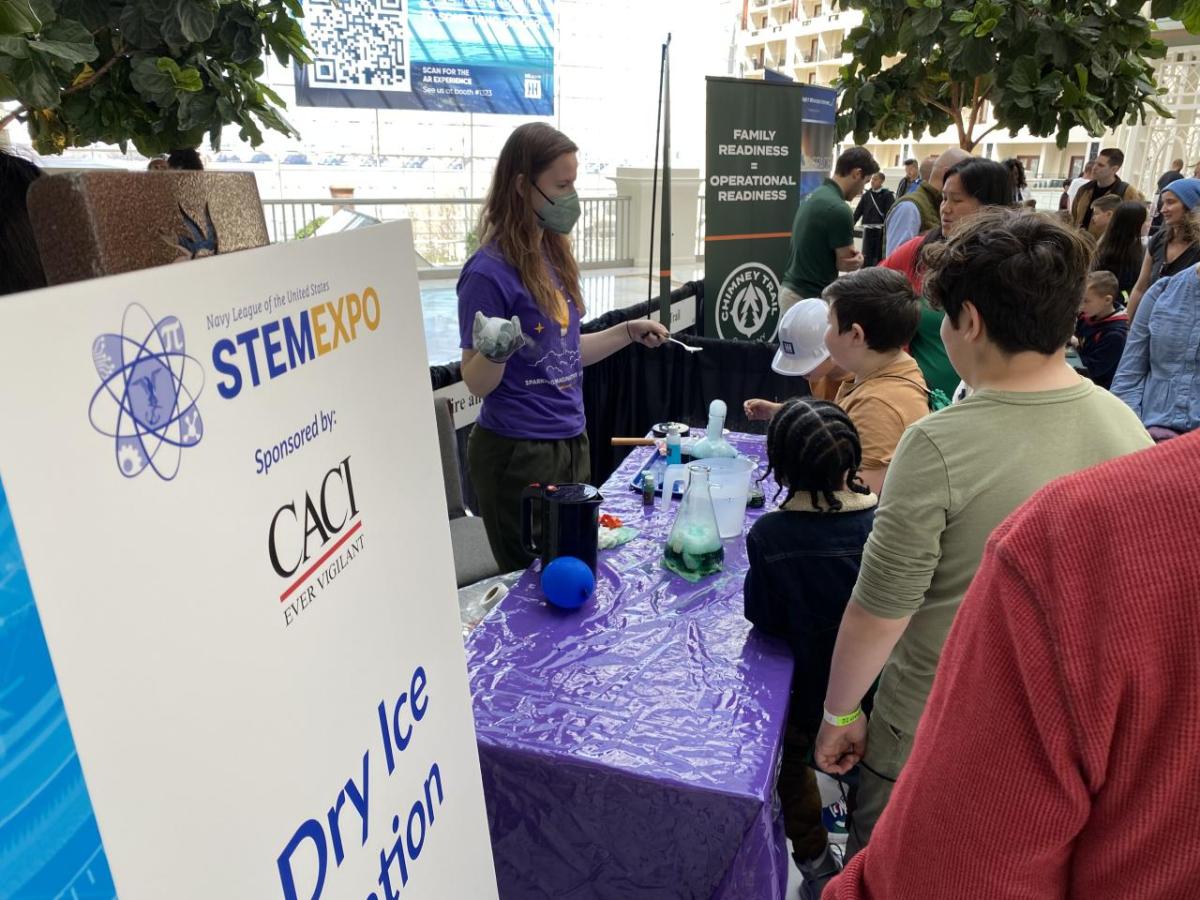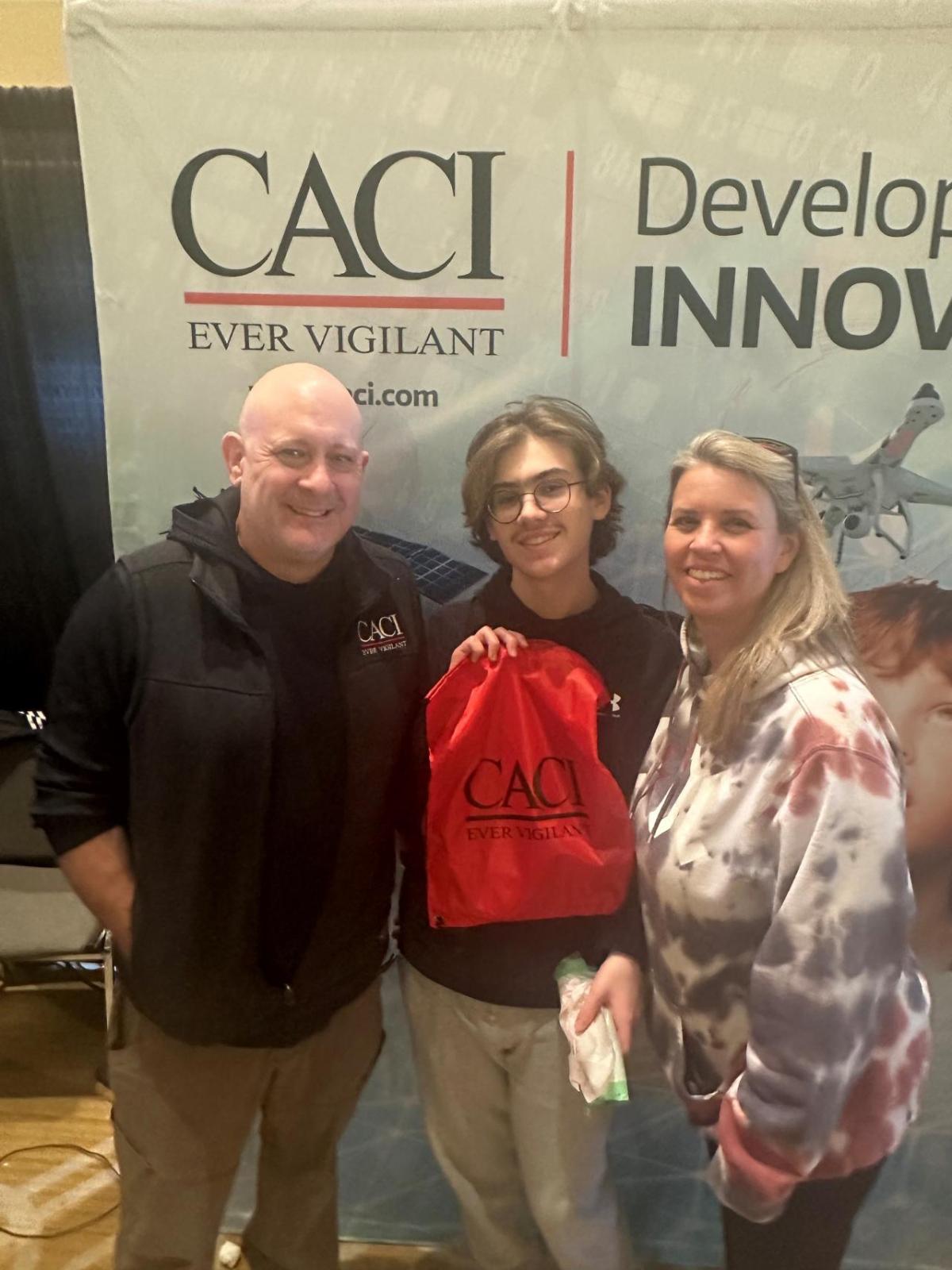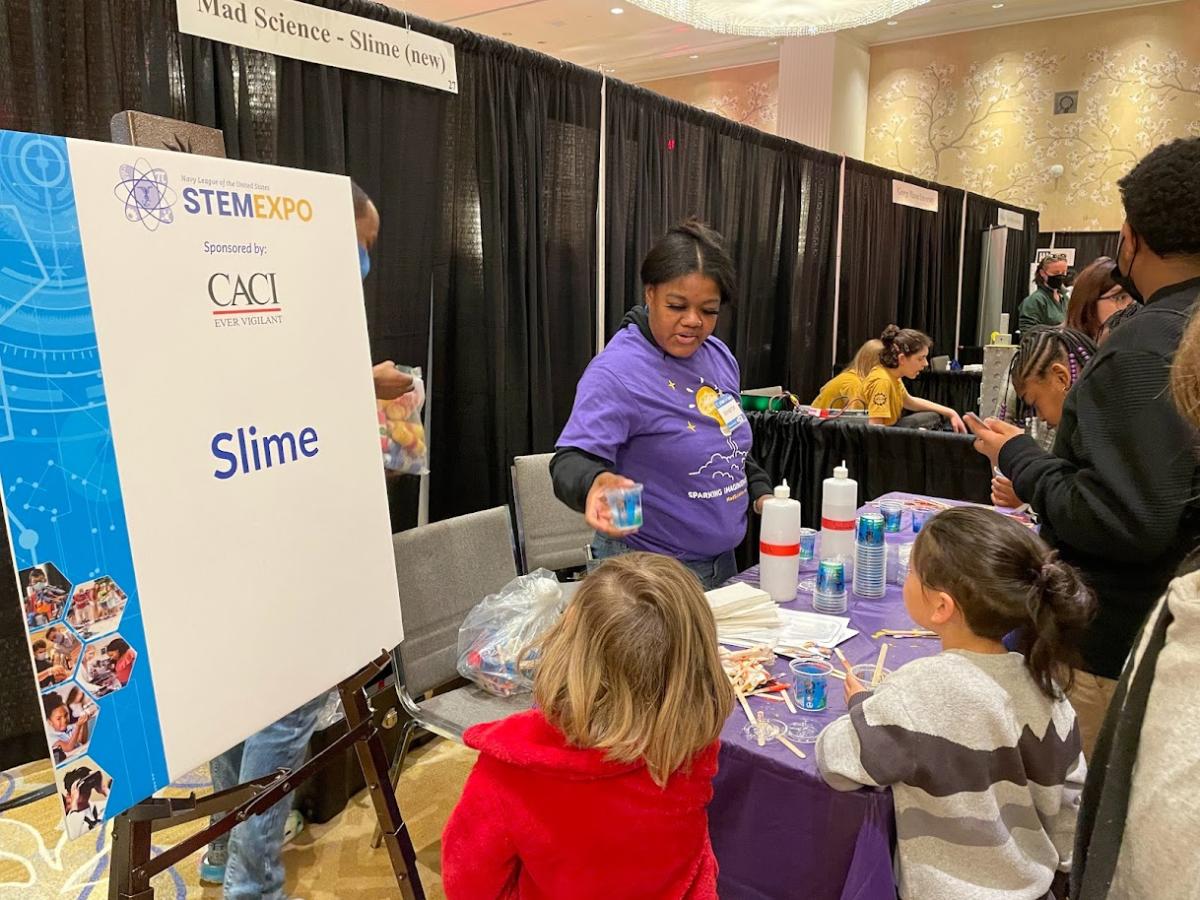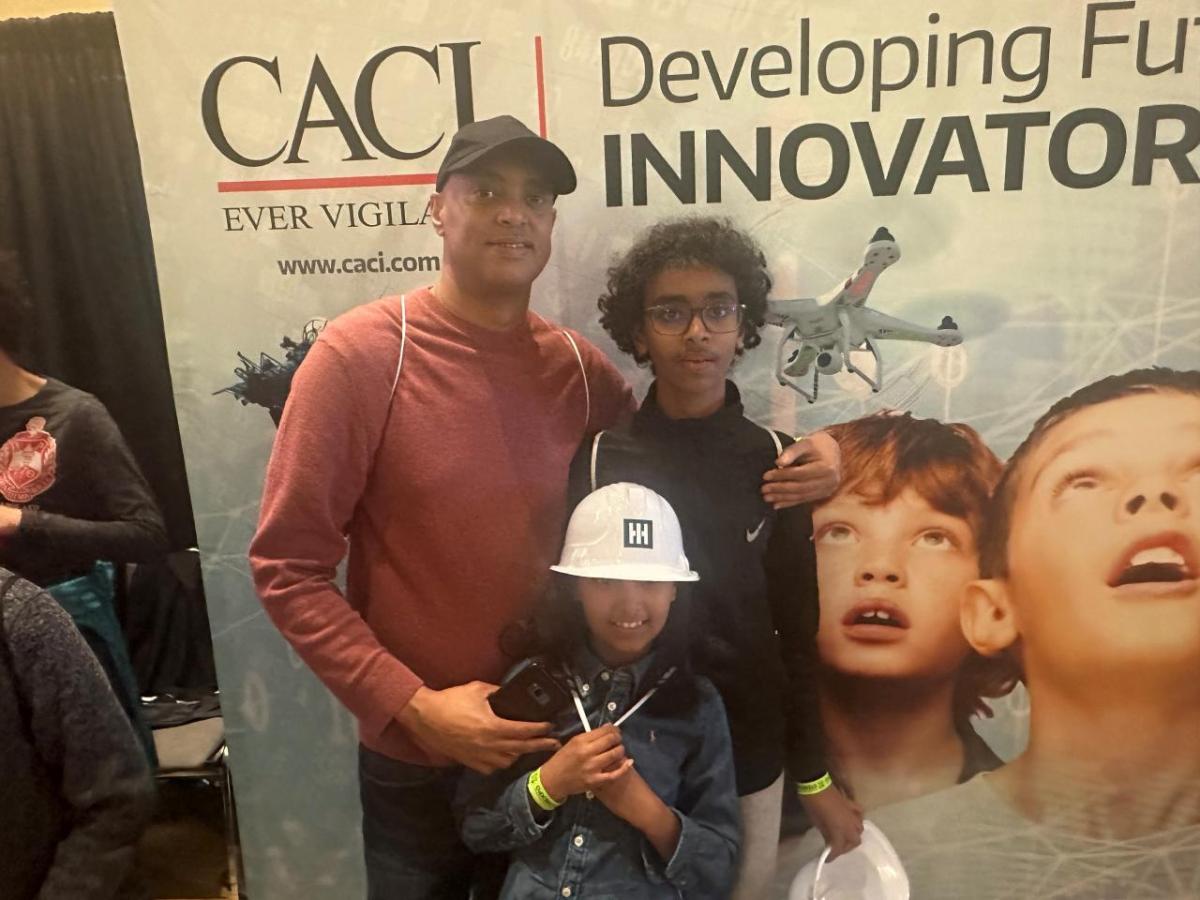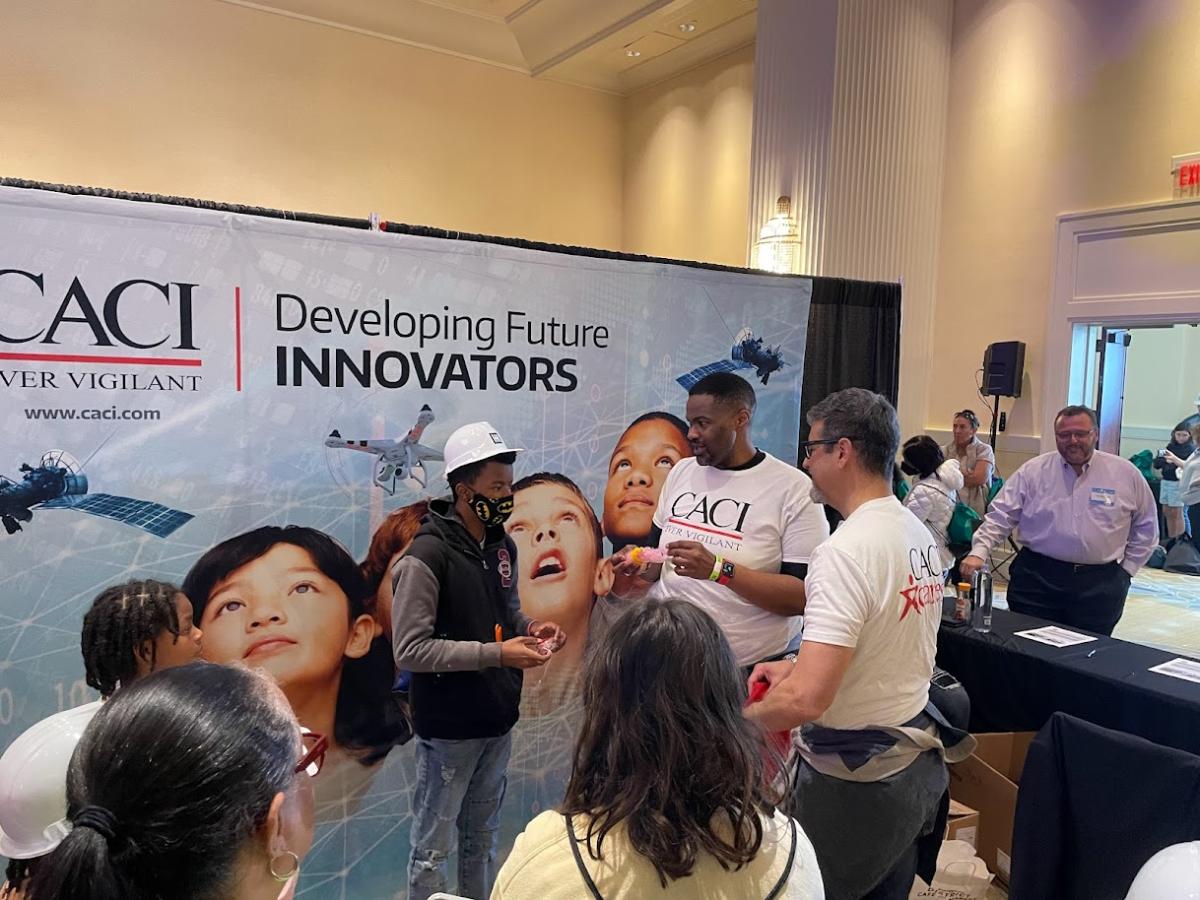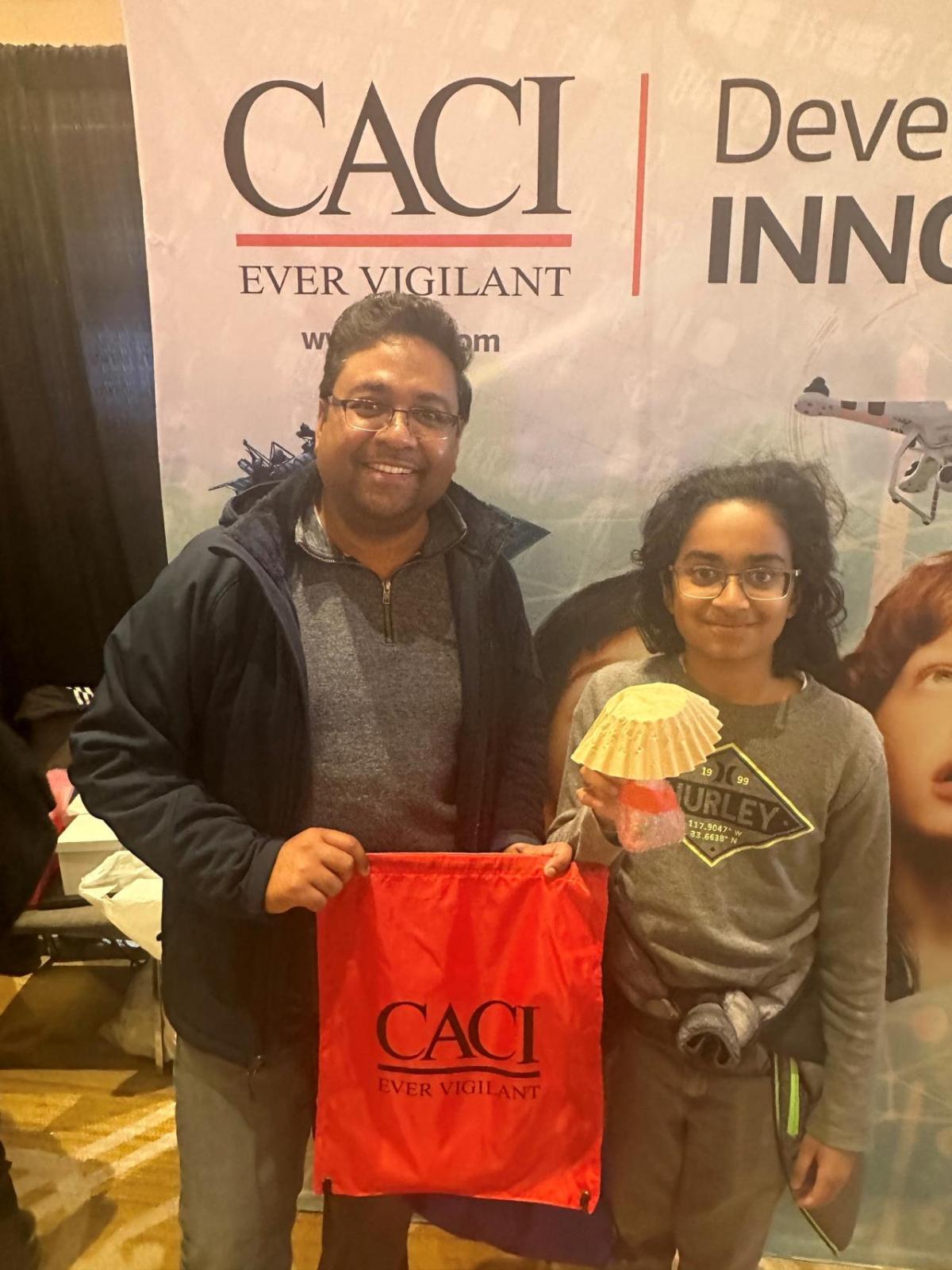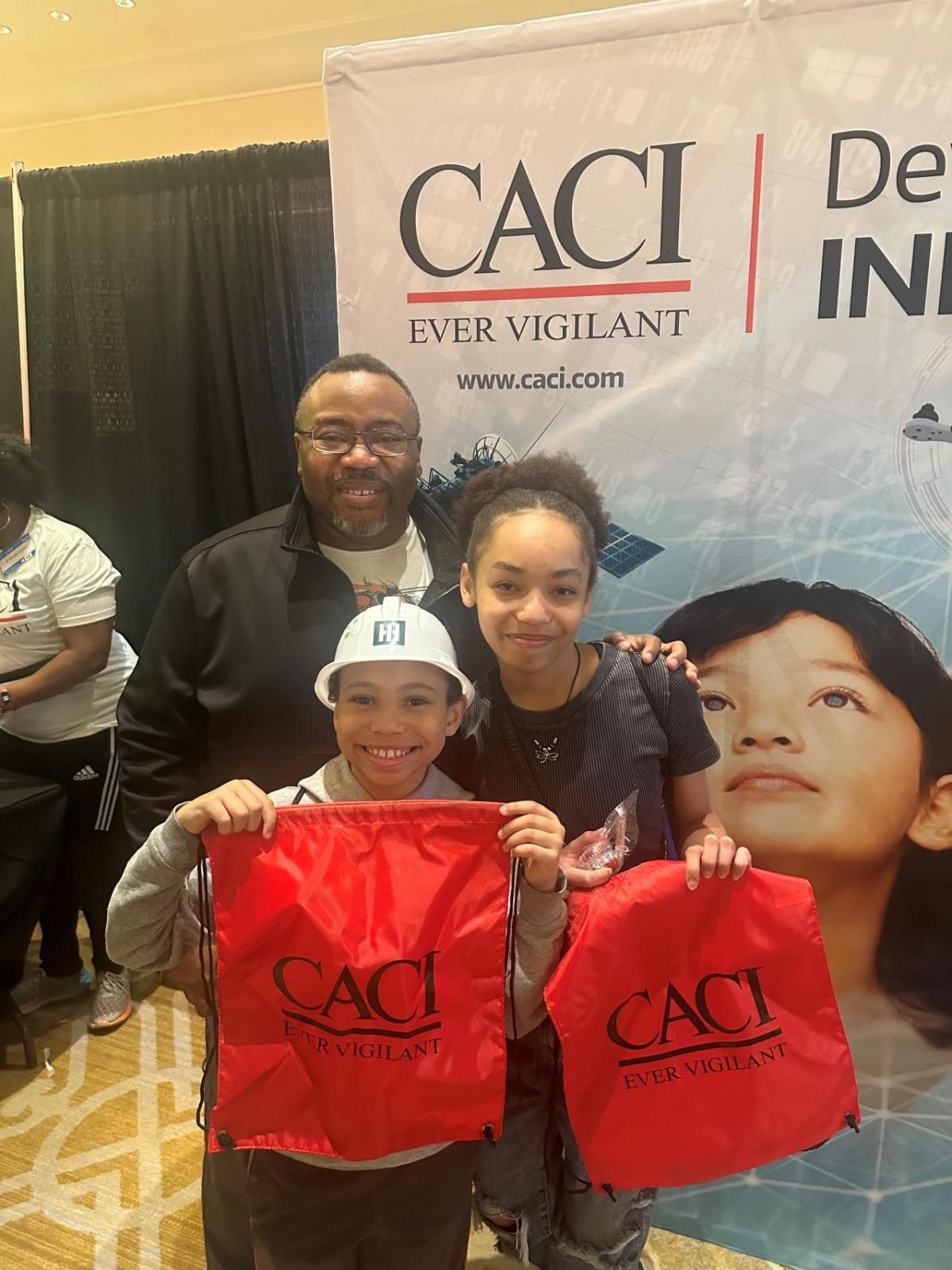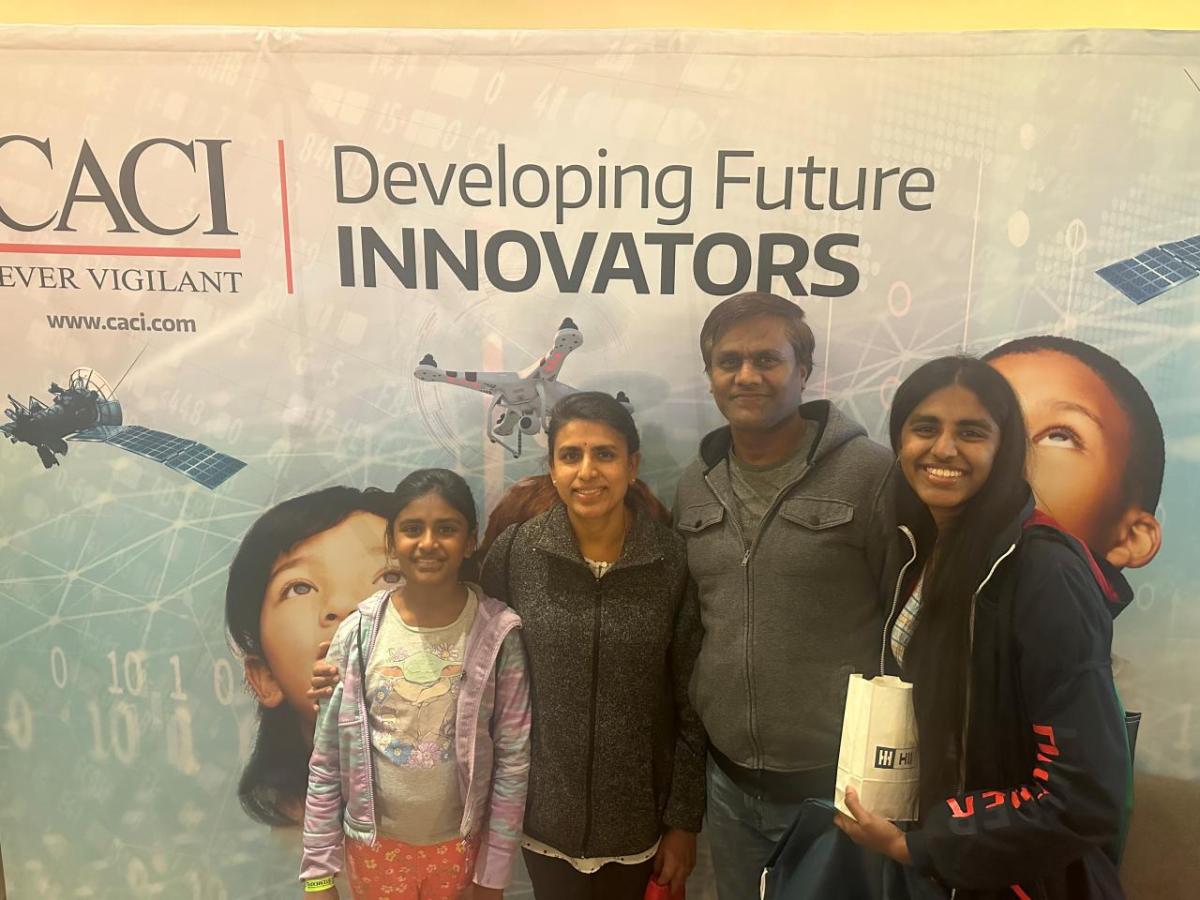 RESTON, Va., April 5, 2023 /3BL Media/ - CACI International Inc (NYSE: CACI) understands the importance of education in science, technology, engineering, and mathematics (STEM), and knows that candy can be a powerful motivator.
At the Navy League of the United States Sea Air Space STEM Expo on April 2, CACI hosted a booth where children participated in a "Candy Drop" experiment. Similar to the classic egg drop experiment, each child was given a candy cane and some additional materials and then was tasked with creating a solution that prevents the candy cane from breaking when dropped from six feet in the air. While everyone received a token for participating, those who successfully "delivered the payload" received an additional fun prize. The young innovators invented a variety of creative solutions, including attaching improvised parachutes and building a soft-landing pad.
CACI's philanthropy program, CACI Cares, orchestrated the experiment along with CACI volunteers who attended the STEM Expo. The STEM Expo is a free opportunity for students from grades 5 through 12 to learn more about pursuing careers in STEM. This is CACI's third year sponsoring the event.
"We are excited to provide young innovators with engaging opportunities to develop creative problem solving skills and understand the types of challenges they can help address one day if they pursue a STEM education," said Glenn Kurowski, CACI Senior Vice President and Chief Technology Officer. "We hope our participation in this event inspired these budding and curious minds to recognize the fun factor involved in developing out-of-the-box solutions, which is what we do at CACI every day in support of national security."
To learn more, visit https://www.caci.com/caci-cares.
ABOUT CACI
CACI's approximately 22,000 talented employees are ever vigilant in providing the unique expertise and distinctive technology that address our customers' greatest enterprise and mission challenges. Our culture of good character, innovation, and excellence drives our success and earns us recognition as a Fortune World's Most Admired Company. As a member of the Fortune 1000 Largest Companies, the Russell 1000 Index, and the S&P MidCap 400 Index, we consistently deliver strong shareholder value. Visit us at www.caci.com.
Corporate Communications and Media:
Lorraine Corcoran
Executive Vice President, Corporate Communications
(703) 434-4165, lorraine.corcoran@caci.com