CACI Offers Rare Glimpse Into Its C-UAS Technology at Thomas Jefferson High School for Science and Technology During Techstravaganza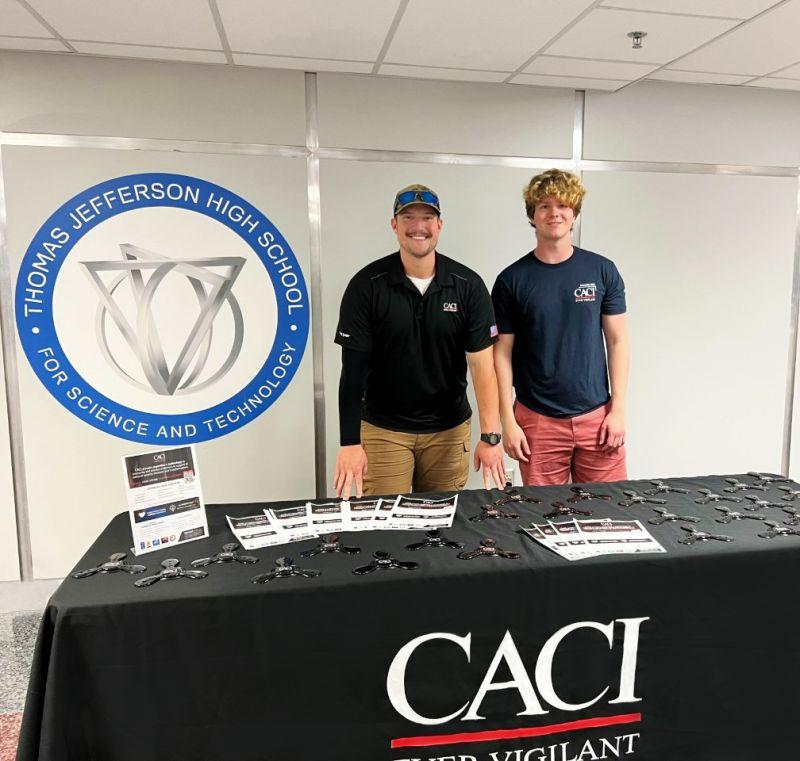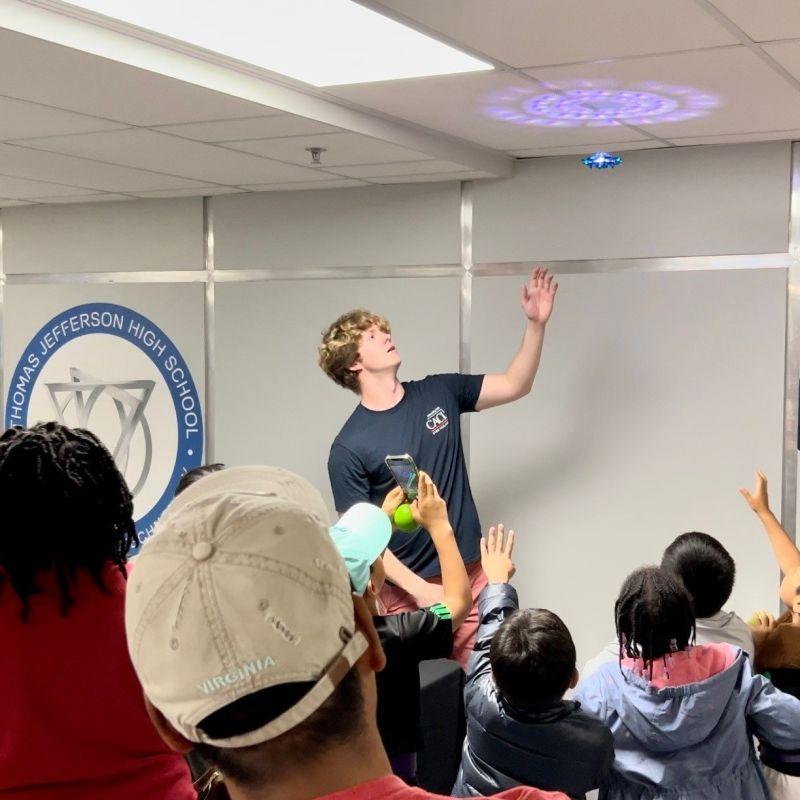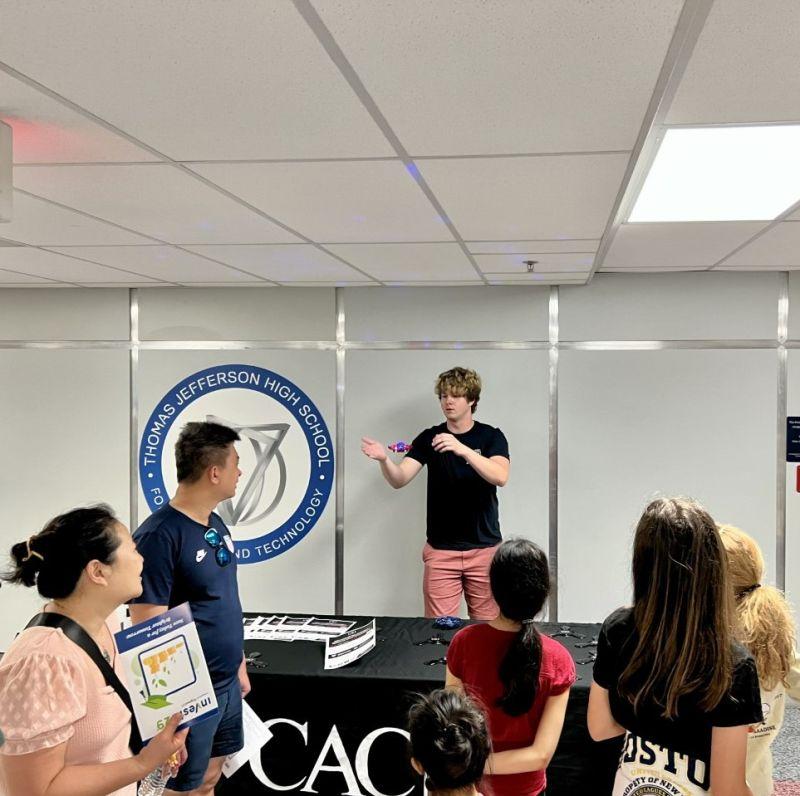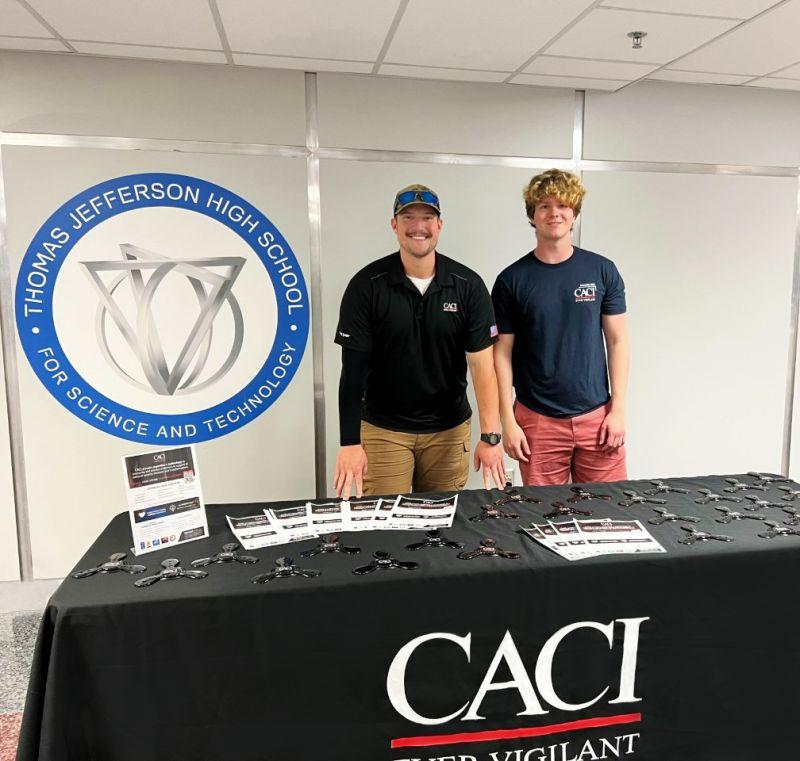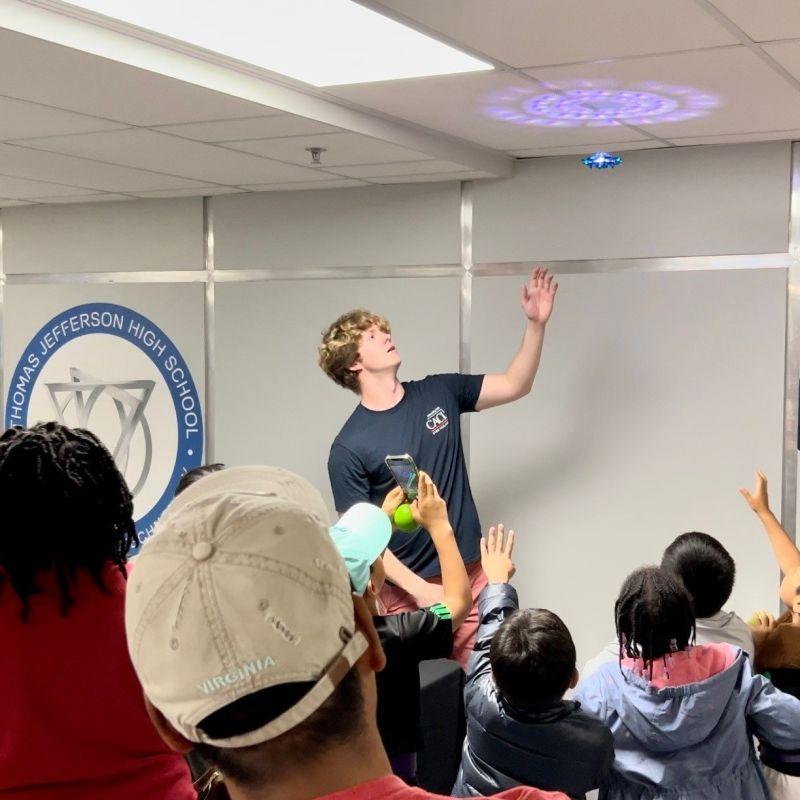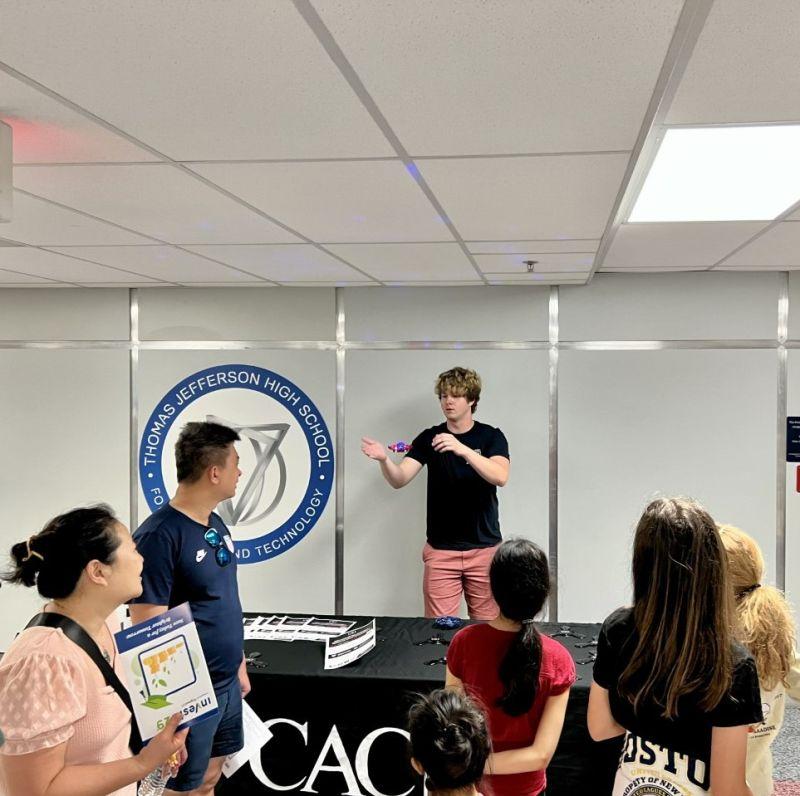 RESTON, Va., July 19, 2023 /3BL/ - CACI International Inc's (NYSE: CACI) SkyTracker® Technology Suite protects the nation from evolving counter-unmanned aircraft systems (C-UAS) threats, and recently, local high school students caught a rare glimpse into how the company's drone technology achieves its mission.
As part of CACI's philanthropic efforts to spark a passion for STEM among younger people, the company proudly sponsored Techstravaganza, which was hosted by Thomas Jefferson High School for Science and Technology. During the event, CACI volunteers Patrick Poling, systems engineer, and Parker Agan, engineering intern, demonstrated how the company's C-UAS technology helps to secure the nation. This presentation, featuring the SkyTracker Technology Suite, offered a unique experience to the attending students who learned how science, technology, engineering, and mathematics (STEM) contribute to national security.
"Investing in the next generation of talent is a rewarding venture that CACI strongly supports," said Todd Probert, CACI President of National Security and Innovative Solutions. "We are helping to drive and inspire younger talent to discover a path into national security by exposing them to potential careers in STEM, which is a critical need for our business and our customers."
Techstravaganza is a free, hands-on STEM activity fair that is open to the public and attracts thousands of students from the greater Washington area each year. Students and their families interact with more than 50 different labs and demonstrations that cover a wide range of STEM concepts. This year, more than 3,000 students attended from over 100 different elementary and middle schools.
CACI opens doors for the next generation of talent through its internship program and early career opportunities. Recruitment for CACI's Summer 2024 Internship Program will begin in September 2023.
Learn more about CACI's early career and internship opportunities.
Learn more about CACI's philanthropy program, CACI Cares.
ABOUT CACI
CACI's approximately 22,000 talented employees are ever vigilant in providing the unique expertise and distinctive technology that address our customers' greatest enterprise and mission challenges. Our culture of good character, innovation, and excellence drives our success and earns us recognition as a Fortune World's Most Admired Company. As a member of the Fortune 1000 Largest Companies, the Russell 1000 Index, and the S&P MidCap 400 Index, we consistently deliver strong shareholder value. Visit us at www.caci.com.
# # #
Corporate Communications and Media:
Lorraine Corcoran 
Executive Vice President, Corporate Communications 
(703) 434-4165, lorraine.corcoran@caci.com