Believing in Better: Turning Conversations Into Action at Kohler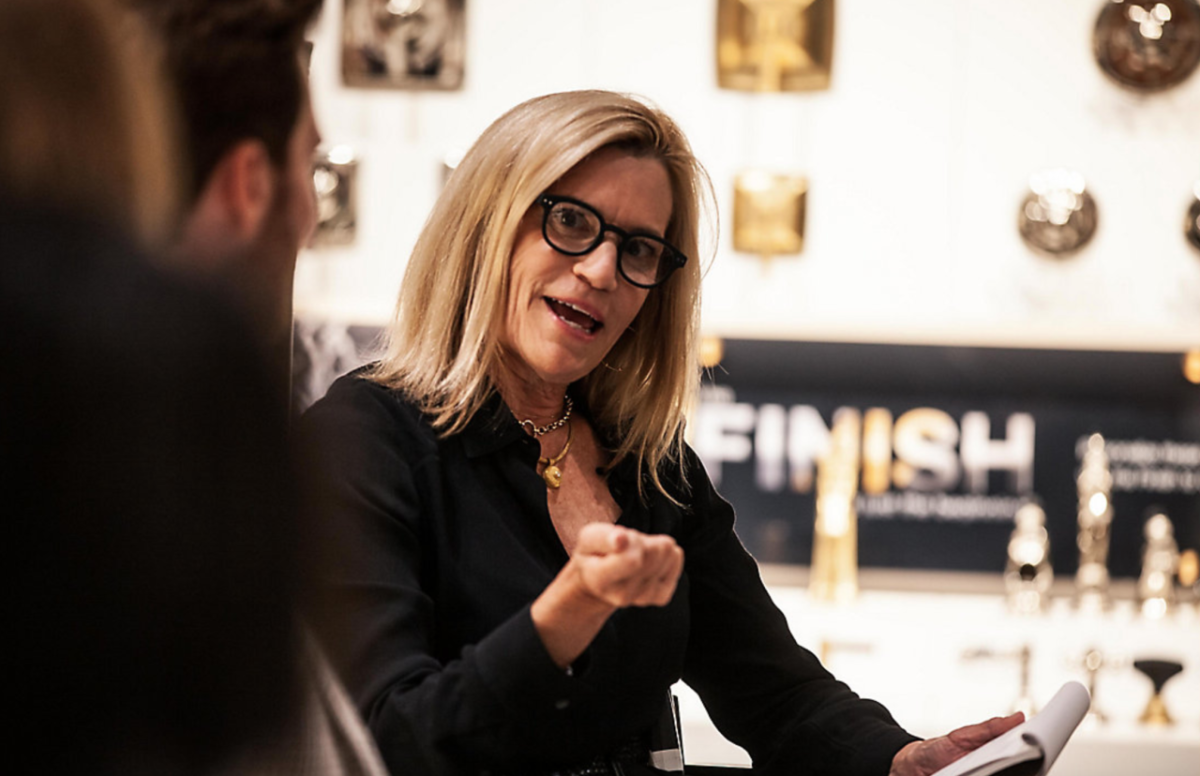 Originally published in Kohler's 2022 Believing in Better Impact Report
By Laura E. Kohler, Chief Sustainability and DEI Officer
The past year was a pivotal one for Kohler. We continued to build on our efforts in environmental sustainability; diversity, equity, and inclusion; social impact; and integrate our Believing in Better® framework into the business at every level. That's because at Kohler, we believe we should be held accountable for the promises we make.
In 2023 we are celebrating our 150-year anniversary and the values and legacy that made Kohler into the lifestyle and manufacturing company it is today. Throughout our history, we have challenged our associates to think boldly and differently. This commitment to reimagining what's possible is what leads Kohler associates to become catalysts for change—at work and in their communities.
That's why we are constantly looking for ways to strengthen our culture and create an environment where our associates can thrive. In 2022 we added two new business resource groups, launched an Inclusive Leader Program and made progress toward our diversity, equity, and inclusion goals while maintaining gender pay equity. Additionally, we saw record participation in the annual Kohler Run/Walk for Safe Water challenge with over 100,000 participants from 182 countries and launched a paid volunteer time off program in the U.S. with associates contributing over 2,000 hours to support community organizations a cross the country. 
Last year was also a record-breaking year for Kohler I-Prize, our Innovation for Good® incubator that fosters innovation with a social purpose among Kohler associates. Participation in the 2022 Kohler I-Prize more than doubled from the previous year and exemplified diversity, with six countries represented and women associates making up 25% of all participants. For the first time, we brought our culture of innovation with a social purpose to an external audience by hosting the inaugural M-Prize in partnership with Marquette University where students were asked to develop and pitch their own unique ideas for how to design more inclusive kitchen and bathroom products. 
In 2022 we expanded our approach to our signature Kohler Safe Water for All initiative to move from a focus on access to a more holistic view that encompasses access and innovation for water, sanitation, and hygiene, while also keeping in mind impact on watersheds, conservation, and more. Last year also proved to be a pivotal year in breaking down silos to engage our partners and customers in our Believing in Better® journey. Through our new Responsibility of Design ambition, we've been engaging the architecture and design community in discussions on the role we can play in helping to preserve the world's limited natural resources and be responsive to changing societal expectations. We hosted discussions with leading architects and designers at Climate Week NYC as well as at leading design events in Toronto, Miami, and Milan. 
As we look forward, it will be important to turn these conversations into action and continue to provide opportunities for Kohler associates to engage in innovation and with their communities. Our world is changing and so are the challenges we face—from extreme weather to dwindling water resources— and it is important that we adapt our business and general mindset to meet these challenges. With every challenge comes an opportunity, and looking back at the past year, I am confident we are prepared for what comes next.
Read the full 2022 Kohler Believing in Better Impact Report here.