Asian American Pacific Islander Heritage Month: Renewing and Rebuilding: Our Communities and Beyond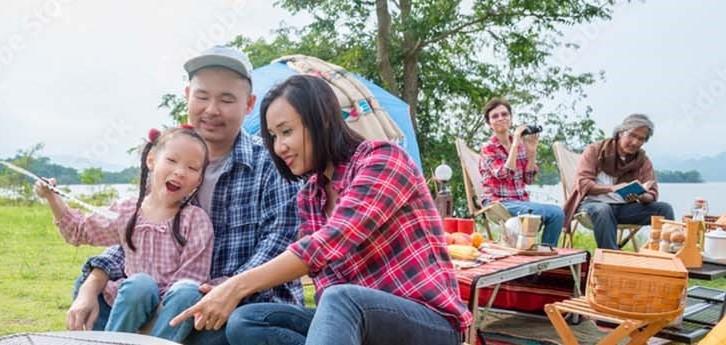 This month and every month, T. Rowe Price acknowledges and explores additional ways to support the pan-Asian community.
Originally published on www.troweprice.com.
Like most commemorative months, Asian/Pacific American Heritage Month originated in the U.S. with Congress. President Jimmy Carter signed Asian/Pacific American Heritage Week into law in 1978. The observance was expanded to a month in 1990. May was chosen to commemorate the immigration of the first Japanese to the United States on May 7, 1843, and to mark the anniversary of the completion of the transcontinental railroad on May 10, 1869. Most of the workers who laid the tracks were Chinese immigrants.
T. Rowe Price fosters and preserves a global culture of diversity, equity, and inclusion (DEI). Our diverse global workforce is one of our most valuable assets. As we recognize Asian American Pacific Islander (AAPI) Heritage Month, we celebrate the richness, dynamism, and contributions of a large and diverse global population representing 50 ethnic groups and speaking more than 100 languages. 
With the profound impact of the pandemic and the rise in anti-Asian violence around the world, T. Rowe Price is committed, more than ever, to standing up against racism and discrimination. We continue to build partnerships and resilience in our communities and explore how diverse groups might uplift one another during difficult times.
This month and every month, we acknowledge and explore additional ways to support the pan-Asian community:
An internal Self-ID campaign provides us with valuable insight on the representation of diverse communities within our workforce. When combined with other information, it helps us to identify areas of improvement in executing our DEI strategy and programming. It also helps us develop leaders as role models; achieve organizational awareness and education; understand key priorities; and attract, develop, empower, and retain talent to drive business success.
MOSAIC—one of our associate-led business resource groups (BRG)—includes an Asian Heritage Community. This is a forum where associates can celebrate the diverse and vibrant culture across Asia, raise awareness of challenges Asian American associates face and the advocacy that is needed. Associates can build meaningful connections within and outside of the Pan-Asian community, share and acquire skill sets for professional and personal development, and stand strong as allies to other heritage communities. We also have chapters of our multicultural-, LGBTQ+-, and female-focused BRGs in APAC and EMEA.
The firm recently joined the Diversity Council Australia (DCA), an independent nonprofit for workplace diversity, equity, and inclusion. DCA provides a knowledge bank of research, best practices, and expertise across diversity dimensions—including gender, culture and religion, Aboriginal and Torres Strait Islander descent, LGBTIQ+, disability and accessibility, and mental health. Membership benefits—which include access to regional events, research, and resources—extend to regional associates.
T. Rowe Price conducted Diversity Dialogues in the United States and EMEA in response to increased acts of violence and harassment impacting the Asian and Pacific Islander community. These open forum listening circles provided a space for associates to share their perspectives and opinions on our DEI progress in the region, and they gave allies an opportunity to hear from their Asian/Pacific Island colleagues and show their desire to support and learn from them.
At T. Rowe Price, the collective sum of our individual associates' backgrounds, perspectives, talents, and experiences contribute significantly to our culture, our reputation, our ability to deliver a strong client experience, and our success. As we commemorate Asian American/Pacific Islander Heritage Month and other celebrations of diversity, we invite you to learn more about our DEI initiatives and how our differences bring us together.