From Ambition to Action: Owens Corning Moves To Cut Greenhouse Gas Emissions
Words by Gary E. Frank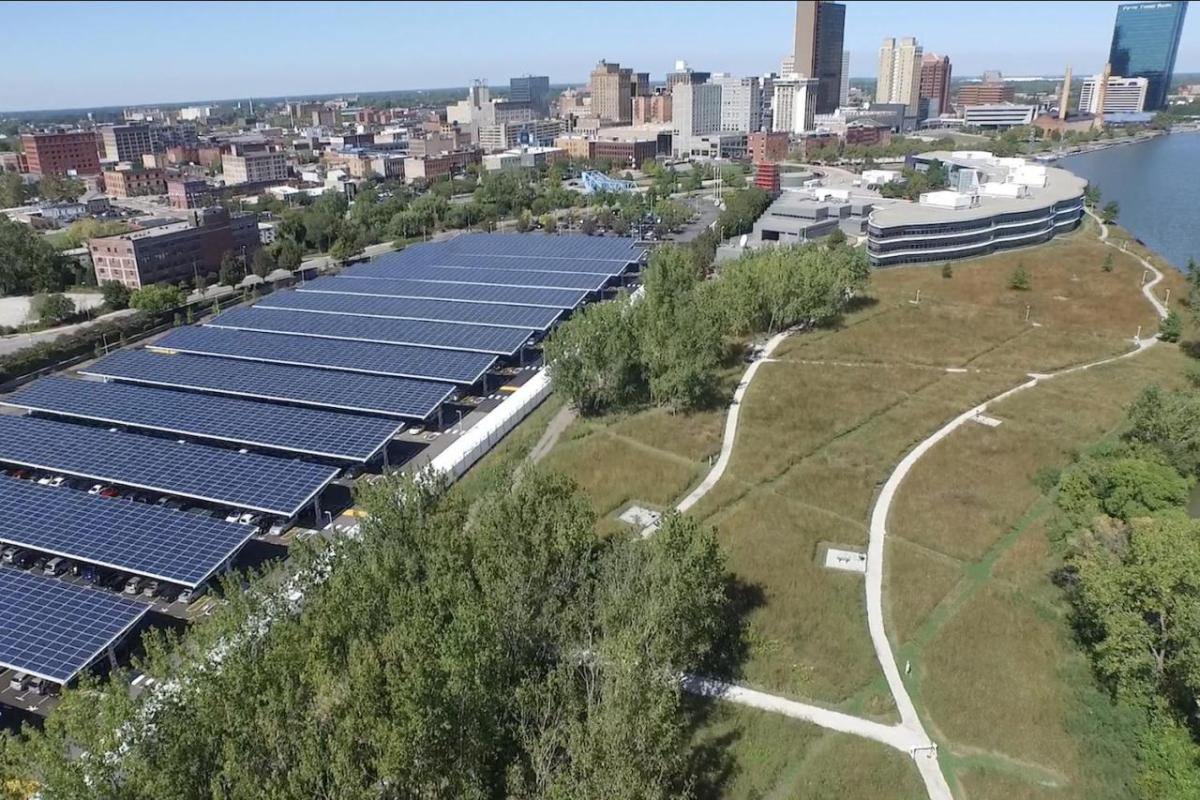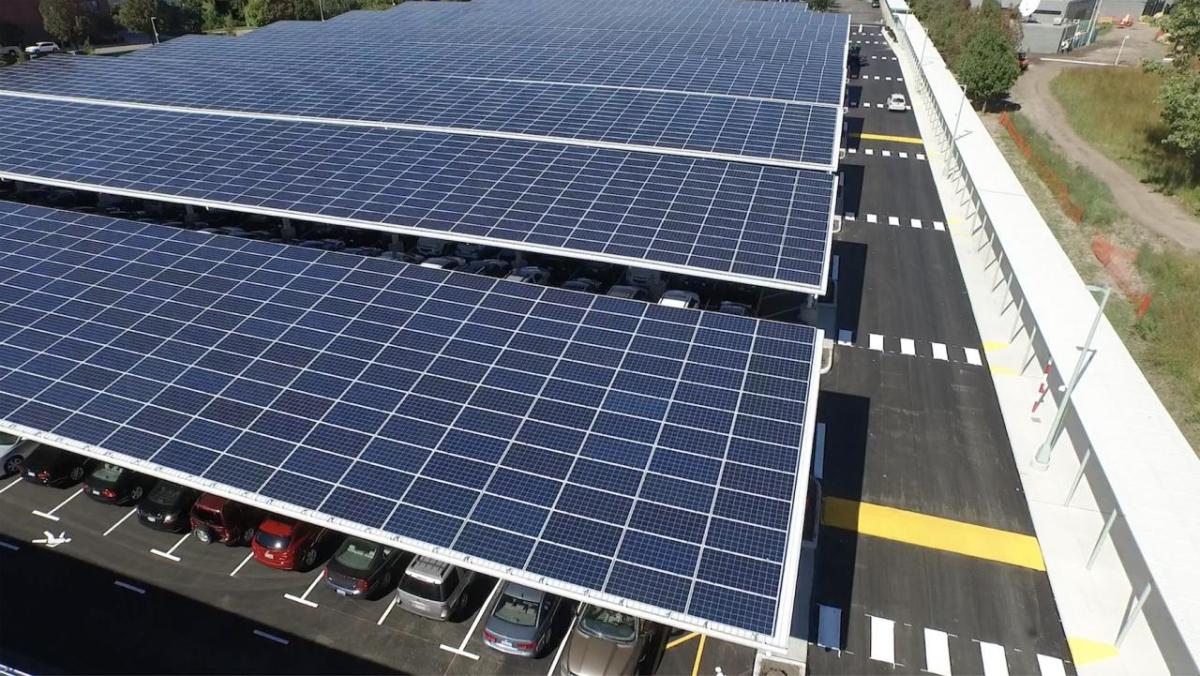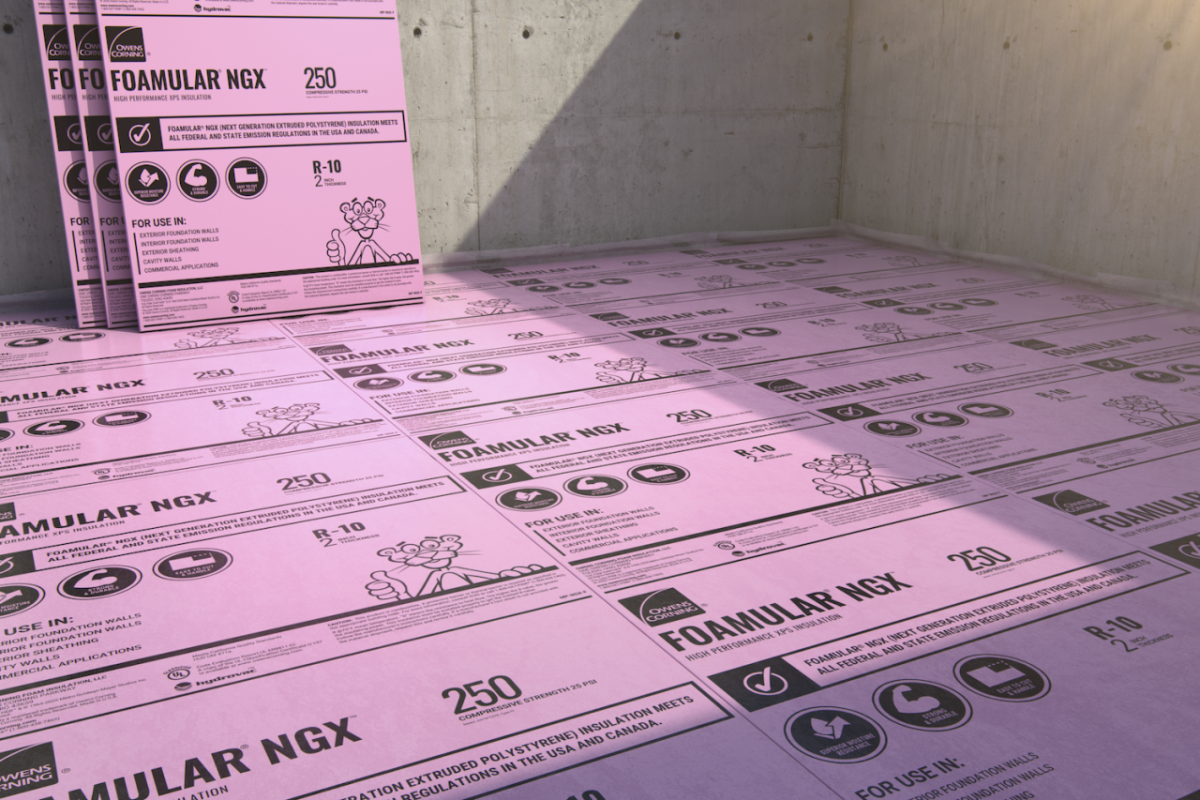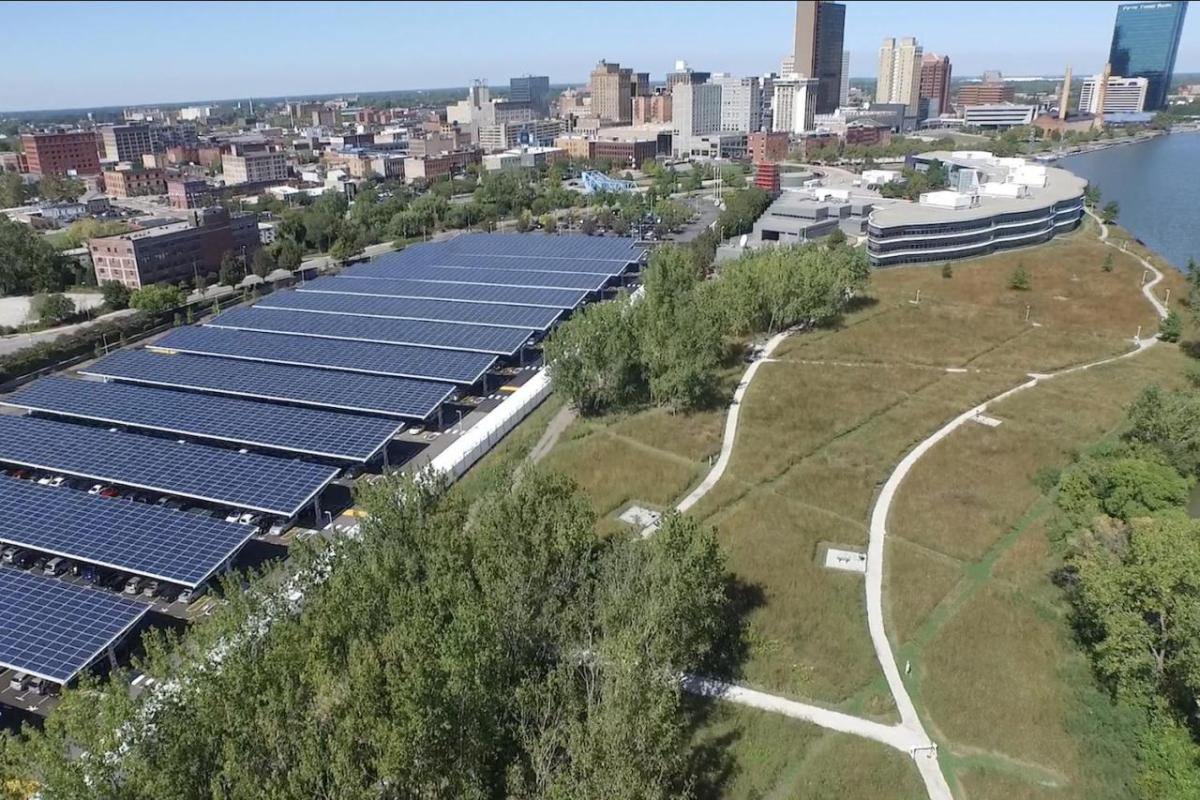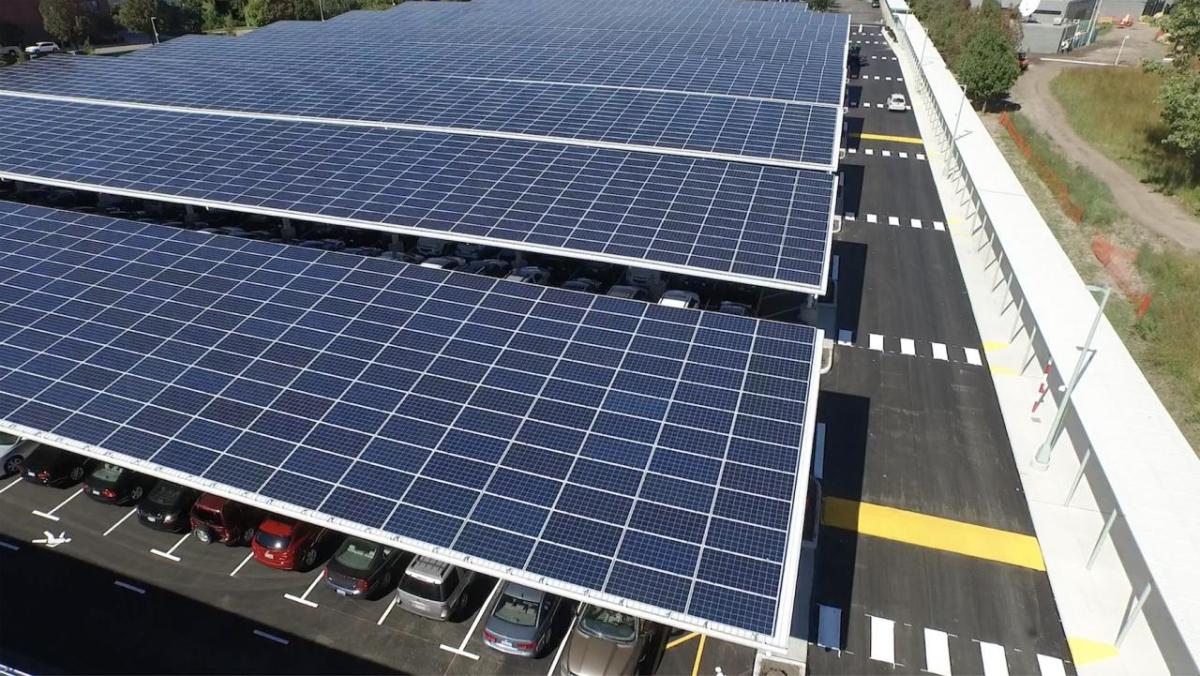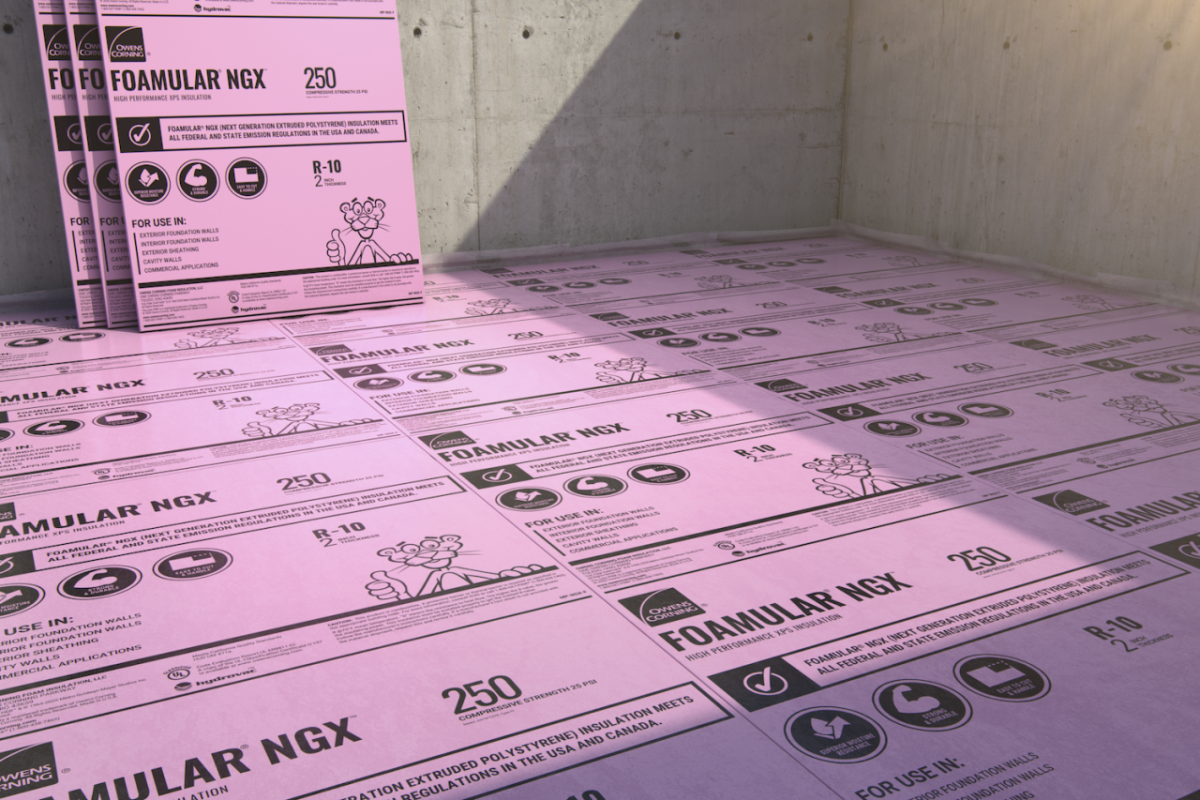 Owens Corning is in a unique position. While more than 60 percent of the company's revenues come from composites, insulation, and roofing products that help make homes and buildings energy efficient, the processes that create those products have historically generated their own significant greenhouse gas footprint.
Taking the position that manufacturers must step into a lead role in combating climate change, Owens Corning has committed to make dramatic reductions in greenhouse gas emissions by the end of the decade. Using 2018 as a base year, the company aims to halve direct emissions from its manufacturing operations (Scope 1), as well as emissions from the generation of the electricity it purchases (Scope 2), by 2030. It's also looking to cut value chain (Scope 3) emissions by 30 percent this decade.
The company has already made significant progress on those goals, having achieved a 22 percent reduction in Scope 1 and 2 emissions since 2018, according to its latest sustainability report. More than half (around 56 percent) of the electricity the company used in 2022 came from renewable sources, including wind, hydro, solar and geothermal energy.
"These results move the company closer to its goal of a 50 percent reduction in absolute Scope 1 and Scope 2 market-based GHG emissions by 2030," Owens Corning's director of sustainability, Julie Childers, told TriplePundit. "In the areas where there is room to do more, like Scope 3 emissions, we're making investments in our people and processes to unlock ideas and move in the right direction."
Moving renewable energy goals from ambition to implementation 
Owens Corning is now on its third-generation sustainability goals. Sourcing renewable energy and improving energy efficiency were central to all of those ambitions. And the company has come a long way in defining what that means in practice.
"Our last two sets of goals were designed to really understand how that electricity was generated," Childers said. "We built methodology in our databases to better track and drive to renewable sources." In 2015, the company invested in two large wind farms that now account for almost half of its electricity use in the U.S.
"As we moved into our third-generation goals, we set science-based targets for our greenhouse gas emissions and aligned a renewable electricity goal of 100 percent for the same period," Childers said. "This is an exciting time for us as we continue down this journey and expand our renewable electricity usage into other countries where we operate."
Overcoming challenges on the journey to lower emissions 
Of course, as with any corporate decarbonization journey, there will always be obstacles to overcome .
Making further progress on Scope 2 emissions, for example, will mean a complex process of transitioning to renewable sources across all of the global regions where Owens Corning does business.
"When you operate in 31 countries, it certainly adds a layer of complexity," Childers said. "But that complexity only affects how we get things done. We are united as a company in our mission and our goals."
Beyond sourcing more renewable electricity, the company is challenged to find new solutions — such as hydrogen and biogas — for glass melting processes that are currently dependent on fossil fuels. To further drive decarbonization in its composites business, Owens Corning joined 22 other companies in a collaborative project called H2GLASS that aims to develop ways to replace natural gas with hydrogen in glass manufacturing, Childers said.
When it comes to manufacturing insulation, Owens Corning is working to lower the global warming potential of the blowing agent blends used to create polystyrene foam. It's also pursuing circular innovations within its research and development portfolio to reduce emissions from input materials, Childers said.
Looking ahead 
Owens Corning aspires to have contracts in place covering 100 percent of its global enterprise electricity by 2025 and aims to have those contracts operational by 2030, Childers said. The company entered into a virtual power purchase agreement (VPPA) in Spain that is expected to come online in stages throughout 2023 and 2024, ultimately producing 223 gigawatt-hours of energy per year.
"This agreement, along with wind-driven VPPAs in Finland and Sweden, means that 100 percent of Owens Corning's European production sites and science and technology centers will be covered by contracts and VPPAs supplying guarantees of origin enabling renewable electricity," Childers said. "As we work to cut our greenhouse gas emissions in half, purchasing electricity only from renewable sources is essential. In addition, we must work to reduce emissions from our processes and improve energy efficiency."
Owens Corning has implemented more than 1,270 energy efficiency projects in its facilities around the world since 2006, Childers said, resulting in an estimated reduction of more than 1.47 million megawatt-hours per year.
"These projects include lighting retrofits, pump optimizations, heat recovery, insulation improvements and process optimizations," Childers explained. "In 2022, we implemented 12 projects, generating annual energy savings of over 17,000 megawatt-hours and reducing greenhouse gas emissions by over 4,400 metric tons per year."
Childers is optimistic that Owens Corning will achieve most of its goals in reducing greenhouse gas emissions and expanding the use of renewable energy.
"I am a part of a company whose commitment to sustainability is deep and unwavering," she said. "I'm surrounded by a team of mission-driven sustainability professionals who are amongst the best of the best, and our employees are working hard every day to bring our strategy to life and advancing our cause. We're making meaningful progress toward our 2030 goals."
This article series is sponsored by Owens Corning and produced by the TriplePundit editorial team.
Images courtesy of Owens Corning