Action Against Hunger Earns Highest Possible Charity Navigator Rating for 17th Consecutive Year
As Hunger Impacts 1 in 10 People Worldwide, Rating Helps Donors Identify the Most Trusted Nonprofits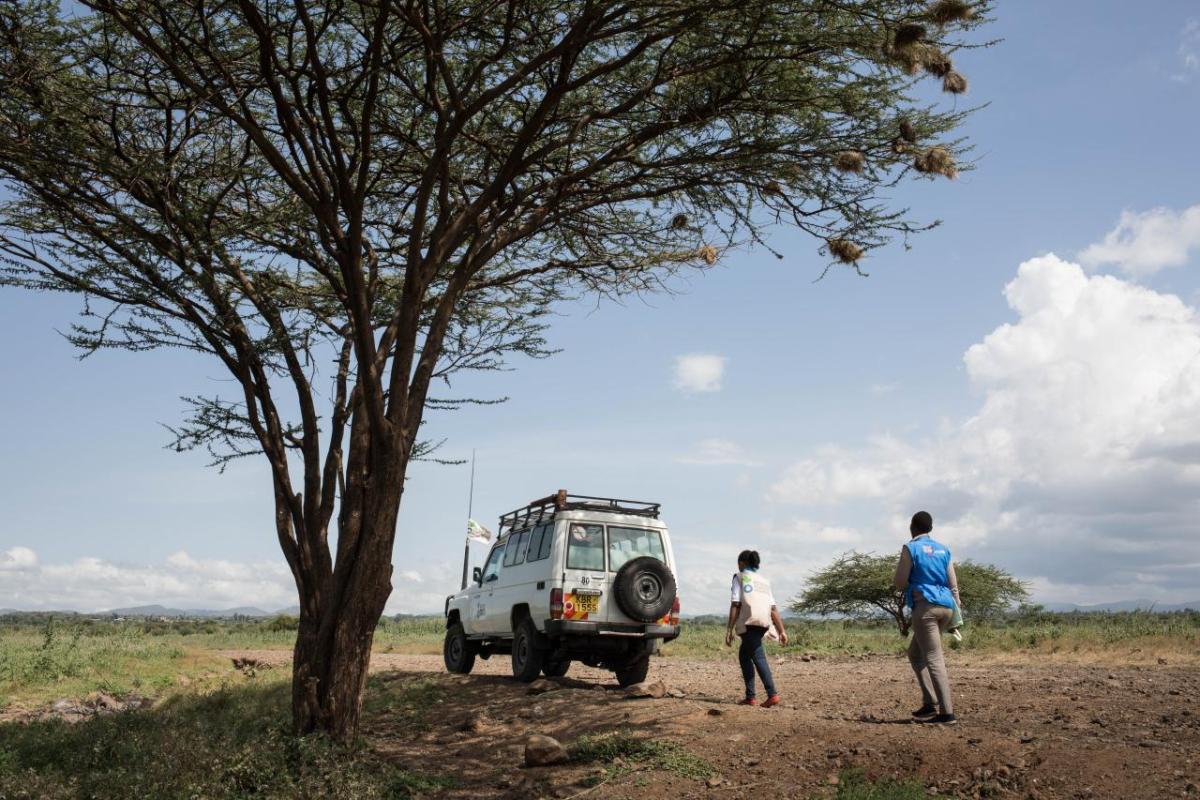 ©Lys Arango, Action Against Hunger, Kenya
September 28, 2023 /3BL/ - Action Against Hunger, a nonprofit leader in the global movement to end hunger, today announced it has received its 17th consecutive 4-star rating from Charity Navigator, America's largest independent charity evaluator. The rating once again designates Action Against Hunger as an official "Give with Confidence" charity, indicating that it uses its donations effectively.
The recognition comes as the number of people who need humanitarian assistance is rising. As many governments around the world cut foreign aid budgets, an Action Against Hunger analysis found that only 47% of hunger funding needs through the UN humanitarian system are met, leaving a 2023 hunger funding gap of 53%. It also found that countries experiencing the worst hunger crises subsequently received less funding for hunger programs than did countries with lower hunger rates. Action Against Hunger, with support from donors, aims to step in and fill these gaps and save lives.
"It is an honor to be recognized for the efficacy of our efforts to help the one in ten people around the world who go to bed hungry every night," said Dr. Charles E. Owubah, CEO, Action Against Hunger. "Our approach to addressing hunger can deliver co-benefits on other pressing issues such as health, the climate crisis, and gender equality, inspiring even more people to focus on hunger as a keystone issue. Recognition from Charity Navigator gives donors confidence that we will put their money to good use. And, we transparently report on the results of our work to end hunger for everyone, for good."
Charity Navigator analyzes nonprofit performance based on four key indicators: Impact & Results, Accountability & Finance, Culture & Community, and Leadership & Adaptability beacons.For every dollar donated to Action Against Hunger, 91 cents goes directly to its programs, which reach 28 million people each year.
"We are delighted to provide Action Against Hunger with third-party accreditation that validates their operational excellence," said Michael Thatcher, President and CEO of Charity Navigator. "The Four-Star Rating is the highest possible rating an organization can achieve. We are eager to see the good work that Action Against Hunger is able to accomplish in the years ahead."
Learn more at www.actionagainsthunger.org/
About Charity Navigator
A rating by Charity Navigator enables organizations to help more people turn their values, passions and beliefs into meaningful change and impact. Charity Navigator provides the data, ratings and advice that cut through the noise, making it easy to make informed choices that turn intent into action. Because whether it's money, time, expertise, information or material goods, there are more ways not just to believe, but to act.