Wesco Named One of America's Most Responsible Companies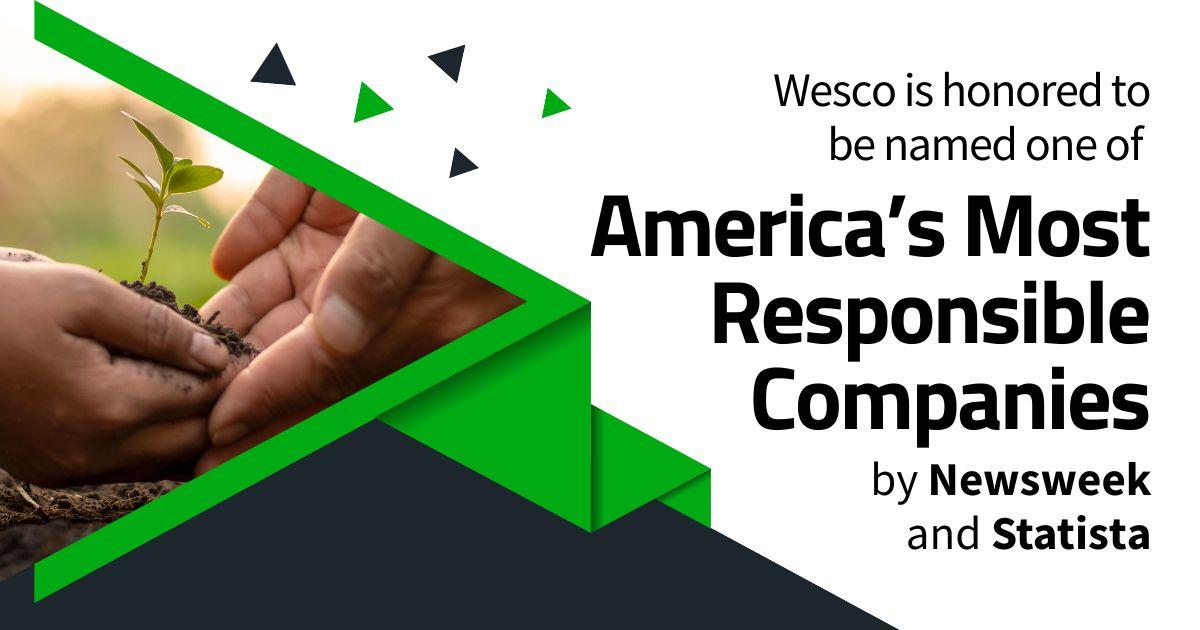 Wesco was recently named among America's Most Responsible Companies for 2023, presented by Newsweek and Statista. 
The partnership between the global research data firm Statista and Newsweek includes 500 of the U.S.'s largest public corporations. Read more about this honor here.
In addition, Wesco has also been named Investor's Business Daily 100 Best ESG Companies for 2022 and Capital Finance International's Best Sustainable Supply Chain Strategy U.S.
With our 100 years of operational excellence, Wesco is recognized as a premier distribution and supply chain services company with a history of success. We continuously evolve to address the needs and challenges of our customers, our suppliers, and the communities we serve.
 Our approach to sustainability is two-fold. We aim to: 
Minimize the environmental impacts of our own operations, and 
Assist our customers and suppliers with achieving their sustainability goals through the products and services we provide.
Environmental and social responsibility is integral to how we build, connect, power and protect our world. Learn more about Wesco's corporate sustainability initiatives here.