Wesco Named 2023 Best Company for Latinos To Work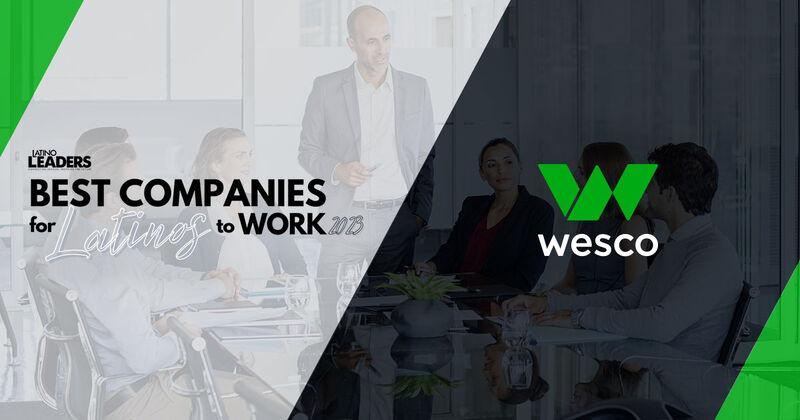 Originally published on Wesco.com
Thank you to Latino Leaders Magazine for naming Wesco as one of the best companies for Latinos to work. We celebrate the talent and accomplishments of our Latino team members, suppliers, and community members around the world.
Each year, Latino Leaders magazine compiles a list of best companies for Latinos, using such criteria as employee diversity, programs to recruit, promote and retain Latinos, ERG programs, and Latino representation in the boardroom and C-Suite level.
At Wesco, we are on a mission to build, connect, power and protect the world. To achieve this mission and have the largest impact, we must embrace the vast diversity of our team, our suppliers and our customers by creating inclusive products and environments. So, we are doing what it takes to infuse inclusion and diversity into every aspect of our business and won't stop until the impact is felt across the globe.
Learn about our commitment to creating an inclusive work environment for all employees here.