The U.S. Department of Veterans Affairs Selects T-Mobile As Primary Wireless Provider Through 2032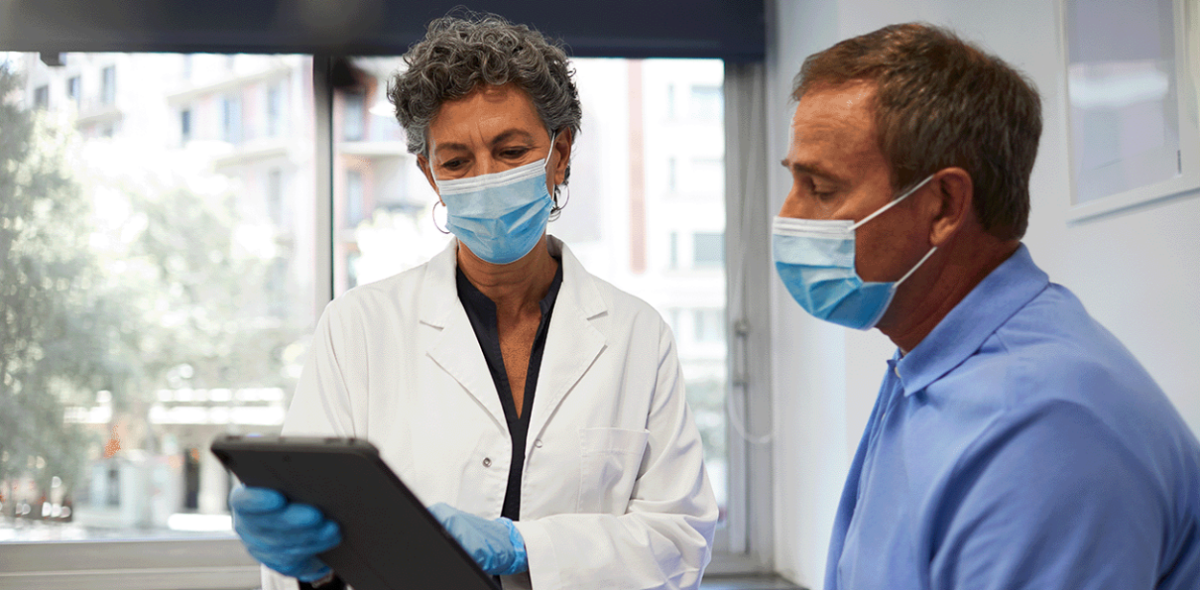 What's the news: After an extensive evaluation process, the U.S. Department of Veterans Affairs (VA) selected T-Mobile as its primary wireless provider. This extends T-Mobile's collaboration with the VA another nine years.
Why it matters: The VA operates the largest integrated healthcare system in the country and provides millions of veterans with access to health care.
Who it's for: Health care providers and support staff across all VA hospitals and the veterans they serve, plus government and business organizations that work with the VA.
BELLEVUE, Wash., April 24, 2023 /3BL Media/ - The U.S. Department of Veterans Affairs selected T-Mobile (NASDAQ: TMUS) as its primary wireless provider, recommitting to expanding healthcare for veterans across the country.
As part of the agreement, T-Mobile will deploy an estimated 50,000 wireless lines for VA healthcare professionals — including doctors, nurses, social workers and crisis hotline staff — so they can stay connected to the millions of veterans they serve. The contract also includes T-Mobile 5G Internet (Fixed Wireless Access) for broadband at the VA's Community-Based Outpatient Clinics (CBOCs), which provide primary and mental health care in rural areas.
As the VA's primary wireless provider, T-Mobile will be the link between VA healthcare providers and veterans — enabling critical medical support like telehealth visits and remote patient monitoring. Telehealth visits are utilized by one-third of all veterans who rely on the VA for medical care. And connected medical devices, such as remote patient monitors, aid in treating, monitoring, and diagnosing certain conditions.
"T-Mobile is honored to continue our work with the Department of Veterans Affairs, demonstrating our shared commitment to the brave men and women who have served, or are serving, our country," said Callie Field, President, T-Mobile Business Group. "The world of healthcare, and frankly, 5G, is evolving tremendously in the next decade, so we're thrilled to be on this journey to innovate alongside the VA."
T-Mobile has worked with the VA since 2018 to keep millions of veterans connected to health care resources. Looking to the future, T-Mobile and the VA will continue working together to implement emerging technologies, like the custom 5G network T-Mobile deployed for the Miami Veterans Affairs Healthcare System.
To learn more about T-Mobile's commitment to supporting veterans, visit: https://www.t-mobile.com/responsibility/community/military.
Follow T-Mobile's Official Twitter Newsroom @TMobileNews to stay up to date with the latest company news.
See 5G device, coverage, & access details at T-Mobile.com.
About T-Mobile 
T-Mobile US, Inc. (NASDAQ: TMUS) is America's supercharged Un-carrier, delivering an advanced 4G LTE and transformative nationwide 5G network that will offer reliable connectivity for all. T-Mobile's customers benefit from its unmatched combination of value and quality, unwavering obsession with offering them the best possible service experience and undisputable drive for disruption that creates competition and innovation in wireless and beyond. Based in Bellevue, Wash., T-Mobile provides services through its subsidiaries and operates its flagship brands, T-Mobile, Metro by T-Mobile and Sprint. For more information please visit: https://www.t-mobile.com.