Trombonist Turned Banker Finds Parallels Connecting With Audiences and Customers
Mark Salatino recently won the top award at the Consumer Bankers Association Executive Banking School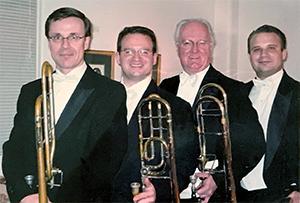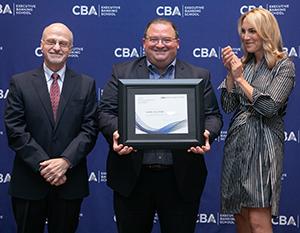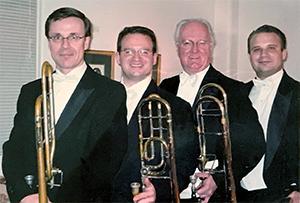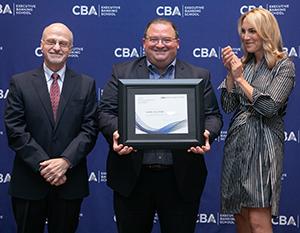 Originally published on U.S. Bank company blog
Before Mark Salatino was analyzing deposit trends and products for U.S. Bank, he was playing the trombone with the Rochester Philharmonic Orchestra in Rochester, New York.
"I got involved in negotiating orchestra contracts and that made me realize maybe I wanted to do something more analytical in my life," Salatino said, explaining his career shift after 14-years as a professional musician.
He said he didn't have any formal training that would have qualified him to negotiate contracts, but it was something he volunteered to do and liked it so much he decided to pursue a degree in finance, which led him to banking.
Today, Salatino is senior vice president, Product and Branch Enablement at U.S. Bank, where he's recently played a significant role in growing deposits by ensuring branch bankers have the tools and capabilities to meet customer needs during a time of fierce competition following a series of aggressive interest rate hikes that began last year.
Salatino moved to Minneapolis after starting his career at M&T Bank in Buffalo, New York.
"I traded less snow for more cold," he joked of the move, and added that despite how different being a banker and a trombonist might seem, he sees parallels between both.
"When you are performing music, you are trying to connect with an audience and make them appreciate the music you're performing and making sure they feel good about it," he said. "It's the same with banking; we are trying to connect with customers and make them feel really good about the relationship they have with U.S. Bank."
Relating to customers is also an emphasis at the Consumer Bankers Association Executive Banking School, a three-year program that recently wrapped its 72nd year training veteran bankers. Salatino not only graduated from the program while also working full-time, but he won the program's top award, named after Tem Wooldridge, a former faculty member and awarded to a student who demonstrates outstanding academic performance, high integrity and a strong work ethic.
Jill Enabnit, senior vice president and Head of Product Wholesale and Channel Enablement for U.S. Bank, won the award in 2013 and is now a faculty member with the program.
"If we can serve our customers with empathy, that is critical because we need to be able to put ourselves in their shoes. In going through the program, that is a focus constantly through all three years," Salatino said.
The program, which has 43 participating institutions and 350 students, is held on the campus of Furman University in Greenville, South Carolina, and brings together bankers from all over the country to participate in small-group learning and takes a top-down approach, with the curriculum providing different perspectives within a bank, including the head of retail banking, chief financial officer, chief risk officer and CEO.
"It teaches leadership in a supercharged way," said Salatino, who added that working with bankers from different institutions, geographies and in different roles who he had never met before helped foster those leadership skills.
The program is also an investment by the banks who send their bankers there. The bankers, meanwhile, take time away from their families to attend over the three years and do intersession projects, which Salatino said were big undertakings, spending roughly 50 to 100 hours on each project.
"This is a big investment, but it's a smart one" said Arijit Roy, head of consumer segment and solutions at U.S. Bank. "Learning and development activities are key to our success, and having colleagues who are building leadership skills and learning, while representing the bank, is a terrific embodiment of powering human potential."
"Congratulations to Mark on his hard work and to all our bankers that graduated this year," Roy said, noting that U.S. Bank had 13 bankers in this year's graduating class.
Salatino said he was grateful for the opportunity and brought it back to the customer.
"Empathetic leaders are the best leaders in my opinion, and that's how we serve our customers, with empathy," he said.