Timberland's Race to End Waste with Timberloop Program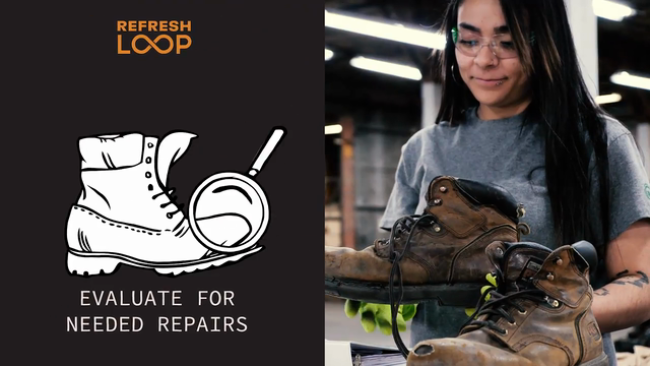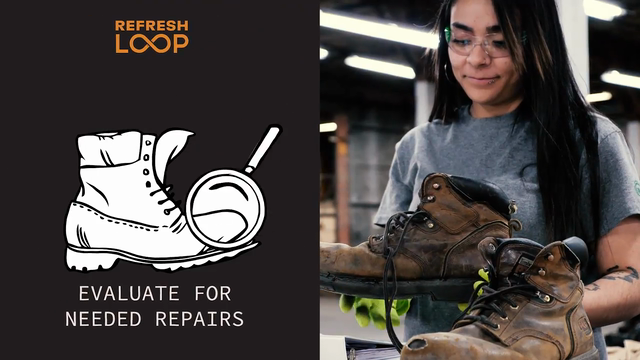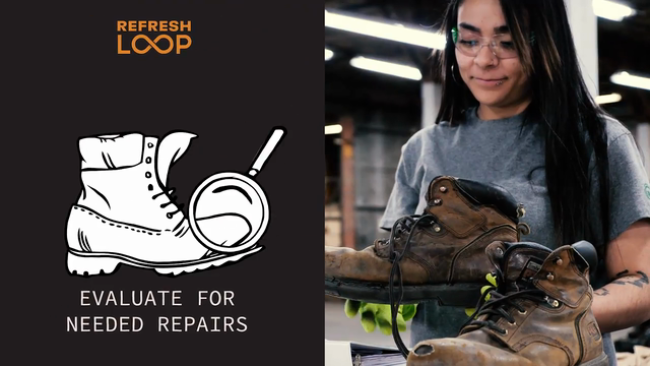 Introducing Timberloop™, our circular design platform taking back worn items and giving them new life. It is our goal that by 2030, 100% of our products are designed for circularity and Timberloop™ will help us get there.​ ​ How it works:​ Drop off used Timberland footwear, apparel and accessories at any Timberland store, or download a free shipping label from our website.​ ​ Once the old gear is received, we'll evaluate it and give it a new life in one of two ways:​   1. Disassemble and recycle the materials into new Timberland products​
2. Repair and refresh to resell in the future​ ​   Join our race to end waste.​ For more information visit
timberland.com/timberloop​
  Subscribe to
Timberland
!   CONNECT WITH TIMBERLAND Web:
http://bit.ly/TimberlandWebsite
Facebook:
http://bit.ly/TimberlandFacebookPage
Instagram:
http://bit.ly/TimberlandIG
Twitter:
http://bit.ly/TimberlandTW
About Timberland
Timberland is a global outdoor and work inspired brand on a mission to inspire and equip a new generation to step outside, work hard together and move the world forward. Based in Stratham, New Hampshire, Timberland also has international headquarters in Switzerland and Shanghai. Best known for its original yellow work boot introduced in 1973 to take on the harsh elements of New England, Timberland today offers a full range of footwear, apparel and accessories made with eco-conscious innovation for people who share the brand's passion for enjoying – and protecting – Nature.
At the heart of the Timberland® brand is a vision for a more green and equitable future. This comes to life through a decades-long commitment to make products responsibly, protect the outdoors, and strengthen communities around the world. The brand has committed to plant 50 million trees worldwide by 2025 and has a bold vision for its products to have a net positive impact on Nature by 2030, giving back more than they take. To share in Timberland's mission, visit a Timberland® store, timberland.com or follow @timberland or @timberlandpro. Timberland is a VF Corporation brand.