Timberland Gives Worn Items a New Life Through Timberloop™ Take-Back Program
Global program launches in U.S. stores and online today; Helps keep products out of landfills, reducing waste and impact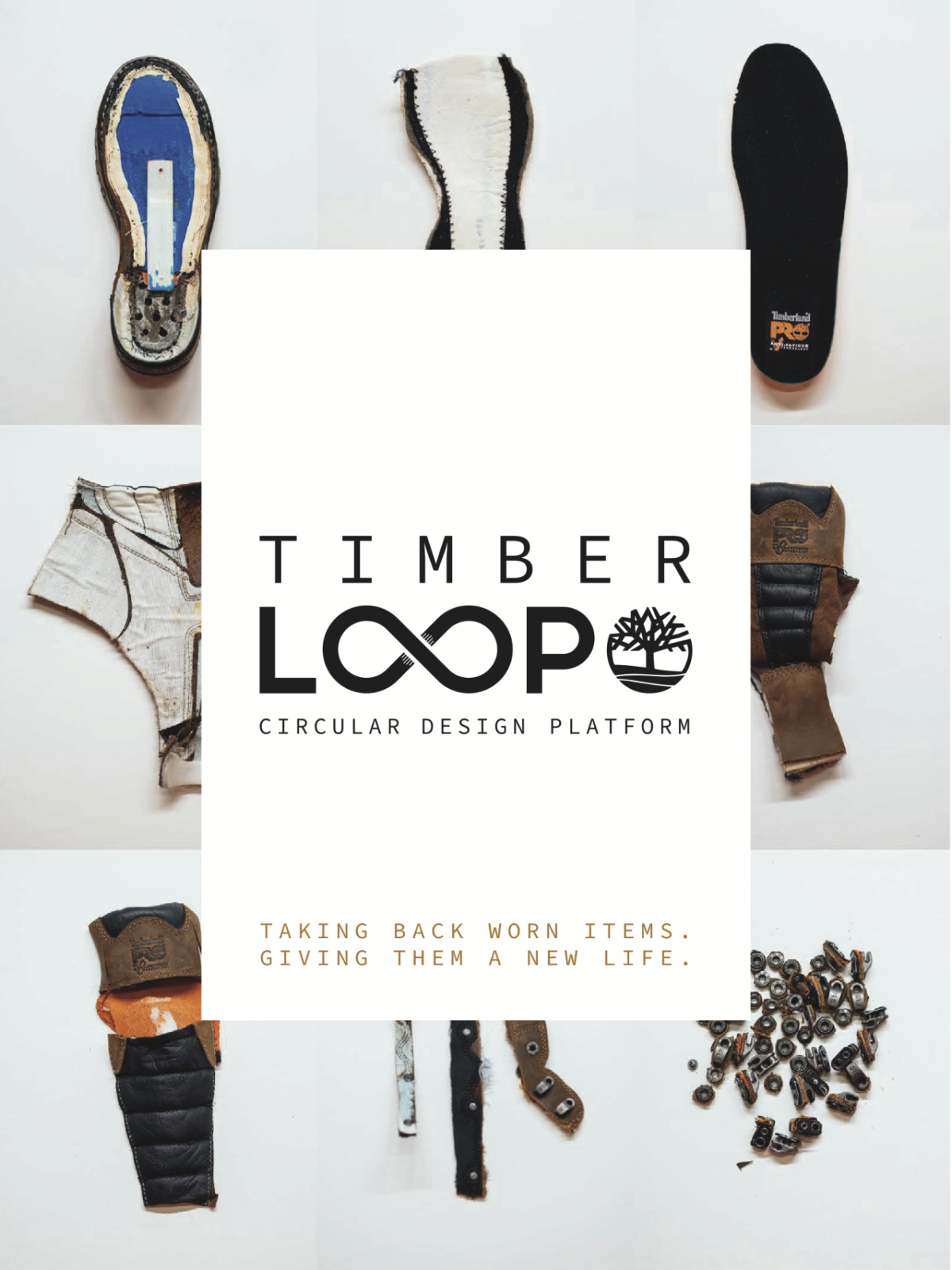 STRATHAM, N.H., January 10, 2022 /3BL Media/ – Starting today, Timberland's new Timberloop™ product take-back program will be available both online and in stores across the United States. Through this program, consumers are encouraged to return any used Timberland® footwear, clothing, or accessories so they can be given a new life. Returned products will either be disassembled and some parts will be reused, recycled/upcycled into new products, or refurbished for sale on a dedicated web site launching later this spring. 
The Timberloop™ program enables Timberland and its community to work together to "close the loop," keeping products and materials in circulation for as long as possible. Disassembling used products and putting materials back into their respective recycling streams translates into reduced waste and environmental impact. Timberland aims for 100% of its products to be designed for full circularity by 2030.
"Timberland® products are already designed to be durable and long-lasting, and I love the idea of extending that even further with a second life outside the landfill," says Susie Mulder, global brand president for Timberland. "With the growing awareness of environmental issues and personal consumption choices, I believe our community will be as excited about the Timberloop™ program as we are. This is a huge step as we work toward our vision of a more equitable and green future." 
Clearly marked donation boxes will be installed in each full price and outlet Timberland® store, complemented by a convenient digital ship-from-home option. For the digital option, simply visit timberland.com/timberloop, print the free shipping label, and mail back your worn products to begin their recycling journey. Beyond helping preserve the planet, participants in the Timberloop™ program will receive a 10% discount toward their next purchase.
This Earth Day (April 22), the brand will also unveil the Timberloop™ Trekker City Hiker, its latest eco-innovation specifically designed for circularity. Along with sneaker-like comfort and a progressive outdoor look, this city hiker features a unique sole construction whereby the outsoles can be easily removed and disassembled for recycling through the Timberloop™ platform.
The Timberloop™ take-back program, which will roll out next in EMEA and APAC, helps fuel Timberland's bold vision for its products to have a net positive impact on nature by 2030, specifically through 100% circular design (supported by the take-back program) and 100% regeneratively sourced natural materials. 
For more information about Timberland's commitment to a more equitable and green future, visit the brand's Responsibility Site.
About Timberland
Timberland is a global outdoor and work inspired brand on a mission to inspire and equip a new generation to step outside, work hard together and move the world forward. Based in Stratham, New Hampshire, Timberland also has international headquarters in Switzerland and Shanghai. Best known for its original yellow work boot introduced in 1973 to take on the harsh elements of New England, Timberland today offers a full range of footwear, apparel and accessories made with eco-conscious innovation for people who share the brand's passion for enjoying – and protecting – Nature.
At the heart of the Timberland® brand is a vision for a more green and equitable future. This comes to life through a decades-long commitment to make products responsibly, protect the outdoors, and strengthen communities around the world. The brand has committed to plant 50 million trees worldwide by 2025 and has a bold vision for its products to have a net positive impact on Nature by 2030, giving back more than they take. To share in Timberland's mission, visit a Timberland® store, timberland.com or follow @timberland or @timberlandpro. Timberland is a VF Corporation brand.