Timberland Brings Greenstride™ Eco-innovation to FW21 Boots
Waterproof, lightweight, naturally comfortable boots are ready for anything. New campaign spotlights artists and visionaries who are moving the world forward.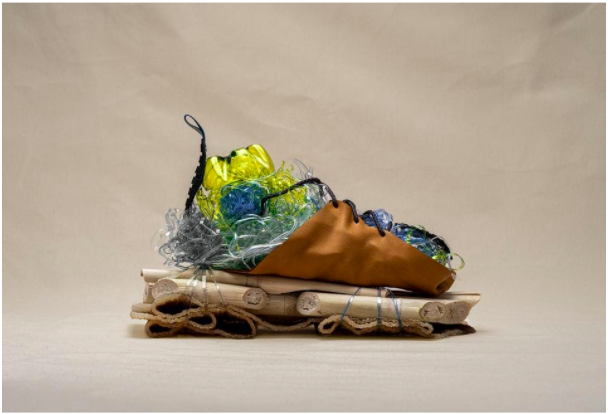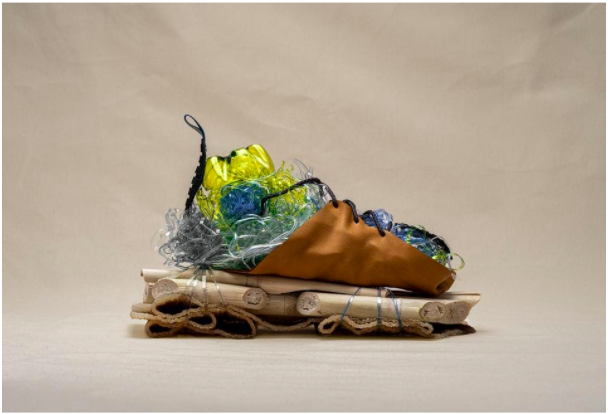 Originally published on September 23, 2021
STRATHAM, N.H. /3BL Media/ – Timberland is on a mission to inspire and equip a new generation to step outside and move the world forward. For FW21, the brand furthers its commitment to a greener future by bringing one of its most eco-conscious and comfortable experiences ever to boots. These new styles, featuring Timberland's proprietary GreenStride™ innovation, launch worldwide today.
GreenStride™ soles are naturally lightweight and comfortable; they are made from a 75% combination of renewable sugar cane and responsibly sourced rubber, offering cushion and rebound with every step. And now they come in boots – waterproof boots, designed for anything nature throws your way. New styles for FW21 include: GreenStride™ Solar Ridge Waterproof Hikers, GreenStride™ TBL® Originals Ultra Waterproof Boots and GreenStride™ Edge 6-Inch Waterproof Boots for men; and GreenStride™ Ray City 6-Inch Waterproof Boots and GreenStride™ Edge 6-Inch Waterproof Boots for women.
"We're excited to debut our GreenStride™ eco-innovation in boots, which have been the heart and soul of the Timberland® brand for decades," said Chris McGrath, vice president of global footwear design for Timberland. "Our designers worked tirelessly on these progressive new styles that are built to perform in the outdoors, from the city to the trail and back again. They're lightweight, waterproof and ready for anything."
To support the launch, Timberland today activates a global, digital-first campaign that celebrates the brand's long heritage of innovation and boot making. GreenStride™ boots take center stage in the campaign through striking imagery, one-of-a-kind materiality sculptures, video vignettes and digital animations that bring product benefits to life. The campaign is shared through the voices of global changemakers who step outside and work every day toward a greener and more equitable future.
The overarching message reinforces how you are "Ready for Anything" in Timberland® GreenStride™ boots.
"When people think of boot culture, they think of Timberland," said Drieke Leenknegt, global vice president of marketing for Timberland. "With this campaign, we celebrate our latest boot innovation through highly visual, even artistic creative that inspires 'Adventurous Doers' to pull on their GreenStride™ boots and get outside. To bring it all to life, we've given a platform to the game changers of today, who take steps every day to move their communities, and the world, forward."
The full 360° GreenStride™ campaign, created in partnership with agencies Industry and ICNCLST, launches worldwide today across all channels. Global changemakers highlighted in the campaign include:
Sophia Li: Chinese-American multimedia journalist, film director and co-host of the new show, All of the Above. She is a storyteller and climate optimist who is rewiring how we think about climate.

Jon Gray: Cofounder of the creative & culinary collective Ghetto Gastro working at the intersection of food, culture, and The Bronx experience to help show others nature's greatness.

Flock Together: London-based birdwatching collective working to address the underrepresentation of People of Color in the outdoors and educating young people about the benefits nature can offer.

Rickey Y Kim (aka RYK): Los Angeles-based methodical creative who aims to evoke the heart of things to discover the "why." His work spans music to fashion to publishing.

Olivia Rose: Artist and designer who describes herself as a Botanical Sculptor, inspired by what grows naturally in un-natural environments.
GreenStride™ boots will be available at Timberland® specialty stores, wholesale accounts and timberland.com beginning today with the launch of the GreenStride™ Solar Ridge, followed by the other styles in October. For more information about Timberland's commitment to make products responsibly, protect the outdoors, and strengthen communities around the world, visit the brand's responsibility site.
About Timberland
Timberland is a global outdoor work and lifestyle brand that's on a mission to equip and inspire a new generation to step outside and move the world forward. Based in Stratham, New Hampshire, Timberland also has international headquarters in Switzerland and Shanghai. Best known for its original yellow work boot introduced in 1973 to take on the harsh elements of New England, Timberland today offers a full range of footwear, apparel and accessories made with eco-conscious innovation for people who share the brand's passion for enjoying – and protecting – Nature.
At the heart of the Timberland® brand is the core belief that a greener future is a better future. This comes to life through a decades-long commitment to make products responsibly, protect the outdoors, and strengthen communities around the world. The brand has committed to plant 50 million trees worldwide by 2025 and has a bold vision for its products to have a net positive impact on Nature by 2030, giving back more than they take. To share in Timberland's mission to step outside, work together and move the world forward, visit a Timberland® store, timberland.com or follow @timberland or @timberlandpro. Timberland is a VF Corporation brand.