Three NGOs for Safer Roads Win the FedEx Road Safety Award
Award highlights NGOs' commitment and advocacy for road safety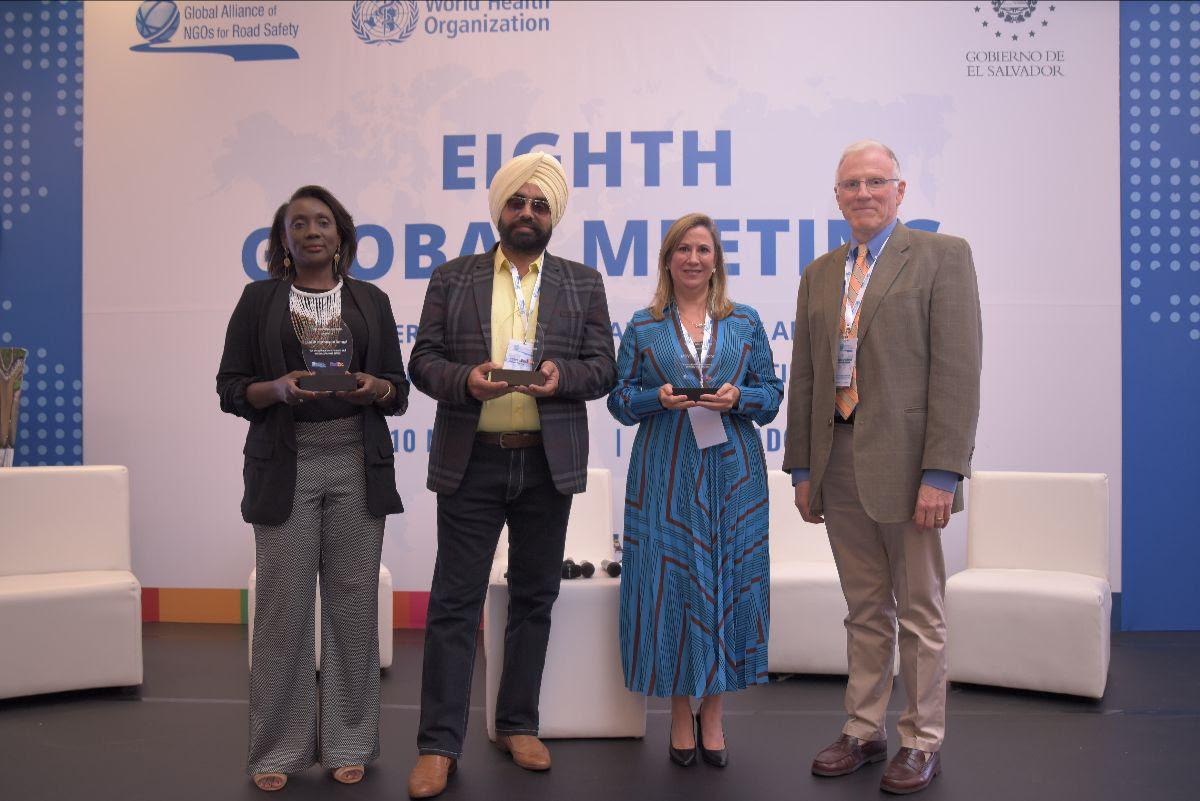 SAN SALVADOR, El Salvador, March 15, 2023 /3BL Media/ - Three NGO members of the Global Alliance of NGOs for Road Safety (the Alliance) have been awarded the FedEx Road Safety Award for their outstanding commitment to road safety and the NGO community, growth, and advocacy for evidence-based interventions that contribute to reducing road deaths and injuries by 50% by 2030. The awards were presented at the Eighth Global Meeting of Nongovernmental Organizations Advocating for Road Safety and Road Victims (Global Meeting) in San Salvador, El Salvador. 

The three FedEx Award winners are:
MOVES has demonstrated commitment to the Alliance by facilitating the Global Meeting, utilizing its time, energy, and contacts to make the meeting a success. MOVES' advocacy connects road safety issues to gender through its work to ensure safe public transport for women.
Avoid Accident has demonstrated exceptional growth. By taking advantage of Alliance offerings, including the Alliance Advocate Program, Alliance Incubator, and campaigns, Avoid Accident has strengthened its advocacy for evidence-based interventions, in particular, 25 and 30 km/h zones, and built coalitions and partnerships among Alliance NGOs in India.
LASER International, Senegal
Sustained advocacy for evidence-based action paid off for LASER International in 2022, when a bill for 30 km/h zones around schools was passed through parliament. The NGO leveraged the #Love30 campaign and the Alliance Incubator Programs to push its advocacy further. LASER International has been an instrumental force in the Africa Chapter and among francophone Alliance members. 

Shane O'Connor, Communications Advisor, FedEx, said, "We are delighted to present the FedEx Awards to three outstanding NGOs that show how grassroots civil society organizations are making an impact. Their work is making people safer and communities more sustainable." 

Lotte Brondum, Executive Director, the Alliance, said, "We congratulate our FedEx Award winners, each of whom exemplify the values of the Alliance, through their commitment to growth, to advocacy based on evidence of what works to save lives, and to the Alliance NGO community. We thank FedEx for enabling our NGOs to flourish and grow, through their far-reaching support since 2015."