Things to Consider Before Buying a Home During COVID-19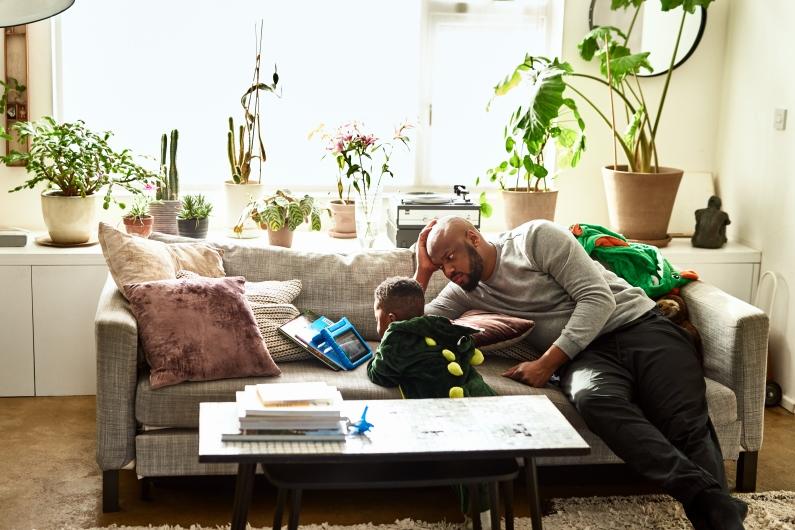 If owning your own home has always been on your bucket list, waiting until the current COVID-19 pandemic is over—if that ever happens completely—can be frustrating. While people are still buying—U.S. sales of new, single-family homes in April 2020 were slightly higher (by 0.6%) than March numbers, according to the Commerce Department—they might not be buying as frequently as in previous years.
Although it is possible to purchase a home right now, there are a number of new considerations to take into account, both financially and logistically. Before putting together your own home-buying plan, think about how some of the following might have changed over the past few months.
How Will You Finance a New Home?
Although questions about our health and how COVID-19 will impact us physically have loomed over the past few months, financial concerns from layoffs, furloughs and a plummeting stock market have caused concern, too. While it's true that interest rates are at historic lows, there are a few financial questions to ask yourself before jumping in:
Is Your Job Stable?
No matter how much your heart is set on a new home, if you've recently been laid off or furloughed—or if you've had to take a significant pay cut—it might not be the best time for you to buy a home. Waiting until things become more stable with your paycheck could provide peace of mind and better mortgage product options.
Have You Dipped Into Your Savings?
If you've had to dig into your savings for any reason over the past few months, you might want to hold off on buying a home. A loss in savings could mean putting less down as a deposit on a new home—which could mean you'll need to pay for private mortgage insurance, which most lenders require if you put down less than 20% of a home's value. Remember, too, that a new home often comes with additional expenses, like increased utility and electric bills.
How Have Mortgage Qualifications Changed?
Lower interest rates may mean lower payments after you move into a home, but there's only so much you can do right now when it comes to qualifying for a mortgage. In the wake of financial uncertainty, some lenders have started setting more strict criteria for mortgages. This means that, if you have a lower credit score or can put down only a small amount for a down payment, you may find it more difficult to get a mortgage.
Is Now the Right Time to Sell Your Current Place?
If you already own a home and are looking to upgrade, whether or not now is the right time to sell is another factor to consider. The answer will depend on several items, most significantly the market trends in your area, so you might want to consult with a real estate agent and do some research before you decide. Remember that, just because you might not have been financially impacted by COVID-19, many other people have. This could mean a smaller buying pool—and lower prices—from a seller's standpoint.
Logistics of Buying a Home
Buying a home has, in the past, required a lot of contact—looking at homes, meeting with your agent, asking current owners questions, meeting with inspectors, etc. As the way we come into contact with one another has drastically changed over the past few months, this is another important area to become familiar with if you're hoping to buy.
How Will Social Distancing Affect Your Experience?
Government recommendations for social distancing—and how real estate factors into "essential business"—differ by state, county and city, so you'll want to understand what the laws are in your area before moving forward. This will determine whether or not you can see homes in person, who can be with you while doing so and what the closing process might look like. Most states still don't allow open houses, which means real estate agents are relying more on virtual tours and other online options.
What Shifts in Buying Procedures Can You Expect?
Besides changes to home visits, you also can expect there to be differences in what happens after you put in an offer on a home. For example, buyers and their agents are traditionally allowed to be present during a home inspection, but, in the wake of COVID-19, most home inspectors are performing these on their own, then sending photos and videos of their findings.
What Clauses Specific to the Coronavirus Should You Know About?
Before the pandemic, the process of buying a home was marked by strict deadlines. These days, agents for buyers and sellers are apt to include coronavirus clauses in the contract that provide leeway in case certain things, such as inspections and appraisals, can't happen as quickly as they normally would.
Besides the financial and logistical questions, it's also important to weigh your emotional state before jumping into buying a home now. Emotions are running high, and stress levels even higher. The home-buying process can add another layer of complication to an already fraught time. However, if you feel prepared—both financially and emotionally—to move into this phase of your life, then now could be a great time to buy, so long as you stay informed and follow the appropriate safety protocols for your area.
Talk to your real estate agent about what the process might look like in your location for home-buying right now, and a Fifth Third representative is always available to answer any financial questions you might have.