Renewable Solutions Roadmap: Industrial Packaging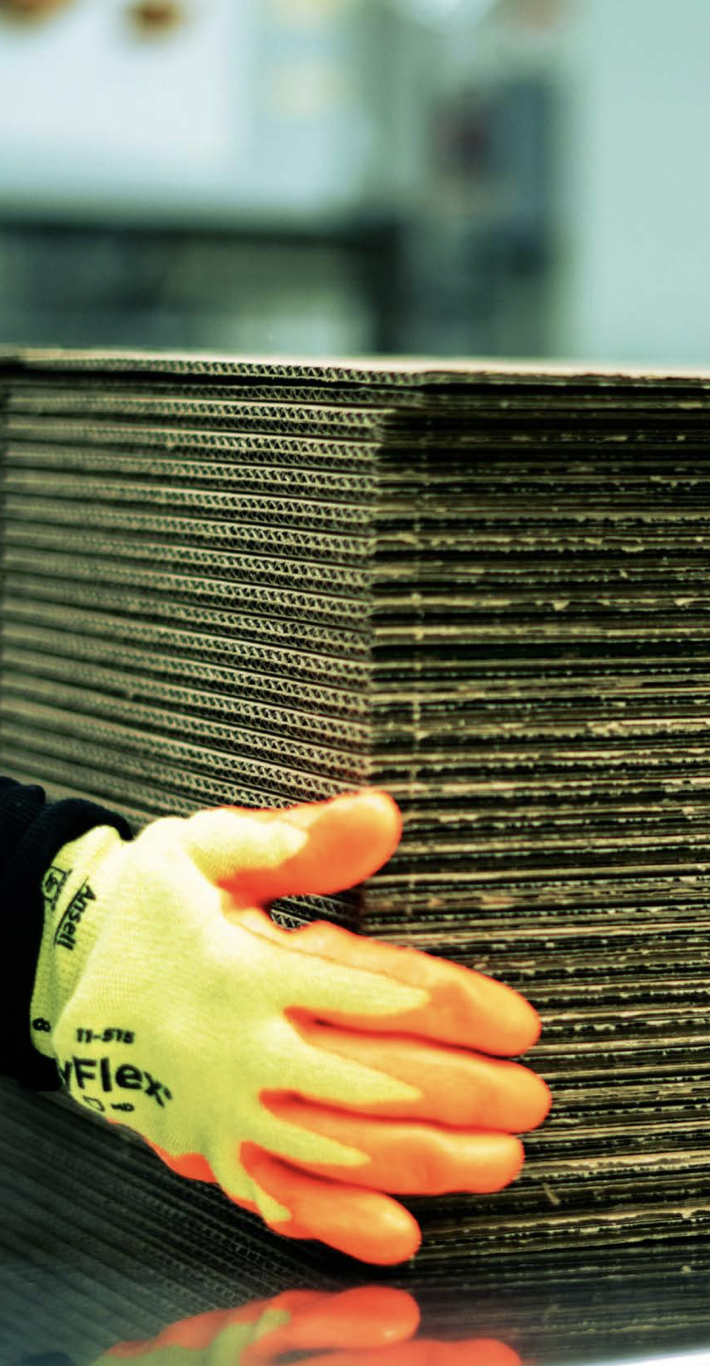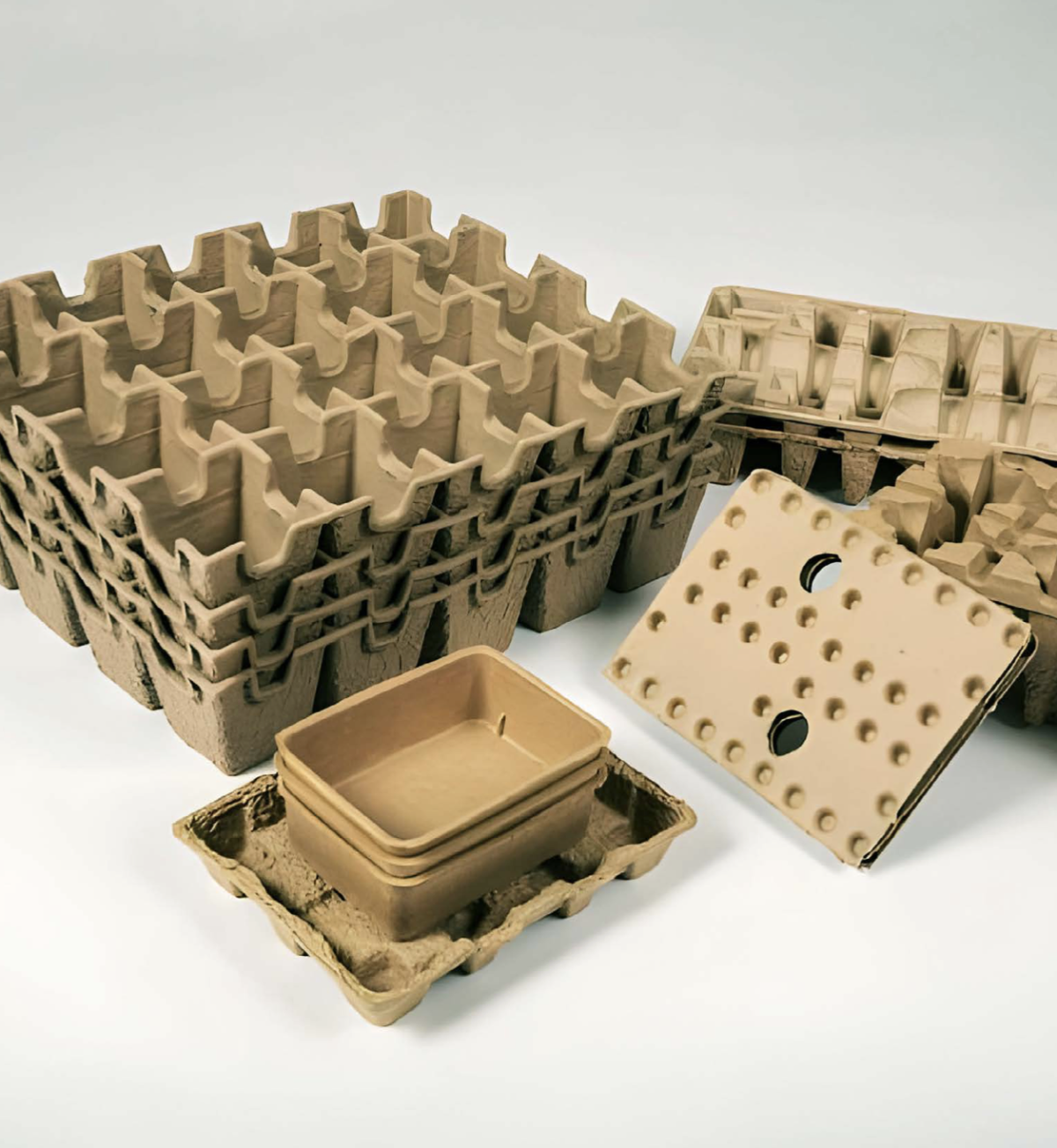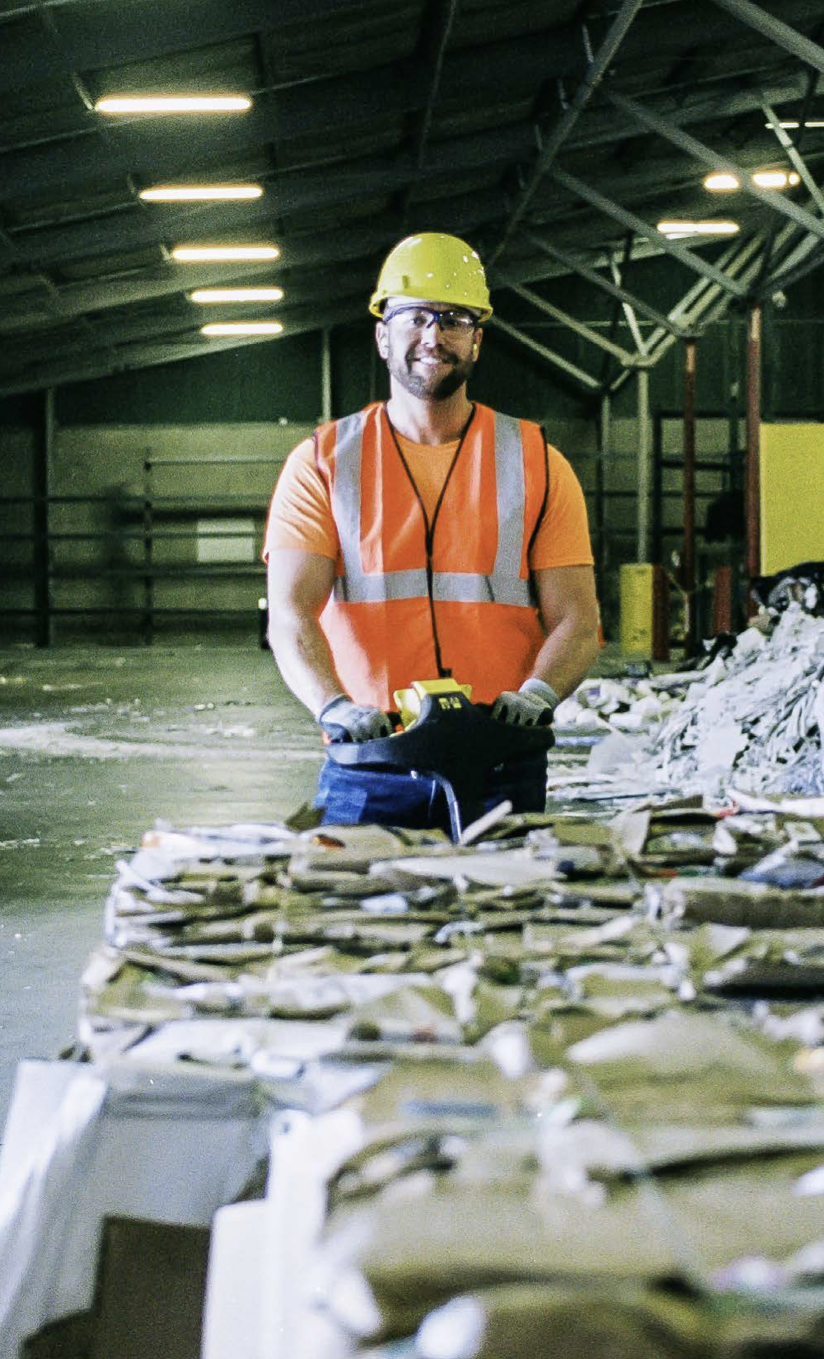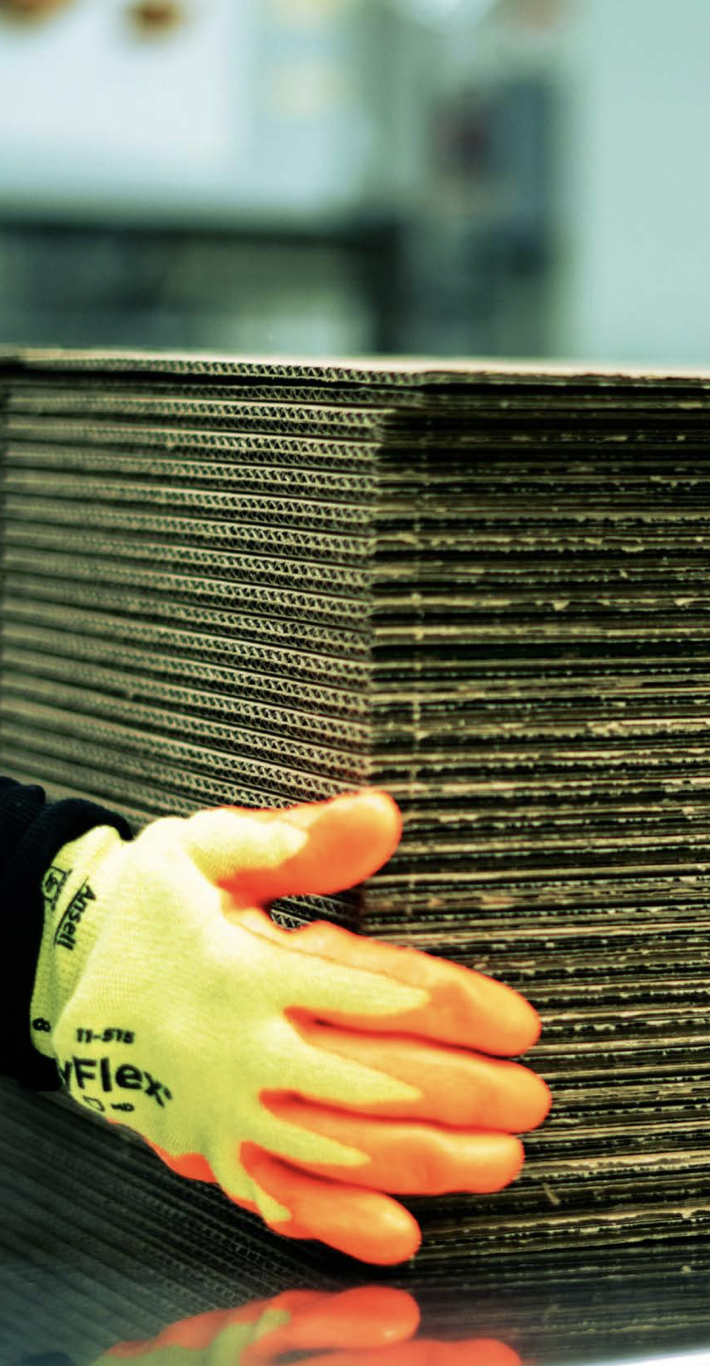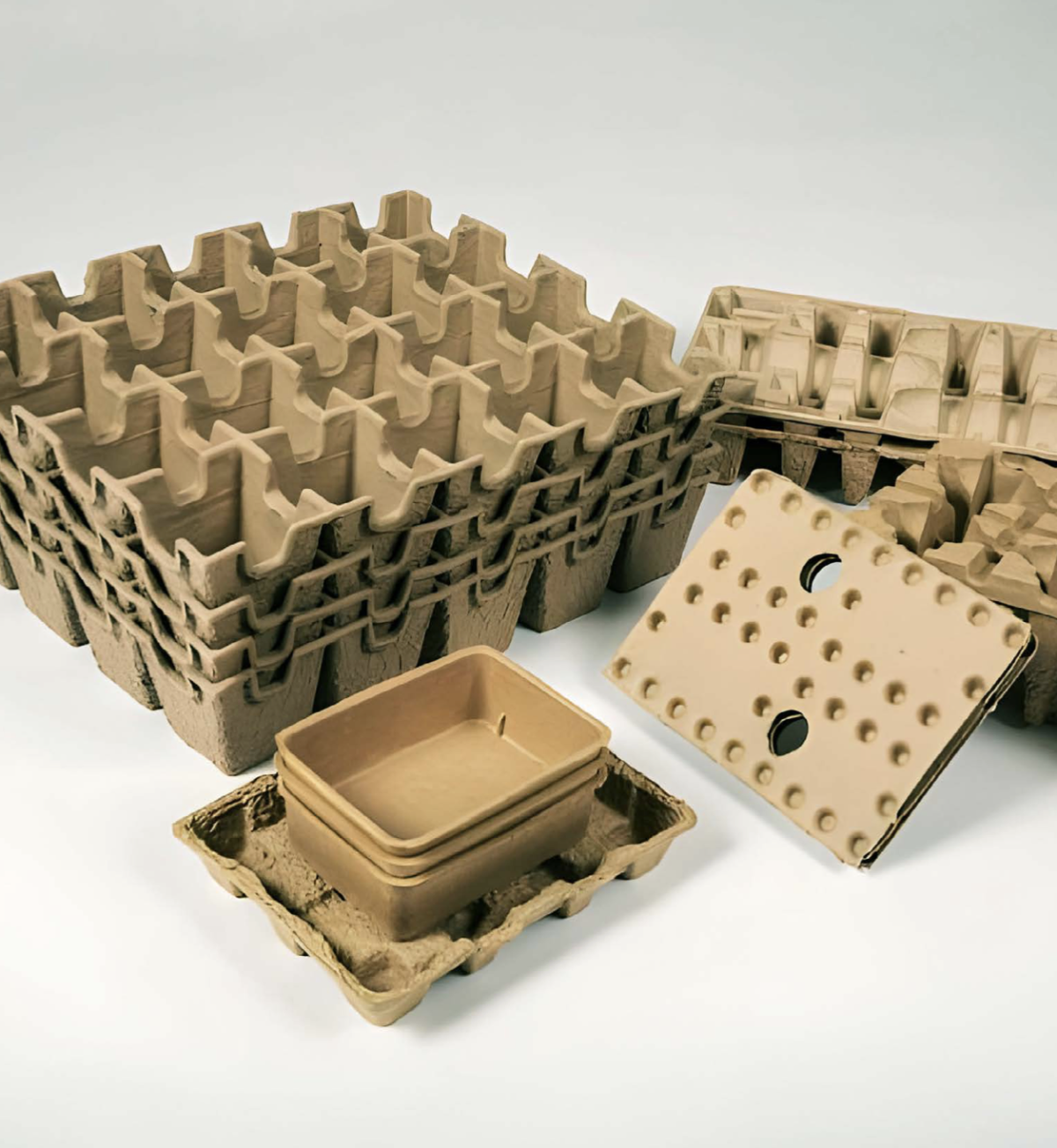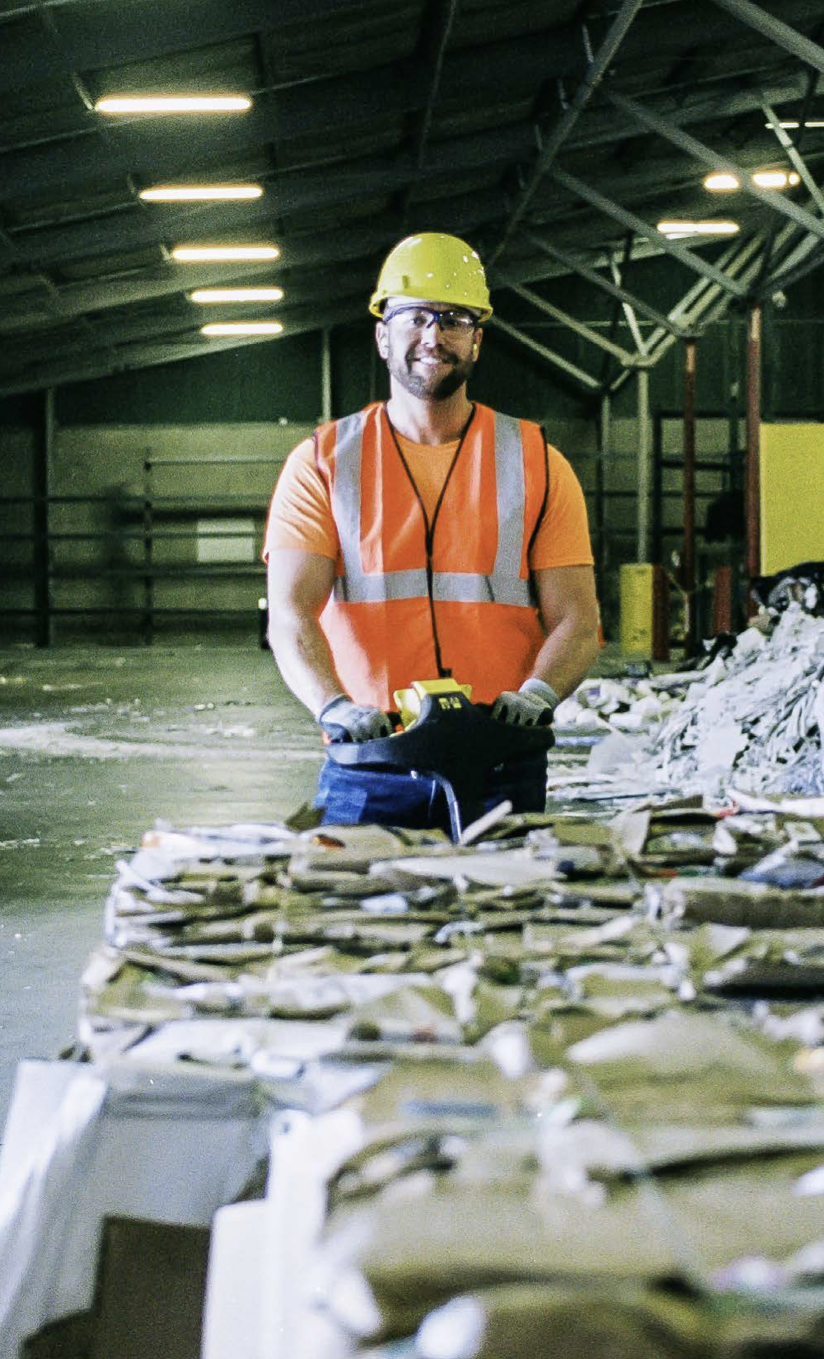 Originally published in International Paper's 2022 Sustainability Report
Achieve improvements through innovation and redesign, material replacement and reduction, and recycling in North America and recovery in five key ways:
1. Achieve 100% recyclability of all manufactured packaging products
Focus areas:
Ensure all packaging and containerboard products are 100% recyclable (93.5% of corrugate packaging is recyclable in 2022)
Replace non-recyclable coatings with recyclable alternatives
Progress Highlight:
ClimaShield® barriers are a unique line of FBA-certified recyclable and repulpable coatings that replaces non- recyclable wax coatings and works with all existing equipment, processes and packaging systems. ClimaShield® provides all the benefits of wax coatings — resistance to water, grease, chemical and mold — while providing an end-of-life solution for recovery, as the boxes can be recycled.
2. Integrate circularity considerations into key business checkpoints
Focus areas:
Ensure sustainability considerations are included across business processes such as asset design, capital process, business strategy, innovation and product development
Progress Highlight:
To connect renewable solutions with sustainable manufacturing:
We piloted a "Vision 2030: Sustainability in Manufacturing" educational webinar to engage containerboard mill employees on our sustainability strategy, how it impacts our business and how to become more involved in advancing our sustainability goals
Sustainability leaders met with mill engineers and business leaders to align on the critical role our mills play in driving progress toward our renewable solutions goals, and highlighted examples of ongoing and future mill projects with sustainability impacts
3. Track product sustainability impacts and opportunities for material replacements
Focus areas:
Evaluate product- and material-level sustainability impacts
Identify opportunities for sustainable materials improvements and expand circular solutions for customers
Progress Highlight:
For e-commerce shipments, we replaced Styrofoam® packaging with molded fiber interior packaging, a recyclable alternative to polystyrene that is made of 100% recycled content
For e-commerce customers, we analyze customers' shipment history and box utilization and recommend boxes that match their needs. This right-sized packaging solution called eBos reduces freight costs, carbon emissions, material waste, product damage and improves warehouse efficiency
4. Set a 2030 waste strategy based on key waste reduction opportunities
Focus areas:
Identify waste reduction opportunities at each containerboard mill and across our box plant system
Progress Highlight:
Dunnage — wooden felt saddles that keep our containerboard rolls in place during shipping — has typically been discarded by the customer. The product scheduling and delivery department in our Newport, Indiana containerboard mill has worked over the past year to establish a plan to recover and recycle used dunnage. Customers store dunnage in a designated trailer and return it to International Paper to be reused, reducing waste.
5. Expand partnerships within the circularity and recycling space and continue to evolve circularity education
Focus areas:
Improve circularity- and recycling-focused partnerships
Develop materials to expand understanding of sustainable fiber packaging
Progress Highlight:
In 2022, International Paper joined the Southeast Recycling Development Council (SERDC), supporting our efforts to promote sustainable recycling in a critical region in which we operate. SERDC focuses on uniting industry, government and non-government organizations in the Southeast U.S. to improve material capture while strengthening local economies through recycling
About International Paper
International Paper (NYSE: IP) is a global producer of planet-friendly packaging, pulp and other fiber-based products, and one of North America's largest recyclers. Headquartered in Memphis, Tenn., we employ approximately 39,000 colleagues globally who are committed to creating what's next. We serve customers worldwide, with manufacturing operations in North America, Latin America, North Africa and Europe. Net sales for 2022 were $21.2 billion. Additional information can be found by visiting InternationalPaper.com.