Renewable Solutions Roadmap: EMEA Packaging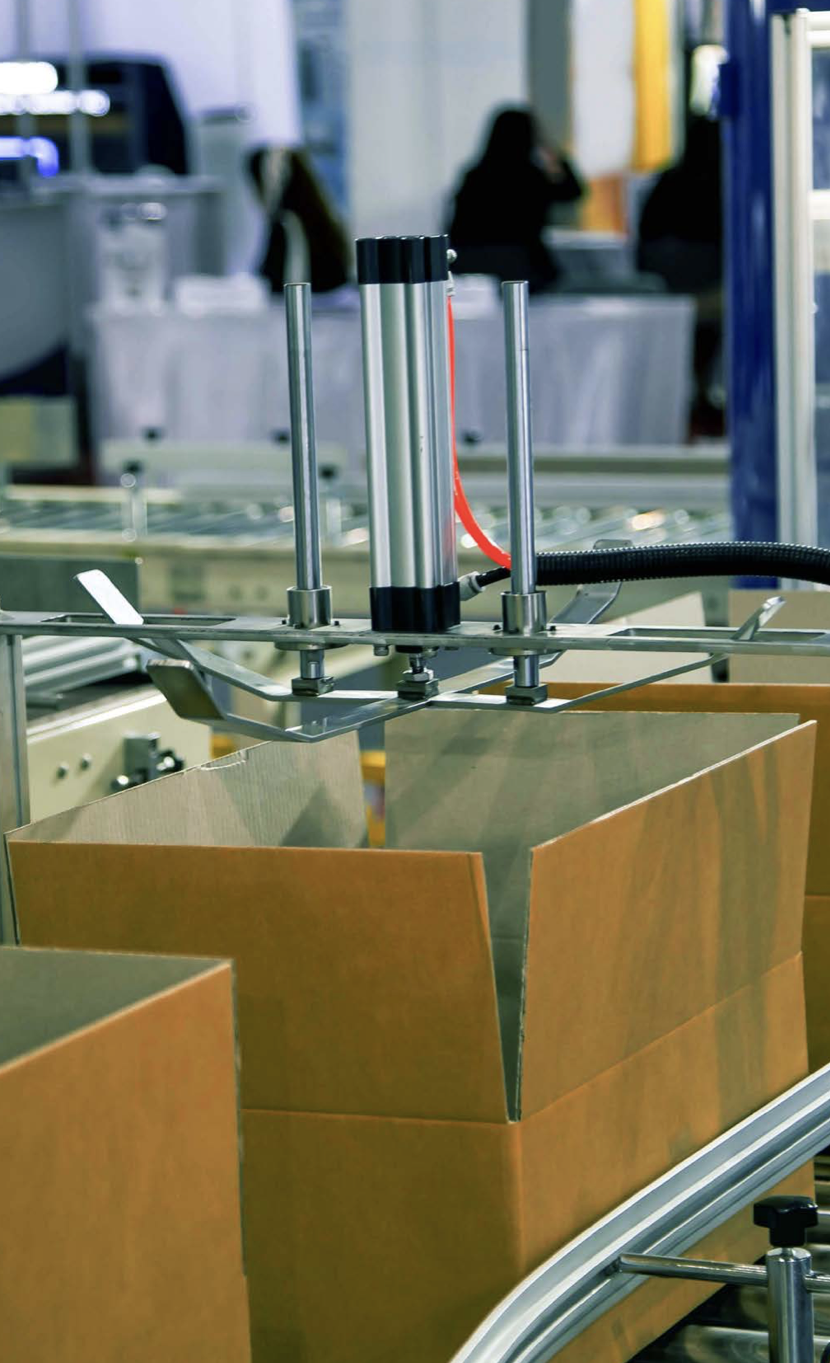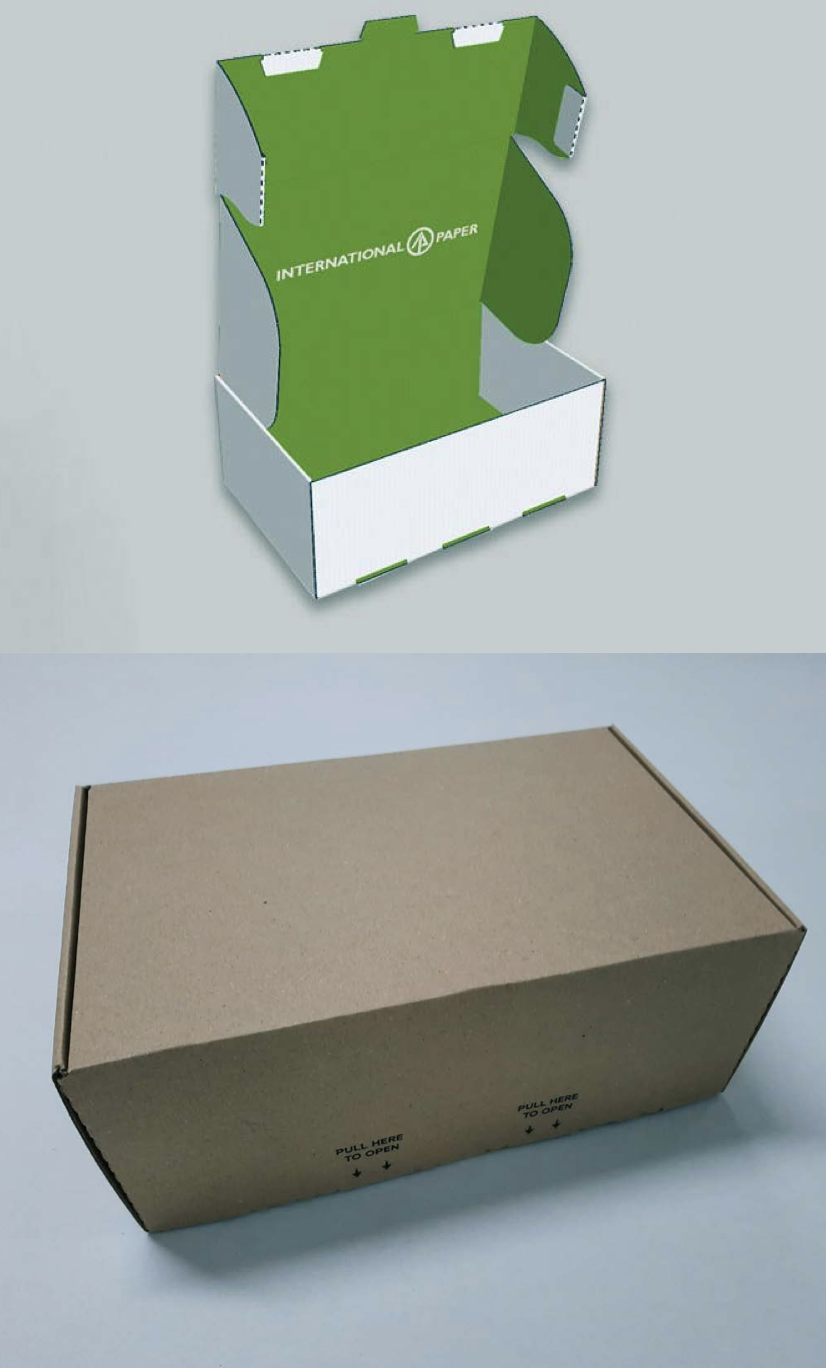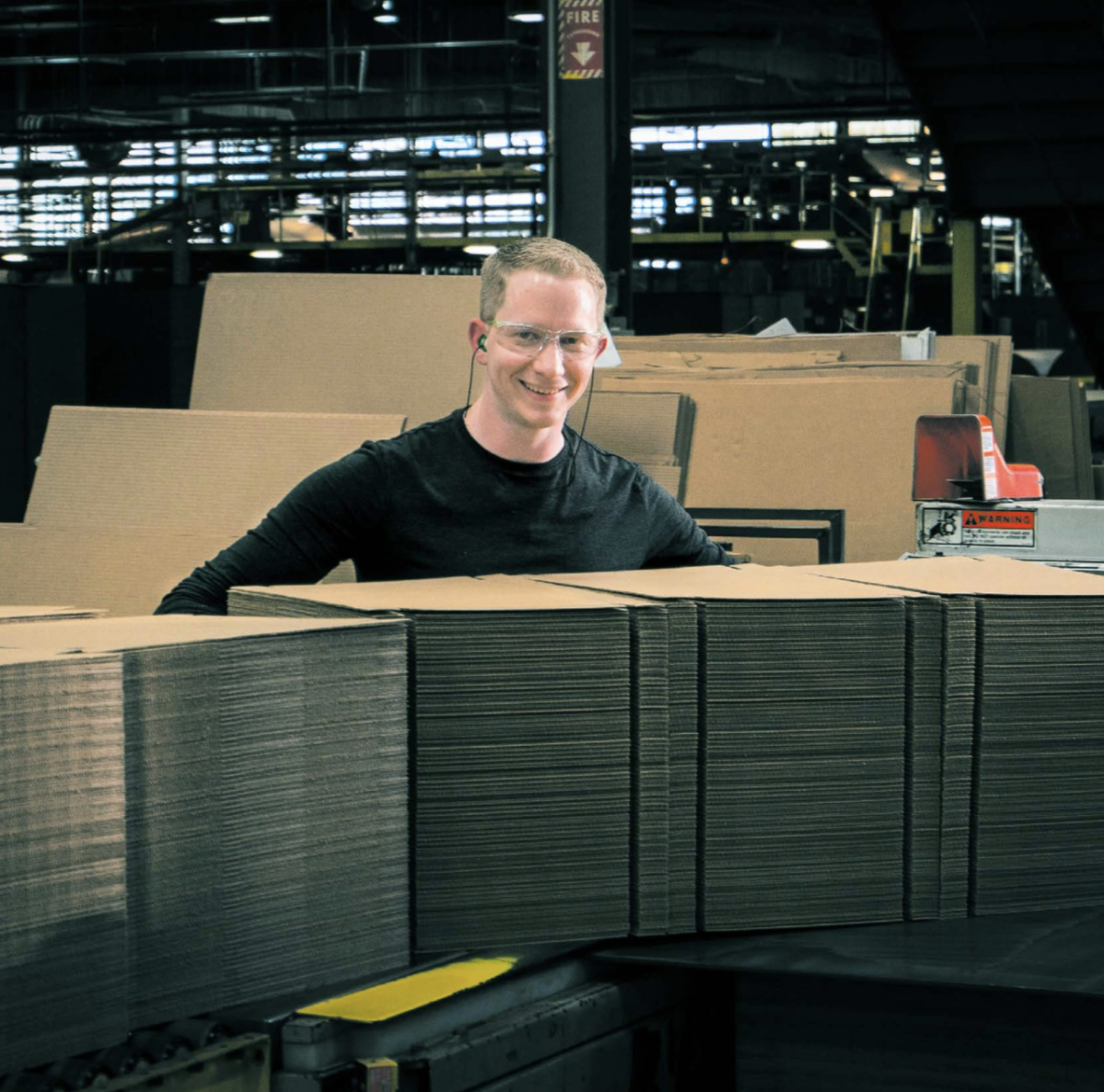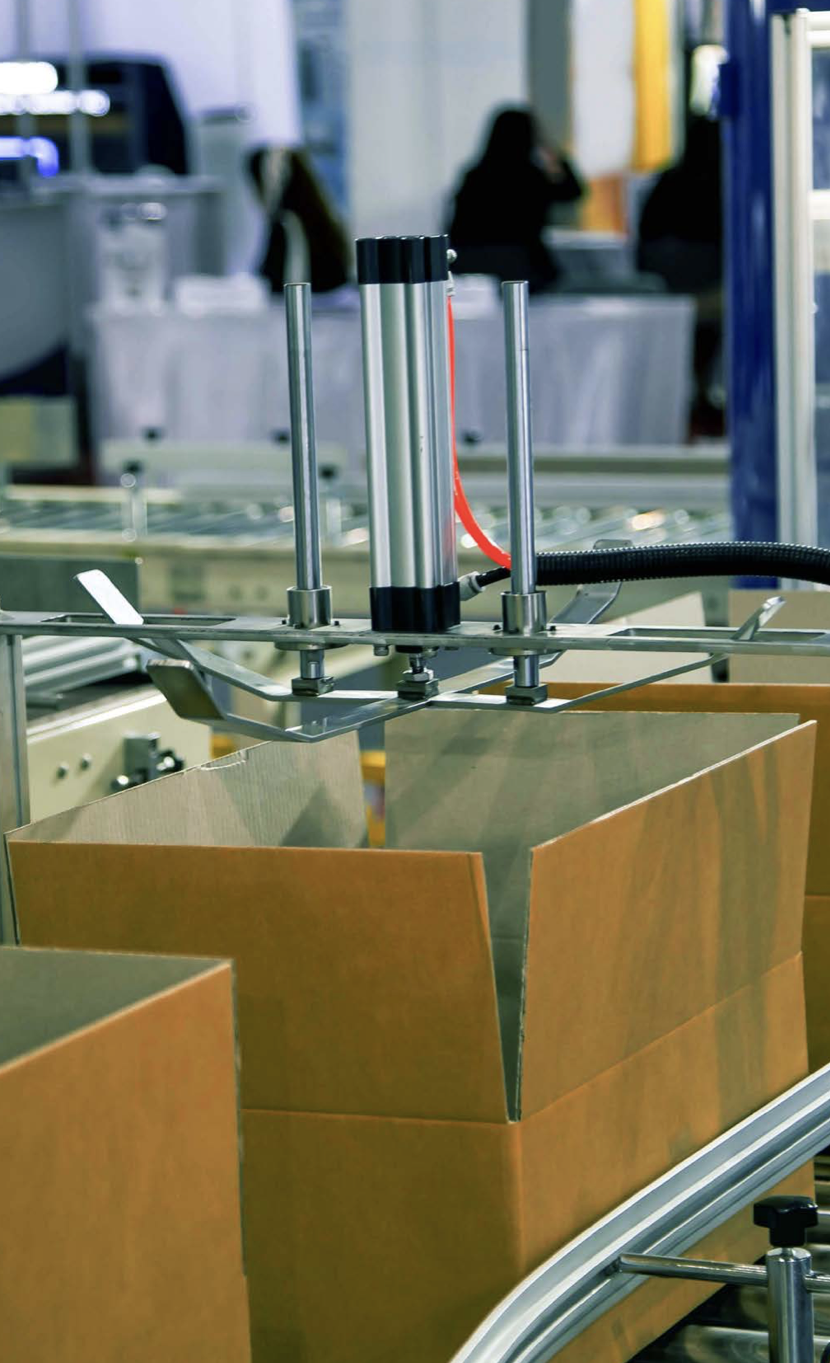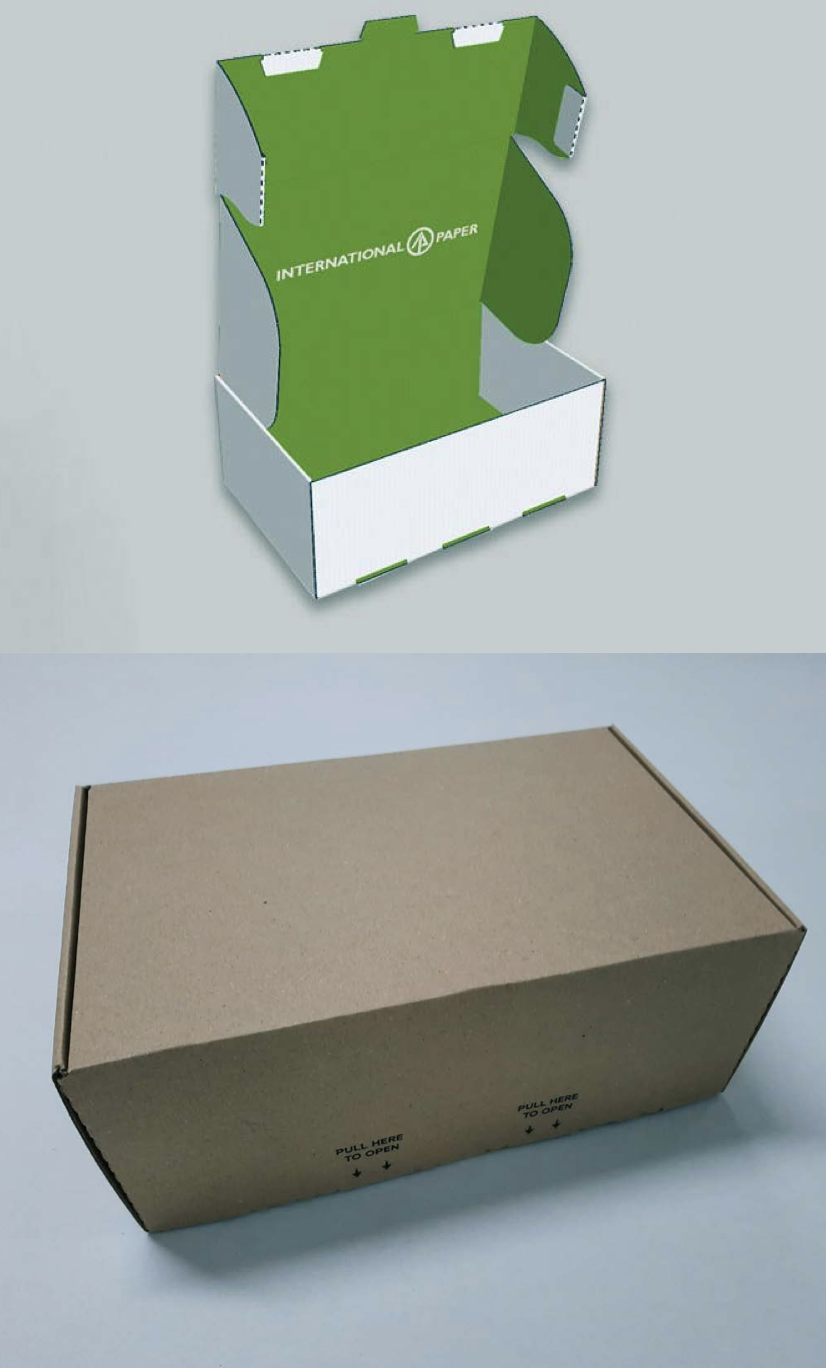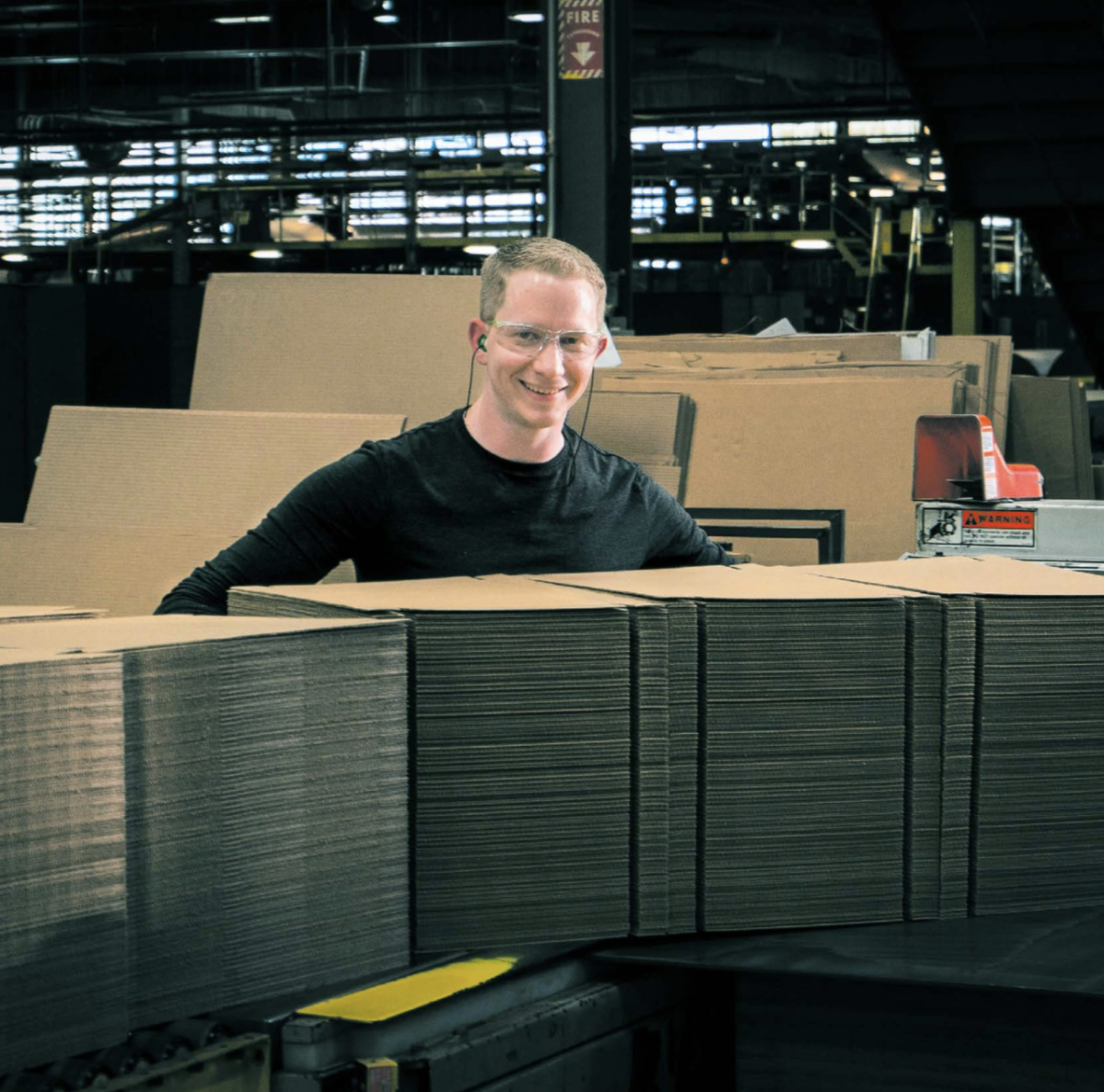 Originally published in International Paper's 2022 Sustainability Report
Apply innovation, redesign and material replacement to reduction, recycling and recovery strategies in five ways:
1. Eliminate all non-recyclable materials in finished products and innovate for circularity through material efficiency
Focus areas:
Eliminate all sales of non-recyclable products
Reduce basis weights at box plants by 5% vs. 2020
Progress:
Projects ongoing in all box plants to reduce average basis weights; 0.37% reduction in basis weight at box plants vs. 2020, 7.24% reduction vs. 2018
2. Further develop product range and capabilities to substitute fiber products for plastics
Focus areas:
Substitute 6,000 tons of plastics with fiber- based alternatives by 2030
Progress:
765 tons of plastics replaced in 2022
1,410 tons of plastic replaced from 2021-2022
Highlight:
Consistent with our commitment to build a better future, and in response to increasing consumer demand for responsible packaging, we've created a new range of sustainable paper-based punnets called Respir®. Combining outstanding resistance with great visibility, these package designs ensure protection and promotion of products from field to shelf to consumer's home. The perfect packaging solution to reduce single-use plastics' negative impact on the environment and human health, Respir® is made of renewable resources, is 100% recyclable and extends shelf life by three days.
3. Reduce waste to landfill by targeting key areas for improvement across our operations
Focus areas:
Reduce waste to landfill by 50% over 2020 baseline by 2030
Progress:
Waste reduction cost analysis conducted across box plant system, identifying cost per plant/year for 2030 reductions
21% of plastics rejects sent to energetic valorization in 2022
4. Expand partnerships to improve circularity and recycling
Focus areas:
Evaluate opportunities for circularity/ recycling collaborations and partnerships throughout IP's value chain
Progress:
Participated in Confederation of European Paper Industries (CEPI) 4evergreen alliance to increase fiber-based packaging in a circular economy and minimize climate and environmental impact
Highlight:
Our Secure E-Box is an innovative corrugated box featuring a tamper- evident closure that breaks the first time it's opened. It also comes with additional tabs at the top and inside that allow it to be reused for returns. Not only is this box made from 100% recycled corrugated material, but it also requires no adhesive tape or other material, thus promoting the circular economy and sustainability. The Secure E-Box was named Best Logistics and Distribution Packaging in 2022 by Liderpack and was recognized with a 2023 WorldStar of Packaging Award.
5. Contribute to improving industry recycling rate and quality of recovered fiber
Focus areas:
Increase education of the circularity and sustainability benefits of fiber packaging
Use partnerships to expand amount and quality of recovered fiber
Progress:
Continued to grow circular economy agreements with customers, providing closed-loop packaging solutions that optimize the logistics of the packaging supply chain from International Paper corrugate sales through to recollection and recycling.
Highlight:
Designed by International Paper in Italy for customer Colgate-Palmolive, the Circular Box for transporting personal care products was chosen as finalist in the Best Packaging 2022 contest, organized by the Italian Packaging Institute (Istituto Italiano Imballagio) in collaboration with Conai (National Packaging Consortium). This packaging is a circular solution designed to reduce waste and increase recycling and material recovery. A local transport company collects paper and corrugated packaging scraps from the Colgate-Palmolive plant and delivers them to a local paper mill, which makes recycled paper. Our Pomezia plant then transforms it into its Circular Box range. The result is a completely closed and sustainable circular supply chain.
In addition to implementing recycled- paper broccoli cases at our Madrid mill, we sponsored a meeting with the +Broccoli association of broccoli growers to tackle water scarcity, an important subject in the Murcia region. We discussed targeting 100% recycled water use and have since reduced water consumption at our Madrid mill.
About International Paper
International Paper (NYSE: IP) is a global producer of planet-friendly packaging, pulp and other fiber-based products, and one of North America's largest recyclers. Headquartered in Memphis, Tenn., we employ approximately 39,000 colleagues globally who are committed to creating what's next. We serve customers worldwide, with manufacturing operations in North America, Latin America, North Africa and Europe. Net sales for 2022 were $21.2 billion. Additional information can be found by visiting InternationalPaper.com.