Recycling Team Helps Fight Hunger in Central Virginia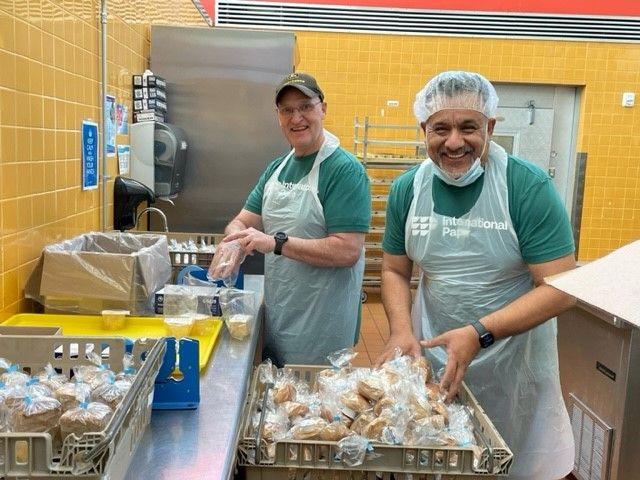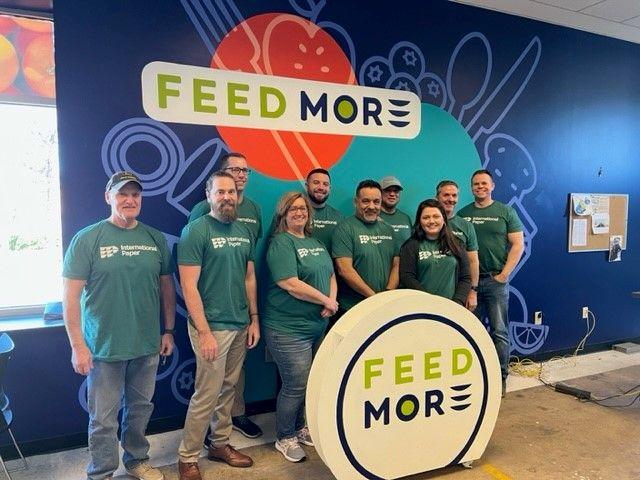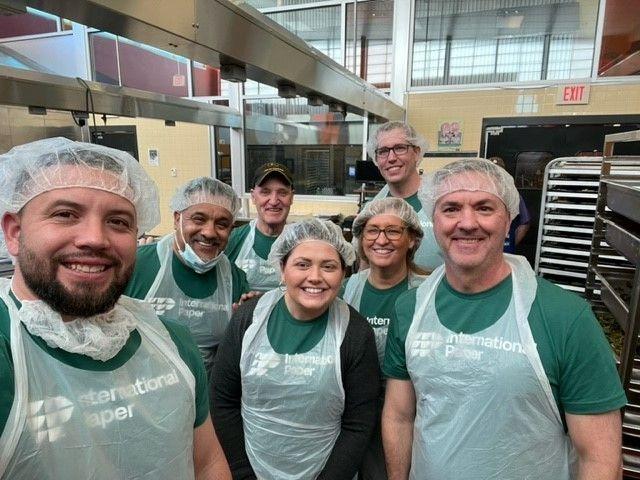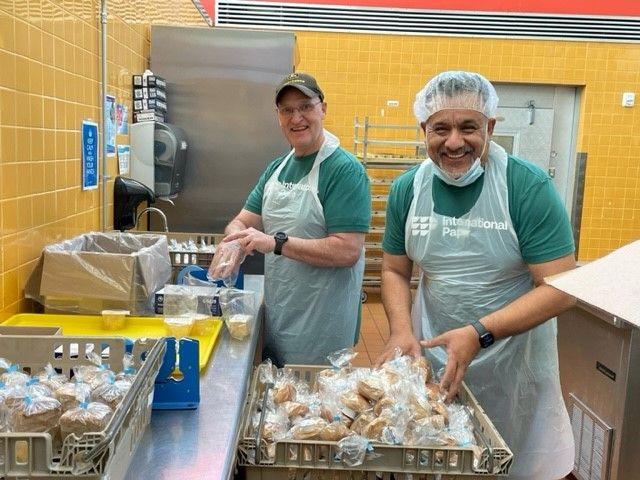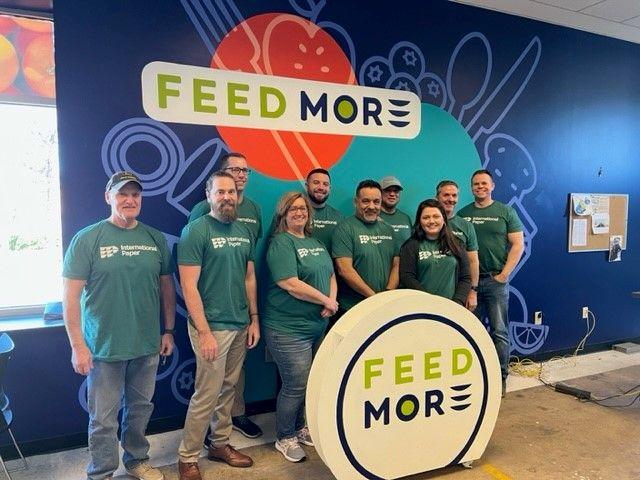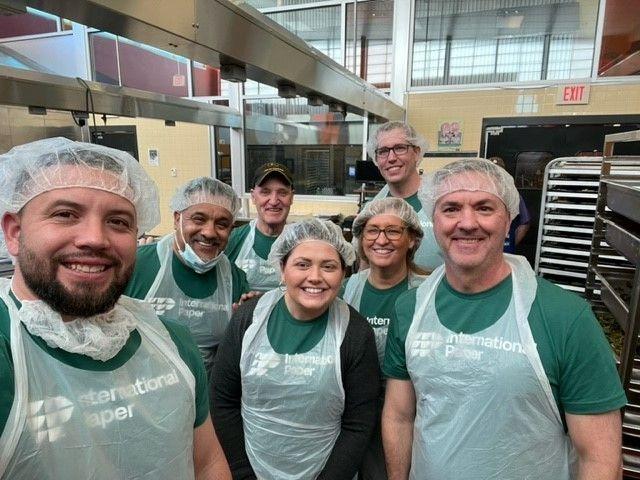 International Paper Recycling team members recently volunteered with FeedMore, central Virginia's core hunger relief organization. East region plant general managers and Richmond recycling sales representatives worked to prepare, portion and package afternoon meals at the Bayard Community Kitchen for children in the local area. The kitchen serves 4,000 meals a day for the Kids Cafe and Meals on Wheels programs. The meals are homemade and based on the availability of fresh, locally-sourced ingredients.
"Not only was it a fun team building event but it was an honor having my east region peers come along side and serve my local community," said Danny Peck, plant general manager, Richmond Recycling. "There is a lot of need in Central Virginia; one out of every nine individuals in the service area is food insecure."
Feed More serves clients who are distributing food through more than 250 nonprofit and community partners.
About International Paper 
International Paper (NYSE: IP) is a leading global supplier of renewable fiber-based products. We produce corrugated packaging products that protect and promote goods, and enable worldwide commerce, and pulp for diapers, tissue and other personal care products that promote health and wellness. Headquartered in Memphis, Tenn., we employ approximately 38,000 colleagues globally. We serve customers worldwide, with manufacturing operations in North America, Latin America, North Africa and Europe. Net sales for 2021 were $19.4 billion. Additional information can be found by visiting InternationalPaper.com.