Prioritizing Structure, Responsibility, & Sustainability at International Paper
Responsible Governance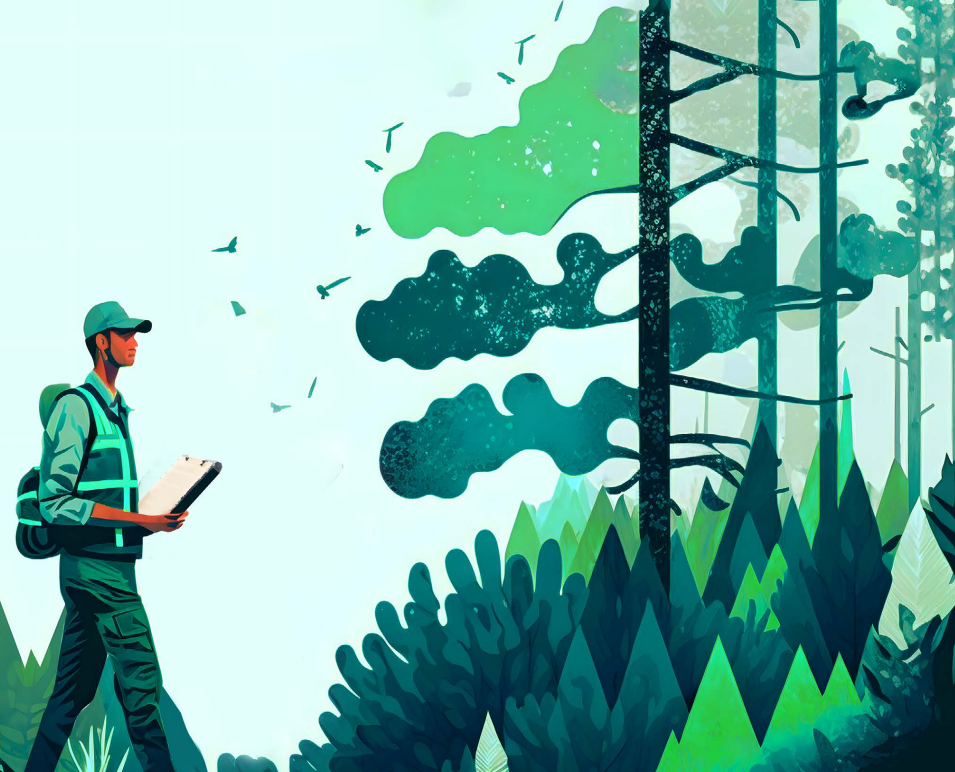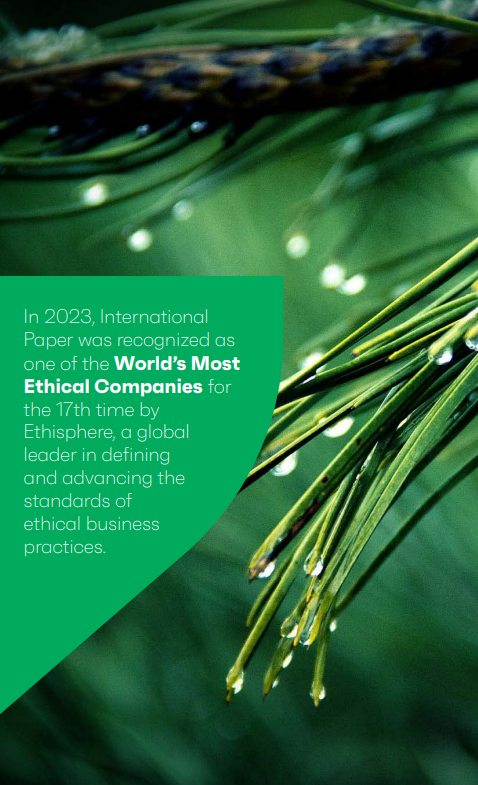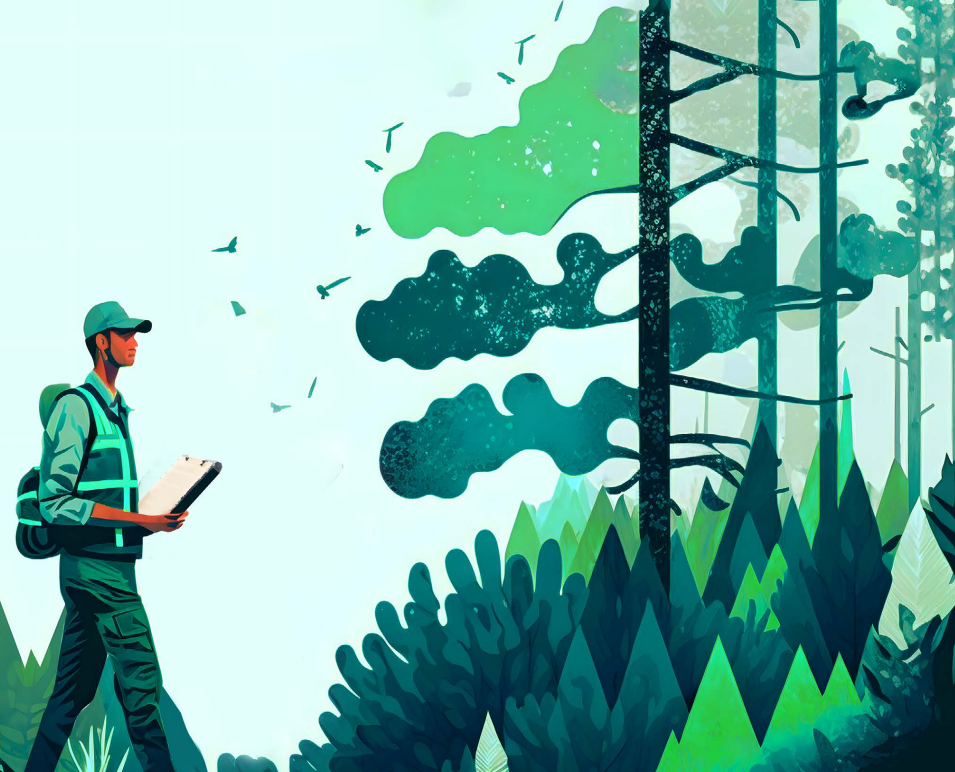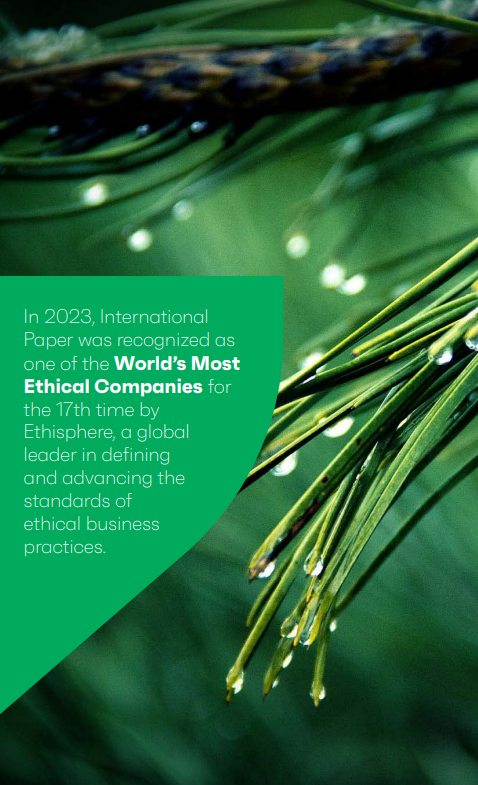 Originally published in International Paper's 2022 Sustainability Report
At International Paper, we prioritize and structure responsibility and sustainability. We rely on the daily actions and personal accountability of each of our employees and business partners. We instill trust and respect — the underpinnings of our reputation — through sound governance practices.
Stakeholder engagement 
Our stakeholders span our entire value chain: customers, employees, shareholders, communities, governments, non-governmental organizations and suppliers. By consistently engaging with them, we identify material issues that are important to us and prioritize emerging global issues and industry trends.
Ethics and integrity 
We've codified our ethics in the International Paper Code of Conduct, which serves as an ethical compass to keep us on course as we pursue our vision to be among the most successful, sustainable and responsible companies in the world. The Code helps us successfully navigate ethical challenges as they occur in the course of our day-to-day job duties. Our policies, guidelines and best-practice processes support the messaging in the Code by reinforcing our values and standards, including our commitment to treat each other with respect and dignity, act fairly and honestly in all our business dealings, safeguard natural resources, and protect and advance human rights around the world. Our commitment to integrity and excellence is at the heart of our business operations and relationships, and we seek out partnerships with suppliers and other third parties who share our high standards.
Responsible sourcing 
Our global fiber procurement policy is the foundation of our commitment to healthy and abundant forests and states, "We will not knowingly accept fiber from illegally logged forests or from forests where high conservation values are threatened by management activities." To that end, we engage in responsible fiber sourcing, which includes:
Conducting due diligence throughout our supply chain
Validating origin on direct uncertified purchases
Using best-in-class digital mapping systems to monitor harvest activities and policy compliance via ForSite™, our innovative, GIS-based mapping system
A critical supplier network 
Our global network of more than 80,000 suppliers is critical to our business success and the implementation of our Vision 2030 strategy. So we seek out suppliers who are as committed as we are to our core values.
We embrace innovation and collaboration with these suppliers, and expect quality products and services that are competitive, sustainable and meet our stakeholders' expectations. To ensure that commitment, our Third Party Code of Conduct is built into contractual agreements. It outlines expectations regarding the workplace standards and business practices required of suppliers, their affiliates and others in their supply chain. In addition, we screen potential suppliers for a wide variety of risks, including corruption risks.
To track, analyze and address risks and operate responsibly and sustainably, we incorporate environmental, social and governance considerations (ESG) into our everyday processes. See the Sustainability Oversight section on page 17 for details.
About International Paper
International Paper (NYSE: IP) is a global producer of planet-friendly packaging, pulp and other fiber-based products, and one of North America's largest recyclers. Headquartered in Memphis, Tenn., we employ approximately 39,000 colleagues globally who are committed to creating what's next. We serve customers worldwide, with manufacturing operations in North America, Latin America, North Africa and Europe. Net sales for 2022 were $21.2 billion. Additional information can be found by visiting InternationalPaper.com.
About International Paper - EMEA
In Europe, Middle East & Africa (EMEA), International Paper focuses on the production and marketing of fiber-based packaging and pulp, employing approximately 4,200 people. As a leading supplier of high-quality corrugated containers for a multitude of applications, we serve customers throughout the region from our network of two recycled containerboard mills and 23 box plants in France, Italy, Morocco, Portugal and Spain. Pulp production is centered in Gdansk, Poland. Other products available from International Paper in the region include Kraft linerboard and recycled containerboard, as well as pulp.