Partnership With FedEx Provides Valuable Service on Multiple Fronts Across the Country
FedEx's mobile feeding canteens enable The Salvation Army to serve more than 32,000 individuals in Q2 2023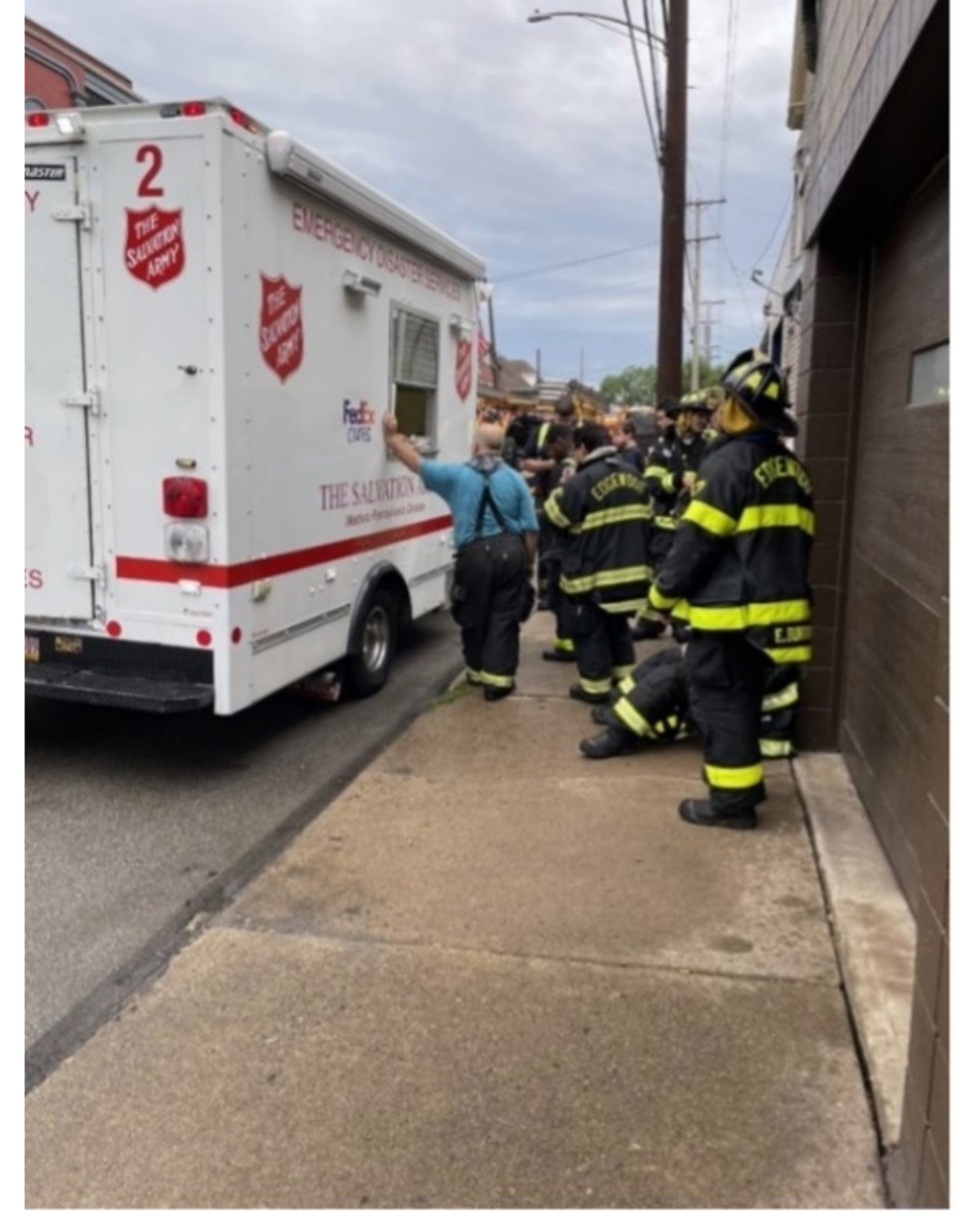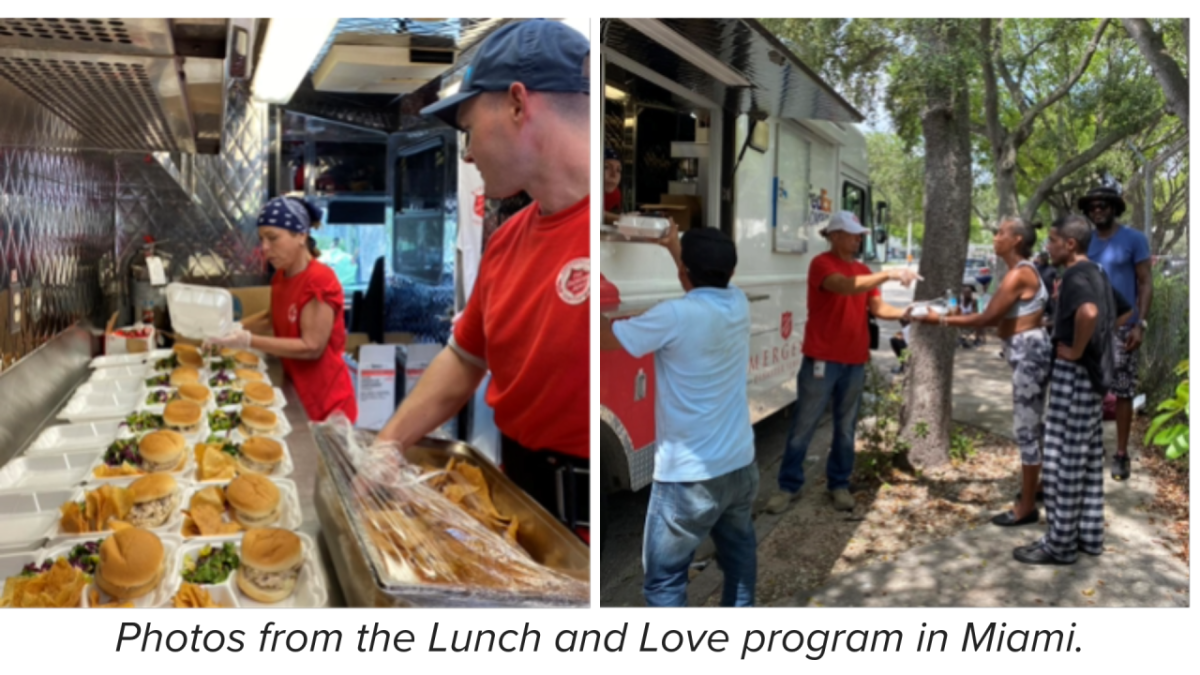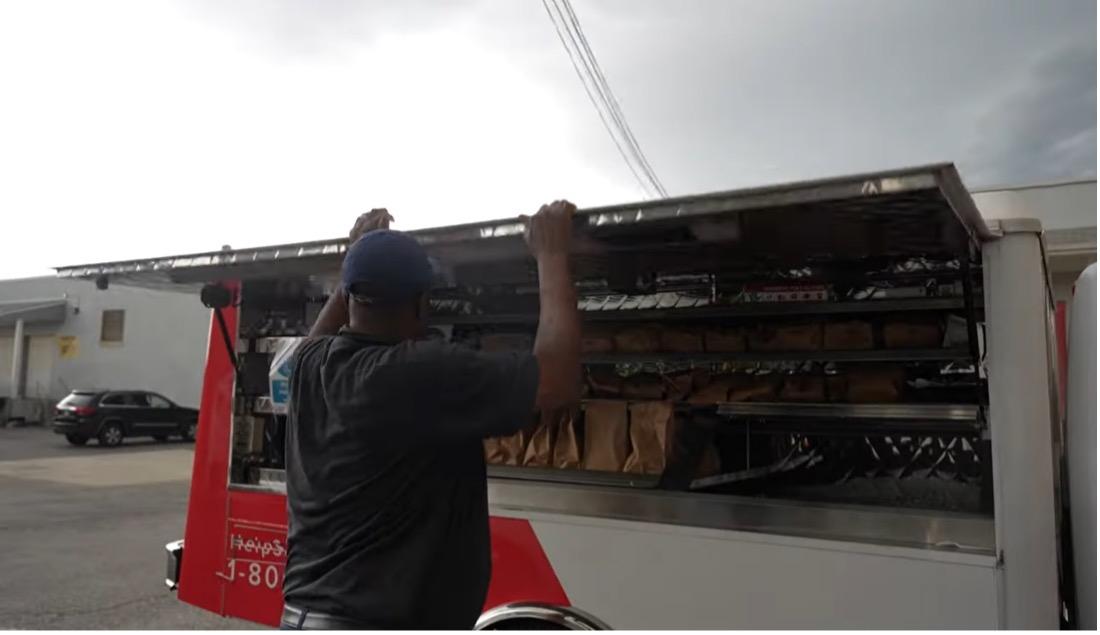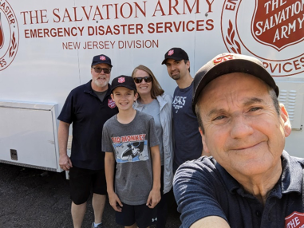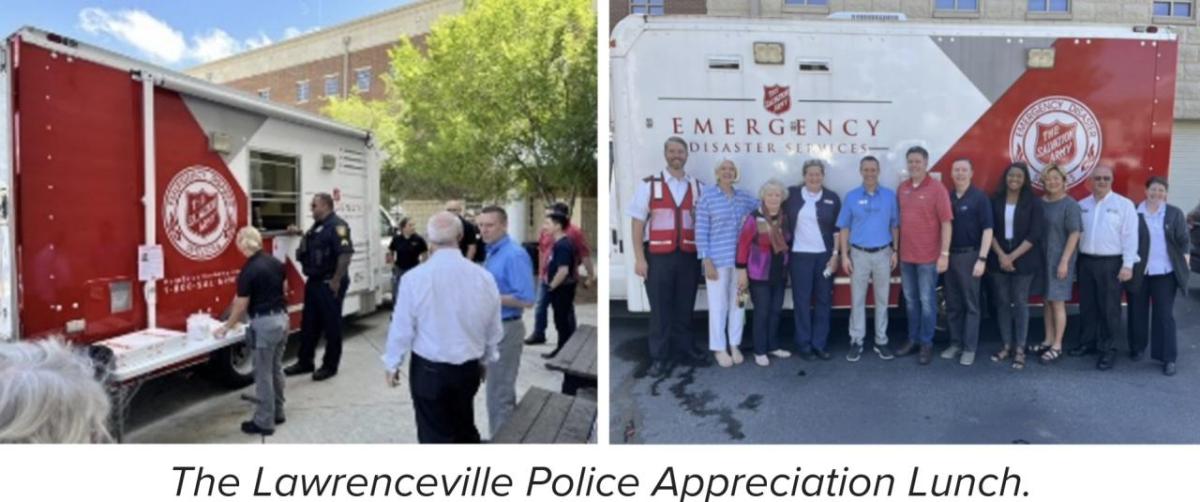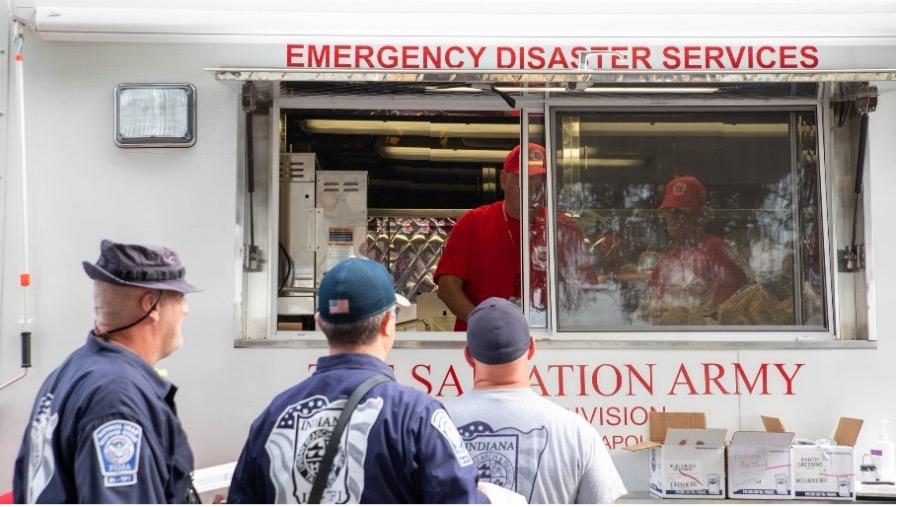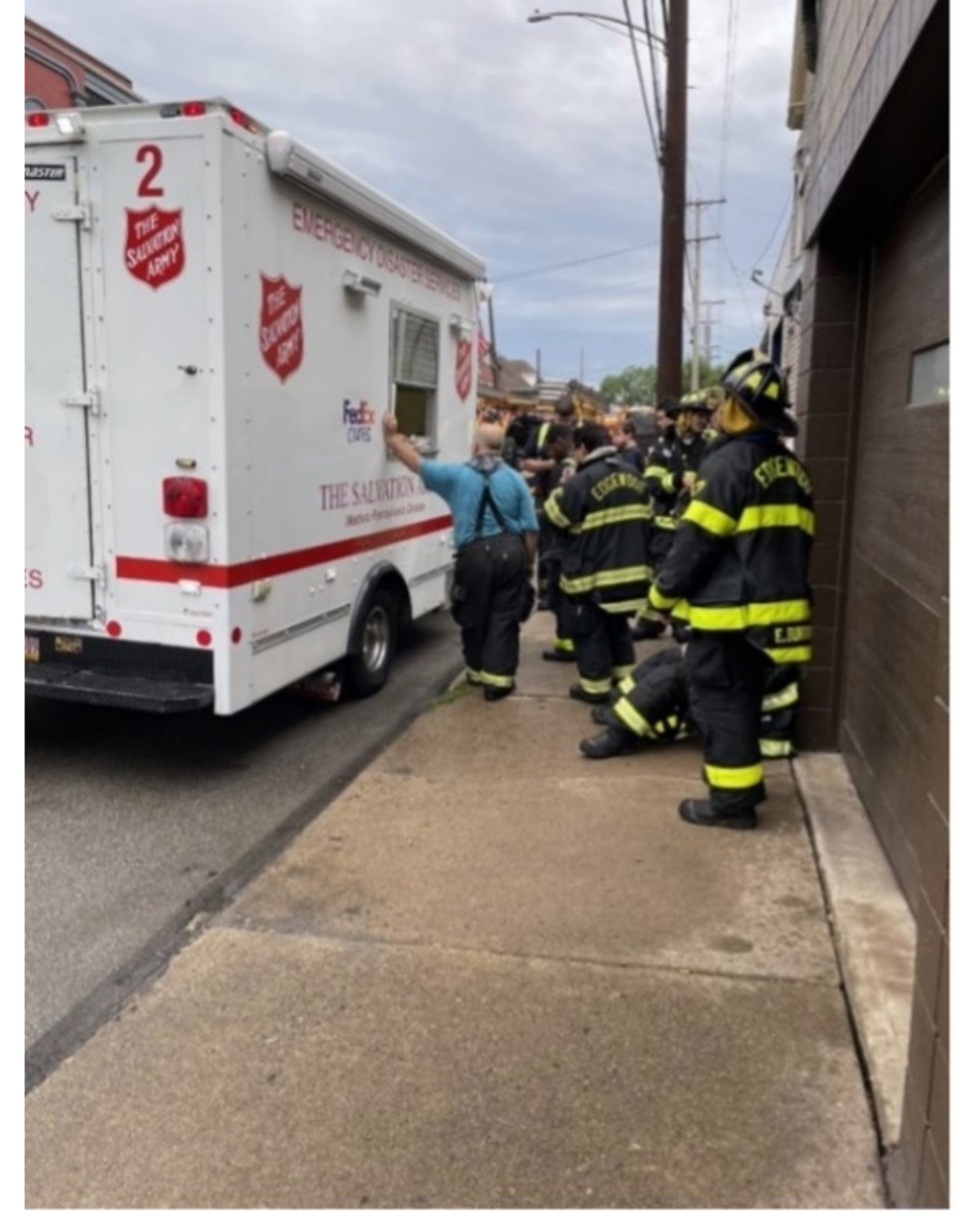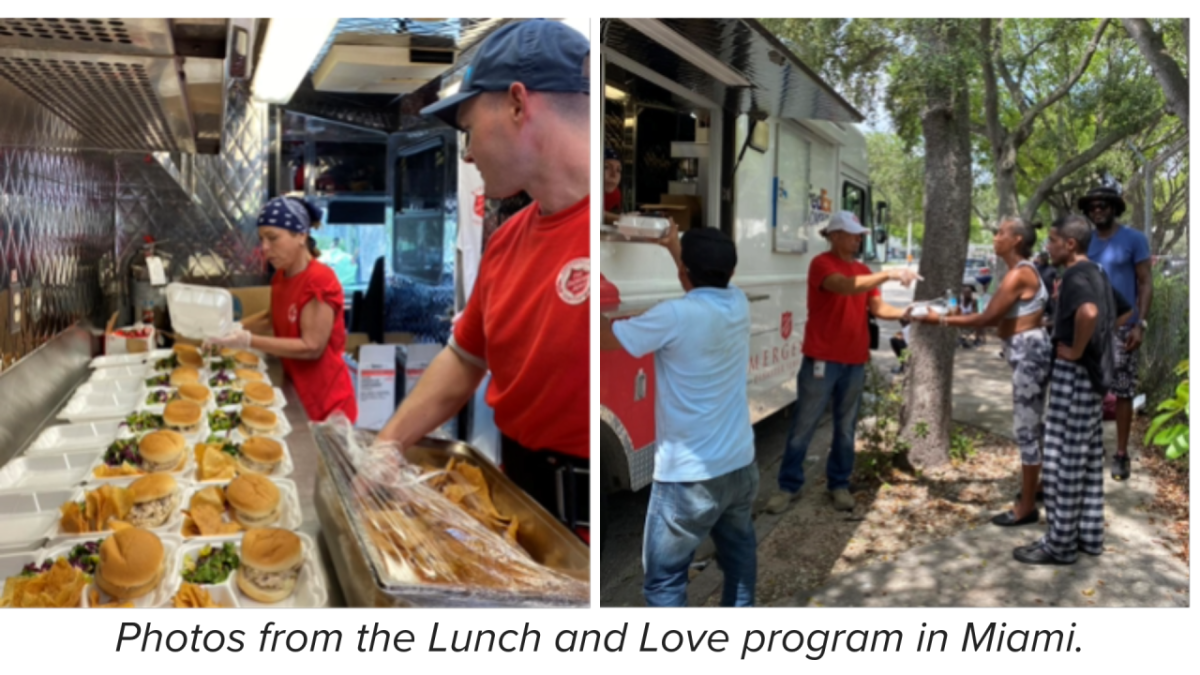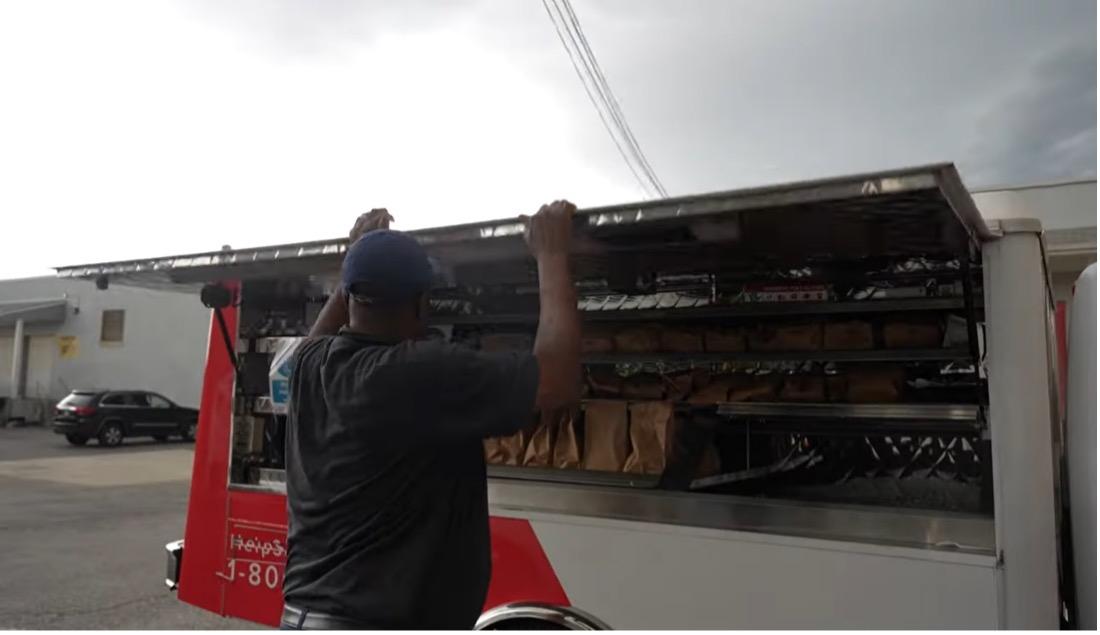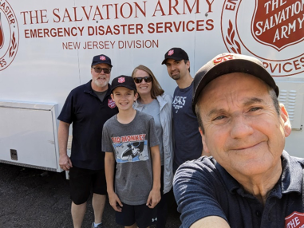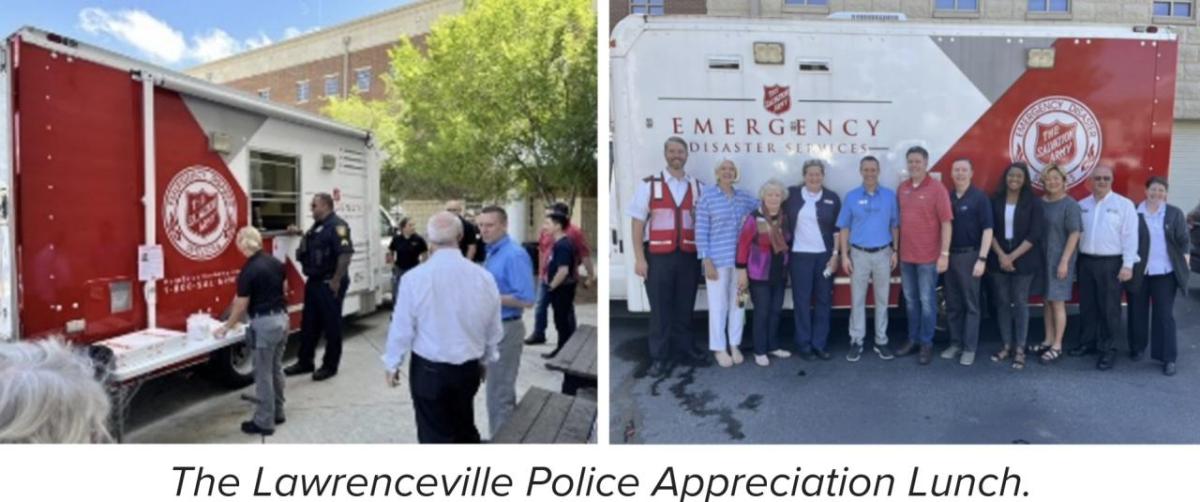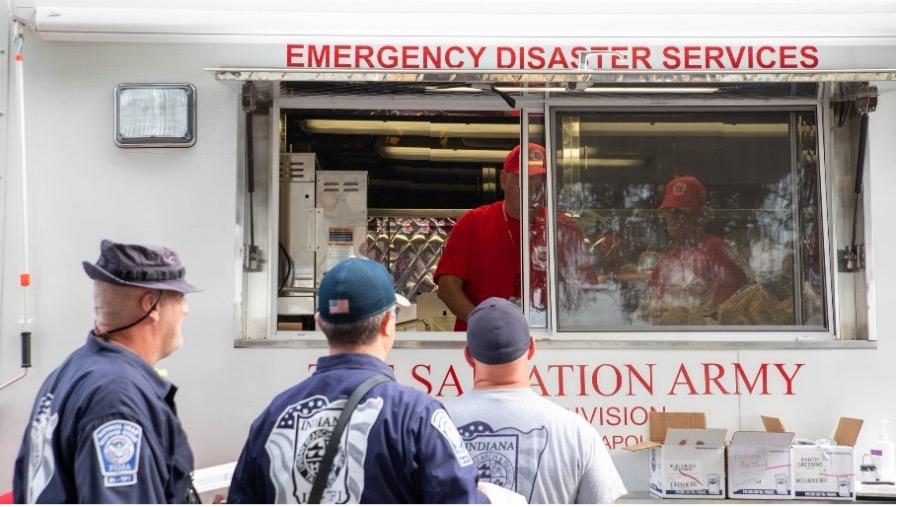 Originally published by The Salvation Army
In the second quarter of 2023, FedEx's mobile feeding units proved vital in The Salvation Army's efforts to serve their communities. The mobile feeding units were used in outreach events, disaster relief, and homeless feeding programs, and over this quarter the mobile canteens were deployed to 47 different events, with over 32,562 people served. The Salvation Army is greatly appreciative of the support of FedEx and their donation of mobile feeding units and will continue to utilize them to further support our communities.
Disaster Response
Tornadoes in Indiana: On March 31st, 2023, a tornado swept across Indiana and caused significant damage in several counties. The FedEx canteen was engaged immediately to support survivors, first responders, city workers, and utility crews. In Sullivan, Indiana, the canteen was used by disaster workers for weeks after the tornado. Over 50 volunteers served 6,596 meals, 7,667 snacks, and 6,393 drinks. Additionally, disaster workers provided Bibles, blankets, comfort kits, and toys and 15 survivors were provided with Emotional and Spiritual Care by trained Emergency Disaster Services workers. Over 10,000 survivors were served with the help of The Salvation Army and the FedEx canteen.
Fires in Western Pennsylvania: The Salvation Army FedEx canteens were used by Emergency Disaster Services teams to respond to 8 fires in the following counties in Pennsylvania over the course of April, May, and June (Braddock, Glassport, West Mifflin, East Pittsburgh, and Pitcarin). Salvation Army volunteers and officers spent hours at the scenes of the fires, providing support to both survivors and first responders. Emergency Disaster Services workers provided meals, drinks, blankets, and snacks, reaching over 455 individuals affected by the fires.
Tornadoes in Tennessee: Beginning on March 31st and continuing through the early hours of April 1st, tornadoes blew through Tennessee, ultimately damaging dozens of homes and taking the lives of several Tennessee residents. The Salvation Army Kentucky & Tennessee Division deployed the FedEx canteen to serve those impacted, focusing their efforts on Wynne, Arkansas, and Covington, Tennessee. The FedEx canteen was used by disaster workers to serve for two days in Wynne, Arkansas and for three days in Covington, Tennessee. In Wynne, Arkansas, disaster workers partnered with the fire department to serve meals, snacks, and drinks to survivors and first responders. In Covington, Tennessee, the disaster workers partnered with the police department who were able to escort the team to the most impacted areas where they served first responders. Trained disaster workers also provided Emotional & Spiritual Care to those impacted. Over the course of a 5-day response, over 100 individuals were served by The Salvation Army with the help of the FedEx canteens.
Fires in Chicago: From April to June, The Salvation Army North & Central Illinois Division responded to 6 fires in Chicago, Illinois and Aurora, Illinois. With the help of the FedEx canteen, Emergency Disaster Service workers provided 247 snacks, 447 drinks, and 29 meals to over 340 first responders actively fighting the fires.
Homeless Feeding and Outreach
Miami Lunch and Love Program: Since 2022, The Salvation Army of Miami-Dade, Florida has been feeding Miami's growing homeless population through its Lunch and Love program. With the use of a FedEx canteen, volunteers set up their service in one of Miami's "camp cities" for unsheltered homeless. In this quarter, volunteers engaged with 135 homeless individuals and distributed over 100 meals, 135 snack packs and drinks, and 30 first aid kits. Additionally, The Salvation Army provided 12 people with emotional and spiritual support and referred seven (7) people to additional Salvation Army services. As the number of Miami's unsheltered homeless continues to grow, the need for this service is vital; The Salvation Army of Miami-Dade hopes to increase this program from biweekly to weekly feedings.
Baltimore FeedMore Program: The Potomac Division of The Salvation Army has established the FeedMore program with the use of a FedEx canteen. Every Friday, the canteen runs a route with 4 set stops throughout the city, so individuals in need know where and when to find the provided resources. 18 Salvation Army officers and volunteers have engaged with over 7,000 Baltimore residents, serving 7,514 meals and snacks, 7,801 drinks, and distributing over 3,000 hygiene kits.
Baltimore Cornbread Café: Twice a week, The Salvation Army Baltimore Temple Corps in the Potomac Division holds a free feeding program for food-insecure residents. Using the FedEx canteens, Salvation Army volunteers and officers have served thousands of meals, snacks, and drinks, and have distributed 250 hygiene kits. This quarter, Salvation Army officers and volunteers have engaged with 1,186 food-insecure individuals in the Baltimore area with the help of the FedEx canteen.
Danville Mobile Feeding Program: The Salvation Army FedEx canteen previously located in the Washington, DC area was approved for relocation to Danville, Virginia. The FedEx canteen was quickly integrated into a new mobile feeding program that serves 45 sites per week and works with multiple community partners to serve those experiencing food insecurity in the community. In Danville, The Salvation Army has formed partnerships with local churches to provide daily assistance to food-insecure individuals in the community. The FedEx canteen is used to serve community members in 45 different feeding locations and have engaged with 447 locals by providing hot meals, snacks, drinks, and hygiene kits to anyone in need.
New Orleans Homeless Feeding Program: Every Tuesday and Thursday in New Orleans, Louisiana, Salvation Army disaster workers serve meals to the New Orleans' homeless population. Since April 1st of this year, The Salvation Army Alabama, Louisiana & Mississippi division has served 1,872 homeless individuals by providing thousands of meals, snacks, and drinks with the help of FedEx canteen.
Trenton Mobile Feeding Program: Every Friday evening in Trenton, New Jersey, a volunteer-led team takes the canteen to multiple locations in the city to provide prepared meals, pantry boxes, and various other items to vulnerable populations. These populations include the homeless, housing and food insecure, low-income, migrants, and seniors. The Salvation Army-Trenton Corps collaborates regularly with other service providers in Trenton such as Trenton Police, interfaith coalitions, Mercer County Community Organizations Active in Disaster (COAD), and Trenton Rescue Mission for guidance on which locations to serve and to provide additional resources for clients. In the 2nd quarter alone, the Trenton mobile feeding program has served 2,685 individuals, and has distributed 272 masks, 261 socks, 200 comfort kits, and 14 toys.
San Francisco Homeless Outreach & Food Program: Every Friday night students from The Salvation Army's Culinary Training Academy prepare and serve food to San Francisco's homeless population. Most of the Culinary Training Academy's students were homeless or food-insecure previously and have found new beginnings in The Salvation Army's rehab and job training programs. This program has served 3,600 meals and drinks, reaching thousands of homeless individuals.
Special Events 
Lawrenceville Police Appreciation Lunch: On June 2nd, The Salvation Army Georgia Division provided lunch for the entire police department of Lawrenceville, Georgia to show their appreciation for their service to the community. 11 Salvation Army officers and volunteers served 75 meals for the entire police force out of the FedEx canteen.
Indiana United Front 23: In Butlerville, Indiana, The Salvation Army Indiana Division provided food and hydration to the Indiana National Guardsman, firefighters, and the Israeli Defense Force during a 24-hour training exercise. The Salvation Army team used the training exercise to simulate deployment to a disaster site and train on the mobile kitchen of the canteen. Captain Vinal Lee, the Public Information Officer for this exercise, shared that "These training moments for FEMA, National Guard, and Israeli military are just as much an opportunity for us to train and exercise our personnel and resources. Our ability to deploy team members from around the state, mobilize resources, and maintain continuity of service around the state is a great opportunity for us to learn and grow as an organization." Using the kitchen of the FedEx canteen, 12 officers and volunteers served 244 meals, 931 snacks, and 305 drinks to 95 people.
National Donut Day in Pittsburgh: National Donut Day, celebrated yearly on the first Friday of June, is a holiday created by The Salvation Army in 1938. During World War II, The Salvation Army's "Donut Lassies" distributed donuts to soldiers as a morale boost and popularized the donut in the United States. The Salvation Army celebrates National Donut Day yearly, and this year in Pittsburgh, Pennsylvania, nine (9) Salvation Army employees and volunteers distributed 35 dozen donuts to veterans at the VA Pittsburgh Healthcare System, Aspinwall with the help of the FedEx canteens.
Service Extension Camp: In Independence, Missouri, the Kansas & Western Missouri Division of The Salvation Army collaborated with their Service Extension Unit and children's camp. Three (3) volunteers served 120 meals and 150 snacks and drinks to campers and their families, also providing tours of the canteen, and demonstrating to campers and parents alike how the mobile kitchens are used.
Chicago Funerals & Wakes: In April, Emergency Disaster Services workers at The Salvation Army deployed the canteen to serve at firefighter's funerals and wakes in Chicago, Illinois and Norridge, Illinois. In May, Emergency Disaster Services used the FedEx canteen to serve drinks and snacks to first responders working and attending the wake and funeral of a Chicago police officer. Between the 5 total events, volunteers served 752 snacks and 988 drinks.
Results/Outcomes:
Total number of meals served: 26,302
Total number of snacks served: 25,983
Total number of drinks served: 29,591
Total number hygiene/comfort kits distributed: 3,731
Total number of miscellaneous items distributed (blankets, toys, socks): 291
Total Number referrals to The Salvation Army programs and Non-Salvation Army programs: 15
View original content from The Salvation Army here. Republished with permission.