New Holland Wins Three Awards at Indian Tractor of the Year Event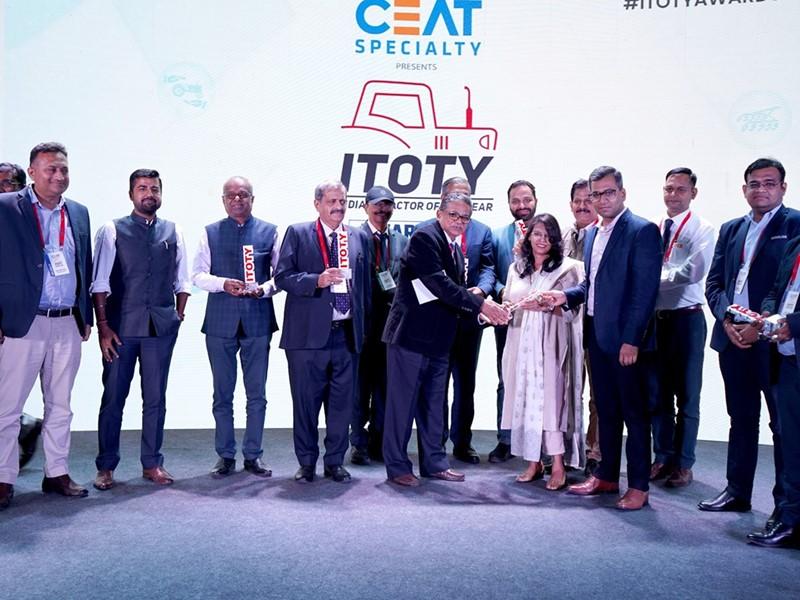 New Holland's victory at the ITOTY awards reflects New Holland Agriculture and CNH Industrial's commitment to technological excellence in sustainable agriculture.
New Holland Agriculture, a brand of CNH Industrial, has been honored with three awards at the fourth edition of the prestigious 2023 Indian Tractor of the Year (ITOTY) awards. The brand has been consistently recognized at this esteemed event since its creation in 2019.
The brand was awarded Best Tractor above 60 HP category for the New Holland 5620 TX TREM-IV and Best Tractor for Agriculture for the New Holland 3630 TX Super Plus. Additionally, under the Best CSR Initiative category, New Holland was recognized for its Unnat Kaushal skill development initiative. These achievements affirm the brand's expertise in providing exceptional farming solutions and equipment in India.
Through more than 500 dealers and approved service centers, New Holland Agriculture provides products and services to over 600,000 consumers throughout India. It provides a large selection of tractors for both domestic and international markets, ranging from 20 to 110 HP.
Mr. Sandeep Gupta, Director - Agriculture Brand India, CNH Industrial said, "We at New Holland Agriculture are unwaveringly committed to meeting our customers' needs with technologically advanced equipment. This prestigious accolade testifies to the competence of our cutting-edge products and will further bolster consumer's trust in the brand. Our passion to enabling farmers and boosting their productivity, simplifying and enhancing their lives, is shown by our investment in sustainability and innovation."