Mondelēz Snacking Made Right Report: Waste & Water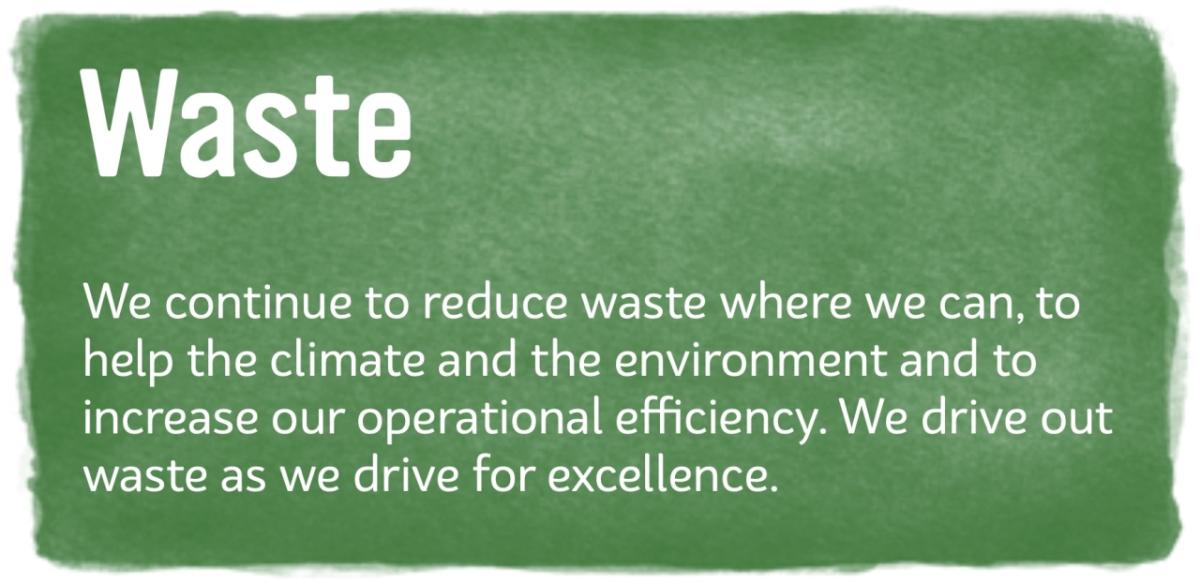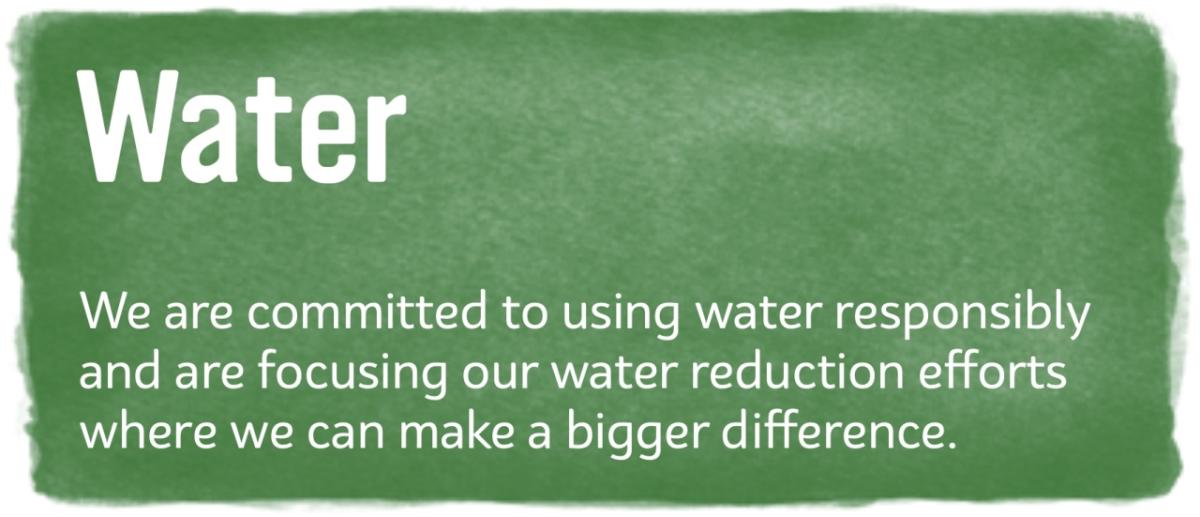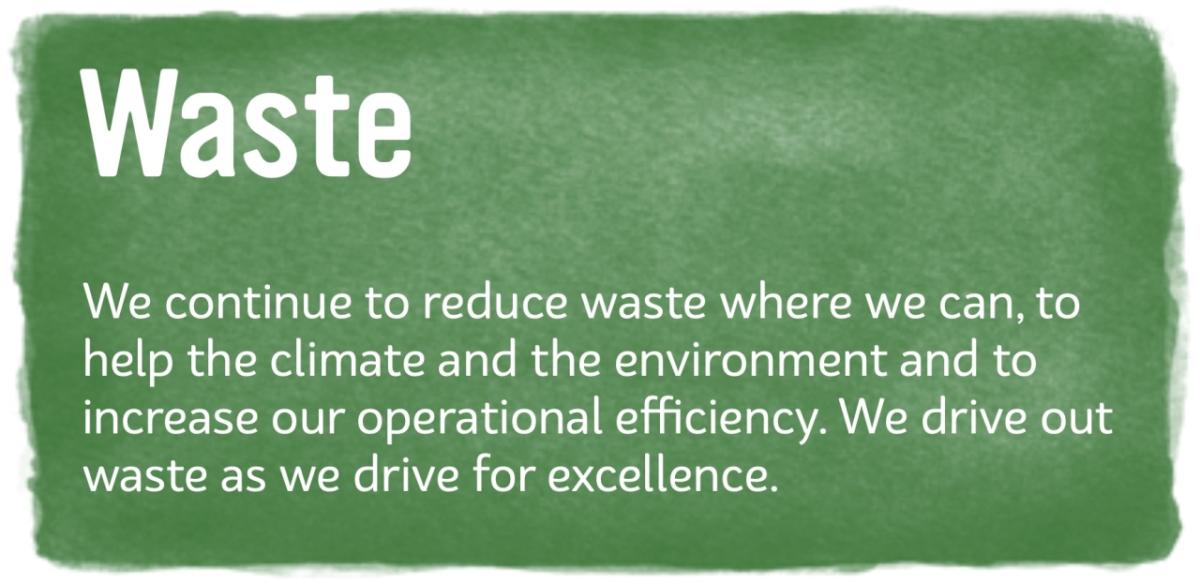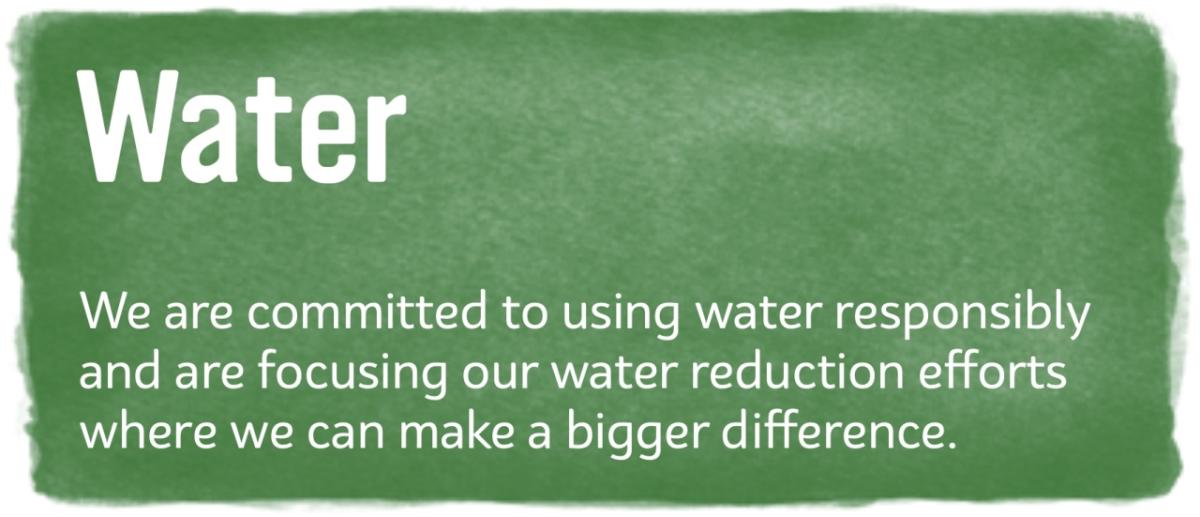 Mondelēz 2021 Snacking Made Right Report
Waste
We continue to reduce waste where we can, to help the climate and the environment and to increase our operational efficiency. We drive out waste as we drive for excellence.
| Waste Progress | 2018 | 2019 | 2020 | 2021 |
| --- | --- | --- | --- | --- |
| Total waste generated in internal manufacturing sites (metric tonnes) | 363,050 | 325,955 | 284,554 | 275,203 |
| Total food waste generated in internal manufacturing sites (metric tonnes) 1 | 243,258 | 206,934 | 183,576 | 174,083 |
Goal Progress
We've already exceeding our 2025 goal by reducing food waste in distribution by 65% in 2021 compared to our 2018 baseline (goal 50% reduction). And we've reduced food waste in internal manufacturing sites by 28% (vs. 2018 baselines).
Moving From Total Waste to Food Waste in Manufacturing
From damaging the environment to adding to business costs – waste helps no one. We want to do everything we can to eliminate it as part of our ongoing efforts to contribute to a world where resources are looked after and used with care and in turn, carbon emissions are reduced.
Although we will continue to measure, track and strive to minimize all kinds of waste in manufacturing, we've decided to dedicate a greater focus towards food waste. This makes sense for a food company like us, especially considering that a nearly third of all food produced for human consumption is lost or wasted. Beyond that, food loss and waste also amount to a major squandering of resources including water, land, energy, labor and capital, as well as contributing to global GHG emissions.
Striving to Eliminate Waste
We believe the best way to tackle waste is to not generate it in the first place. To this end, we set bold goals, developed robust plans and executed the waste reduction agenda with strong governance and discipline. We apply different technologies and approaches to reduce waste, for example, using high speed cameras to analyze processes, improving inspections and maintenance to reduce line stoppages, and developing more efficient changeover processes. And we continue to design processes and lines to avoid waste generation. As a result of our focused and transformational approach, our manufacturing sites and our distribution area have achieved very strong results in waste reduction.
-28% Food waste reduction in internal manufacturing sites (metric tonne vs 2018)
-65% Food Waste reduction in Distribution (metric tonne vs 2018)
2.7% of total manufacturing waste went to landfill in 2021
We achieve these strong results by focusing on zero losses and engagement with colleagues driving responsibility for the identification and eradication of losses.
Sending Zero Waste to Landfill in Canada
Our Gladstone site, in Canada, achieved zero waste sent to landfills. The team identified sustainable alternatives to all waste streams, including a waste to energy program. As a result, they were able to send 10 MWh of energy to the grid as well as save more than 50 cubic meters of landfill space.
Reducing Waste in Australia
By redesigning its Crunchie bar line syrup tanks system to allow for more flexibility, automation and rework consumption, our Ringwood site in Australia succeeded in reducing food waste by 215 tons a year.
Engaging Everyone to Drive Down Waste in Switzerland
At our Bern site in Switzerland, engaging colleagues in an initiative to drive down waste resulted in 43% less food waste and a 45% reduction in cost compared to 2020. Colleagues used many tools and projects including improving reworks and increasing line reliability.
Recovering and Reusing Dust in Thailand
Replacing a centralized dust collector with individual collectors at our Khon Kaen site in Thailand enabled the team to recover and reuse the dust – reducing food waste by 10% (36 metric tonnes) compared to 2020.
Reworking Scrap in Bahrain
The team at our Bahrain site implemented 12 different projects focused on reducing scrap waste. All-in-all, they achieved a 92% reduction in food waste compared to 2020 from the initiatives.
Targeting Biscuit Waste in Mexico
At our biscuit factory in Ecatepec, Mexico, the team undertook multiple initiatives to reduce biscuit waste. The result: 400 metric tons less waste.
Water
We are committed to using water responsibly and are focusing our water reduction efforts where we can make a bigger difference.
| Water Progress | 2018 | 2019 | 2020 | 2021 |
| --- | --- | --- | --- | --- |
| Total incoming water (m3) (without borrowed and rainwater, as per our current KPI definition) | 10,534,512 | 10,362,594 | 10,326,848 | 10,276,279 |
| Total incoming water to priority sites (m3) (without borrowed and rainwater, as per our current KPI definition)2 | 6,186,951 | 5,995,809 | 5,884,183 | 5,790,894 |
Goal Progress
In 2021, we achieved a 6.4% reduction in water usage at priority sites in areas where water is most scarce. Usage at these sites is 56% of our total water usage.
Having more than met our 2020 goal on water (vs. 2013 baseline), in 2021 we launched our new 2025 goal (vs. 2018 baseline) to reduce absolute water use at priority sites by 10%.
Focusing Where Water is Most Scarce
Global population growth, industrialization, climate change – the world's water is under pressure. We know how important it is to look after this precious resource and we are playing our part by focusing where we can make a bigger difference.
We have updated our list of priority sites using the Aqueduct tool from World Resources Institute and changed our water scarcity threshold, which led to an increased number of priority sites: from 27 during the 2013-2020 cycle to 48 during the current 2018-2025 cycle.
In 2021, we reduced our absolute water use at priority sites by 6.4% (vs. 2018). Many projects contributed to this result, including our Fallingbostel factory in Germany which optimized its heat exchangers operation and maintenance (60,000 cubic meters (m3) water savings per year), our Borg El Arab factory in Egypt which invested in a treated wastewater recycling system (10,600m3 water savings per year), our Curitiba factory in Brazil which optimized sanitation procedures and also recycled cooling water (nearly 10,000m3 water savings per year) and our East Suzhou factory in China which also implemented a treated wastewater recycling system (8,000m3 water savings per year).
Modernizing Wastewater Recycling in China
Our team at our East Suzhou site, in China, implemented a modern wastewater recycling system that feeds the cooling towers. It not only reduced wastewater, but also water consumption by 8,000m3.
Improving Heat Exchangers to Save Water in Germany
Our Fallingbostel site in Germany has 165 heat exchangers. By improving the maintenance program for these exchangers and implementing a system to detect defects, the team reduced the site's water consumption by 60,000m3 a year.
Using Less Water and CO2e in Egypt
By investing in a wastewater recycling system that feeds the boilers, chillers and cooling towers, our Borg El Arab site, in Egypt, reduced not only water consumption but also natural gas and chemicals for water treatment. The team used 10,600m3 less water, reduced CO2e by 220 tons.
Saving Water and Energy in the UK
At our Sheffield site in the UK, the team combined improvement in the jellies pump seals and in the flash vessel tank to reduce water and save energy. The site saved 10,950m3 of water and 150 MWh of energy thanks to these two projects.
Making a Big Difference in Brazil
Our Curitiba site, in Brazil, optimized the Clean-In-Place (CIP) process, cooling water recycling in several systems, and in turn, using 9,820m3 less water.
Extending Our Water Strategy
Building on our experience in our own operations, in 2021 we used the Aqueduct tools to expand our water scarcity assessment from manufacturing to an end-to-end approach beyond our own operations to include our commodities. This enabled us to start a more comprehensive water enterprise risk assessment, which in turn will lead us to develop and launch an End-to-End Water Stewardship Strategy in 2022.
1 The Food Waste generated in 2018 and 2019 was estimated due to lack of data granularity. The estimation was calculated using the contribution of Food Waste to the Total Waste indicator in year 2020 (year we started collecting granular data). An assumption was made that this contribution was constant in the previous years and it was applied to the verified 2018 and 2019 Total Waste numbers. Waste exceptions apply.
2 This indicator was updated in 2021 to reflect the new baseline (2018) and an expanded list of priority sites, according to an analysis based on the Aqueduct tool from World Resources Institute.