Making an Impact One Recess at a Time
U.S. Bank leaders support the power of play through service to the nonprofit Playworks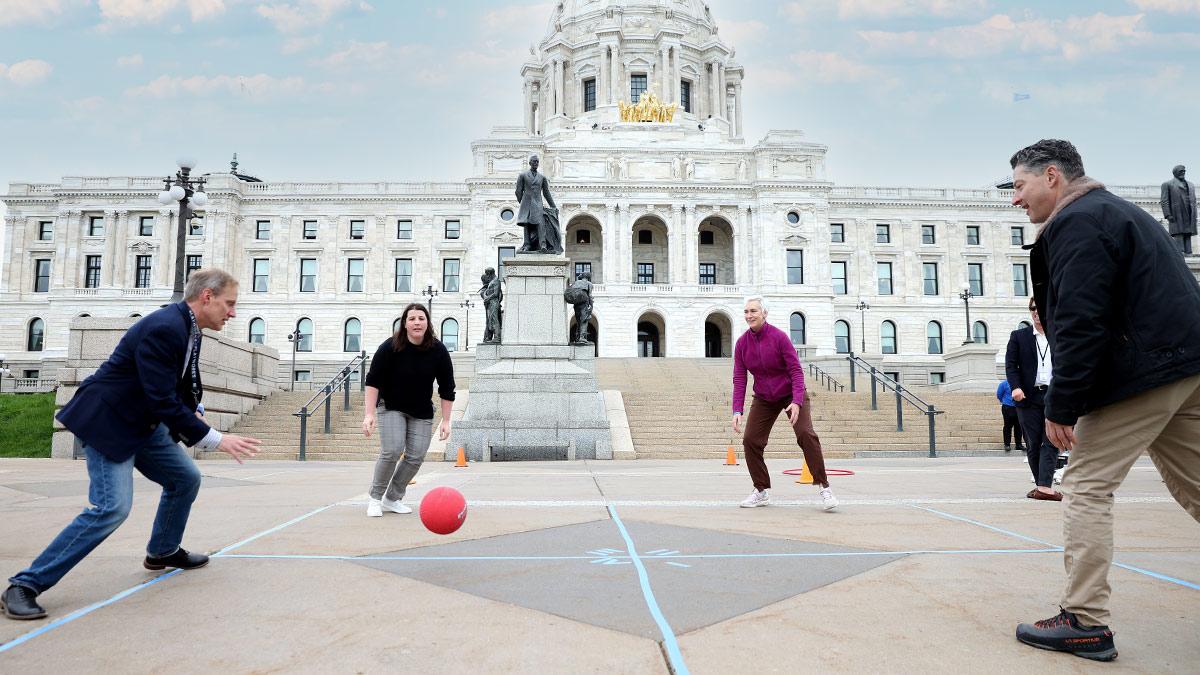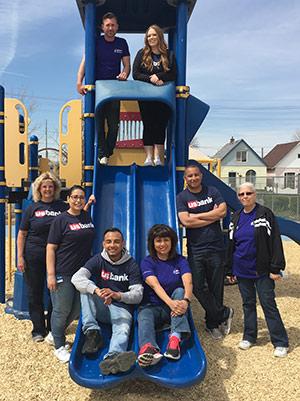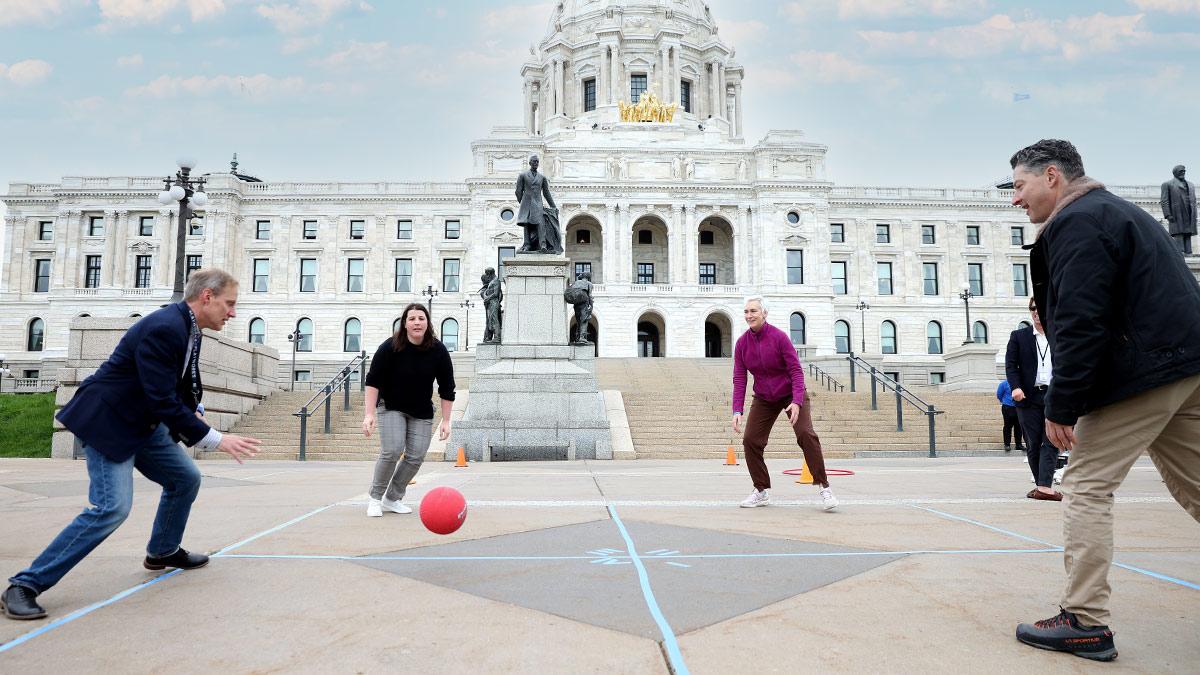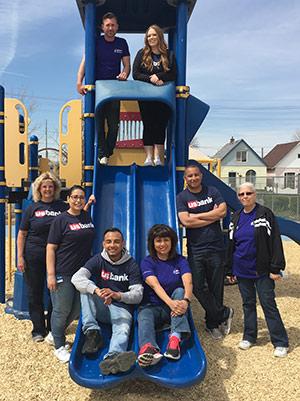 Originally published on U.S. Bank company blog
On a chilly spring day at the state capitol in Minneapolis, U.S. Bank executive vice president of consumer lending products, Werner Loots, helped local lawmakers and government officials rediscover the joy of recess.
Recess on the Hill, as it's known, is hosted by local nonprofit Playworks and was created to raise awareness of the power of play. Loots, who serves as board member of Playworks Minnesota, joined the afternoon awareness campaign.
"This was a great way to remind people of the power of play. It was fantastic to watch very meaningful leaders and professionals immediately enjoy play," said Loots. "When you play games together, it sets the tone for how we work off the playground."
The idea that play can have a positive impact both on and off the playground is at the core of Playworks' mission to bring out the best in every child, through play. By partnering with teachers, principals and parents, Playworks provides opportunities for children to contribute on the playground, in the classroom and in the community – creating a sense of belonging.
With Playworks on campus, trained recess ​coaches​ teach students to use "butterfly fingers" to tag lightly in tag games to reduce playground scrapes and bruises. And fun variations of traditional playground games can be introduced to make recess more inclusive—like Crossover Dodgeball, where the goal is to get everyone to the other side and no one is "out."
Loots got involved with Playworks in 2020, noting that the organization's mission and the science behind the approach and programming resonated with him. Not only is he a father of two children, ages seven and 10 years old, but he spent time during his college years running playground activities at a low-income school.
Joining the Playworks Minnesota Board as the COVID-19 pandemic was unfolding, Loots took an active role in helping the organization pivot to the virtual world, to ensure students still received opportunities to play. He's also helped re-envision how the board functions, creating executive committees and an executive leadership board – a concept that is now being adapted by Playworks regions across the country.
​​Werner also brought his playground skills to the recent Playworks Minnesota Annual Kickball Tournament as a member of one of two U.S. Bank teams who were there "kickin' it for kids​." Proceeds from the tournament will help subsidize the cost of Playworks programming in low-income schools in the Minnesota metro area.
Across the company, a number of U.S. Bank employees also give their time to Playworks​ regions​​​, including Dorian Brugger, branch banking market leader for Colorado and New Mexico. Brugger has prioritized volunteerism throughout her 15-year career at U.S. Bank, joining the Playworks Colorado young professional board in 2018 and now serving on the fundraising board.
Through her involvement with the board, Brugger has helped shape creative, low-cost fundraising ideas to engage young professionals and increase awareness of Playworks' impact in the community. Just one example is a rock paper scissors tournament hosted at a local brewery.
Brugger says data from Playworks shows that when Playworks programming is in place at a school, there are 77% fewer incidents of bullying reported.
"We hear much more now than we used to regarding the issue of bullying. It's something many of us can relate to – whether we were bullied or have a child, friend or family member who was," Brugger said. "That's where this program really comes to life."
For more information on Playworks, visit https://www.playworks.org/.