Kimberly-Clark Cares for Communities Impacted by Recent Earthquakes in Turkey and Syria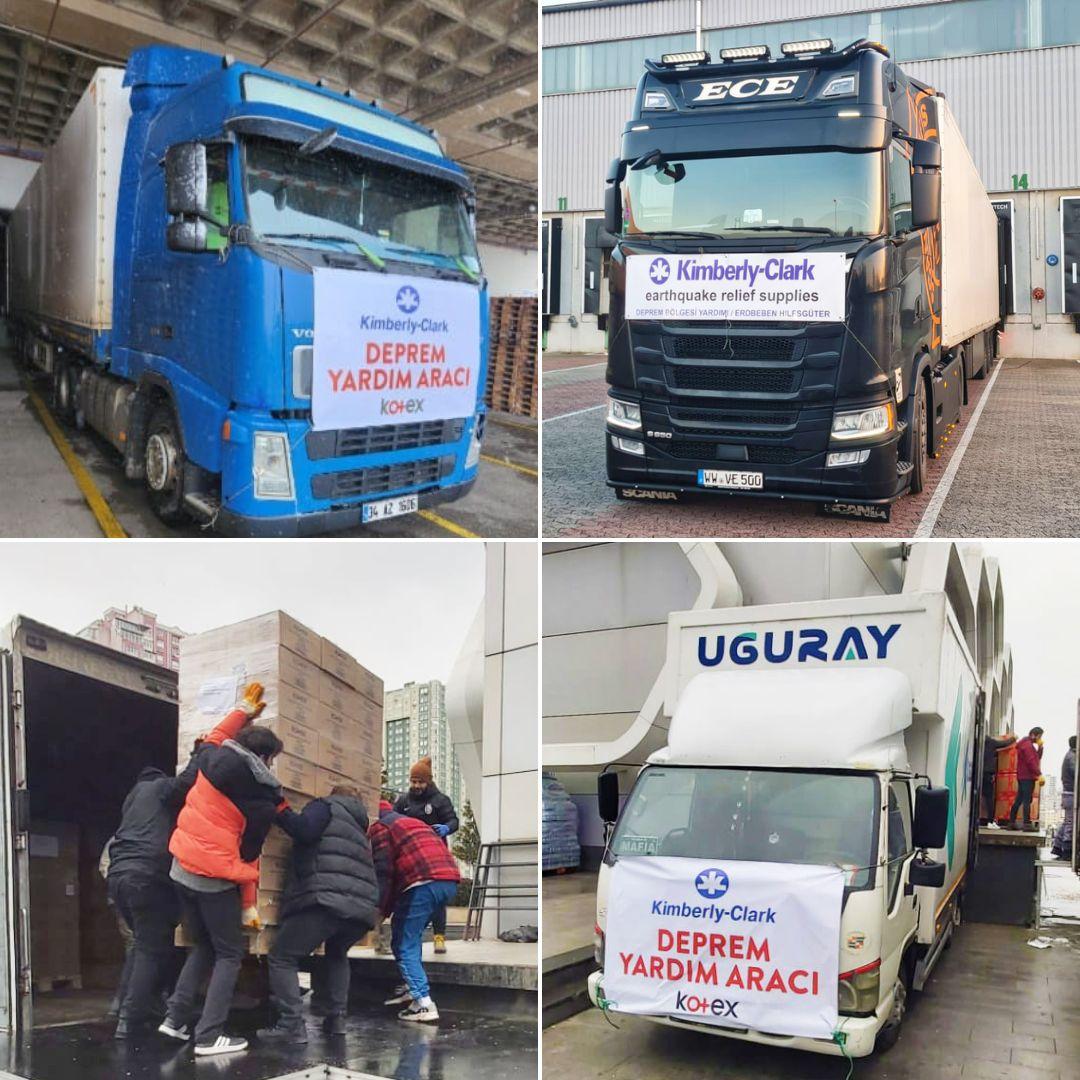 In response to the recent devastating earthquakes in Turkey and Syria, Kimberly-Clark is donating essential health and hygiene products to support active relief efforts across the region, including the company's Kotex®, Huggies®, Kleenex®, and Kimberly-Clark Professional™ products, which it's working to distribute as quickly as possible.
The company is coordinating the urgent delivery of products from its manufacturing facilities around the globe, including 2 million Huggies® diapers and 100,000 packs of Kleenex® wipes. Kimberly-Clark has already sent 1 million Kotex® menstrual pads via local charities, as well as Kimberly-Clark Professional™ gloves, coveralls and sterile masks.
In addition, the company established an employee giving program, and the Kimberly-Clark Foundation will match all donations. By supporting the communities where its employees live and work, Kimberly-Clark is delivering on its purpose to provide Better Care for a Better World.
About Kimberly-Clark 
Kimberly-Clark (NYSE: KMB) and its trusted brands are an indispensable part of life for people in more than 175 countries. Fueled by ingenuity, creativity, and an understanding of people's most essential needs, we're committed to our purpose of Better Care for a Better World. Our portfolio of brands, including Huggies, Kleenex, Scott, Kotex, Cottonelle, Poise, Depend, Andrex, Pull-Ups, GoodNites, Intimus, Neve, Plenitud, Sweety, Softex, Viva and WypAll, holds No. 1 or No. 2 share position in approximately 80 countries. We use sustainable practices that support a healthy planet, build strong communities, and ensure our business thrives for decades to come. To keep up with the latest news and to learn more about the company's 150-year history of innovation, visit kimberly-clark.com