Join MTV for Mental Health Action Day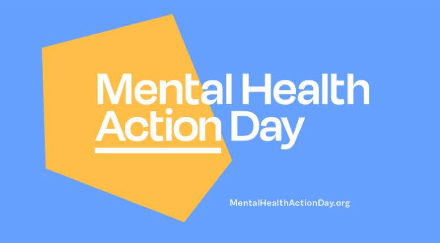 Does your company have a passion for mental health and a creative idea to bring mental health actions and education to your community? If so, we invite you to join MTV for Mental Health Action Day on May 18th!

Mental Health Action Day was founded to shift our mental health culture from awareness to action! This movement is powered by a growing coalition of more than 1750 nonprofits, brands, government agencies, and influential leaders from more than 32 countries that spread the message that, just like our physical health, we can take actions to improve our mental health.
Become a partner! It is easy and free to become a partner. Just fill out this Google form to become a partner and then start getting creative about how you're going to activate.
Community Grant program!
MTV is running a grant program to empower non-profit partners to reach their communities with activations on Mental Health Action Day to help promote action and share resources to improve mental health.
Applications open now at https://tinyurl.com/2hc9e4af
We are offering grants of up to $10,000 each to qualifying 501(c)(3) organizations to activate on Mental Health Action Day Thursday, May 18th, 2023
Our goal is to support organizations with grants that can bring to life activations that reach young people directly, with a particular focus on those reaching young people from areas that traditionally lack community mental health resources.
The deadline for submissions is 3/16/2023.