International Paper Is Creating What's Next Everyday
A Letter from IP's CEO, Mark S. Sutton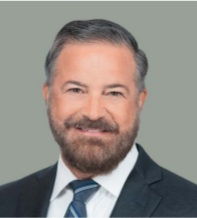 Originally published in International Paper's 2022 Sustainability Report
Every day, the world moves forward with new ideas, new technologies and new priorities. And every day, International Paper is creating what's next. We've been a catalyst for a positive future for 125 years, led by our vision to be among the most successful, sustainable and responsible companies in the world.
We're proud to be a global leader in sustainable business practices. Guided by our Vision 2030 strategy and driven by our people, we believe in being a force for good in our communities and creating a positive impact.
That means using resources responsibly and efficiently, and ensuring that our business is safe, successful and sustainable today and for future generations. In 2022, we emphasized putting our Vision 2030 goals into action — in the workplace and around the planet.
All the people we serve can rely on us, as we move forward together to build a better future.
Mark S. Sutton 
Chairman of the Board and Chief Executive Officer
About International Paper
International Paper (NYSE: IP) is a global producer of planet-friendly packaging, pulp and other fiber-based products, and one of North America's largest recyclers. Headquartered in Memphis, Tenn., we employ approximately 39,000 colleagues globally who are committed to creating what's next. We serve customers worldwide, with manufacturing operations in North America, Latin America, North Africa and Europe. Net sales for 2022 were $21.2 billion. Additional information can be found by visiting InternationalPaper.com.