Inspiring Conservation: Engaging FedEx Team Members To Protect the Environment in Their Hometowns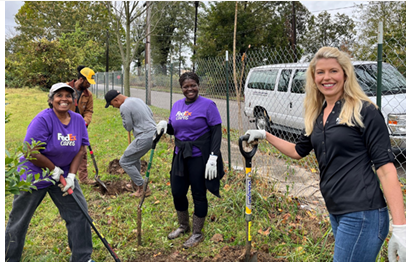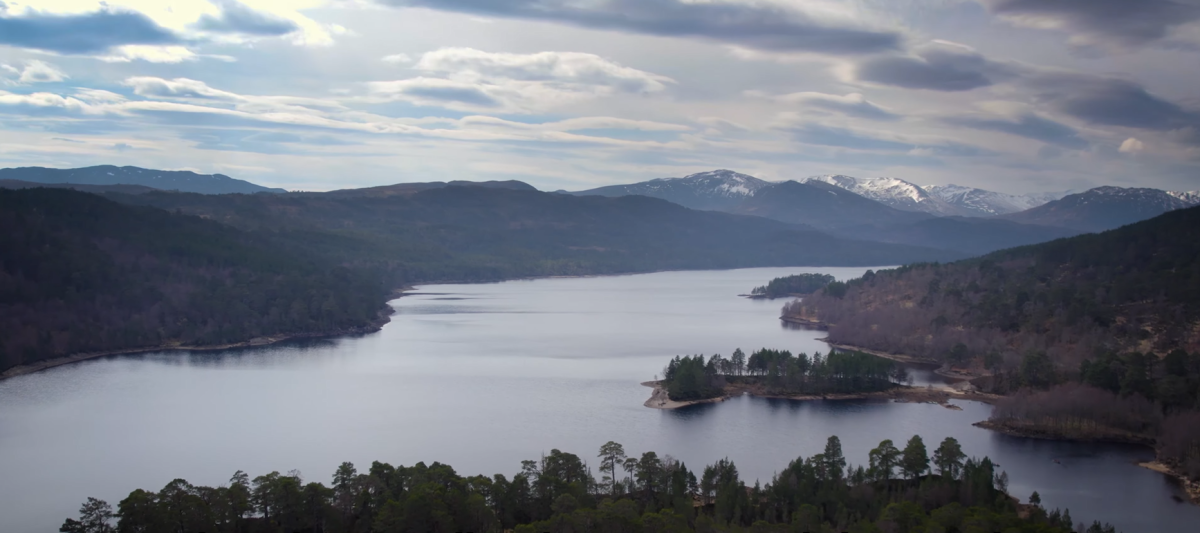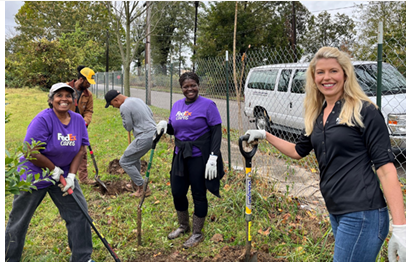 Originally published in the 2022 FedEx Cares Report
Rewilding natural forest in Scotland
Rewilding is a conservation strategy where trees naturally regenerate in a specific ecosystem, making them better suited to survive for the long term and therefore have improved ability to capture carbon from the atmosphere. For the past three years, FedEx has provided support* to Rewilding Europe, a nonprofit creating a nature recovery area in Scotland's Affric Highlands. Our support helped create partnerships between conservationists and private landowners to balance farming and environmental needs and funded the development of new finance mechanisms for rewilding across Europe. This active step against the climate emergency is helping create a rich and diverse habitat for wildlife and people alike - for generations to come.
When corporate partners like FedEx speak to the value of rewilding – for carbon capture and biodiversity impact – it helps landowners unlock the potential of their land and the benefits of restoring nature at the landscape scale. 

Frans Schepers 

Executive Director at Rewilding Europe
Cleaning up waterways and beaches "down under"
190 employees and their families from FedEx Express Australia and FedEx Express New Zealand worked with Conservation Volunteers Australia to remove 209kg of litter from waterways, plant 8,500 seedlings, and free 1,500 trees from strangling weeds across ANZ. In total, volunteers dedicated 660 hours in cities including Sydney, Melbourne, Brisbane, Adelaide and Auckland.
FedEx is creating possibilities not only for our customers but for those in our communities. Our team members are passionate about making a positive impact and contributing to societal needs. Sustainability is a common social concern and our volunteers have been actively engaged in efforts at the grassroots level to protect our environment. 

Peter Langley 

Vice President, FedEx Express Australasia
Boosting "tree equity scores" across the U.S.
Communities of color and low-income communities in the U.S. have 33% less tree canopy compared to wealthier, predominantly white communities. Less tree canopy leads to higher temperatures, more polluted air, and greater health risks. Alongside nonprofit One Tree Planted and their Urban Forestry Action Fund, FedEx supported 25 urban forestry projects aimed at communities with particularly low tree canopies, including in our world headquarters, Memphis, Tennessee. Our team members worked with local organizations to plant over 100 new trees in Memphis and will support the planting of 2,500 new trees in total across the U.S.
FedEx is proud to help One Tree Planted launch their Tree Equity Fund, supporting our goal to help 50 million people by our 50th anniversary. Our event in Memphis will launch the planting of over 2,500 trees in underserved neighborhoods across 27 different communities, ensuring the health and environmental benefits provided by trees are shared by all. 

Rose Jackson Flenorl 

Manager of Global Citizenship at FedEx
* Donation was made by CAF America on behalf of United Way Worldwide donor, FedEx