How Adobe's Scott Belsky Balances Engineering and Art (Cornell Tech @ Bloomberg)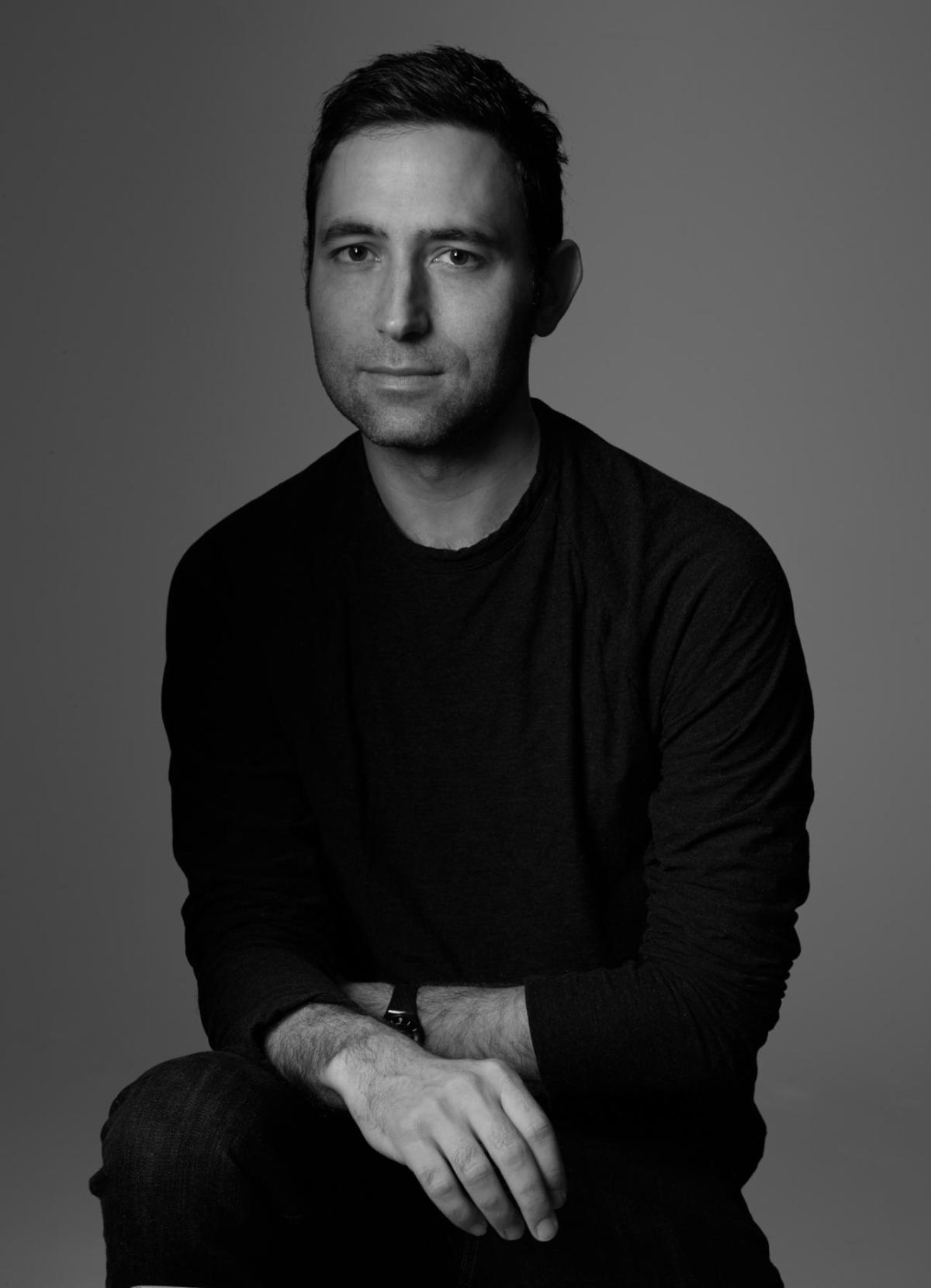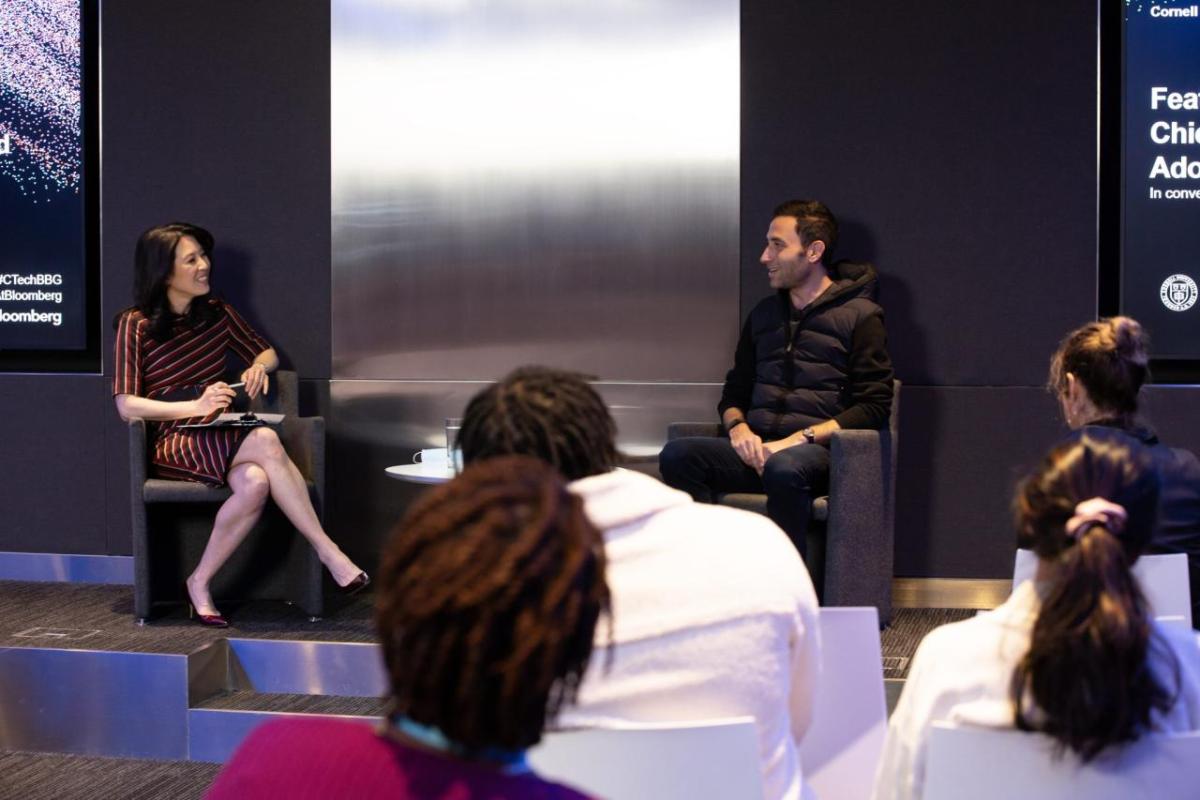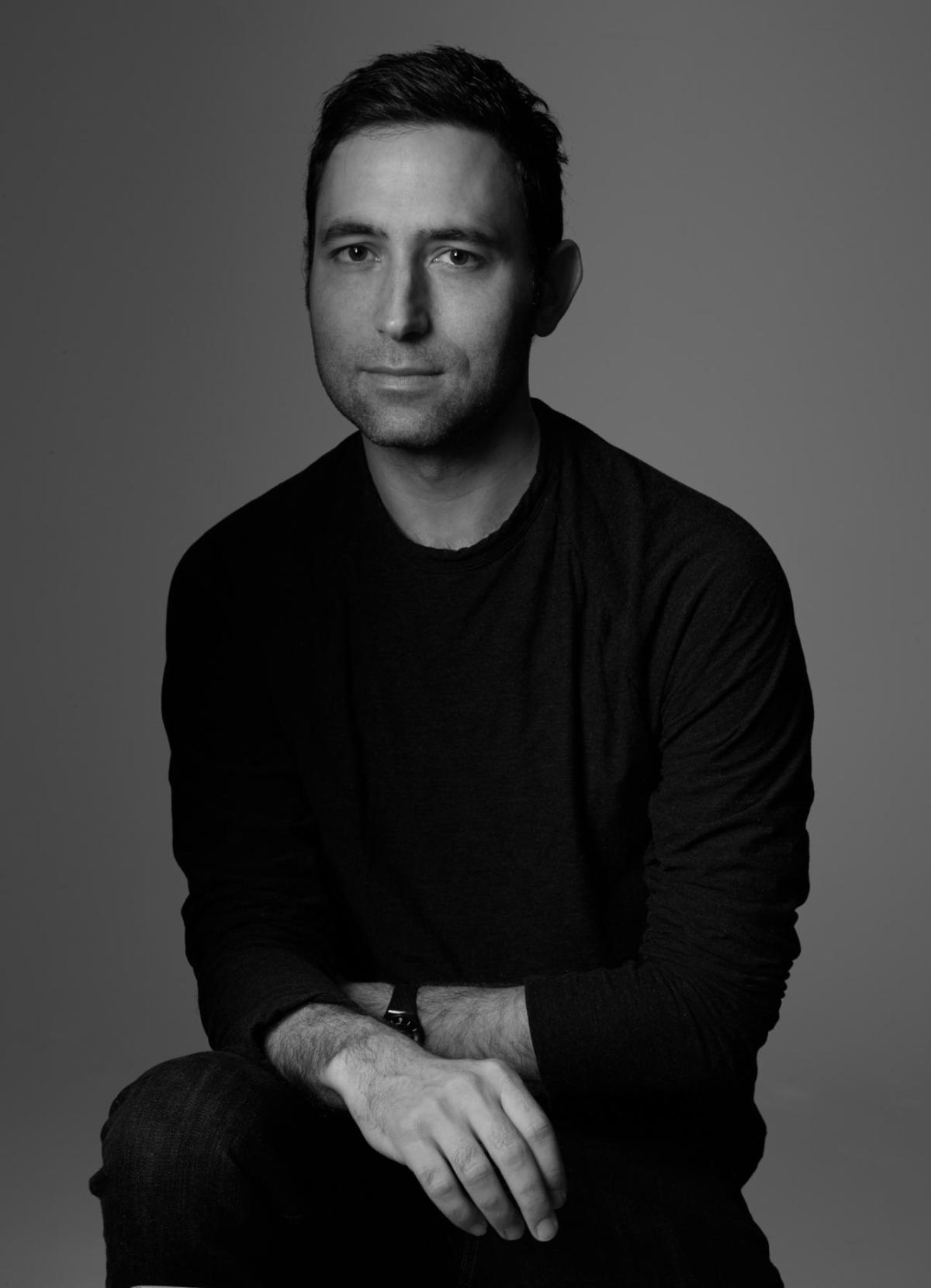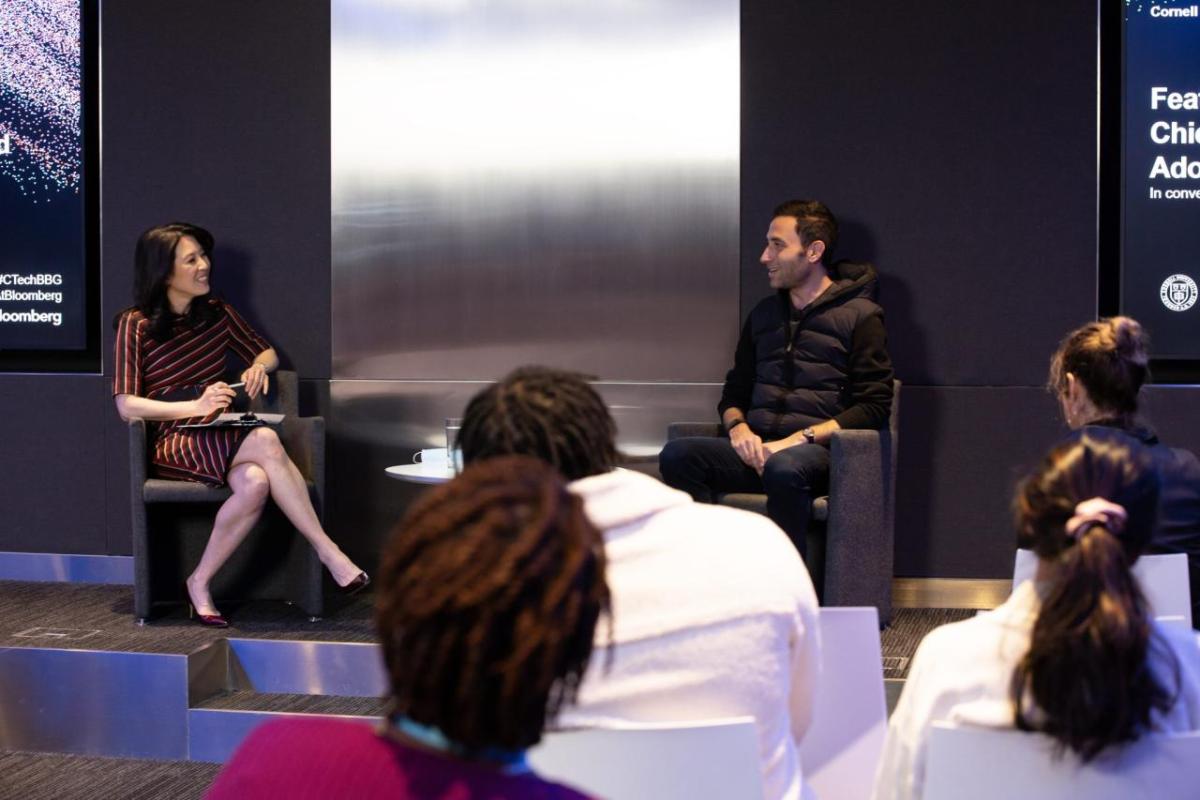 Scott Belsky has a kaleidoscopic outlook on the tech industry. The creative, entrepreneur, and author has touched nearly every aspect of the ecosystem. He's been a startup founder and CEO, an executive at a household brand, and an investor and advisor to companies like Pinterest, Uber, Sweetgreen, and Periscope.
Though he currently serves as Adobe's Chief Product Officer and Executive Vice President, Creative Cloud, the Cornell graduate got his start bootstrapping the creative portfolio company Behance while he was enrolled in Harvard Business School, a decision the entrepreneur now says may have been unwise. "It was a tough couple of years," he admits. But it was also a previous stint at Goldman Sachs that inspired him to focus on organizational design. The lessons about leadership development he learned there have followed him throughout his career.
Belsky served as the CEO of Behance from 2006 until 2012, when it was acquired by Adobe. As a member of the Adobe team, he helped launch the company's cloud-based subscription service, which now reaches nearly 30 million customers. He also focused on the company's mobile strategy while continuing to lead Behance.
Four years after the acquisition, Belsky left Adobe to spend a few years as an investor. "I made a career mistake," he says, "which is you listen to what everyone's telling you." As an investor, he says, he felt semi-retired.
In 2017, Belsky returned to Adobe. As Chief Product Officer, he oversees a massive organization with several distinct products, many of which had developed alongside Behance: "All these products that used to be peers of mine — Photoshop and Illustrator and the video products," he says, "were suddenly all in my organization. And I could really craft an organization I was proud of, that brought the product design and engineering parts together."
Over the years, Belsky has retained his focus on the creative community. In his current role, he prioritizes "interactive, creative experiences" as creative technologies blossom. "It's so fun to work with partners who realize that our technology is only as good as the content people encounter on it," he says.
Belsky joined Scarlet Fu, Bloomberg Television and Bloomberg QuickTake host, at Bloomberg's Global Headquarters in New York City on Tuesday, January 17, 2023 for a conversation as part of the Cornell Tech @ Bloomberg Speaker Series. He shared his thoughts on managing teams through transition and the "Cambrian explosion" of AI-generated art.
Identifying What Moves Us
Belsky started thinking about the company that would become Behance while he was still at Goldman Sachs. He'd always wanted to facilitate creative work, he says, and noted that the artists he knew "were living their career at the mercy of circumstance." His mentors at the time told him there simply wasn't much money in companies for creatives.
But Belsky was convinced there was a need to be filled: "It was just striking to me that these are the people that make life interesting," he says. Every billboard, every book with the capacity to move someone was crafted by someone interested in art and design."The idea of building a company to help organize and empower creative people was interesting," he says. He founded the company in 2006.
For the first five years, Behance had so many products it was difficult to find investors. The mission to organize the creative world took several forms. Behance created physical notebooks called vision notebooks — products still sold today through a partner — and founded The 99% Conference, which Belsky refers to as the "anti-TED Talk" (speakers only addressed their workflow and execution, not their big ideas). But while VCs balked at this diversified mission, Belsky says it helped the company build a brand "as a mission-centric, medium-agnostic company that could pursue our mission in multiple ways."
Behance ran its first and only focus group in 2006. It was essentially a meeting of artist friends with a few cheap bottles of wine. At first, the idea of a professional social network for artists didn't take hold. The space was too crowded, with established competitors like DeviantArt and LinkedIn encouraging creatives to connect.
But when Belsky and his team asked the group what they were struggling with, they discovered two obvious pain points: It was nearly impossible for artists to get attribution for their work, and it was difficult to surface their portfolios with a quick online search. "We said, 'Okay, they need a professional social network that is geared around the portfolio,'" says Belsky.
Focusing Teams in Transition
"We love talking about the starts and finishes of everything," says Belsky. But the entrepreneur is particularly passionate about "the messy middle," the title of his 2018 book and a period he experienced during Behance's early years.
"It's not realistic to say that the long-term vision of what you might achieve in five years is enough to keep you going," he says. This advice holds as true for a company facing an economic downturn as it does a startup struggling to secure initial investors. When he looks back at Behance's first five years, he credits his team for the businesses' longevity through trying times. The people behind Behance all had a creative passion and truly believed in the product, he notes.
"If you can weave a culture that gets people who love working together — and the problem they're solving — enough to almost forget time is passing," he says, "then you might actually stick together long enough to get it right."
Behance did get it right, and the company was acquired by Adobe in 2012 for $150 million. It was an exciting time, says Belsky: The software company was in the process of moving towards what would become a massively successful subscription model, and "the company literally changed overnight." And perhaps more than other companies, Adobe has experience acquiring smaller brands and transforming them into industry leaders. One of Adobe's flagship products, Photoshop, was itself an acquisition. "We have that in our culture," says Belsky. "We kind of grow through what comes through the company."
Keeping with this strategy, Adobe announced in September 2022 that it had entered into a merger agreement with Figma, a collaborative design platform. The acquisition will bring a new customer base to Adobe, as more than 50 percent of Figma's users, says Belsky, are designers, developers, copywriters, or executives. In a field where every company is competing to produce the highest-caliber content, he's excited about Figma's potential to allow more of these stakeholders to participate in the design process. And given Adobe's history, Belsky doesn't expect the company's newest acquisition to simply be absorbed into its new partner: "Figma should change Adobe," he says. "Figma is new DNA."
Ethical Stewardship in AI-Generated Art
Adobe's recurring revenue model has allowed the company to develop robust web apps, as well as roll out cloud processing and AI features. But recently, AI's role in the artistic community has become a flash point, leading to concerns about the minimization of working creatives and compensation for artists whose work is used to train the models.
"Right now there's just this Cambrian explosion of possibility with this technology," he says.
Belsky expects that, as the space continues to change, most peoples' "creative confidence" will increase as they gain access to these tools. He also believes certain routine practices for creative professionals — like sketching preliminary ideas for clients — will become easier and more seamless.
But he doesn't think AI-generated art will render professional creatives obsolete. If anything, he says, work created by humans will be elevated by the technology: "The creative work that comes out of process-oriented tools will be even more distinguished," he says.
Recently, a developer group for artists posted a screenshot of Adobe's Terms of Service and sparked a controversy. Some Adobe users suggested, based on their interpretation of the legal document, that the company was using content created by customers to train a generative AI.
But Belsky says that those terms were 10 years old, and the artists misconstrued what they indicated: "We have never ever used anything in our storage to train a generative AI model," he says. "Never once." He calls the incident frustrating, but also refers to it as a wake up call. He and his team are working to roll out an updated policy that's more explicit about how the data is used for analytics and feature improvement, he says.
Belsky remains hopeful about the future of AI-generated art, but says it's imperative for engineers and designers to be intentional as the technology develops.
"It's a powerful technology. But, as with all technology, we need to steward it," he says.
You can watch the entire discussion here.